Head of Household Winner – Holly
Have note are:
Nominations are:
Power of Veto Players are –
Power of Veto holder –
Power of Veto Ceremony –
Powers in the game
Christie – Panic
At any of the next four Power of Veto Ceremonies, Christie can turn the Golden Power of Veto into the Diamond Power of Veto and allow the current veto holder pull someone off the nomination block, but instead of the Head of Household naming the replacement nominee, the veto holder names the replacement.
Field Trip
America votes for 3 houseguests to go on a field trip that will put one houseguest's game on the line
(Thursday we are shown who goes on the field trip?)
Grab your live feeds —-> BB21 Live Feeds Subscription Link
Rank your houseguests —-> Big Brother 21 Ranking
8:15 am Jackson delivers food for the girls
The girls are thrilled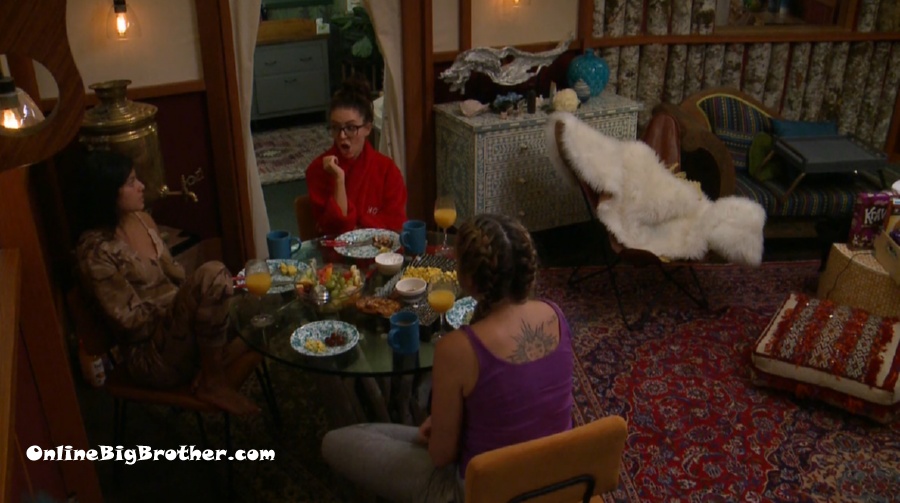 The girls enjoy the food.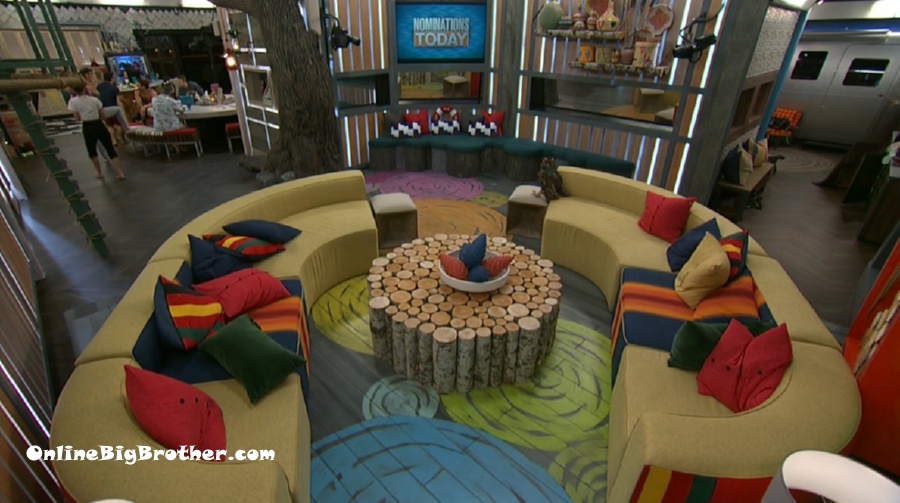 Nominations today Sam and Nick are going up its full-on cringe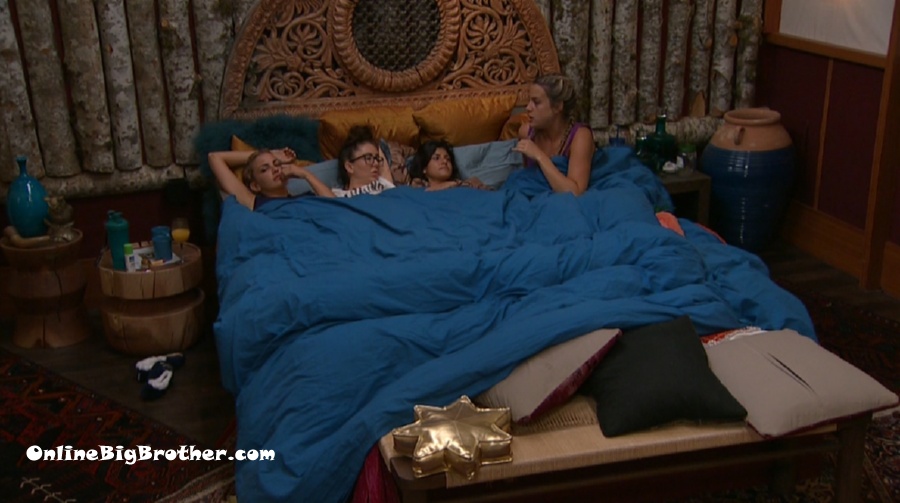 9:27 am Kat, Holly, Sis, and Christie
Christie going on about how they have to get Nick and Sam on the block "No one stands a chance with you two in here" She thinks they are a duo and dangerous.
Holly complains that Sam is the first person to come to her to talk.
Holly – Sam, is still grasping at straws trying to get whatever he can get.. he's like I'm not with them. I'm like OKay
Holly – is it disrespectful If I ask Sam would you want to go home this week or next. Do you want to see your family
Christie – no I actually think it's really considerate (I'm screaming)
Holly wonders if she should reword it like everyone is coming for him so he'll either go this week or next.
Christie says sam is "Super Cocky"
Christie – he's so cocky he thinks he's so untouchable everyone is on to it
Holly- his humor is getting annoying I actually love him but it's getting tired because he's desperate.
Christie – this is the first week everyone is on the same page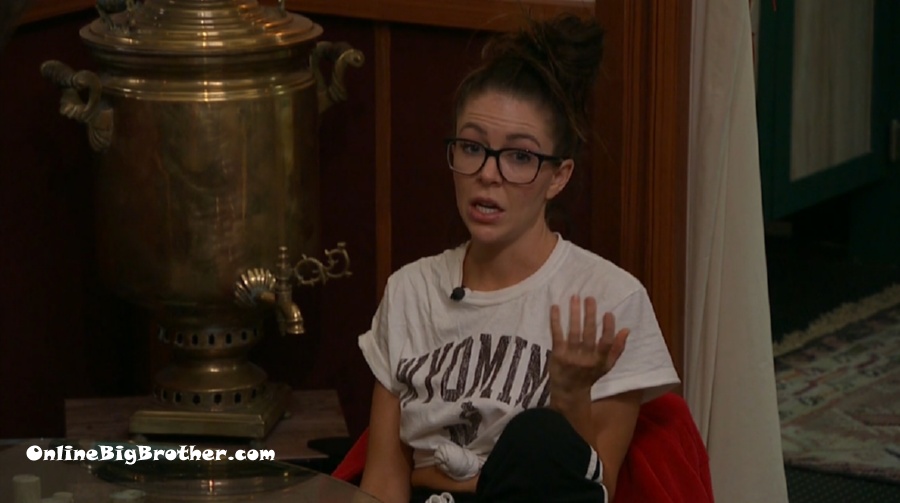 10:14 am Holly and Sam
Sam – Do you think me and Nick are looking pretty screwed on this one
Holly – it'll depend on how Convo's go today because the only people I talked to are Jess, you and Nick
Holly – What I've said to Jess, Yes I want to talk to people because I want to get a sense of where the house is at to make this less of a shitty situation than it has to be
Holly – I would rather do what makes the house happy (I would expect nothing less)
Holly says she's getting inkling that it'll be sam and Nick
Sam – alright
Holly – if the inkling is that there's still .. veto
Holly – my own game is keeping peace in the house. That is my only options is to listen and me diplomatic about it
Sam – it would suck if the majority wants me and Nick out but I mean we've never had beef with you or Michie
Holly – I know
Sam – we've always been fine so if we're close to you and we're just going to be targets then next week or the week after that. WE're already targets so get us out now if you can just get us out later.
Holly – I know
Holly – I don't have a personal vendetta against either of you guys. Nick has dropped my name I know. to be fair he's dropped a lot of names.
Holly – I do feel go about either of you with the veto and taking it into your own hands and by then a ton can change
Sam – Yeah
Holly – So I just know how this game works. You guys are both insanely strong competitors
Sam – YEAH
Holly – Like if it's anything mental nick is boom in the bag, if it's anything weird or physical BOOM
Sam – that's true, are there any other names thrown out
Holly says she hasn't talked to anybody. Holly goes on about how sure she is that the veto will be played because of the insane competitor's nick and sam are "I'm thinking of potential backdoors if that becomes an option"
Sam – right (she'll put up Nicole if Nick wins veto)
Sam – since I'm not a bottom feeder I can see that the other bottom feeders are going to throw out like me or Nick just based on the fact they know that's the easy one. "It's not me". but they're going to be gone next week so what difference does it make.
Holly – I know ..
sam – you know what I mean.. who do you want in your Corner
Holly – I know I want you guys in my corner and I've been in your corner
Sam – right
Sam asks her if the whole 2-week deal that Cliff made involved her. She says it doesn't,
SAm – If I don't go up and I play in the veto and win I'll do what you want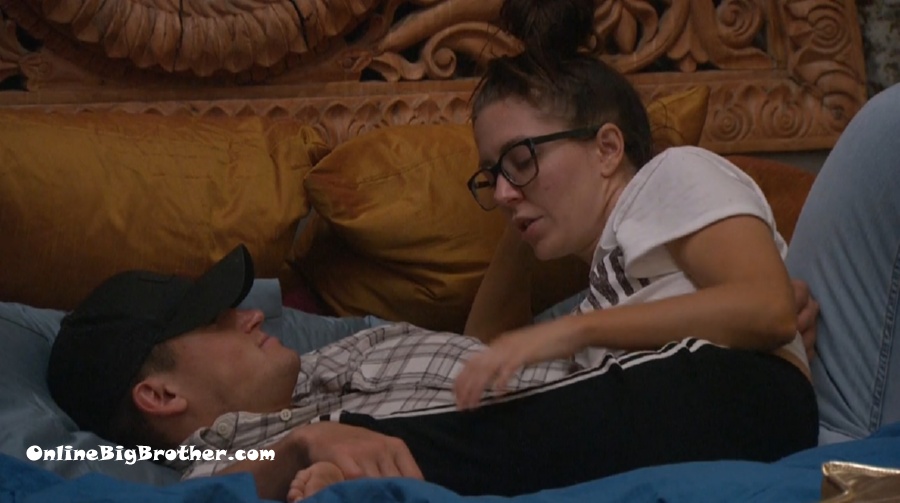 10:37 am Holly goes over Nick and Sam's pleas. Jack is in there with them.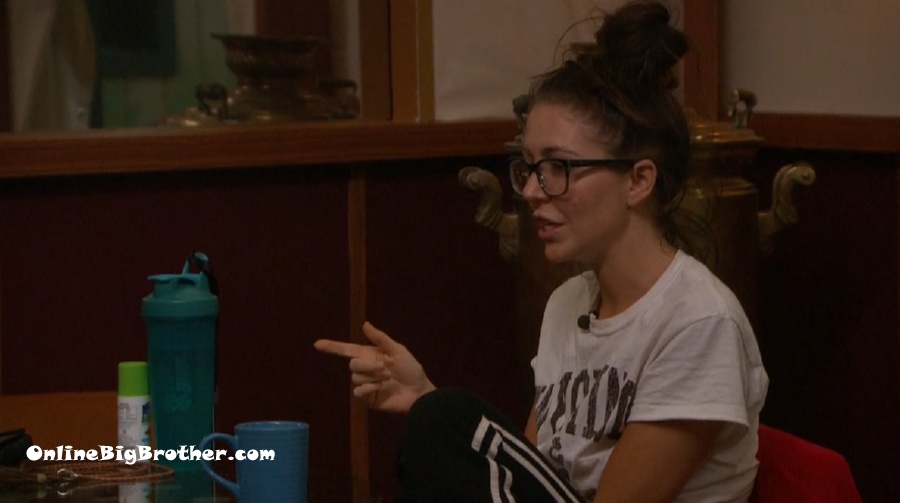 10:57 am Holly and Nicole
Holly wants to be diplomatic she wants to maintain peace in the house
Holly – I want everybody to be happy I want to gauge where people's head's at and go with it
Nicole agrees "Everyone's kinda on the same page and same level"
Nicole says she loves Holly "I don't say that just to say it"
Nicole wants to be with straight shooters
Holly talks about two weeks ago when she was there for Nicole during her traumatic week on the block.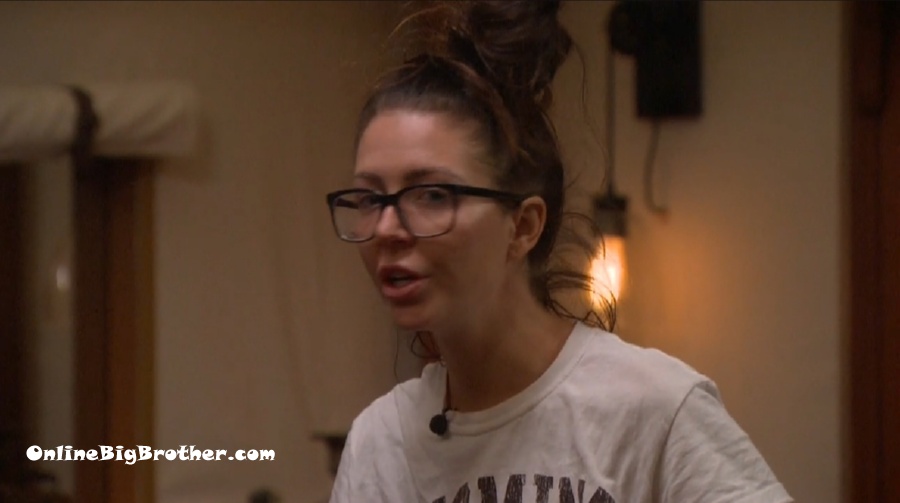 11:12 am Sis and Holly
Holly says she was pumping Nicole up with "you're on our team bullshit" adds that Nicole is still whishy washy she would be her Backdoor option.
Sis – she can't win much
Holly points out this is why she might want to keep Nicole.
Sis – an easy one with no blood on your hands would be kat
Sis – Kat trusts you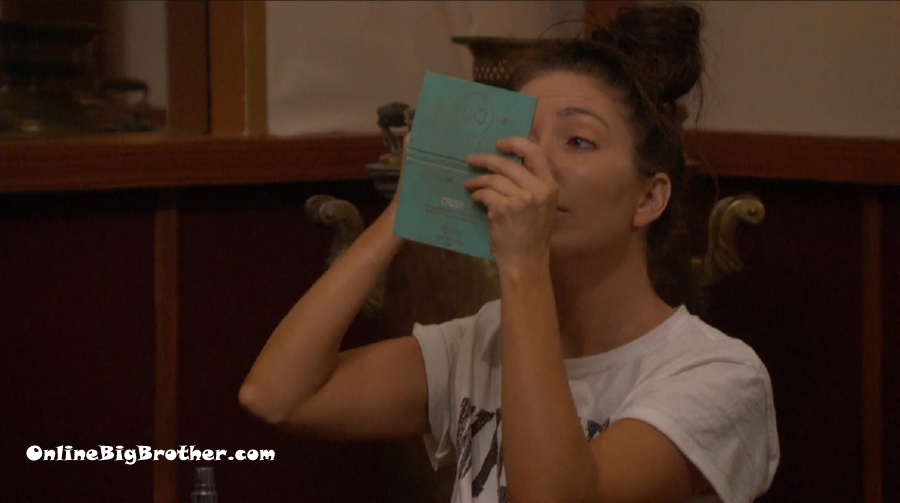 11:16 am Jack and Holly
Jack goes on about hos Sam and Nick painted the picture themselves they were "the only two people that voted against the house" (Screaming)
12:15 pm
Holly has talked to Almost everyone now. Nick and Sam are going up. If veto is played Nicole is the replacement.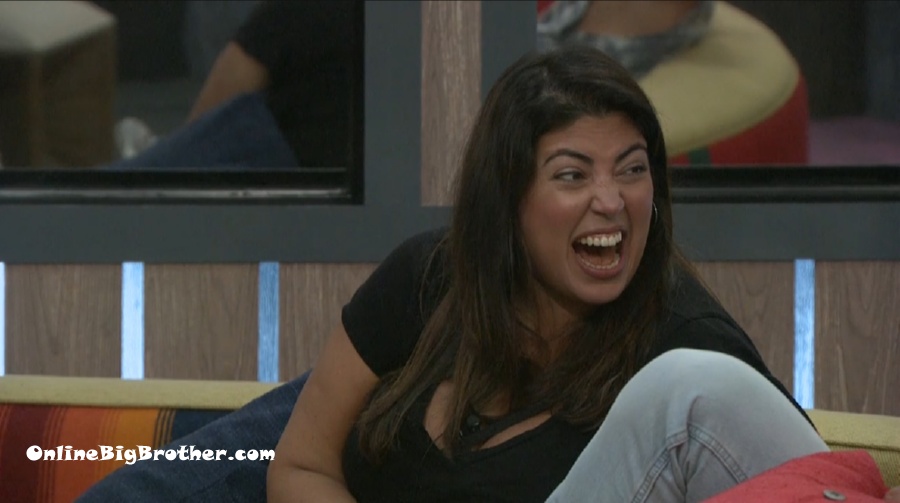 12:33 pm The only thing not sore is her mouth