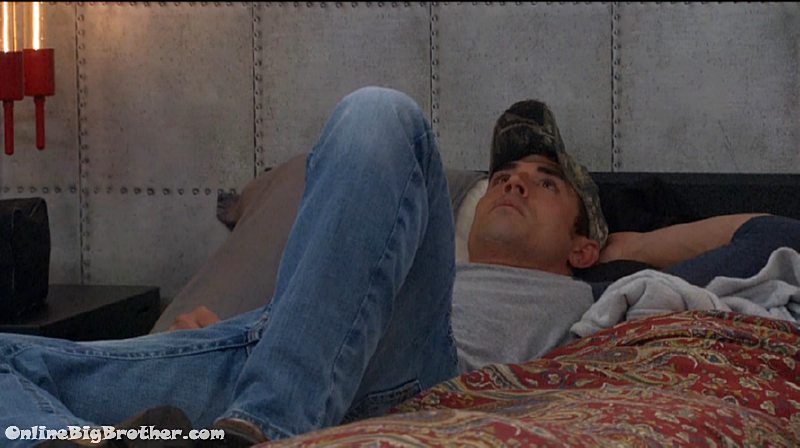 Check out our BB19 Ranking Grid. . rank your houseguests here
7:07pm Cody Sad..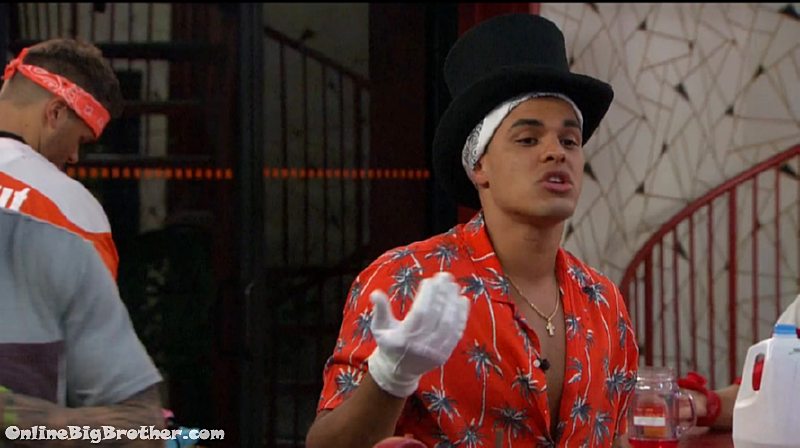 Because he hasn't had enough. Josh – They should have booed her a$$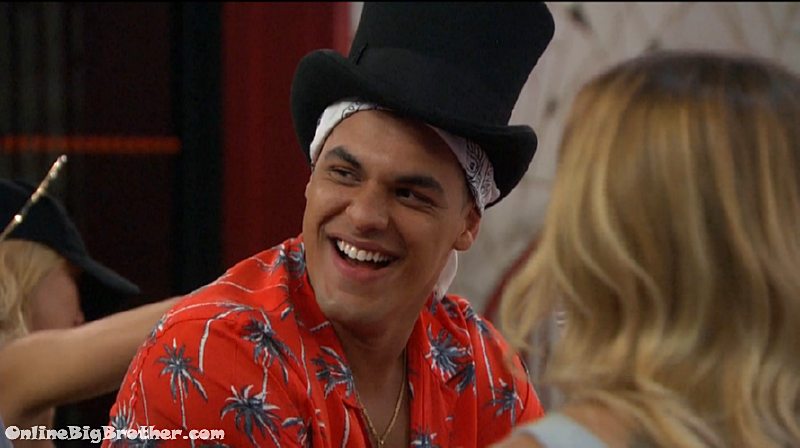 Paul and Christmas say that Cody is going to hide in his room all day get evicted and go to Jury
Paul – I'm happy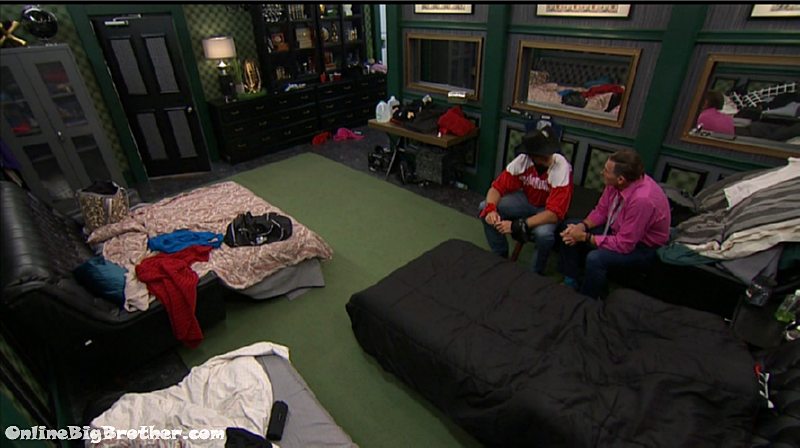 7:14pm
Kevin and Jason
Kevin tells him a possible plan is Mark and Matt to go up and they backdoor Cody.
Jason think he'll just want to quit.
Kevin – no one is talking to him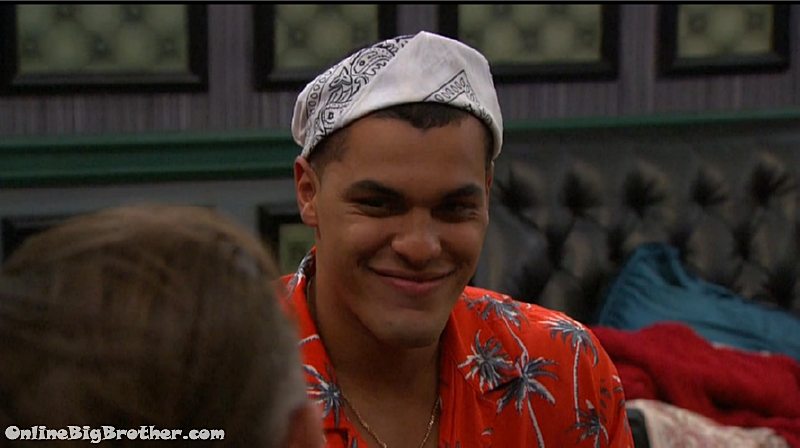 JOsh joins them.
Josh asks "Am I slow"
Jason – everyone on the show is light years ahead of everyone else.. but they did put a slow person in the house
Josh tells them that Production is scared because Cody gets in his face.. "I'm not worried guys I made it to Jury" (Yeah it's the WIN for these new style players)
Josh tells them not to talk to Cody.. let him do his circus music.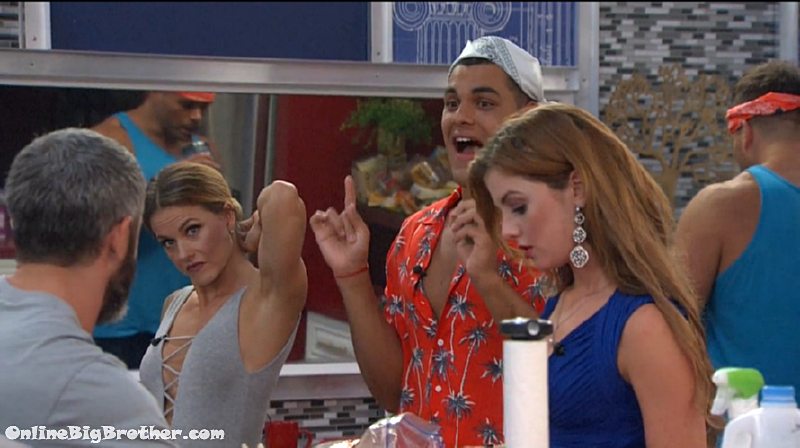 7:24pm
Josh is making fun of Jessica because she just "Serves Bottles at 26 you're a joke" Josh then says he runs a successful business (AKA eBay store)
Josh – I'm 23, I got a bachelor and a minors I'm on Big Brother it's the coolest thing EVER and you're still telling me I'm a moron
Josh – You just serve Bottles and yo drop names of celebrities 24/7 like your a celebrity.. you're a joke stop..
Xmas – And.. you're still here ..
Josh and on that note I'm done talking about the girl (Something tells me that's not going to happen)
Mark – Josh is going to be in the DR for 20 Minutes talking about her..
Josh – nope I'm not talking about her..
Josh – no air time
Matt – proud of you Josh (Good for you boyz2men)
Josh – thanks buddy.. it feels good she walked out on my HOH, you played yourself girl.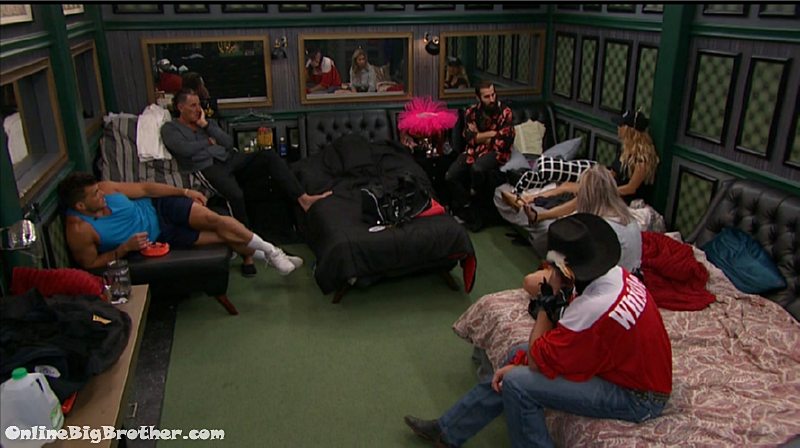 7:37PM

They talk about how they will get Cody out.. Will he throw the Temptation competition.
Alex – who cares we made it.. JURY..
Paul thanks them for keeping him in the game.. they laugh at all the previous evicted houseguests calling him a snake.. number one target.. (nobody clues in)
AHHAHAAH Thanks…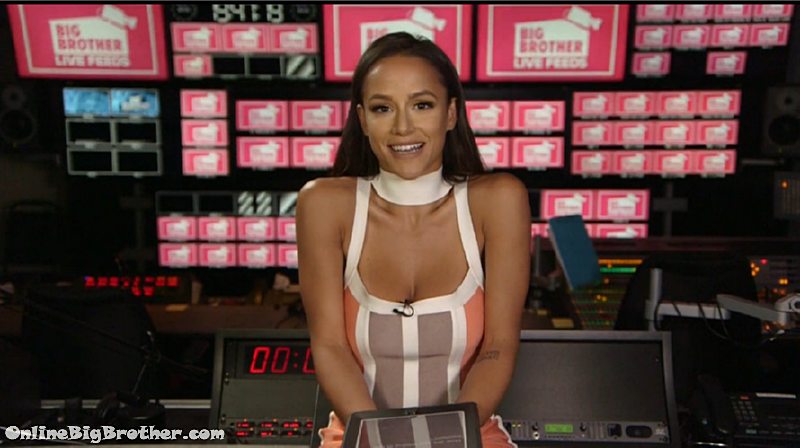 They got rid of Jeff..
(Bz2Men = Matt or Mark depends on how bad I fuck things up.. it really is Matt)
Boyz2men says he's told only 3 lies in this game.
Bz2Men – People love you
Raven – I hope so..
Bz2Men says that Ravens speech was so classy
raven – gastroparesis.. (I can't make this shit up)
Raven says Jessica is very vain.. "Don't get me started"
Matt – you're a hillbilly
Raven – I'm not a hillbilly.. you think a hillbilly would look that good
Raven – I have two hearts it's hard for me to lie

— OnlineBigBrother.com (@bigbspoilers) August 11, 2017
8:09pm More sounds.. Jackhammer etc.. must be for POV.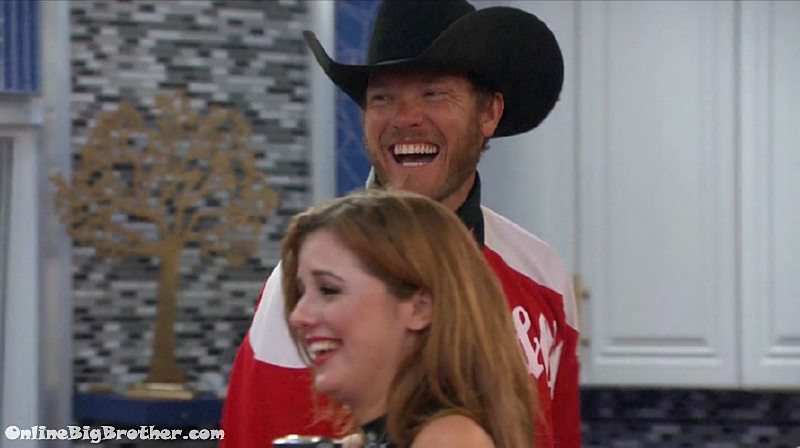 8:20pm
Jason – I better start doing something or they're all going to have t-shirts of me … my head on a baby body and Alex carrying me..
HAHAHAHHAAH they laugh..
(Nope actually the shirt has all of you, the entire house sans Paul dressed as minions. You know the yellow ones. These minions are carrying Paul to a golden arch. On the other side of the arch is a pot with 500K (before taxes) of Big Brother gold. Right now you are all fighting for who gets to give Paul a back rub after he eats that gold) 🙂 You think I'm joking …
8:44pm Cody reading the bible as Elena talks about vibrators to everyone else. (no joke)
Will Raven survive thru the night? "Another Scar I don't have enough of those.. " pic.twitter.com/6fdSJx7w8R

— OnlineBigBrother.com (@bigbspoilers) August 11, 2017
Links to the ranking system
Rank your house guests here
For those of you that like Statistics here are some expanded reports.