Head of Household Winner – ENZO YO!
Have nots – Dani, Tyler, Da'Vonne
Nominations – Kaysar & Kevin
Power of Veto Players are – Enzo, Kevin, Kaysar, Tyler, Bay, David
POV Host: Memphis
Power of Veto holder – Kevin
Power of Veto Ceremony – Kevin used the veto on himself. Enzo nominates Christmas in his place.
Live feeds —-> Grab your Live feeds here. Try it free.
Rank the houseguests —-> Big Brother 22 Ranking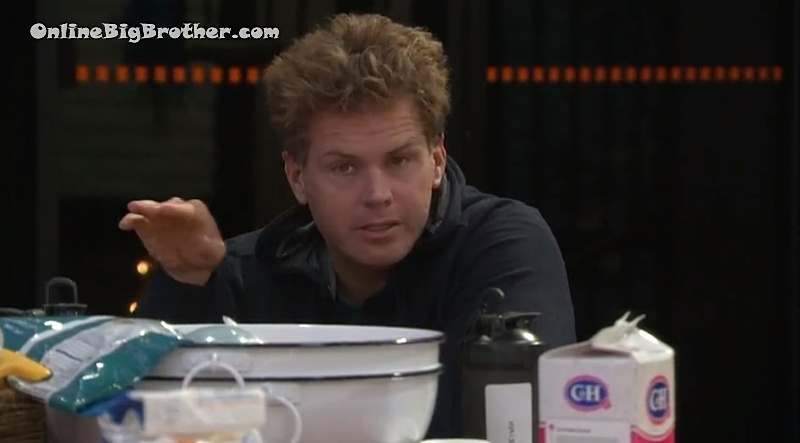 7:30 am Kaysar and Memphsis are the only houseguests up. No idea what happened last night to warrant a 8 hour feed outage.
They talk about the plans for the day. Memphis says he'll play a couple games of Chess. Kaysar asks who he's playing against, Does he want to lose or win. Memphis says unless he plays Enzo he'll lose.
They laugh.
They chit chat about Instagram culture and how people today search for Instagram fame.
8:14 am David is now up.
No idea what all last night was about..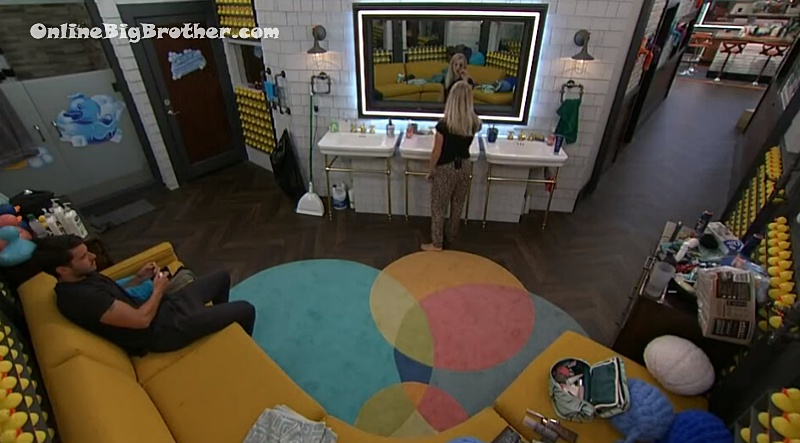 11:41 am Cody and Nicole
They're whispering about Nicole having to get Christmas to tell Dani because "right now Dani will throw the HOH and we really need her to go for it"
Cody – does Christmas think it's Dani
Nicole – yeah she thinks it's Dani
Cody – ohh sh1t
Nicole – Christmas doesn't like Dani I have to constantly talk her off the cliff
Nicole – Dani said something about being a have not and Christmas was like UGH double standards ..
Nicole says she feels that production has something planned for them today because they wanted them all up early.
Nicole – maybe it's just a Facebook thing..
Nicole – Dani was like everything I've done I've gotten in trouble for I'm trying to help you, Cody and Tyler.
Nicole – oh my god it makes me feel guilty
Cody – she's doing too much.
Cody – I would trust her 100% if every time I said something to her she didn't go F**Ing running and do something. She's doing it to herself.
Cody – she's getting you and she's getting me.. I'm kinda getting over it it's exhausting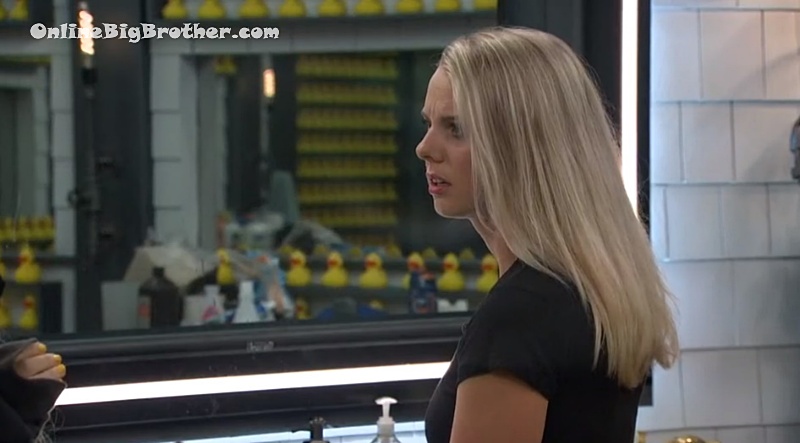 11:46 am Nicole and Dani
Nicole – you didn't throw me under the bus did you
Dani – no she just told me everything (Christmas)
Nicole – are you stressed out
dani – yes we didn't sleep, after midnight went into the DR
Feeds cut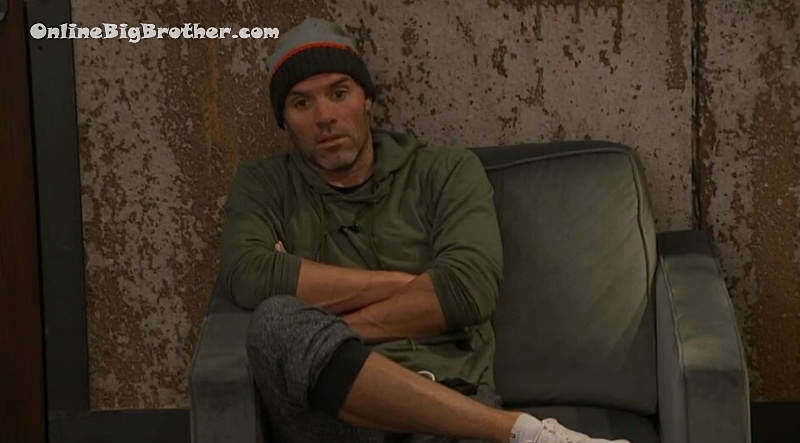 NOON Cody and Enzo
Cody saying that Dani came to him wanting them to have a meeting to come up with a story incase Bayleigh tries to blow up the Slick6
Enzo – be like YO I don't know what you are talking about that's it/. I'm friends with everyone
Cody – Yeah.. then I got called into the DR i'm like YO..
Feeds cut When we're back
Enzo says once they get rid of Bayleigh and Da'Vonne they will be "so close to Bayleigh"
Cody – if she throws me under the bus.. F** that there's o getting close to Bayleigh
Cody – I said to Nicole YO watch what you say to Dani because everything you say says she runs around and tells everybody.
They agree the person that blows up the slick6 that person will be the one they blame it on saying they were the ones that created the alliance.
Enzo – I'm like YO i'm out of it I am friends with everyone
Enzo is warning that the girls are going to band together and blow up all their games.
Enzo calls Memphis a "Gimp" says "you're going home to" says he likes him but why are they all stressed out Memphis goes to bed at 10 o'clock every "F**Ing night"
Enzo – we did too much too fast with too many people.. now these girls want to talk game to us.. I'm like Enough.. YO.. Earmuffs
They talk about if their alliance gets outed Cody will turn to Tyler and be like "You F**ed us, so what do you have to say"
Enzo – I'll be like go eat Humus .. i'll throw TOFU at you enough yo eat some f***ing meat YO too skinny..
they laugh like bevies and butthead
They joke around about wanting to leave .. "I'm just done I don't want to be with them anymore.. I don't even care about wining anymore.. it's horrible yo"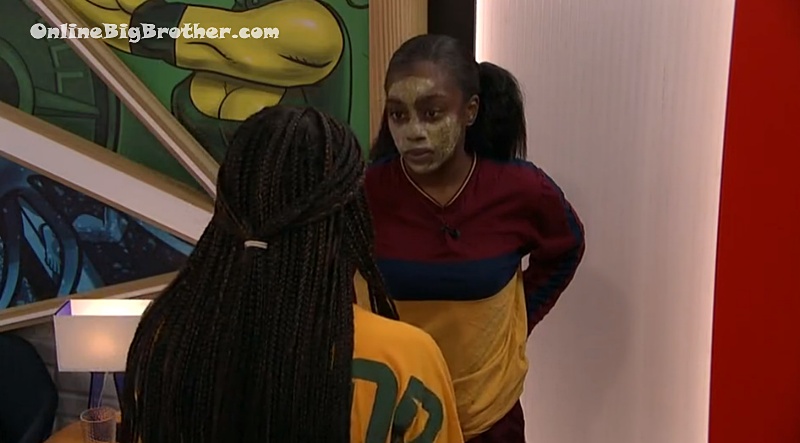 12:14 pm Bayleigh and Da'Vonne
Bayleigh brings up wanting to talk to Nicole yesterday and she said "My brain is dead lets talk tomorrow" when tomorrow rolled around every time Bay looked at her Nicole would look away.
Bayleigh – if I win HOH I'm putting Christmas and Nicole together if one of them comes down put up the partner.. or you know who..
Da'Vonne – wow OK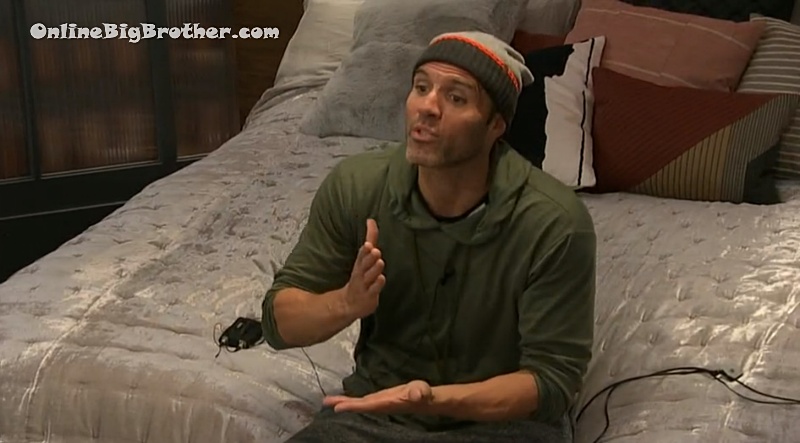 12:40 pm Bayleigh and Enzo
Enzo – how do you think that meeting was last night without Dani it was like YO at least people know what the f* is going on
Bayleigh – that, At least Tyler .. whatever
Enzo – if you win HOH if we got make a move we make a move
Enzo – you know Tyler is with it.. I think he's with us.
Enzo saying that Dani wants to have a slick six meeting today
Enzo says Dani is "Too messy"
Bayleigh says Dani has already gotten to Christmas
Da'Vonne has joined them.
Da'Vonne says That Tyler makes her nervous. They're glad that Tyler is with them.
Enzo – i was like YO she's f***ing our games up .. F** that yo.. four people out the game has started YO
Enzo says from now on "you up and you yup you're the champs.. i'm not f***ing around anymore. I might have gotten lucky this week because of the Kaysar sh1t.. after this everyone has to get Bloody" (You're a clown .. YO)
(they had a slick6 meeting last night without Dani where they decided to target her next.)
Feeds are as touchy as ever today.. Kaysar still going home nothing has changed there.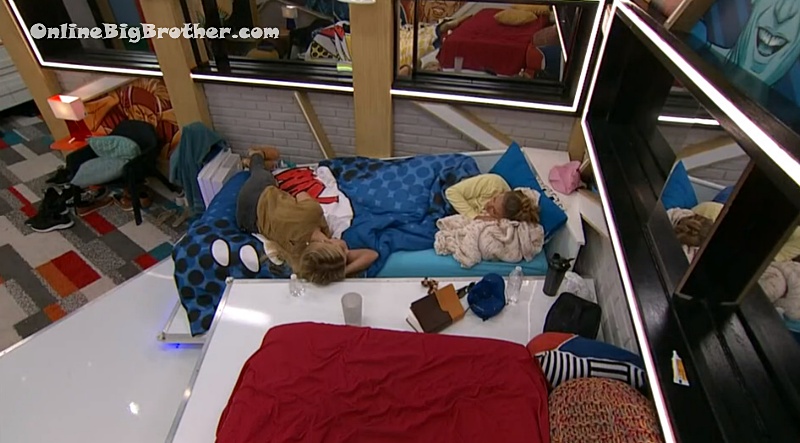 2:02 pm Christmas and Dani (Feeds go to stars all the time)
Christmas – "apparently Bayleigh was told (by production) she could keep whatever, like certain things until the end of the season and then Janelle would get it back season finale..
Feeds cut
When we're back they are talking about "whey protein"
Dani talks about them playing Charades tonight.
Christmas says playing charades pissed her off the judging isn't fair.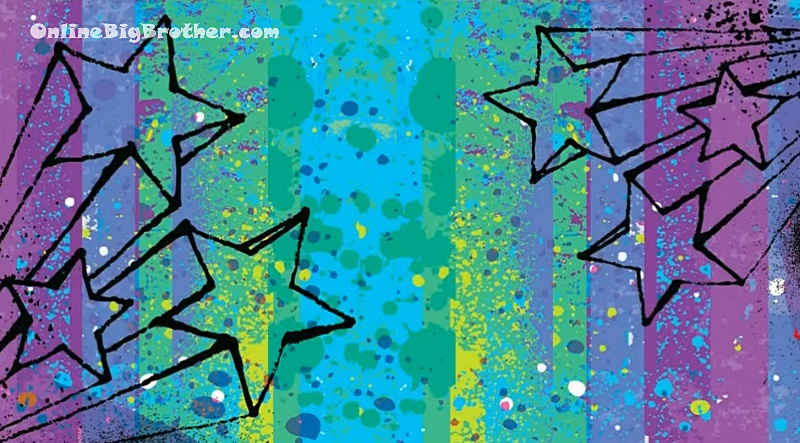 3:45 pm Here's the feed update.. seriously the feeds are unwatchable I've never experienced it this bad before.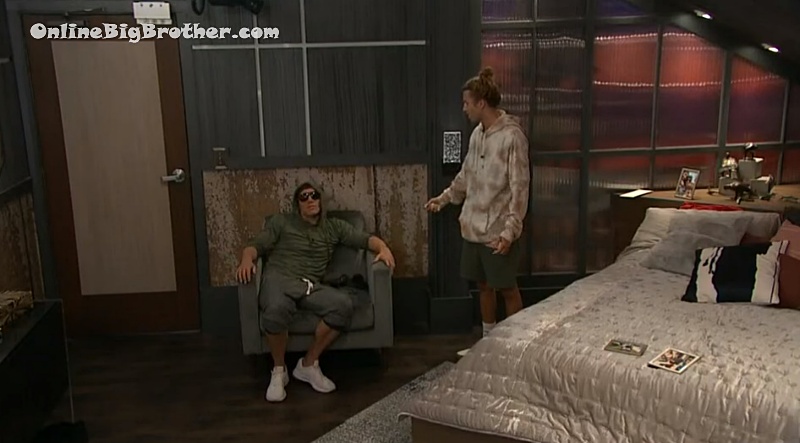 3:48 pm Enzo and Tyler
Talking about Backdooring Dani. Tyler says she was talking to them late last night saying how bay and Day are going to flip on them.
Enzo – we already flipped don you
Tyler says Bayleigh talked to Dani for an hour yesterday and never said who she was targeting "you idiot just stick to you plan.. stick to Memphis"
Enzo says he's going to tell bayleigh she better win HOH
Enzo – she knows too much of our sh1t you
Enzo – she's f**Ing up our game yo..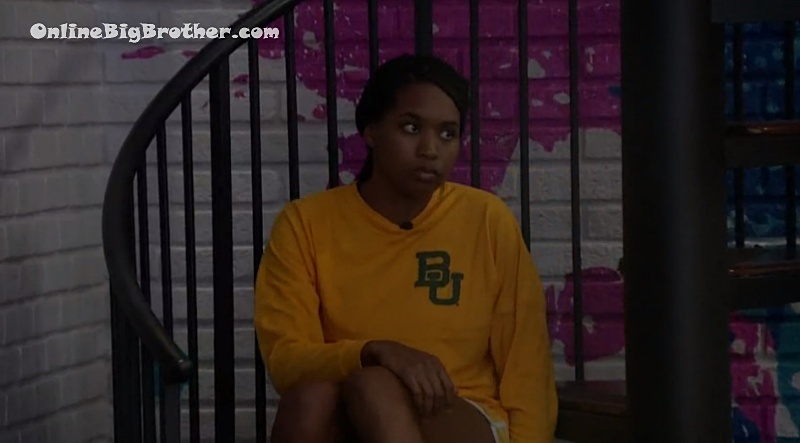 4:42:58 pm CAM 1 Bayleigh alone and she farts.. (LOL check the timestamp)
Upstairs on the other feeds Dani, Nicole, Tyler, Cody etc are playing 20 questions. So the farting Bayleigh is the better feed.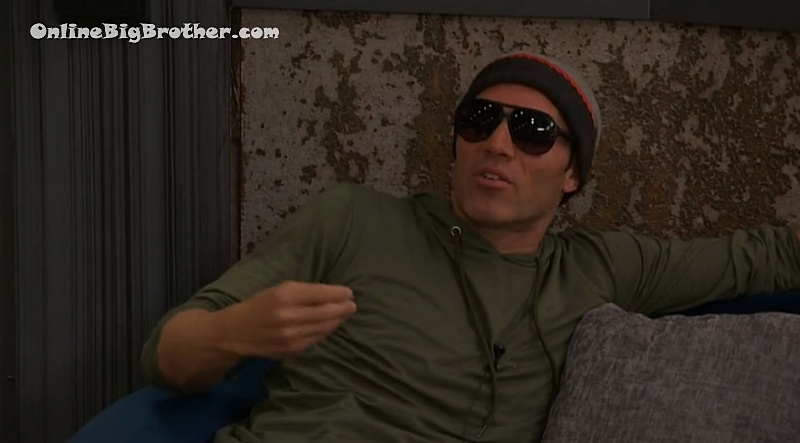 4:45 pm Cody and Enzo
Cody – so yo, Dani went to talk to Christmas and she said to Dani that Bayleigh said it's two people from the camera room
Enzo – the what room?
Cody – yeah where I sleep, you sleep and Dani sleeps .. I don't know if she means now. It could be me and Nicole
Cody – she said to Christmas it's two people that are in the camera room that are playing both sides.
Cody – who are the only other people that are there Tyler, Dani, You, me, David.. Kevin..
They figure it's not Kevin, David
Cody – she's making it seem like it's me
Enzo – you're not the target yo
Cody says now that he said his name she's his target. "Once you say my name. Kaysar and Janelle have been spewing my name out and I've been going at them Guns blazing"
Enzo says it's a lot of Da'Vonne
Basically Bayleigh told Christmas that the two people in the camera room are working playing the house.
Enzo – what are we doing doing charades? lets do something tonight
Enzo – you have Christmas playing with Kaysar. Why are you wasting your time with Kaysar that shits' over. She's like just in case there's a battle back.. I swear to god this house.
Cody – I'm about to ask Da'Vonne listen I'm going to clear something up. David came to you and he was obviously f**ing lying then you come to me and our conversation is.. then why are you going back to him and say I'm lying.. You know how that looks to me? If you want to have a convo lets have a convo why are you talking to David when I haven't had a talk with David
Enzo – like you David and her..
(Cody is cracking. )
Enzo says she's doing that because she wants Cody against David. He's certain she wants David gone.
Cody – what Da'Vonne is doing is trying to plant seeds in David. I'm not going to be like oh i'll wait for him to win HOH. Cody says he's got a lot of "ammo" against Da'Vonne it was her trying to get David on teh block this week not Cody.
Enzo says if David wins HOH they have ammo to "Sit him down"
Enzo says Nicole is scared in the game because she's a champion that is why when he gets rid of Ian Nicole will be shivering because she's next.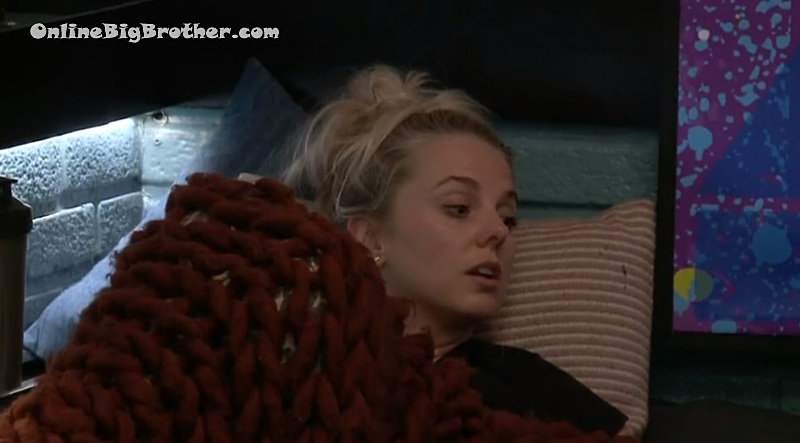 5:17 pm Dani and Nicole
Dani – Bayleigh asked Christmas, whose your plus one. Christmas goes I honestly don't know I don't have one she. She asks who's yours and she said Da'Vonne ..
Dani – what they are trying to do is they re trying to get Bayleigh, DA'Vonne, Kevin, David and Christmas because next week that will be the majority
Dani says if Da'Vonne wins HOH they have the majority
Dani – me and Cody are gunning hard for it
Nicole – me too I'm gunning HARD
Dani says she tried to tell Tyler, "He doesn't listen it's so frustrating.. he goes you're just being paranoid "
Dani – he's hard to talk to
Nicole – yeah I don't talk to him
Nicole asks if there will be a flip this week
Dani – zero percent
Dani – Bayleigh doesn't talk to me anymore
Nicole – she doesn't talk to me
Dani – she use to talk to me
Nicole thinks it's her and Cody that Bayleigh thinks it playing the whole house.
Nicole – i'm not playing both sides I've never pretended to play with Bayleigh.
Dani says it's her and Cody they have the alliance on both sides.
Nicole – I would bet 80% it's me and Cody. that seems too obvious with what the Yeller said. Why would you withhold that info
Dani – stop talking about that
Nicole – everything is just different I dunno
Dani – we have to get HOH. I don't f***ing wanna win ..
Nicole – you have no choice.
Dani doesn't want to have to put Bayleigh and Da'Vonne up.
Dani – this is so annoying of all the f***ing people you are ratting me out.. c'mon
Nicole – at least you know
Dani says Day/Bay don't tell them anything anymore.
Dani leaves..

5:30pm Nicole alone.
Nicole – I think Tyler is flipping on us. Do we have Tyler or do we not have Tyler. If he flipped.. wow.. Ian, Me, Cody, Dani, we were supposed to have Tyler.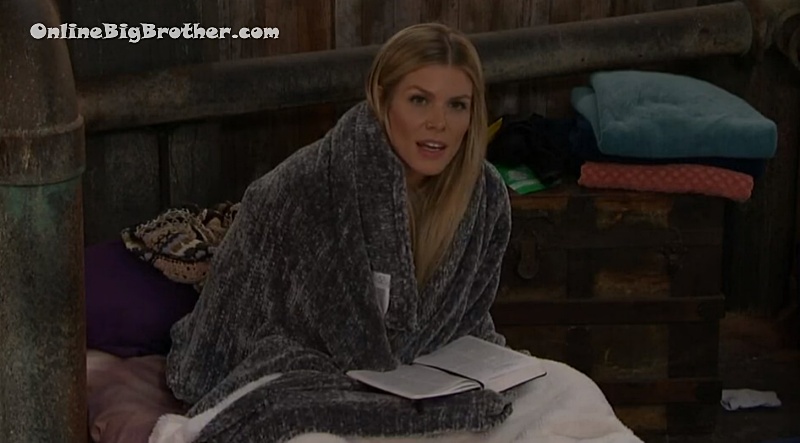 5:46 pm Tyler and Dani
Talking about Bayleigh eating all the vegan chicken nuggets. Tyler says on his season Bay would be pissed at fessie for eating all her vegan stuff and now that she's not a vegan she's eating their Vegan stuff.
Dani – Christmas told me specifically that she[ was saving those for you guys and then you eat them the day we have food. It's rude
Tyler – it's is rude that's how people are. Sometimes she doesn't think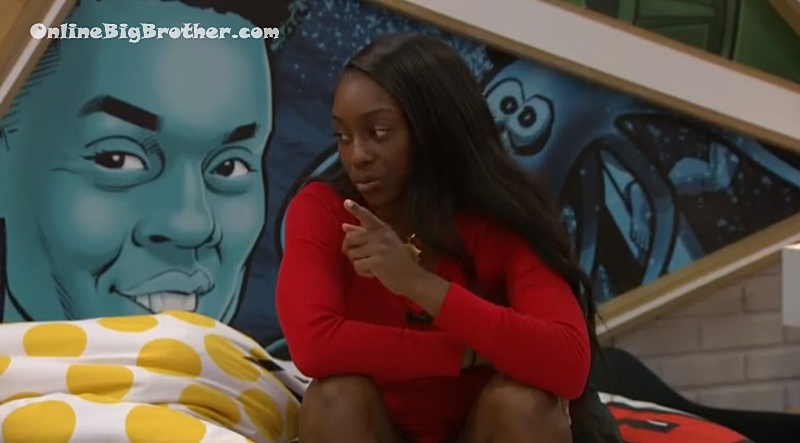 6:04 pm Bayleigh and Da'Vonne
They're talking about Dani and Nicole and how they don't care now targeting them. vaguely talking about what they did to break their trust.
Bay brings up Dani walking around with a grumpy face then when she's upstairs with the core she's hollering and laughing.
They want Kasyar to blow up people's game before he leaves
Bayleigh – what does he have to lose.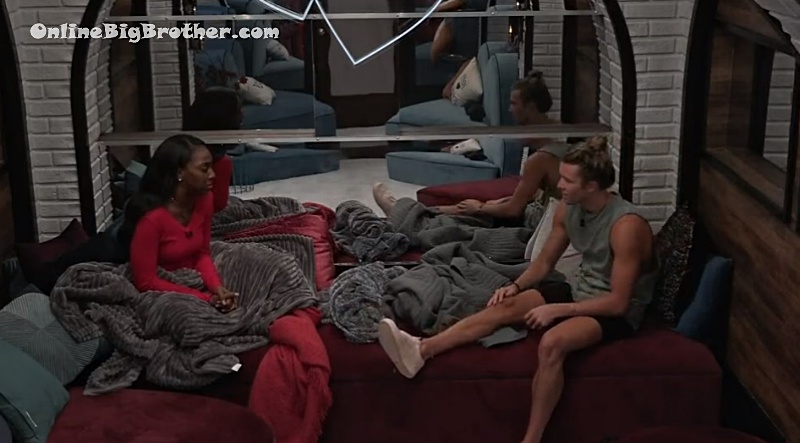 6:16 pm Da'Vonne and Tyler
Tyler tells her when they have their Slick6 meeting to night her and Bay need to stick to the getting Memphis out line otherwise Dani will be suspicious
Tyler adds that Dani already has a thought that they might flip "She had an alarming conversation with Bayleigh"
Tyler – stick to the plan
Da'Vonne – she is something else
Da'Vonne thinks bay never told Dani because she's sacred Dani will run and tell Memphis.
Tyler warns that Dani will take whatever she can and goes around the house with it
Da'Vonne – what seeds is she planting
T – you guys are playing everybody and you want to out the alliance and you guys are coming after me and Cody..
Da'Vonne – I don't get her
T – it's not personal she always says I like them. She wants to sit in the middle and us go after them.
Da'Vonne – she's snatched up Christmas..
T – Christmas
Da'Vonne – I think so
T – she snatched up Nicole
Da'Vonne – that I know for sure
Tyler again says the best way for them to turn down Dani's paranoia is for them to stick to the Memphis plan.
Da'Vonne – me and Kevin have been getting really really close
T – I love Kevin I wish we could get closer.
Da'Vonne – his thing is he really wants to be in an alliance.
Da'Vonne says Kevin wants to be in an alliance with Tyler and her.
Tyler – dang I never talk to Kevin like that .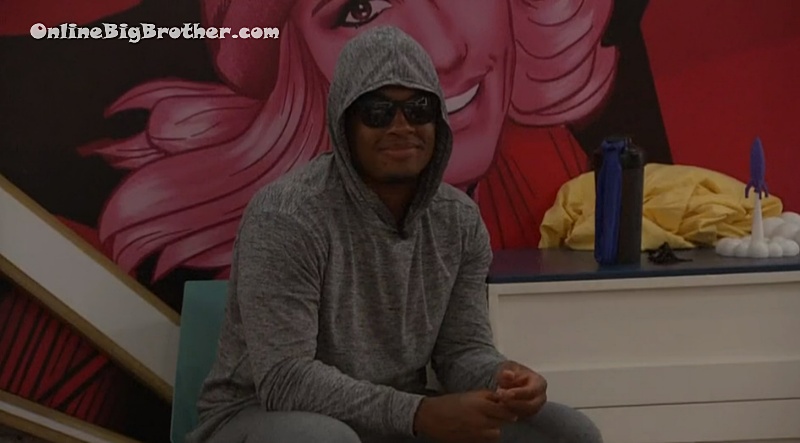 6:40 pm house full of chit chat now..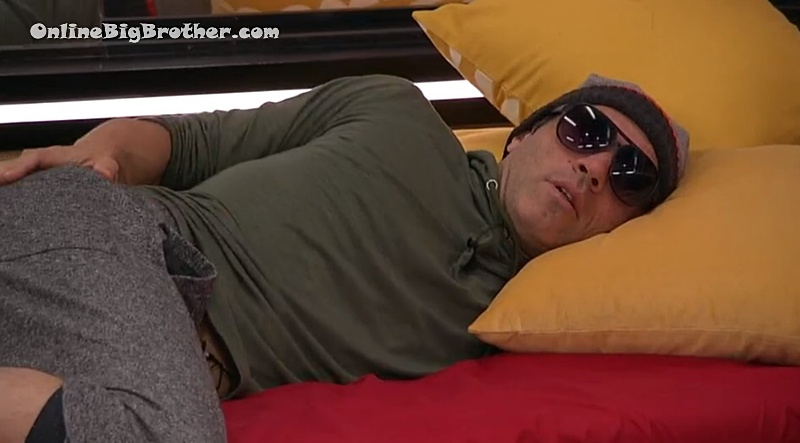 6:55 pm Chit chat.
Nicole is proposing they play 21 questions.