Want to watch the Big Brother Canada 5 live feeds but live outside of Canada?
Bypass the geoblocking with HideMyAss VPN and be Canadian Anywhere: VPN Help Guide
Power of Veto Players Neda, Cassandra, JAckie, Emily, Ika and William
10:39am Jackie and Neda in the HOH
12:30pm Neda, Sindy, Kevin and Bruno HOH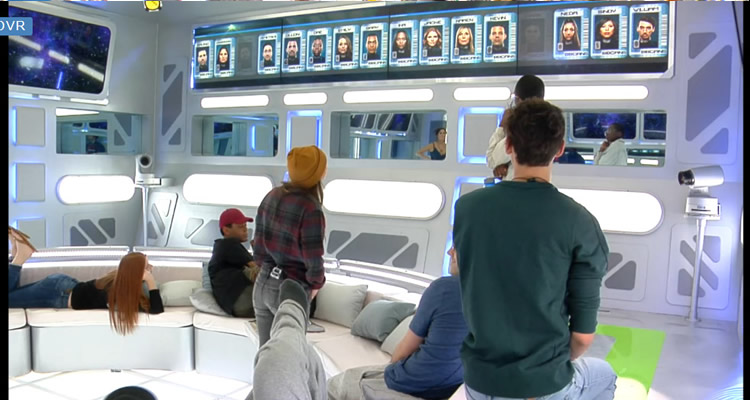 Memory wall revealed
1:20pm Demetres and Ika
Ika – Gary thinks Neda has a hold on you over me..
Demetres – I have no idea what is going on in here.. do you think that will be a storyline..
Demetres could see Kevin being agy a little bit, "it's straight up none of my business"
Ika doesn't thin Kevin is interested with Gary.
Cassandra comes by and says she thinks the power of veto has something to do with their faces because the memory wall was revealed today.

Gary and William

Ika and Cassandra HOH
Cassandra says Neda is throwing her under the bus to Jackie, Dre and Karen.
Cassandra – If I don't win the Veto that's fine.. I'll go home.. it's fine.
Ika – I don't want you to go home seen as a liar
Ika says she feels bad that Neda is doing this.
Cassandra says Neda called her out said all the words that comes out of Cassandra's mouth is "Bullshit"
Ika – She talked to you that way
Cassandra – I valued her relationship./. I wanted to work with Neda.
CAssandr a- If I don't win this Veto I'll just go with my head up high I'm not going to make myself look liek a idiot.
Ika – jackie is screwing you over..
Cassandra – I am loyal to you I am Loyal to Gary.. Neda f***ed me over, Neda wants me out of this house.
2:37pm Bruno and Gary

Neda calls Cassandra a dumb bitch

6:13pm Feeds down must be POV
10:30pm NO feeds POV still happening
11:51pm No Feeds