Head of Household Winner – Jess
Have note are: No Have nots this week, Jack, Tommy and Jackson were given punishments as part of the veto.
Nominations are: Jack and Jackson
Power of Veto Players are – Jessica, Jack, Jackson, Kat, Nick, Tommy (Nicole – Host)
Power of Veto holder – Jessica
Power of Veto Ceremony – Jessica didn't use the power of veto
Powers in the game *** LINK ***
Grab your live feeds —-> BB21 Live Feeds Subscription Link
Rank your houseguests —-> Big Brother 21 Ranking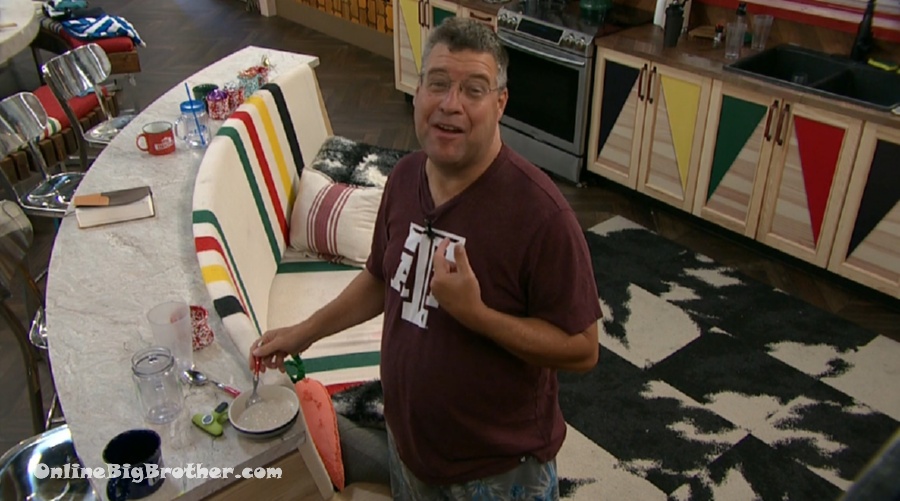 10:24 am Cliff
Talking to the live feeders.
Cliff – I don't think we have anything going on today except for Professor Michie finishing his punishment.
Cliff – other than that it'll be an easy day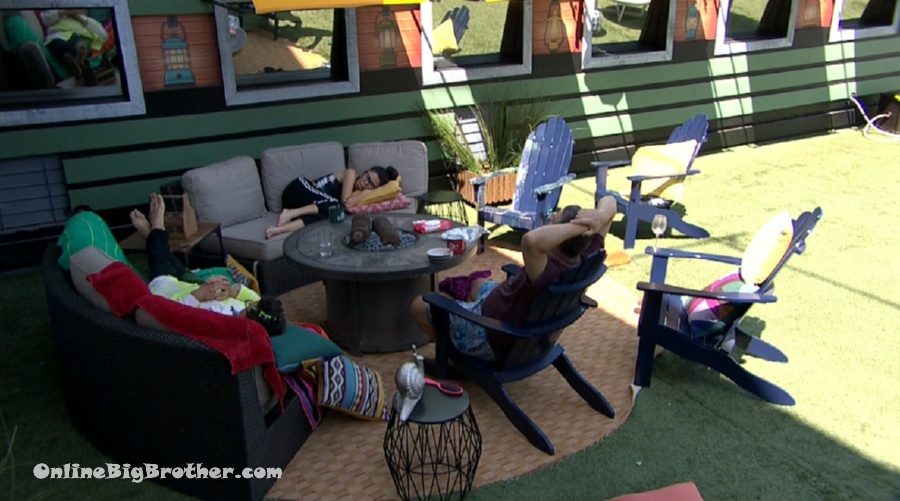 10:28 am Cliff, Jackson, and Holly
Cliff says the HOH girls were exhausted from staying up until 6 every night.
Jackson – Cliff I can't tell you how much I appreciate you getting up
Cliff – I support you
They talk about how horrible Jackson's punishment were last night (these were blocked)
10:32 am Back to bed
Tommy says his punishment was called twice 4:30 and 6:30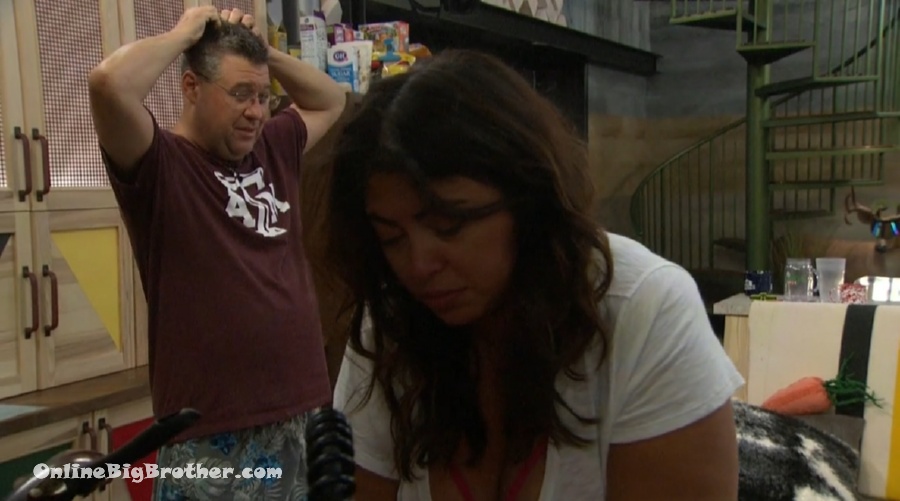 10:39 am Cliff and Jessica
Jessica says Nicole isn't nauseous anymore.
Cliff goes on about it being a slow day today "It was a long night for Michie I got up most of the times just to support him. He was up every 45 minutes or so"
Cliff – at one point they hadn't called him in a little while so he hopped in the shower. AS soon as he got into the shower they called him. We need you immediately. He runs out there in a towel . his outfits are all wet because he's trying to wash them. He has to grab one from the washing machine and has to pull the whole thing covered in suds.
Cliff – wet tie around a wet short put on a wet lab jacket he got blown up with blue stuff it went everywhere
Jessica – oh my gosh poor guy
Cliff says they kept hitting Jackson so much in the face he figured out if he leans forward the "Blow-up" gets him in the belly but the aliens "got Tricky" and waited until he got up back near the chest area. (I don't understand it fully)
Cliff presses how rough it was for Michie
Jessica – Ohh.. he definitely had the worst
11:02 am Chit chat.
11:25 am Christie and Nick
Nick wakes her up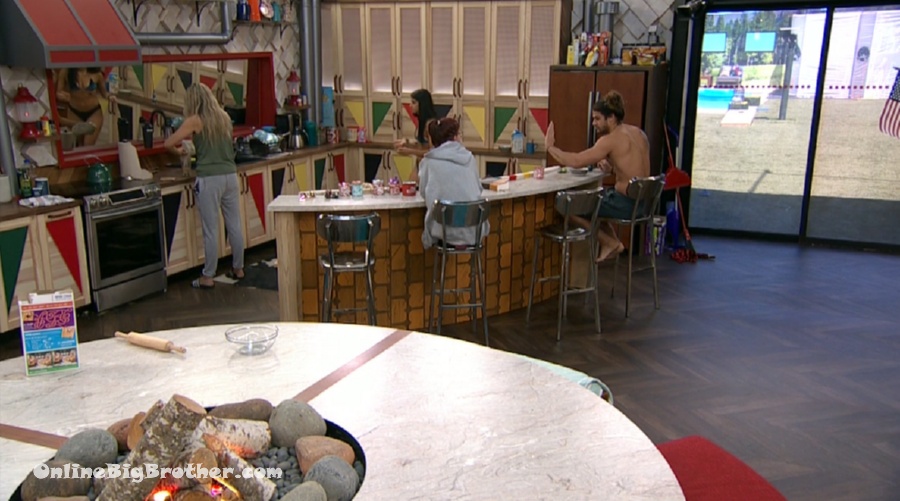 11:39 am Jack, Sis, Nicole, and Christie
Jack – Don't you love how like ducks can literally halt traffic like a deer not so much but some ducks and ducklings that will stop 75 cars
Christie – I big slow turtle will stop traffic
jack – there was Ted the turtle I met one time. I tried to help him but I couldn't there was a massive snapping turtle it was late at night I got out of the car
Jack – I was like dude get off of the road OHH NO
Jack – he didn't make it
Jack – it was a Toyota Camry WHOOO SMOKED HIM. He was huge he was like that big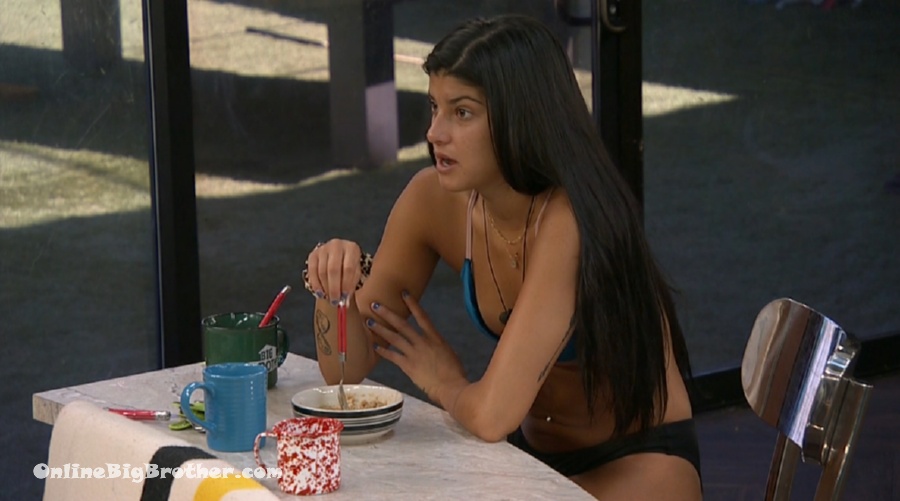 11:49 am Sis, Holly, and Nicole
Sis says Tommy's punishment is the worst
Nicole – Day punishment is better than a week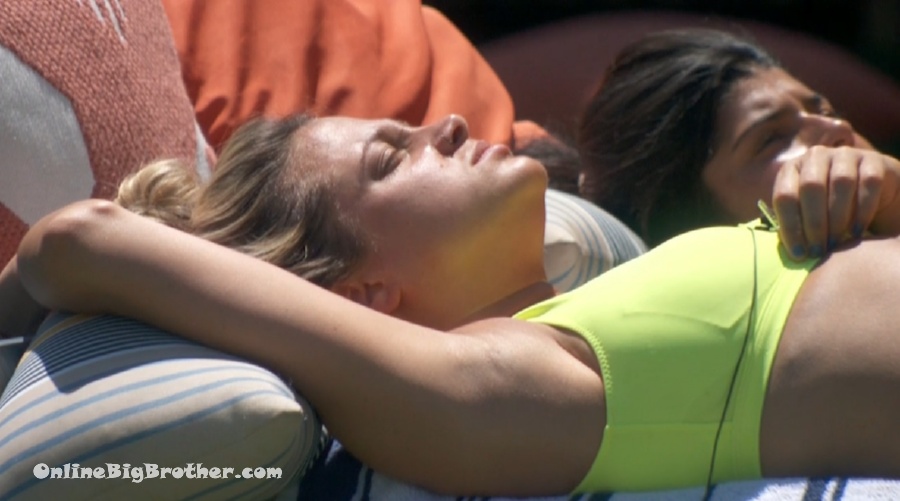 12:11 pm Christie and Sis
Christie – I can't believe there's so much going on that we don't know about it's so weird
Sis – I want to go to a concert
Christie – I'm saying just in terms of anything.. anything exciting in pulp culture
Christie- I f*ing miss my family it's weird. It's weird I feel insignificant in here.
Sis – when yo think about it we are significant because we have millions of people watching us
Christie – I miss my store, I miss having a purpose. Helping people like in here I can't even help myself but out there I help so many people like mentally it's weird I can't explain it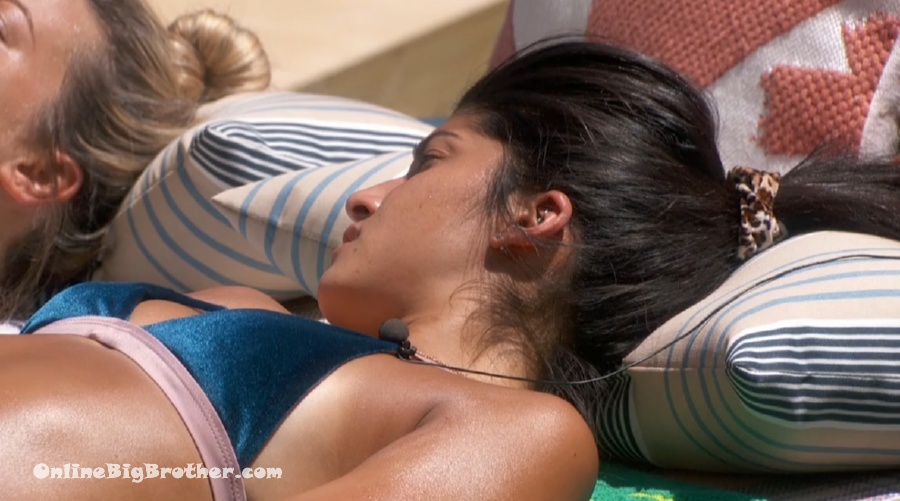 Sis starts talking about why she applied for the show "I just love Big Brother. My whole family was you need to apply you need to apply"
Because she was playing soccer she couldn't apply earlier.
Sis – I sent a tape
Christie- Same here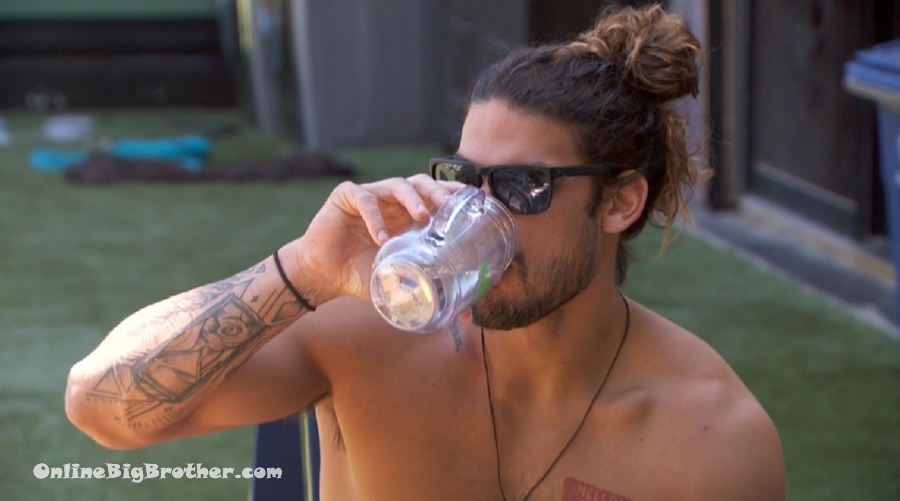 12:41 pm Jack and Nicole
Jack talking about books says he bought bull mountain 2 years ago but never read it "it was a new york bestseller"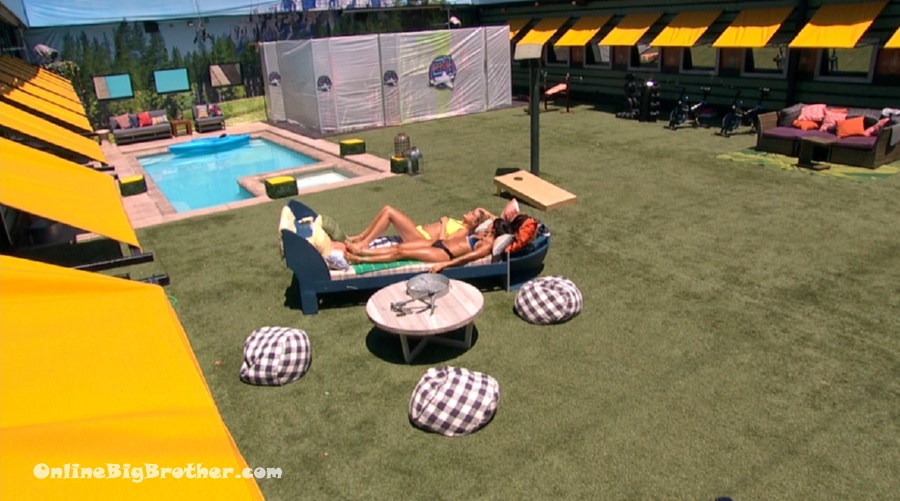 12:44 pm Christie and Sis
Christie wants to talk to Cliff and reinforce that he's fourth on the totem pole
sis – do you think Cliff is working with us
Christie – I don't know
Sis says she sees him with Holly and Kat.
Christie thinks Cliff is playing in the middle right now until he decides.
Sis says if Cliff was smart he would vote for jack to stay. jack is all about keeping his word and Michie will screw him over in an instant.
Sis – Cliff is guaranteed safety with us. I hope he sees it
Sis – I feel like Cliff isn't telling us until after Julie tells us the vote
Christie – he'll tell us before.. I don't know. He has to let us know before because Nick has to know where to vote
Sis – I wish would just tell me so I can prepare myself for him leaving or not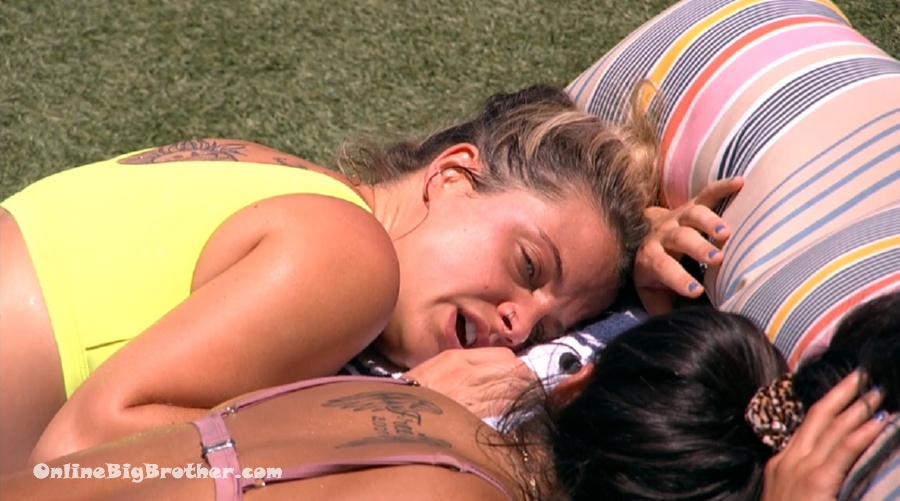 12:54 pm Christie and Sis
Christie – If Jack goes, I'm putting up Jackson and Holly.
Christie adds if Jackson wins the veto and takes himself down she'll put up an insignificant pawn and holly will go
Christie – they have to be split up. they are playing one game
(I will be away from the feeds until 8 pm. Posts will come after covering what was missed.)