Head of Household Winner – Jackson
Have note are:
Nominations are:
Power of Veto Players are
Power of Veto holder –
Power of Veto Ceremony –
Grab your live feeds —-> BB21 Live Feeds Subscription Link
Rank your houseguests —-> Big Brother 21 Ranking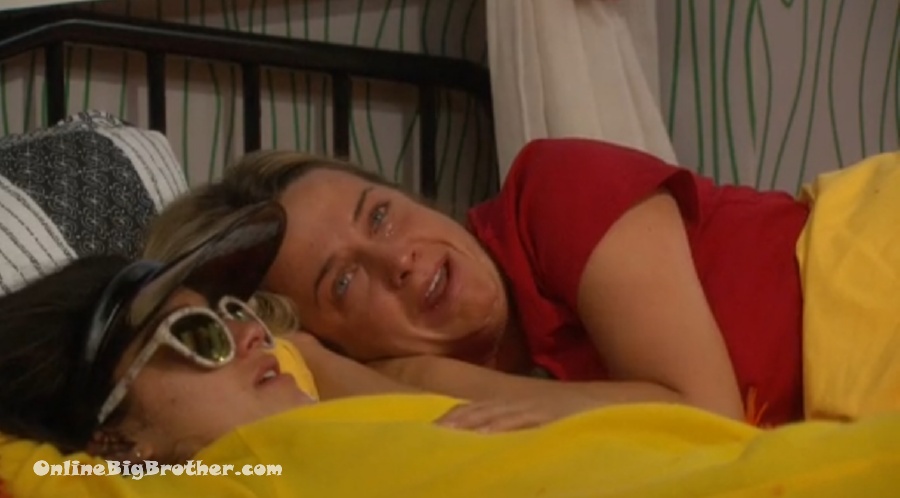 1:16 pm Sis and Christie
Sis – I'm being honest I really have no f*ing idea what he's going to do
Sis cries
Sis – I f*ing hate everyone here.
Sis I don't want to be here anymore
Sis – I just f*ing hate it this is so hard
Christie – way harder than I thought. I feel stupid I feel like I'm giving up
Tommy joins them. Sis now saying "I love everyone in the house the energy is so low"
Christie – I'm ready to go to jury
Sis crying "I don't want to be here alone"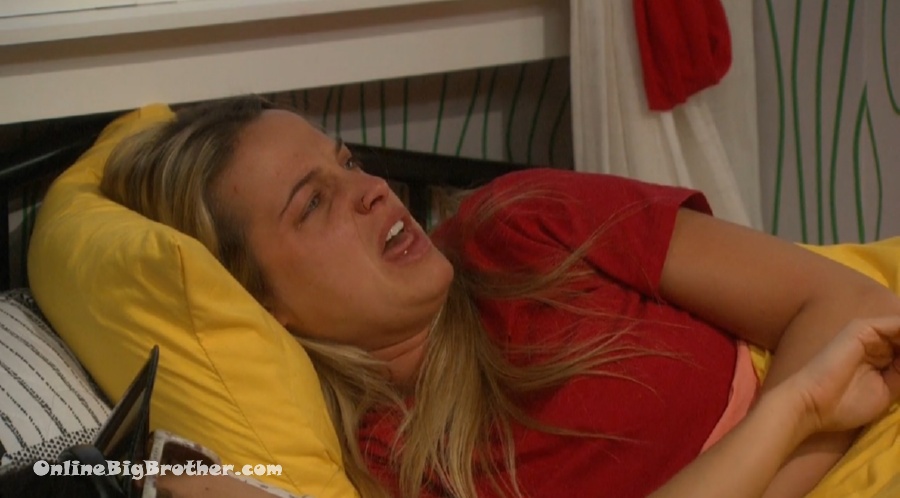 Sis – I'm so tired
Christie – I'm spiritually tired
Christie starts bawling like crazy … "I miss my friends so bad"
Christie – I feel myself not caring if I go home .. I'm someone that stands up for everyone
Christie a slobbering mess .. "I am bold, I am opinionated, I stand up for Justice I have people's back in here you can't do that because you are looked at as a target"
Christie – I miss my sister she's so f*ing real
1:29 pm Jackson Preparing another watermelon. Show Cliff how he stacks them on a bowl he puts the middle piece at the bottom "save the best for last"
1:33 pm Christie continues to melt.
Christie – everyone is going through their own struggles
Christie – I miss nature so much. I miss being in the woods.
Christie – I'm trying to be myself and in being myself. I am very strong. by being 100% myself I'm being this … In this game you can't always speak your truth cause no one wants someone in the house that is always like that.
Christie – because that's threatening or too blunt this is a game you are supposed to be under the radar and not take a bold stance and I did that so much the first 1/2 of the game and I feel like i'm trying to just be quieter I feel disconnected with myself
1:33 Another watermelon threesome.
Jackson goes over his conversations with the house. They know Nick is playing "All sides of the house".
Holly says Tommy LOVES Nick
Jackson warns her trusting Tommy.
Holly says the next "distant" person in the house that she trusts is Tommy and she barely trusts him
Holly – of the remaining people in the house Tommy would be one person I trust
Jackson – you shouldn't trust him with anything.
Jackson says those 6 people made a pact to protect each other if they didn't win HOH they would be on the block, "It's me you versus the house"
Jackson – the head of that team is Christie without her TOmmym is swingable.. there's not breaking Nick, Sis, Tommy from Christie
Jackson says he's going to pull Sis' key first
Holly – if people see SIS they'll know Christie is coming
Jackson – right, I'll pull Christie's first
Holly – putting Sis up means me and Tommy are the only ones not on the block
Jackson says Christie and Sis are a "Bold Move" he's going to tell Sis she's not the target and will tell CHrsitie she's the target. Points out that Christie's social game is fantastic she's also a competition threat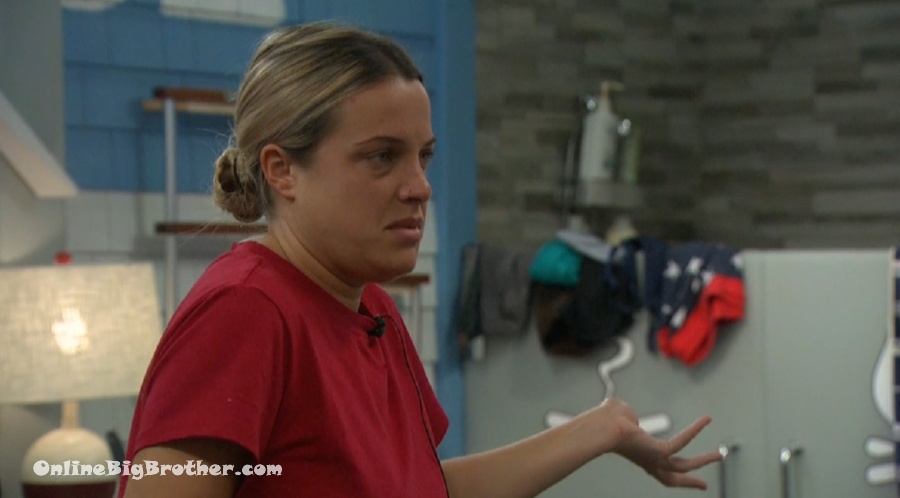 1:52 pm Christie and Jessica
Christie still denying there was a 6 person alliance.
Christie – I've never talked game with Nicole ever literally neve, Nick I don't trust that goes unsaid.. and Cliff said my name a million times so why would I work forward let alone a final 6 that' was not the case at all I don't know it that was said..
Christie thinks that maybe it was "people" trying to cause division in the house so then they would "have to be a six"
Christie – I am loyal to a very very small people in this house and that will never change in my eyes. (you're not one of those)
Christie – If this is my time this is my week than it's my week I feel proud of the game I played I feel consistent with the words that I've spoken I feel that I don't have any skeletons. I don't have anything I am ashamed off except for those few personal things that I said in impulse that I've apologized for.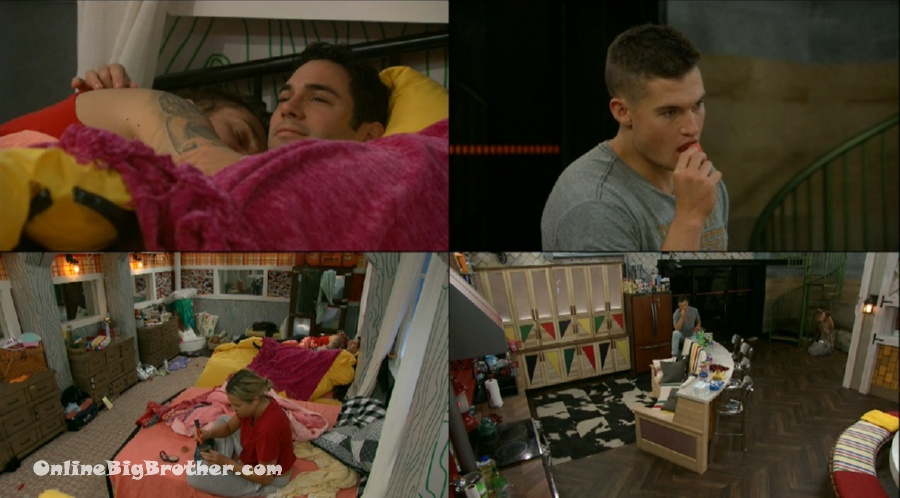 2:41 pm Waiting for nominations eating watermelons
via GIPHY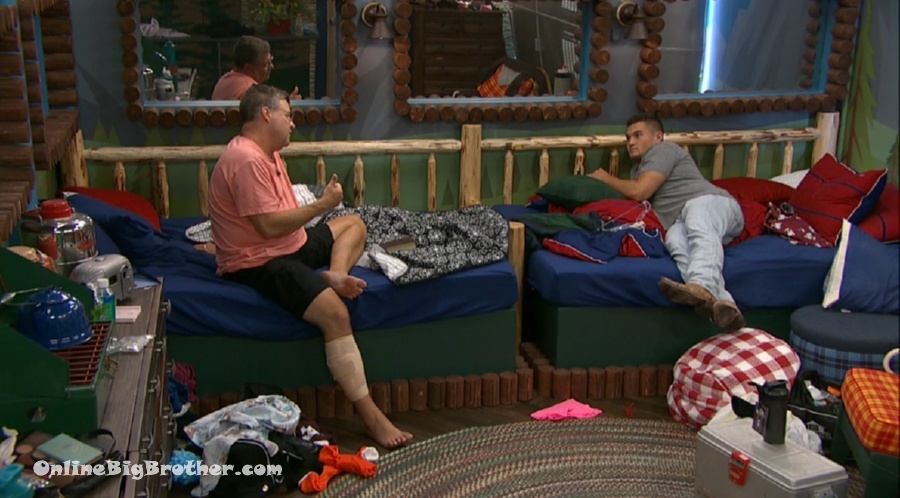 2:49 pm Jackson and Cliff
Jackson – I'm going for the head
Cliff- congratulations
Jackson – I have one shot at this thing. I'm going for the jugular one shot one kill get some
CLiff says the whole side will fall apart
Jackson – My noms are high-risk high reward
Cliff – I was the same way. I got your back there will be pissed off people
Jackson – ohh that's fine. I like the excitement I like fireworks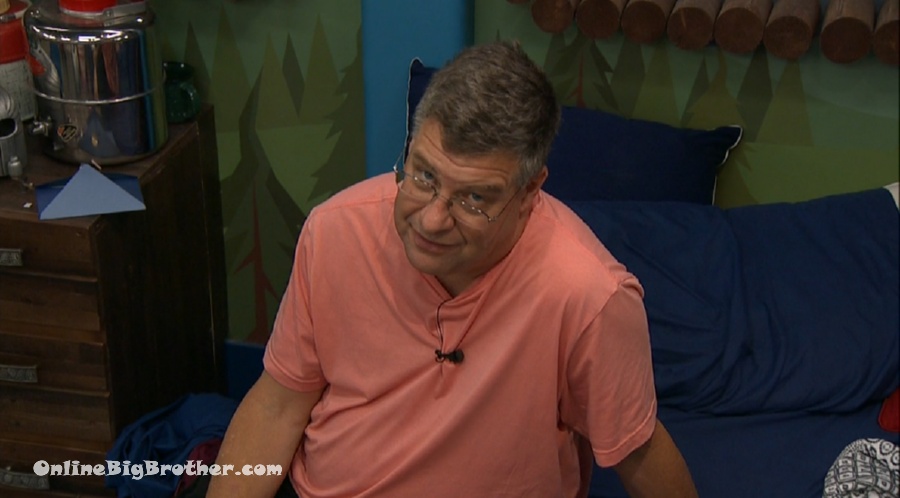 Cliff alone talking to the camera says he's bound by only two rules survive and win.
Says his best path forward is to stick with Jackson. he has to do what he has to do.
3:20pm Just waiting around for the nominations. Sis and Christie are going up.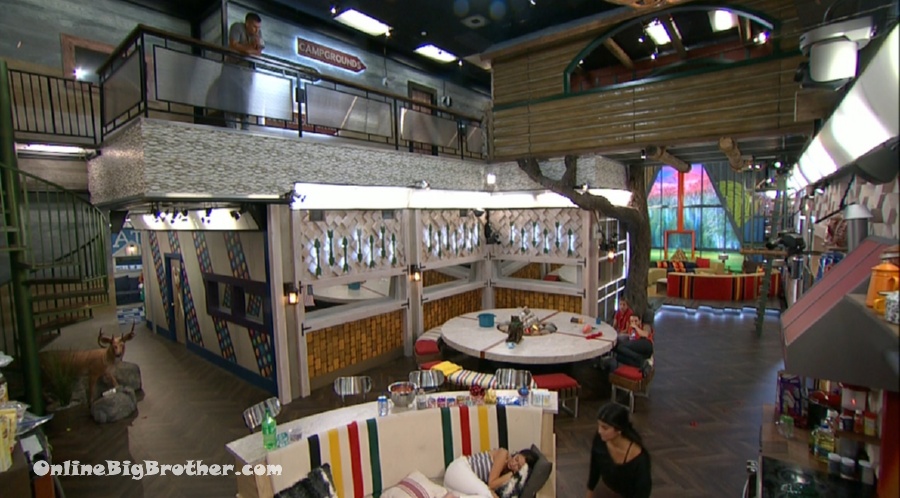 4:01 pm chit chat waiting for noms.
Sis asking Christie if she would date her… Cliffs on the other screen talking about being just a regular guy that went to a casting call.