Big Brother Spoilers – Christie won the HOH, Nominated Cliff and Kathryn. veto players are Christie, Kathryn Cliff, Sam, Jack, Nicole Host: Tommy. Sounds like the Kemi is the target. The power of Veto is Thursday. They were given a week that they get to compete in the Whacktivity Comp. I'm still piecing that all together.
Grab your live feeds —->  BB21 Live Feeds Subscription Link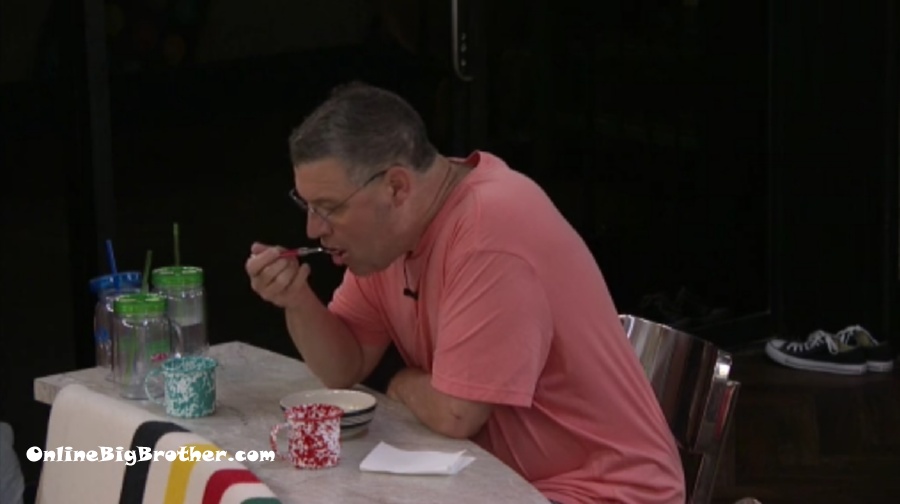 7:53am Cliff is the first up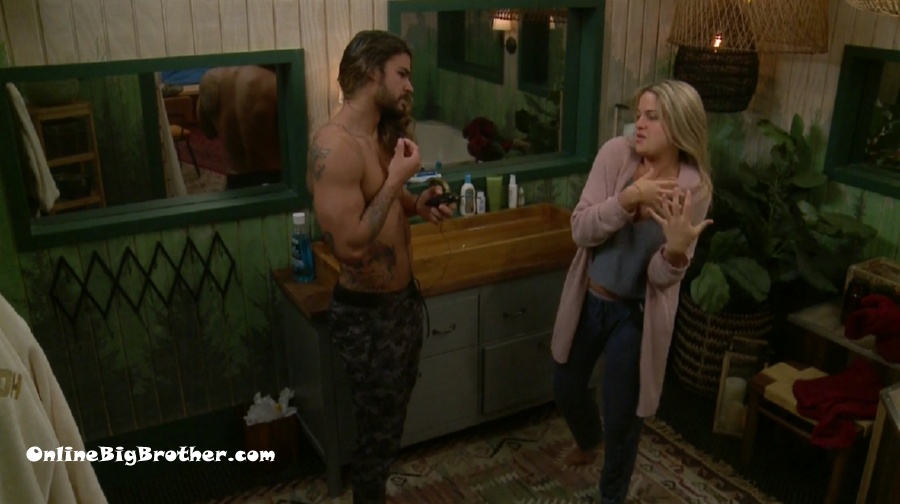 8:16am the entire house is now up.
Christie and Jack talking in the HOH bathroom about last night with Bella and Nick Showmancing. Jack comments on how sweaty Jackson was he can't wait to get a bed to himself.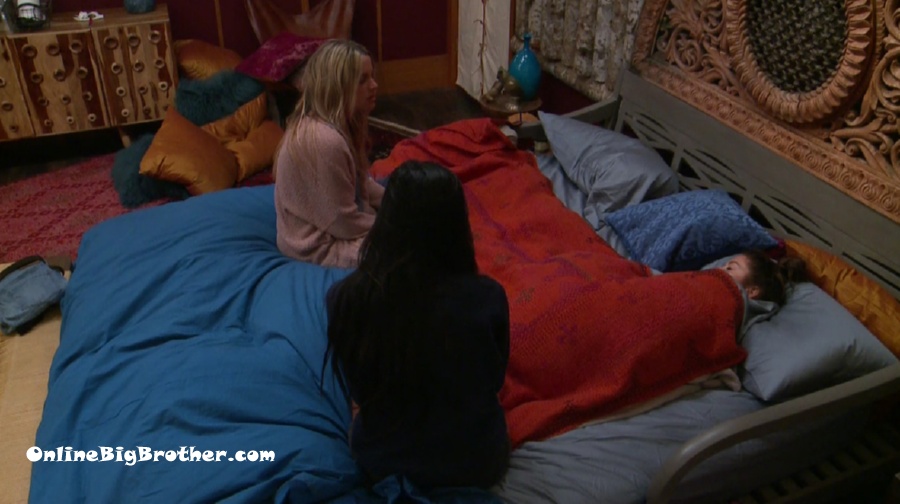 8:20am Holly, Christie and Analyse
The girls are talking about the guys and how they don't want to go downstairs. They talk about Ovi and how weird he is.
Christie – give love, see him as a creature of god he's just different than us and he just likes to touch people more than others
Holly – everyone likes to touch everybody we're just fine with it in every other case
Christie – I know why is that
Holly – Nick can grope me all day and I'm happy
Christie – fact
Holly – or any of the other guys
Analyse – it's because he has a girlfriend
Holly – Sam doesn't touch us like that
Christie – no he would never.. It's respect and maturity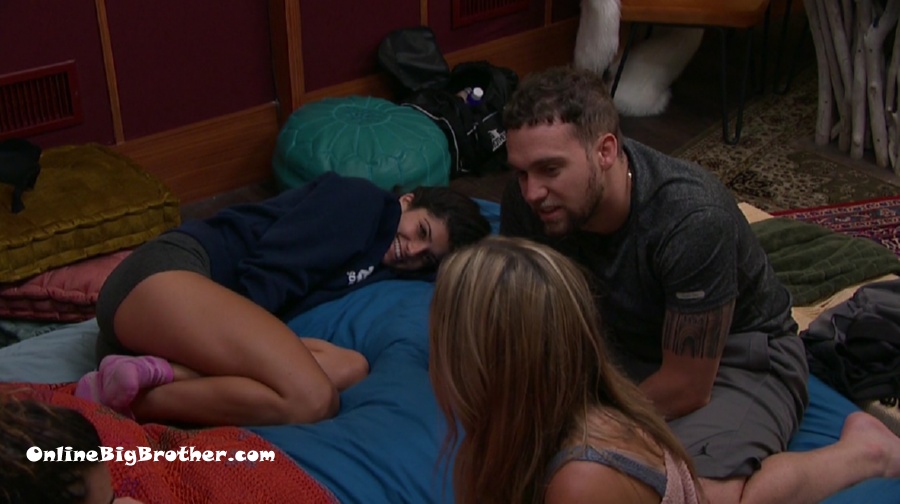 8:30am Nick and Jack join them. They speculate about the time for the Power of Veto competition. Christie thinks it'll be early so that the backyard gets opened up for the live feeds.
They talk about some of the strange behaviors of Ovi. Jack says Ovi brought his Tupperware of cookies to his bedside to protect it. they laugh.
Jack – he's lost it.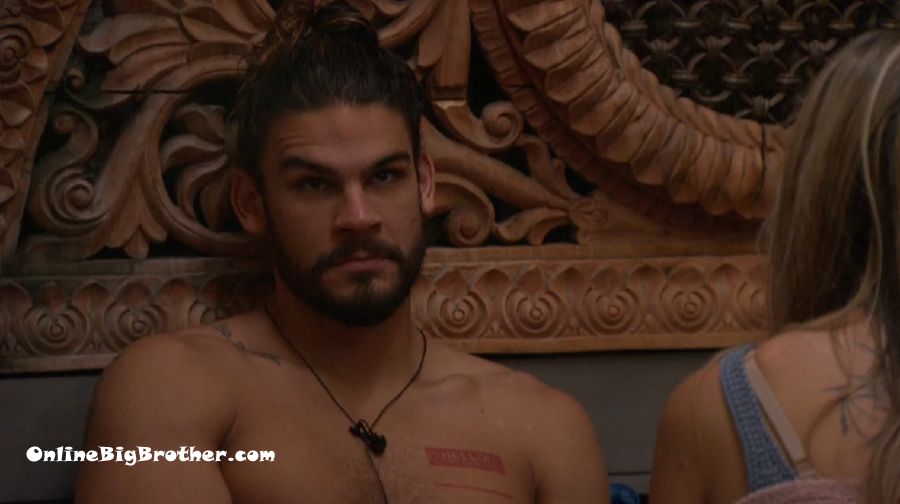 Nick heads downstairs.
Christie says she was looking at the trees in the HOH room and saw a "d1ck in them and now it's gone"
8:45am Christie, Sis, and Jack
Christie says Nicole is so sweet. "we really got f*ing lucky with houseguests"
jack – yeah we didn't get one weird one that's like super weird like Rockstar. I would lose my mind if we had a Rockstar.
Christie – Yes, She was weird and quirky but I thought she was cool and different but I don't think I could live with someone like a Rockstar
Christie – the only person with Kinda bad energy went home (David) hour 2 hour 3 hour 4
Jack – Swaggy
Christie – yeah, Our superior leader.
They mention how someone says him pre-show walking around with the nook how to be a superior leader.
8:35am Cliff, Nick, Tommy and Ovi
Chit chatting about Cliff meeting his wife. Cliff shows off some dance moves.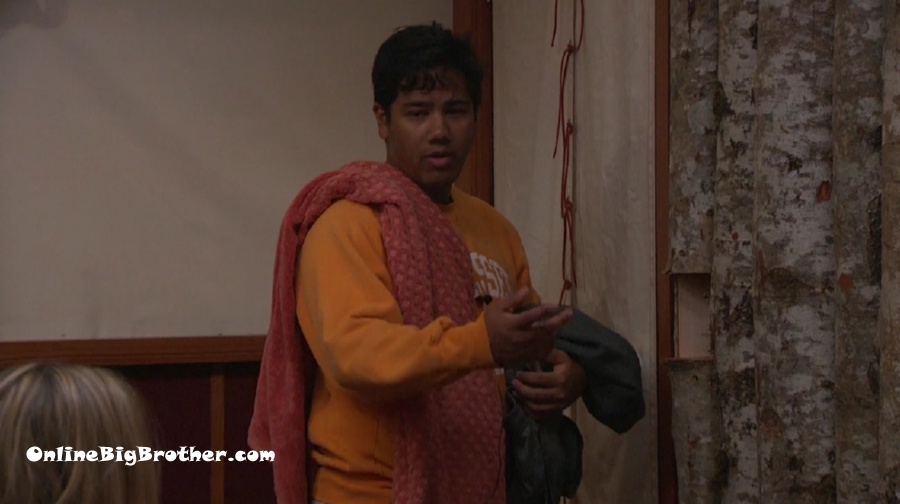 8:52am Christie asks him if he has any more cookies, comments on them being good. Ovi says he has 5 or six he saved some for Jack.
Ovi – you can have some too
Ovi says nobody ate the last few so he put them in a Tupperware
Christie – you're protecting them
Ovi – oh yeah I'm not giving them away
Christie – you gotta earn those
They all laugh that he's using cookies as a tactic
9:05am Houseguests in the bathroom getting ready. Nick and Sam are "practicing" their Mandarin. Bella helps by giving them phrases.
Nick – Sis, what does it feel like to wake up and still be more beautiful than the majority of America.
Sis- you're so nice to me
9:32am Sis and Holly making sure they use up all their makeup this morning for the Power of Veto. They Complain about (Ovi?) "always talking never saying much" "I hear that voice and I'm in a bad mood"
They agree they want Cliff to make it to jury "he's so sweet"
9:37am Tommy, Cliff, Nick
9:44AM Sam and Tommy
Tommy – we're in a good spot
Adds that he's worried they are making it obvious, "how we communicate with Kat and Cliff we seem very"
Sam – easy with them like you're fine
Tommy – too many times they are in the same rooms ae us.. you want to do one on one.
Tommy- she's so nice Kemi the only reason she should go she's competitive
Sam – she's talking game all the time and she's telling Ovi everything we're saying. Notice he doesn't give massages anymore
Sam is sure that Kemi and Ovi are on the "same page" points out that Ovi is now laying low. "still coming on a little strong.. I love him to pieces..
Kemi comes in .. they talk about Ovi's massages
Sam – I don't get them anymore.. I don't know if the DR told him to cut it off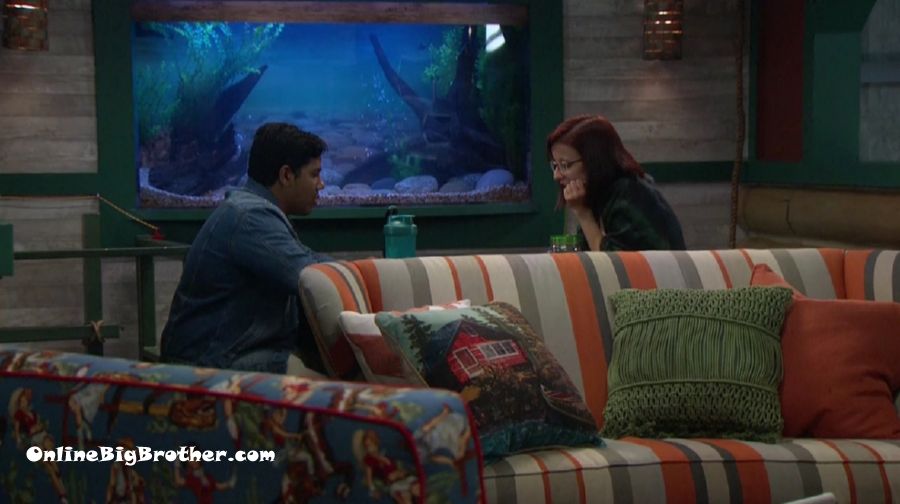 9:56am Nicole and Ovi Checkers
Nicole – If someone comes down who will be the replacement
Ovi – I have no clue.
Nicole says she's talked to everyone generally about their lives.
Ovi says they should get close to the people they are each close with.
Nic – there's 6 of us playing.. kat would use it, Cliff would use it, I don't know what I would do, to be honest. Sam, I couldn't even tell ya .. and Jack I feel like he follows Christie around
Ovi – if she wants you to take someone down would you do it
Nicole – depends on who she wants to put up
10:16am Power of Veto has started
2:48pm Still waiting.