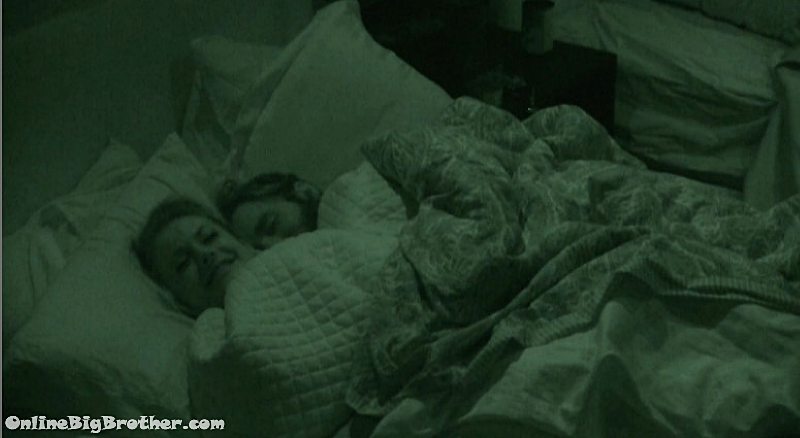 1:38pm Zzzzzzzzzzzzzz
(yes they slept most of the day for this bunch that's a good thing )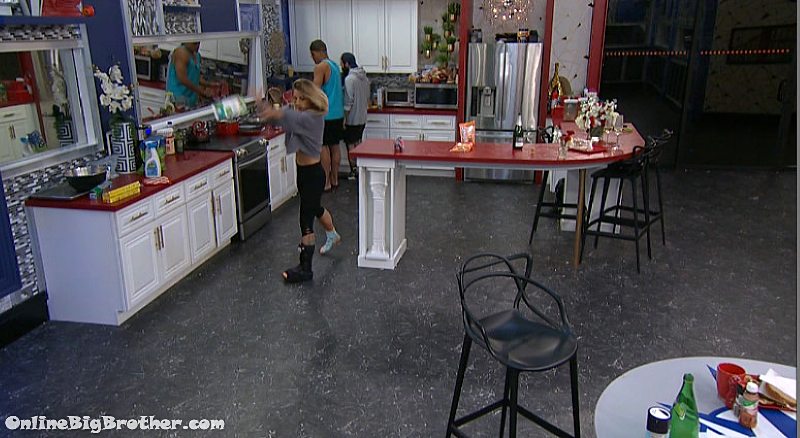 Groundhog day throws the Almond milk for some reason.. I guess she needed to inspire someone to succed.
Groundhog day made a giant spill.. of Almond milk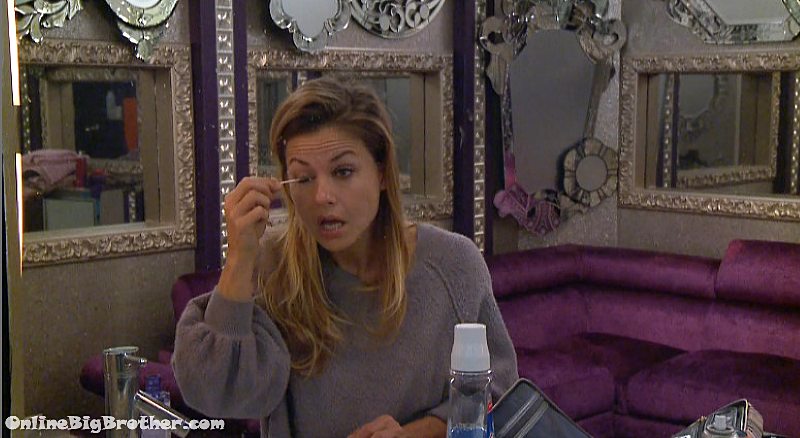 2:07pm Groundhog day does her makeup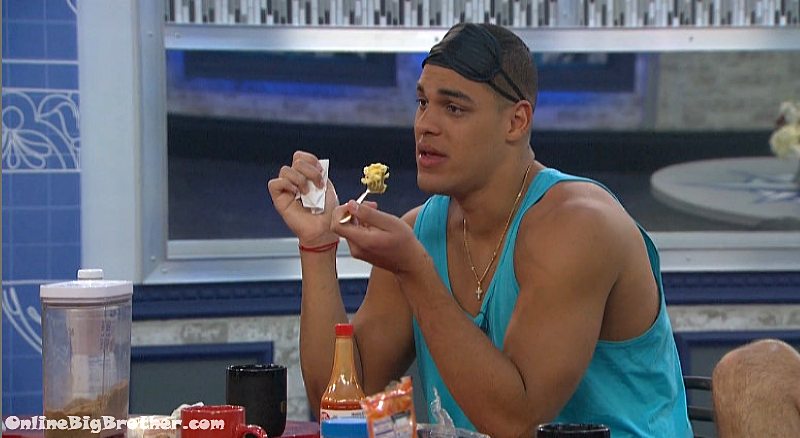 2:37pm talking about how weird Kevin's Speech was last night.
Paul – plugging yourself to be America's favorite GUMPY pluging Tim MCGraw Gumpy
Groundhog day – competition tomorrow
Josh – yeah.. they're building something out there..
Groundhog day – why do I feel like everyone was working with cody except us..
Groundhog day – Raven wasn't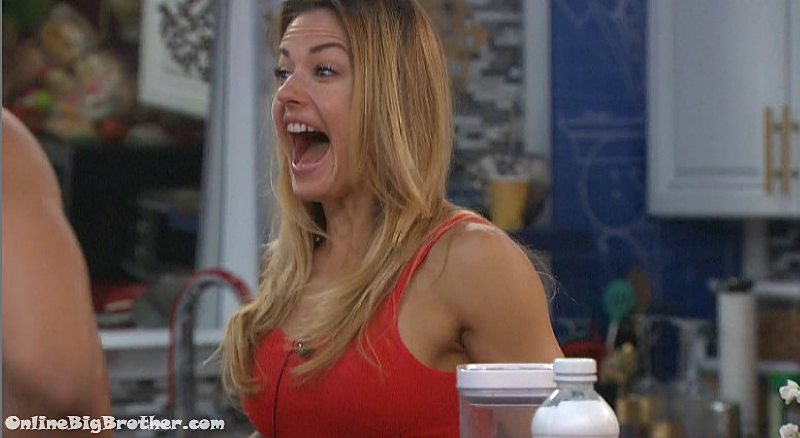 Production – House Guests there's champagne in the storage room
Everyone excited.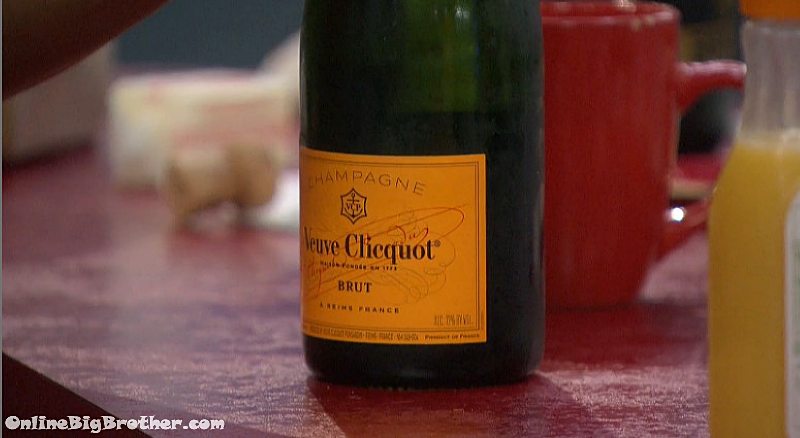 2:39pm Orange juice and champagne
Production – you are welcome
Paul – thanks
Groundhog – thanks
Josh – thanks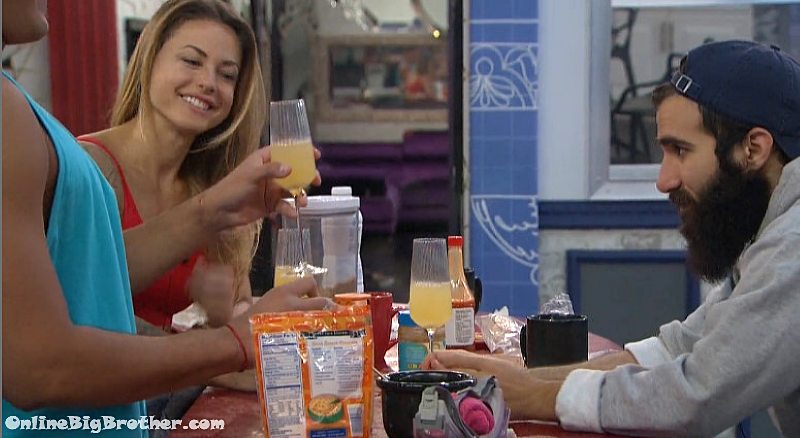 Groundhog – Cheers I love you guys..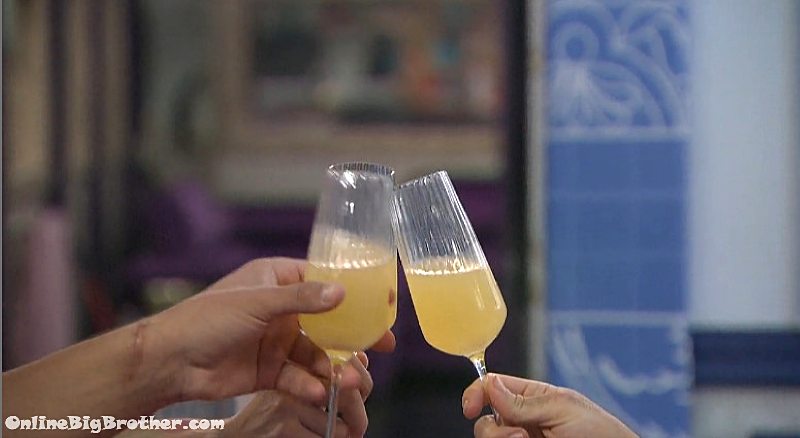 Groundhog – I can't believe we rode a unicorn last night.. and it pooped on our heads
Josh says he got gassed during the competition
JOsh – I locked up in the beginning
Josh – I have a feeling you're getting called back.. would you do it
Groundhog day – Yeah.. if I did it I would just terrorize everybody. I would come in completely different
Groundhog day – chaos christmas all day long.. (wow a real change from your game this year)
Paul – do it
Groundhog day – and just drive people crazy because they hate me.. and just talk sh1t when I win comps (so you're going to be yourself)
They laugh..
Groundhog day – like c**t sh1tmas all the wall (too big for my britches )
Groundhog day – would be fun..
Josh – I wouldn't come back without you to..
Groundhog day – first couple days be quiet than poking little holes in people's souls (such a inspiration)
They laugh
Josh – cheers to that..
Josh – I won't do it again.. unless I walk in with one of you again
Josh says it's sad to see people when they go in that "zone" and they hide away in the have not room.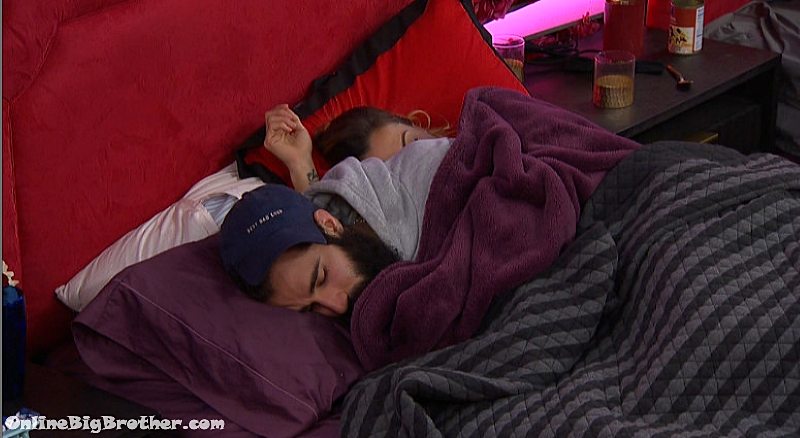 4:10pm everyone back to sleep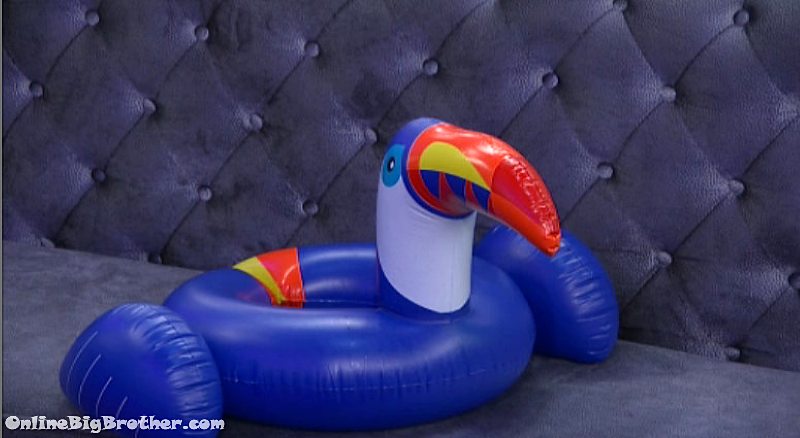 Kinda wish someone would pop this thing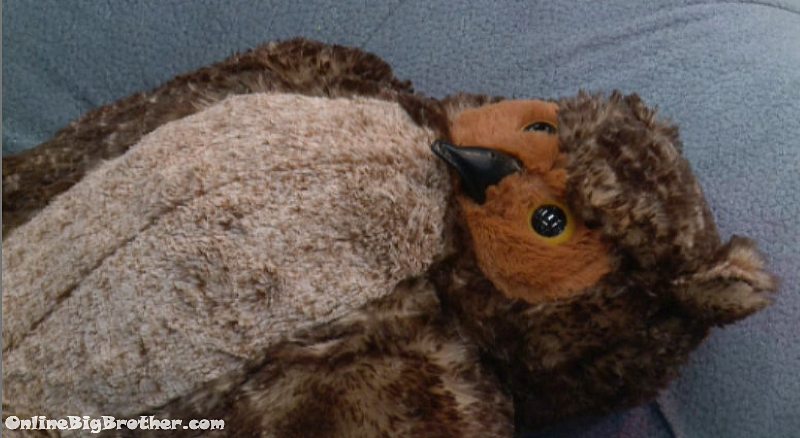 I'm cool with this guy though..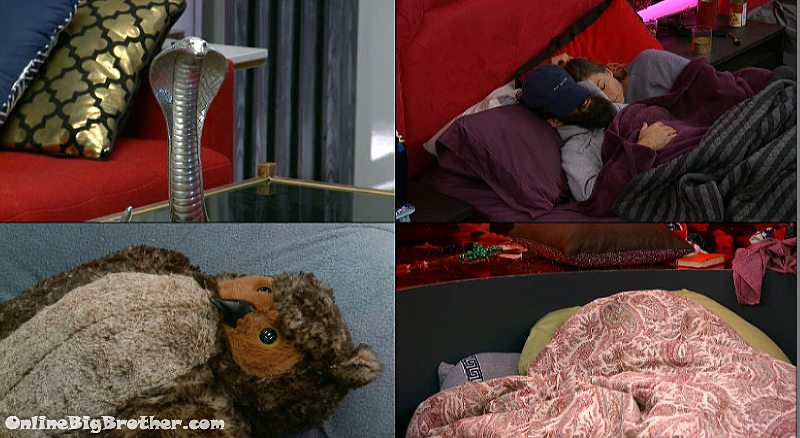 4:36pm Up to the minute updates here at OBB 😉
I'm doing the Killshow tonight at 6 if you have any questions.. .
Shout out to our bud @REALKillerk at the Killshow. Thanks for having us this season!
Everyone check it out.. https://t.co/xb7QyS2Rwh

— OnlineBigBrother.com (@bigbspoilers) September 15, 2017
If you plan on buying anything from Amazon. Use this link Amazon home
Doesn't cost you anything and we get a small cut.
Links to the ranking system
Rank your house guests here
For those of you that like Statistics here are some expanded reports.