POV Holder:
?
Next POV
?
POV Used
?
POV Ceremony
April 7
HOH Winner:
Heather
Next HOH:
Apr 10
Original Nominations:
?
Current Nominations:
?
Have Nots
Sarah (didn't use slop pass), Kenny, Rachelle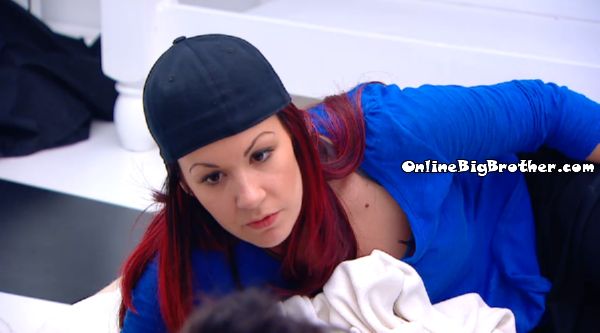 9:36pm Sarah and Sabrina
Sarah says she swear to god it's Sabrina and her to the end. Sarah says Kenny is not making it way he's not going out of his way to be friends.
Sarah – "It's not me and kenny to the end it's us to the end"
Sarah still think keeping Kenny is the best option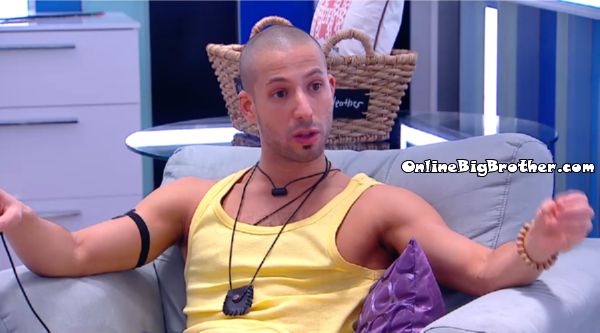 9:44pm Adel Neda Jon
They talk about Kenny being the target this week and if POV is played and kenny is saved Sabrina will go up and Allison will go home. Neda – Worst case scenario is Allison goes home"
Adel leaves..
Neda isn't sure about Arlie right now. They agree they have to take out Adel sooner than later because he can't keep anything quiet. NEda wants at least one of the gremlins gone before they start planning to get Adel out.
Neda – "Why is he not shutting up…"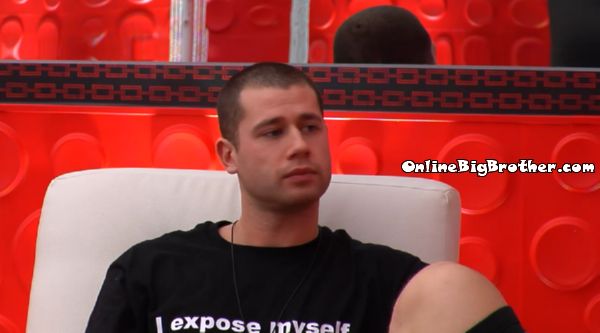 10:25pm Arlie and Jon
Arlie wants Rachelle gone before Allison because Rachelle going will crush Sabrina.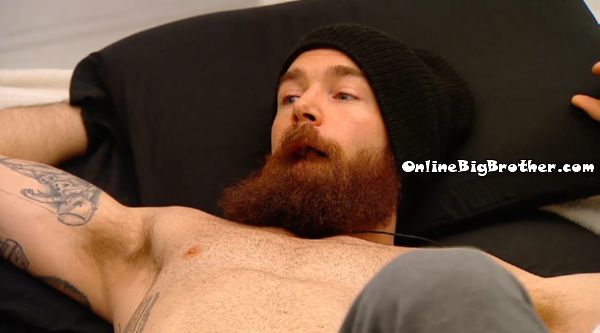 9:58pm Kenny, sarah and Sabrina.
Sabrina telling them she is in the worst position. Kenny corrects her says he is.
Kenny tells Sabrina Andrew was coming pretty hard after her that last two days.
Sarah says Allison is the person Sabrina needs to take out she was the one bullying people into keeping Andrew. Sarah says Allison was the one that sealed Andrew's fate.
Sabrina says she hates Jon's face wants to punch him in the face.
Jenny says JOn is disgusting all he does is grab his crotch all day long
Kenny – "Neda is disgusting to"
Kenny – 'Next week Jon and Neda up on the f** block.. we have to go balls to the walls"
Kenny says outside of this game he will "Sock Jon in the face" but inside the house it's all a game.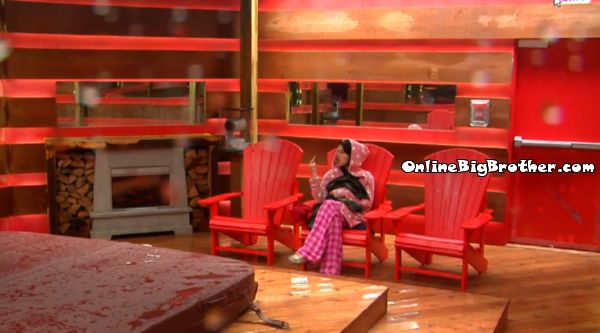 10:25pm Heather and Rachelle
Heather tells Rachelle is going up (but not really)
10:25pm Arlie and Jon
Arlie wants Rachelle gone before Allison because Rachelle going will crush Sabrina.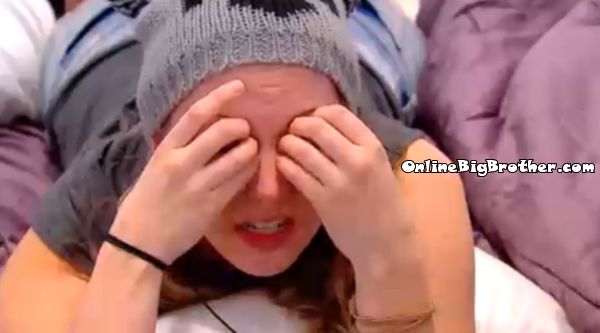 10:33pm HOH Heather and Allison
heather says Rachelle's punishment is that she will spend tonight thinking she is going up tomorrow. Heather says Allison is her friend and she really genuinely likes her..
Heather says Rachelle and Heather are not very nice friends. They were "Friends" with her earlier in the game and they turned on her.
Allison – "I'm telling you right now Kenny will stay"
Heather says if she wins POV she i'll take Allison off the block. Heather – "Kenny is my target not you"
Allison – "I'm upset because you said to my face that you weren't going to put me up and I take that seriously"
Allison says she's going home she is certain, "I know this for a fact"
Heather says if Kenny wins POV she will put another strong player up against her to make sure Allison is safe.
Allison wants Sarah and Kenny up on the block or at the very least Rachelle and Kenny.
Allison wants to know what is going on with Sabrina. heather says Sabrina isn't a threat. Allison – "use her as a pawn"
Heather won't use her as a pawn because she's not putting up with her bulklsh1t.
Allison counts the votes and says Heather still needs one more person to take out Kenny. Heather tells her she will put up Sabrina against Allison if Kenny is taken off the block.,
Heather tells Allison that Andrew made Allison out to be a very big competitor..
Heather invites her to come and spend the night in the HOH and do their nails.. they can fall asleep together.
Allison says no thanks she leaves..
10:40pm Rachelle tells Sabrina heather is putting her up.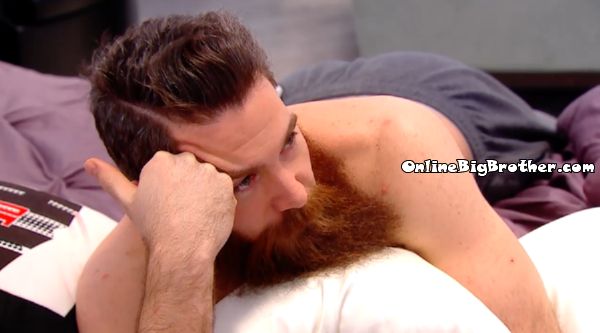 11:00pm Kenny And Heather
Heather says it's either Rachelle or Allison going up She really likes Kenny a lot as a person.
Heather – "I have to put you on the block tomorrow" Heather says Kenny is the strongest player in the game and she's just a "Little girl".
Heather tells him there is still the POV for him to win "I have to do whats best for my game"
Kenny says she's siding with people that are liars. Heather says today people were throwing Kenny's and Sarah's names out as targets.
Heather says Sabrina and Rachelle said it
Kenny is surprised by Sabrina.
Heather – Sabrina threw out your name not Sarah's
Kenny appreciates Heather telling him. He kinda expected it all day. Kenny please don't go on recommendations with people that will throw you under the bus first chance they get. Kenny says the numbers are not on the other side, He thinks his side will win the POV.
[polldaddy poll=7935497]