4:55am Corey and Nicole say goodnight..
(Corey does not look comfortable at all.. OMG)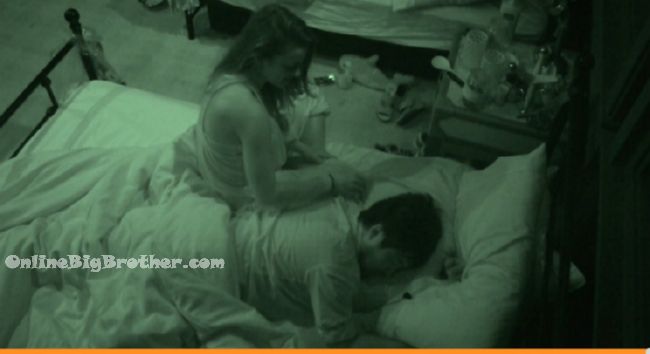 4:57am James and Natalie
Natalie – I know how to fish
James – we'll see if you can catch a catfish
I can catch a cat fish.. these cameras are catching up on us .. plotting and scheming..
plotting an scheming.. I can't go to sleep.. can you rub my hair till i go to sleep
Natalie – Jameszzzzz for you I'll do anything
James – HUH?
Natalie – Jameszzzzz for you I'll do anything
James – or do you want me to go over there
Natalie – doesn't matter I can go over there .. becuase I know if you come over here.. even though I'm going on the block tomorrow"
James – you're not going on the block
Natalie rubbing his hair.. "How did you meet Courtney.. "
James – she was my highschool sweetheart..
Natalie asks what she looked like what nationality was she.
James- she was American
James explains what she looked like blonde hair blue eyes.
Natalie mentions she knew that was james' type.
James – you're super cute you know that
Natalie – heheeh noo…
5:10am James, Michelle, Da'Vonne and Paulie
Da'Vonne about Tiffany – She's f***G looney tune crazy
James – just like her sister
Da'Vonne – she's with frank
James – ahhh sh1t
Michelle confirms Frank thinks he has her.
James – Frank and Tiffany going to f** some sh1t up
Paulie – it's the only play she's got it's the only play he's got
Paulie says he's sending Tiffany home this week
Michelle wants them all to shun Tiffany.
Da'Vonne leaves..
Michelle says Frank saw Tiffany come out of the diary room crying and he ran to her and told her all the nasty things they have been saying about her.
Paulie – She [Tiffany] has to win to stay.. and i'll tell Frank if you win the veto and pull her off you're in trouble.. you are not safe in this house .. I'm your last fu***g hope of staying in here at least while she's in here ..
Paulie – I don't give a sh1t… he can't f*** beat me the only think he can beat me in is the roadkill
Paulie – I'm going to say hey Frank look man if you want to take a shot we're still in teams next week.. as of right now if we're not good luck to you you'll have to beat me in the veto if you want to send me home and at this point in time you put me up next to anybody you think.. if there's still roadkill i'll still find a way to put anybody up and they will go home rather than the two people you want to go home.
(Hilarious)
Paulie – I'll be like then when you can't compete I'm going to come after you and your little girl Like he thinks people are afraid of him maybe they are but I am not
Paulie says he can beat Frank in physical, Mental and Endurance competitions
Paulie says he can play this game level headed, "Every day I'll blow her (Bridgette) sh1t up.. every single day"
PAulie – Nobody likes you go home you're a minion.. go home.. starting with Tiffany she should have gone home this week.. this time everyone is voting her out unanimous
Michelle says she can't stand Vanessa and since Tiffany looks so much like her she cant stand Tiffany, "That face"
Paulei – I WON NOT FRANK… SHE'S GOING UP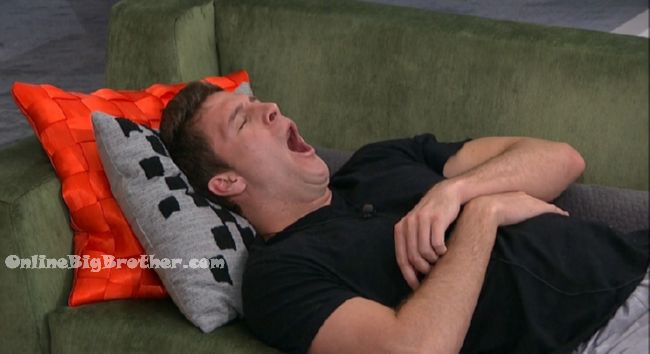 6:40am KAaaboom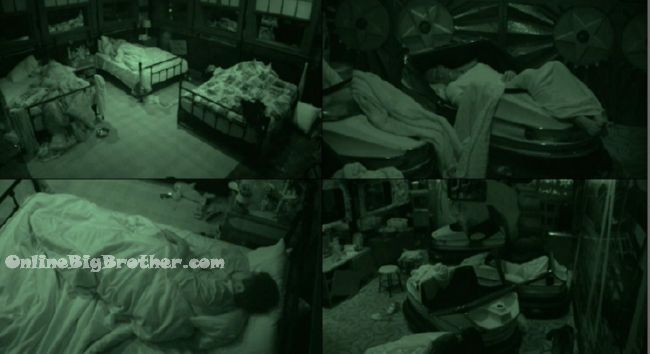 7:48am Everyone sleeping..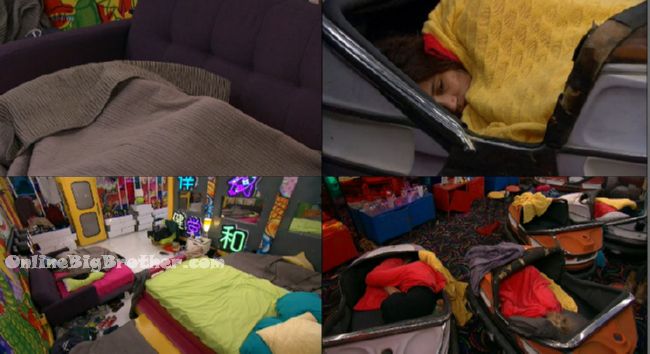 8:22pm some Houseguests start getting up.. I don't think Da'VOnne slept.

Share it YO!
Tweet