POV Holder:
Corey
POV Competition
July 16th
POV Used
YES
POV Ceremony
July 18th
HOH
Paulie
Next HOH
July 21st
Roadkill Competition Winner:
Tiffany
Original Nominations:
Tiffany, Natalie, Corey
After POV Nominations:
Tiffany, Natalie, Da'Vonne
Have Nots
James and Natalie
CBS All Access: Live feeds are only $5.99 per month – Try it FREE for 1 WEEK!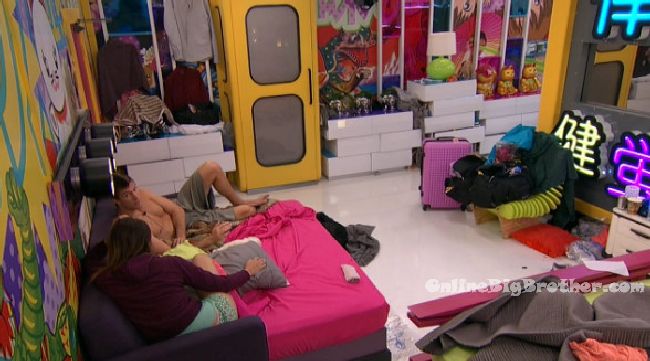 5:10pm Corey and Tiffany are talking in the bedroom – Corey tells Tiffany that he will go to Paulie at some point and tell him that he and Nicole are going to vote out Day… and when it comes down to it who's team are you on? Me Frank, Nicole and Bridgette. Or do you want to go over there with Michelle, Z… they're not going to win anything. Tiffany sais I will keep everyone safe that voted for me obviously. Corey tells Tiffany to tell Paulie that you HOH is his HOH and then you won't put him or Z up. My targets are your targets, who do you want me to put up. Corey says I don't want to win HOH if I don't have to but if Day stays then I'll have to try just to put her up.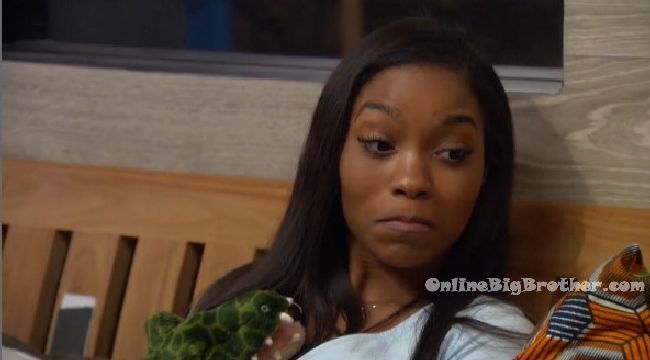 Safari – Nicole, Z and Big Meech are talking about James & Natalie. Nicole says James is in love. She's beautiful though, so why wouldn't he be. Z says Nat said I hope things work out. She laughs. She's America's sweetheart. Michelle says sweetheart.. she has a potty mouth.. so I do I though.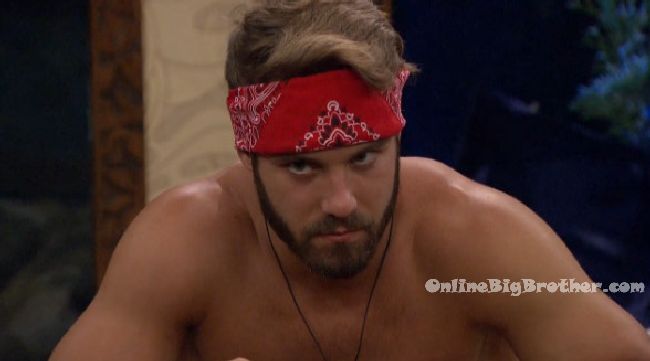 See what they can't show you on TV – CBS All Access: 1 WEEK FREE Trial!

5:20pm – 6:35pm HOH room – Corey and Paulie are talking. Paulie says James confirmed that yesterday. (DaVonne is going after the couples) Corey says if its 4 – 4 .. Me, Nicole, Frank & Bridgette vote her (DaVonne) out. Then its going to be Michelle, Paul, Z and James… its going to be like who's team do you want to be on? James is going to be like I want to be over here (voting out Day) on this team. And so will Z. I talked to Tiffany and she said whoever ya'll want out next week is fine with me. If you keep me in because they screwed me over, I will do whatever you want. I swear to god I won't go after any of you guys. She wants the girls out. Paulie says yeah but she lies. Paulie says we'll talk more. Frank joins them after his shower. He says she (Tiff) is not her sister (Vanessa). Paulie says my biggest thing with Tiff and maybe Bridgette is what if they decide to take a shot during the double eviction. Frank says they're not going to go after us. Paulie says its different because I put her (Tiff) up. Frank says I put her up last week and now look at us. She'll be the same way with you. We don't have anyone to rope in DaVonne. Bridgette and I can rope in Tiff. Frank says plus I think her (DaVonne) in jury is a bad idea. If she's in jury and we're up against a girl in the end she'll campaign to give to her. Paulie says both will go after a guy. Frank says Day is walking around with her nose up in the air thinking she is the sh*t. Day is dangerous already. Tiffany is not. Day is influential in the house, Tiff is not. Day has the ears of people in the house, Tiffany does not. Corey asks is the fatal five thing real? Nicole claims she doesn't know anything about it. Frank says apparently she wasn't in the room when it was first made. Corey says it sketches me out that she says she knows nothing about it. Frank says Day is dangerous. Frank says Day, Z, and Michelle ..they're f*cking close. They're a three legged stool, you knock one leg out and its a two legged stool that falls over. Nicole, Paul, Day, and Z join them and they talk about movies.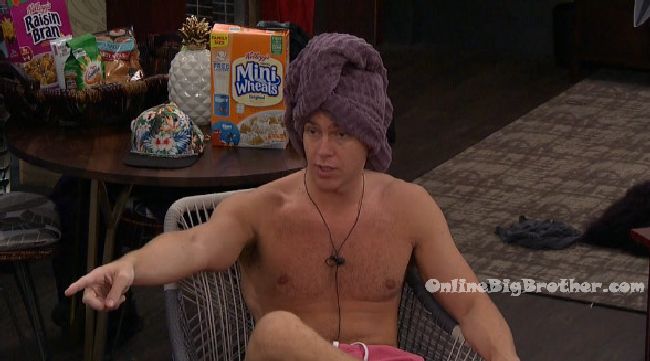 7:05pm In the kitchen – Frank & Corey. Frank tells Corey you know we've got the votes. Lets just do it. (Vote out Day) She's more dangerous.
7:35pm The house is pretty quiet right with a bunch of the house guests sleeping.

7:45pm Frank and BIG Meech talking in the living room. Frank and Michelle are talking. Frank says I honestly think it could be we send someone home and we have a pre-jury buy back situation. Michelle says that's what I was thinking. That would suck. I want Jozea to come back. He would be funny. Can you imagine Jozea 2.0. After being blindsided as the first evicted. Frank says I would honestly prefer Bronte come back. She's quiet, she's not going to disrupt anything and we send her right back out. Frank says Jozea is too loud and annoying. He's going to be pissed at everyone for lying to him. Michelle says exactly. Frank says who ever comes back is being sent home, that's why I would rather it be someone quiet. There will be a buy back at some point. Michelle says it might be a jury buy back. Frank says it might be both. I would rather a pre-jury buy back and a reset.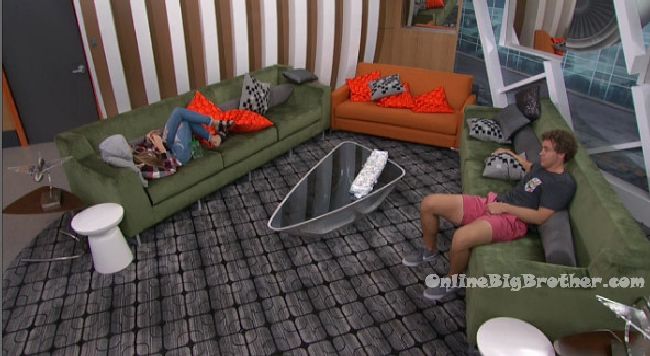 @bigbspoilers #bb18 pic.twitter.com/qeKHGq26N2

— Dawg (@DawgsBigBrother) July 21, 2016

[polldaddy poll=9473607]
[polldaddy poll=9471428]