POV Holder:
Paul
POV Competition
June, 24th
POV Used
?
POV Ceremony
June, 26th
HOH
Nicole
Next HOH
June, 30
Roadkill Competition Winner:
Frank
Original Nominations:
Paulie, Jozea, and Paul
After POV Nominations:
? and ?
Have Nots
?
Watch the 1st WEEK of the live feeds for FREE:

Big Brother 18 Alliances Help Guide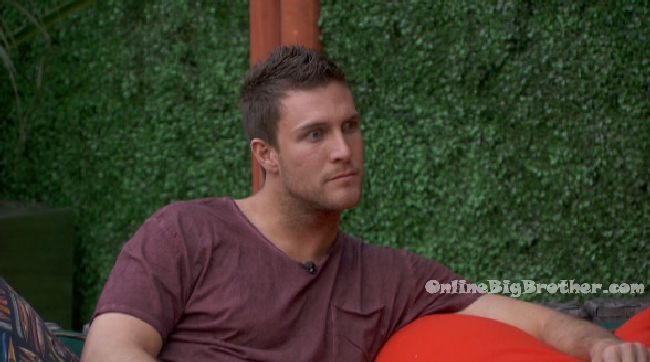 7:45pm Cam 1-2 Backyard – Corey says they're freaking out about Tiffany, what's the deal with that?! Frank says and she's a nice girl. Corey nods. Corey says I was talking to Jozea earlier and he was saying last season was boring … at least this season the entertaining people will go a long way. Frank laughs.

7:55pm
Tiffany and DaVonne are in the Safari room. DaVonne says that she thinks he likes him. When it gets to the point, I hope she's okay when we have to vote him out. I know he likes her. Tiffany says that I've been sleeping with James ….but I would rather sleep with you than him because some times he farts. Is there anyone that you kind of trust less in our eight>? DaVonne says maybe Corey… I don't have relationship with him. He hasn't done anything. We don't talk like that. We crack jokes but that's it. Michelle joins them. Michelle says she's worried about Paulie. Tiffany says oh no he's more on our side than them. Zakiyah and I talked to him for like an hour and he can't stand Vic and Paul.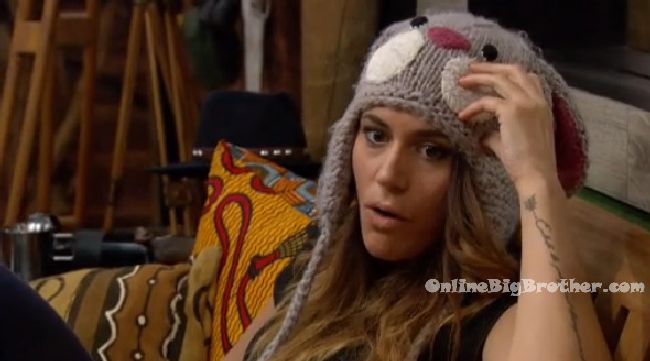 8:15pm
Natalie comes out into the backyard and puts glitter on Corey. Natalie walks off a bit and Corey tells Frank I just feel off about little girls. Add 6 inches to her and yeah! Natalie comes back and says sorry about the glitter. Corey says its okay … you've got a great a$$! You too Bridgette. Frank says my old lady is really short too. She's 5′ ….shes a good girls so it worked out. I was always like Darwin … survival of the fittest .. like I want a tall one so that at least my kids have a chance. Paulie says I always feel like I'm going to break something. Frank says somebody please take his (Jozea) hat and hide it before the show. Nicole says he doesn't think he's going anywhere. Frank says I'm going to enjoy it … serve it like a fine wine. I hope Julie doesn't even talk to him. Nicole says he's going to come back. Frank says he can't win a competition. Corey says you know what he said .. once you find out who I am you will want to know me. Frank says I do know who you are and I don't want to know you. In fact I want to erase the last week from my mind. Frank says if he is at wrap party I want to photo bomb every photo he's in. Corey says I think Nicole should be like who's the antique now! Frank says I wish I could trip him on the way out. Frank tells Paulie to act worried … we want him to feel comfortable so that his reaction is that much better. Make up this sob story about you just wanted your brother to be proud of you. Frank laughs.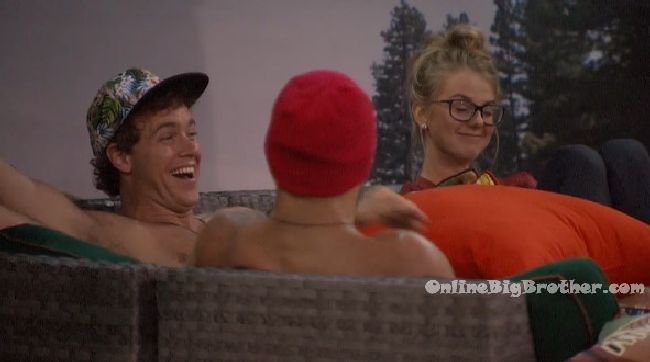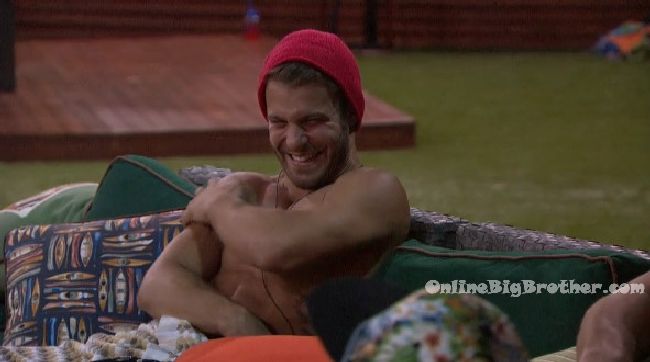 8:55pm – 9:25pm The house guests got 6 beer and some wine. Frank suggests half of the house skip drinking tonight so that those that do drink can drink more. Then switch next time they get alcohol. Zak takes a bottle of wine. The guys start complaining that she took a bottle for her self. Zak brings it back and says she doesn't want if they're going to whine about it. Nicole says it wasn't just for her, it was for four girls. Paul shot guns 2 beer and 4 glasses wine and then says he's drunk. "I'm drunk .. I'm going to barf" "Frank I swear to god I'll kiss your lips so hard!"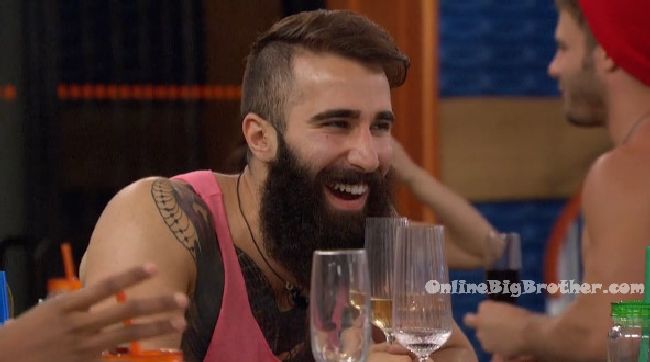 Paul dresses up as Patty.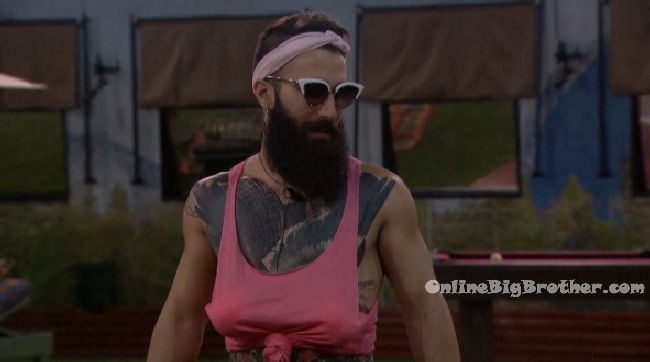 Dirty Dancing BB Style @bigbspoilers #bb18 pic.twitter.com/ZqE7YIlNPn

— Dawg (@DawgsBigBrother) June 26, 2016

See what they can't show you on tv – Big Brother 18 Live Feeds
Victor hides a beer in the bathroom and then he and Corey drink it.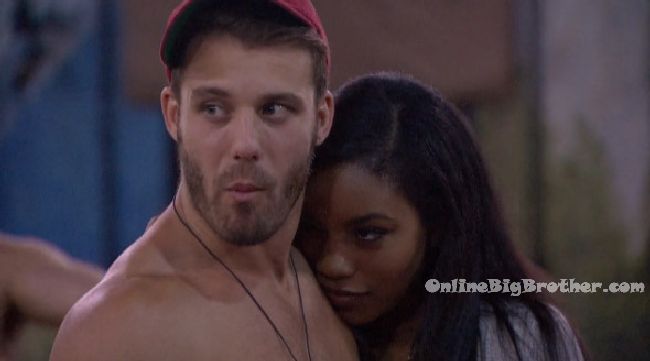 10:15pm
Frank tells Paul he is really glad he isn't sleeping in between them any more. Paul says I'm going to sleep right between your legs. Franks says I think you should sleep in the HOH bathtub.
Zakiyah straightens Victor's hair. Paul tells him he looks like the bearded lady from the circus.