POV Holder:
Jon
Next POV
April 12th
POV Used
Yes
POV Ceremony
April 14th
HOH Winner:
Jon
Next HOH:
April 17th
Original Nominations:
Sabrina & Rachelle
Current Nominations:
ADEL & Arlie
Have Nots
Neda, Arlie, Rachelle and Heather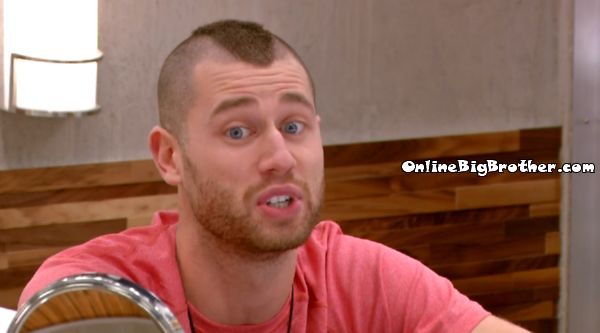 6:40pm Bathroom Arlie, Adel
Jon walks in on Adela and Arlie talking about the season. Jon asks them what's up. Arlie replies that they are both plotting to stay in the game and get Jon out. Jon Laughs "Really"
Arlie – "No.. but I like the idea"
Adel leaves.
Arlie says to Jon he's in a very 'PRetty" position right now but that will all change in a week. He doesn't believe the deals JOn has will not stand once people start "Tasting" the money.
Arlie adds there is always competitions that favour guys and competitions that favour girls. He doesn't see Jon winning the next batch of competitions
Jon – "So you are saying i'm 1 hundo f***"
Arlie "96% f***ed"
Jon Laughs
Arlie says once he goes home Jon is the big target and everyone in the house is going to start looking to make a BIG MOVE.
Jon – "I don't think I will ever be put on the block first"
Jon says this move to take out Arlie could f** him. Arlie points out that he had solid plans with people and look what happened to those plans.
Arlie says he was honestly planning to take Jon out when they get to 5, "I was so down to get to final 5"
Jon wants to sit down and Arlie tell him how to play the game after he goes. Arlie says the only advice this late in the game is to win competitions.
Arlie – "you took the swing a little early.. I could be wrong you could have better stuff than I could imagine. Maybe Sabrina is your cousin.. there's something I am missing that is making you confident… If I wasn't missing something you might be in a sticky situation. I was very confident earlier this week"
Jon says the house would be idiots to keep him in the house.
Jon – "If you do end up staying it would be epic.. we would BLOW IT UP"
Arlie – "If I stayed our epic battle against each other"
Jon – "It would be nuts"
Arlie asks him if he believes people are not going to try and take him out. Jon's not sure, he thinks once he doesn't control the Veto he's going to be taken out.
Arlie says Jon will make it to final 5 with the crew he's with but after that they will go after him. Arlie thinks this week there is 1 or 2 people that would not come after him but the rest of the house would.
Jon says to prevent being backdoored, "I kinda hope I do get put on the block this week"
Arlie starts to tell him all about Big Brother Season 8 and Dr Will.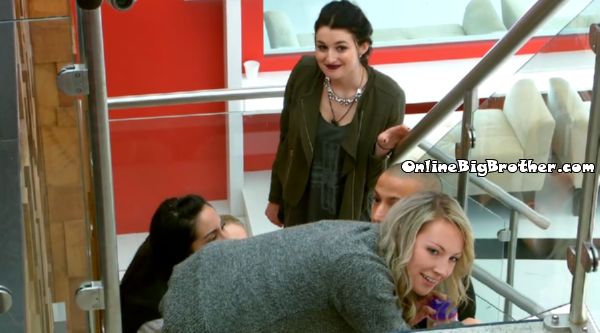 while is conversation is happening Rachelle, Neda, Allison And Adel were listening from the stairs.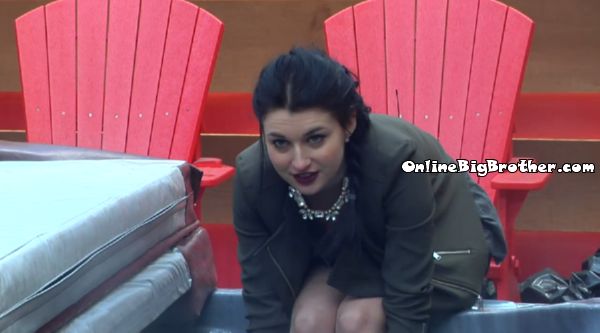 7:05pm Hot Tub Gremlins
Sabrina – "I'm so over Arlie trying ot make a moment in history"
Rachelle – "Me to"
rachelle says Arlie was telling Jon if he stays he would work with Jon and win back to back competitions.
Sabrain – "HE WAS SAYING THAT.. What a piece of sh1t.. Goodbye"
Rachelle "Neda will put up Adel and Heather"
Jon Joins them.
Sabrina asks him what Arlie said.
Jon – "He said he based his game on Will"
Jon says Arlie told him if he doesn't stay in the game there will be a girls alliance and they will take out Jon. Jon adds that Arlie proposed they could join up and win back to back competitions.
Sabrina -"He's gotta go far away"
Jon – That shows me how desperate he was
Sabrina – "Doesn't matter I'm not going to vote to keep him.. he's done too much today.. there is no convincing me.. my mind is made up"
Jon says yesterday Arlie thought he was going to stay, "Did you tell him you were going to keep him".
Sabrina denies it says they were just listening to him.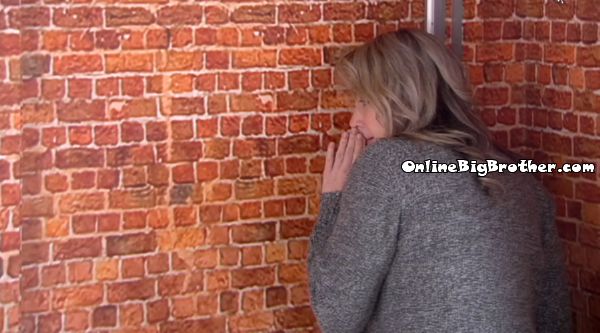 (Allison listens in on the hot tub conversation)
Sabrina says Arlie stole all their thunder this season. Jon Agree they all think that Arlie is centre of the show and none of them are being noticed. Allison joins them. Sabrina says now that Arlie is going they are going to have way more Camera time.
Heather and NEda join them. It's too cold and Heather leaves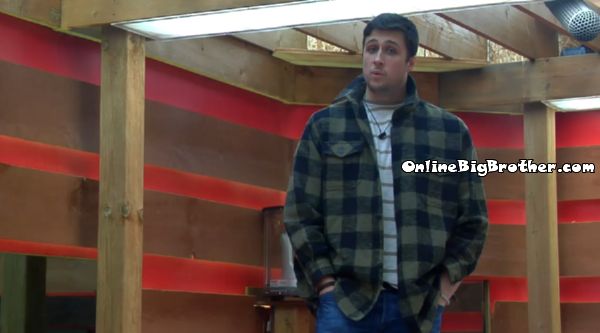 Sabrina says she was really back and forth with keeping Arlie because she thought it would have been a really cool game move.
Jon keeps saying that Arlie wants to work with him if he stays. Neda agrees to all Jon's points.
They agree Arlie's timing was off if he had waited a day before he started his campaigning he would have probably stayed. Sabrina says she doesn't want them to screw her over that is the one thing she's worried about. Sabrina mentions that Big Brother might save Arlie and he knows it that is why he's acting the way he is.
Sabrina – 'Jon look at my eyes we are not keeping him"
Jon says if Big Brother saves Arlie he would call Bullsh1t "I would be livid"
Rachelle says if they save Arlie it's being done to keep the ratings, "We can keep the ratings without him"
Arlie joins them and they start talking about jury and how many weeks are left.
[polldaddy poll=7968822]
[polldaddy poll=7964297]