POV Holder:
Frankie
Next POV
Sept 6th
POV Used
No
POV Ceremony
Sept 7th
HOH Winner
Frankie
Next HOH
Sept 10th
Nominations:
Cody and Victoria
7:03pm Cody gets up folds laundry
Production asks him to fold the outside awnings.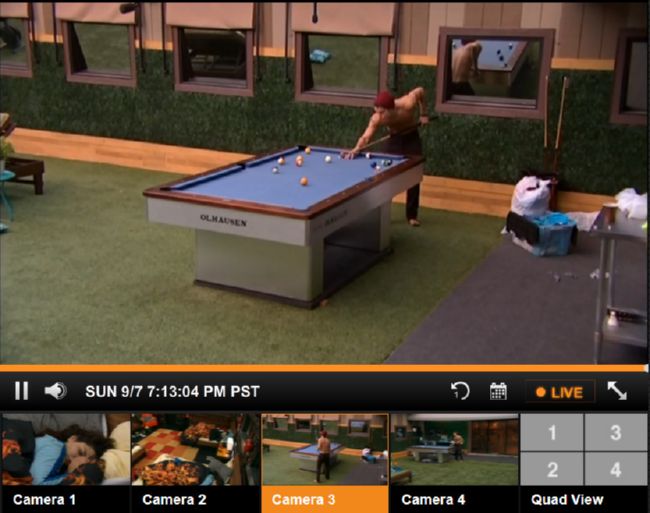 7:12pm He starts playing pool by himself.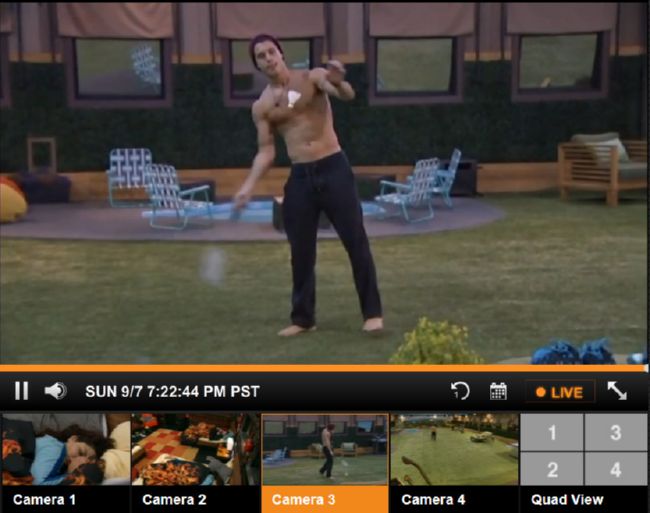 7:21pm Cody playing badminton by himself..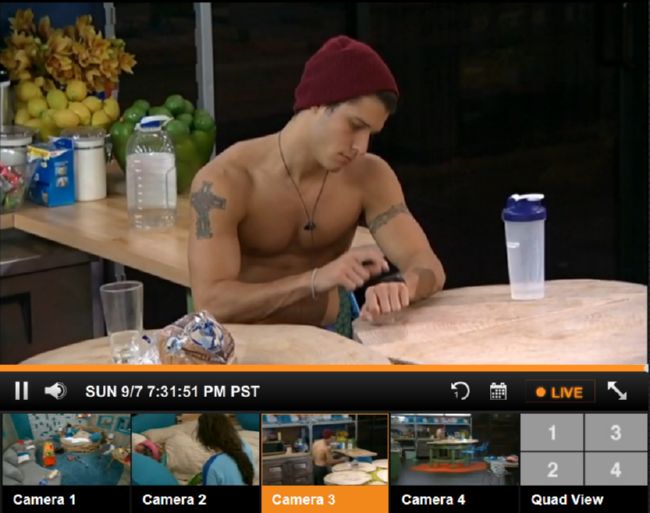 7:1pm Cody Chilling in the kitchen by himself.
7:39pm Cody on the hammock by himself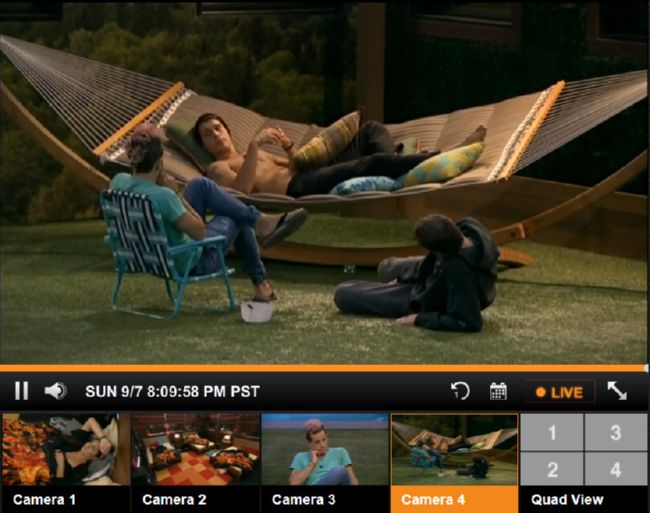 7:43pm Hammock Cody and Frankie
Talking about how stressful things have been and they have trouble working out.
Frankie says there's two more major competitions left in the summer and he can't play in one of them. He's still super happy he won it.
Cody – This button thing is making me nervous..
Cody wishes they would have waited one day to see if they were given any hints.
Frankie – We accelerated something..
(Frankie is slurping chomping on his food sounds disgusting.. )
They agree they had to press the button.
Cody – did you ever think you were going to win so many Comps.
Frankie – no
Frankie says he meditates before the competitions to make himself calm
Derrick comes into the back yard.
Frankie – OHH D-NUTS
Frankie says he's going back to go to bed he knows something is coming up and he wants to be fresh for it.
They start speculating what is going on with the schedule, they had the Veto Ceremony a day early. They are convinced something is going on, The Diary room sessions have been different. Wild theories are being considered Frankie is sure Wednesday is a Live show.
They are certain if they hadn't pushed the button by this time production would have been really trying to persuade them. Derrick thinks there would be stacks of cash on the button.
Frankie – Caleb please go to the button room
Derrick says if they kept Victoria at this point they would look like a$$holes. She hasn't won much and doesn't deserve to be there compared to Cody.
Cody mentions how he wasn't close with Caleb until halfway through the game. The only person Caleb was close with was Frankie.
Frankie – Because of Amber.. all he cared about was Amber.
Cody mentions when Amber was on the block she told him and Caleb if she goes home her dad would be pissed, Cody "I was like What … what does that mean"
Frankie wonders if past house guests have been physically attacked outside because of the game.
The are all concerned about going out to meet Julie because of the Christine's booing. Cody stresses how concerned he is. Caleb joins them.
Victoria joins them. Chit chat