Power of Veto
Veto players: Kato, Dina, Tamar, Joey, Natalie, Tom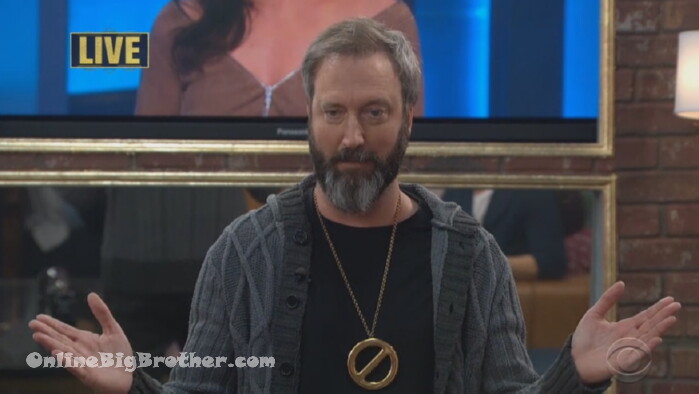 Power of Veto Winner: Tom
Tom uses the Power of veto on Dina.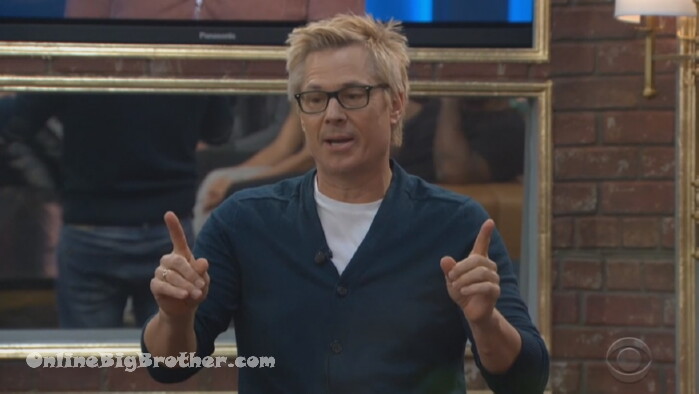 Kato nominates Ryan.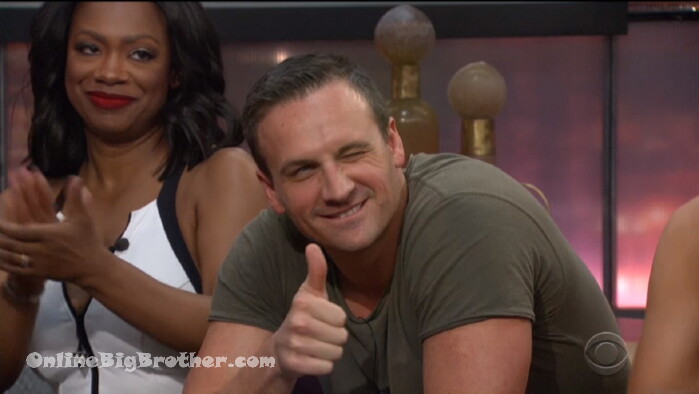 Tamar and Ryan are the two nominations.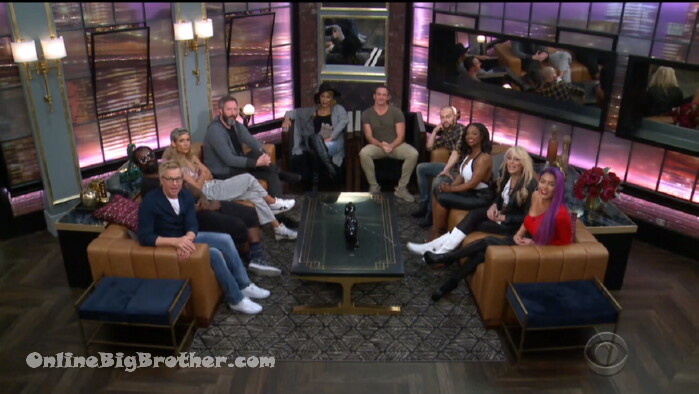 Votes for eviction
Joey Votes to Evict: Tamar
Tom Votes to Evict: Ryan
LOLO Votes to Evict: Ryan
Dina Votes to Evict: Ryan
Kandi Votes to Evict: Ryan
Ricky Votes to Evict: Ryan
Natalie Votes to Evict: Ryan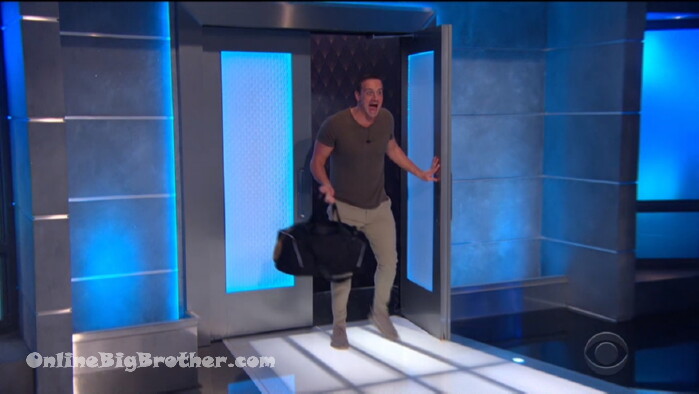 By A vote of 6-1 Ryan is evicted from the Big Brother House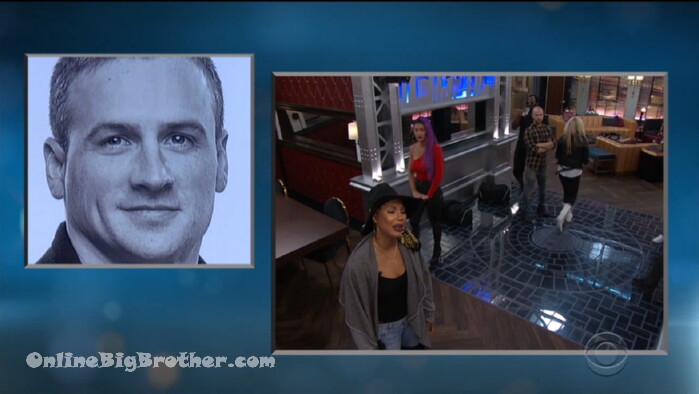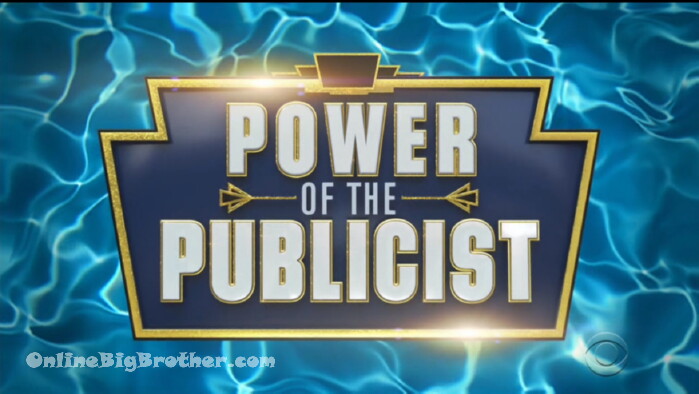 NEW TWIST.. America's Vote Power of the Publicist
The ability to give one houseguest the power of the publicist..
This power allows a houseguest to remove him or herself from the block at one of the next two nomination ceremony or Veto Meetings. Keeping them safe at the next eviction. This power can only be used once and expires after the live veto meeting February 4th.
Here is the CBS link for more information. https://www.cbs.com/publicist/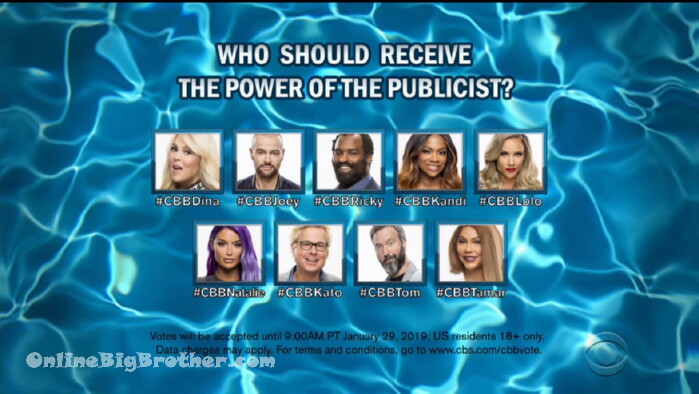 Wednesday's show will reveal the results. Head to Twitter to cast your vote by tweeting the hashtag of the celebrity houseguest you want to receive the power of the publicist.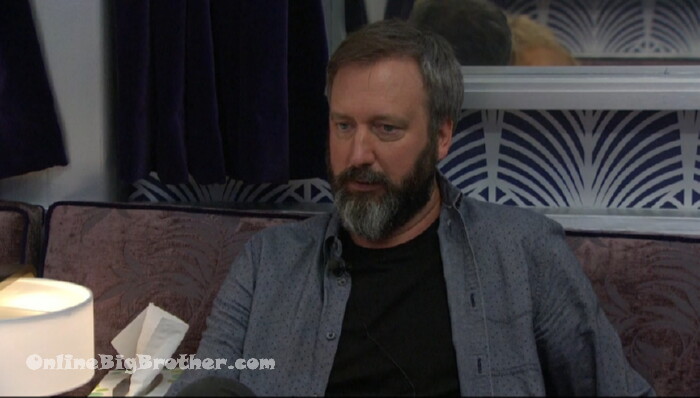 6:06pm Feeds begin.. Tom and LOLO are in the lounge.
Tom – Ryan took it fine he was laughing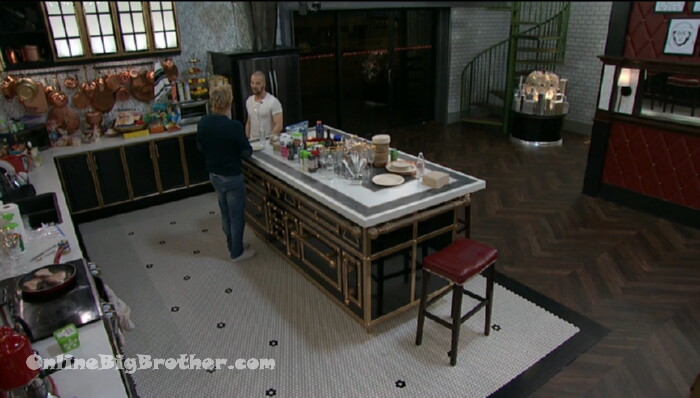 6:16pm JOey and Dina in the bedroom.
JOey – I have to wait till f*ing Friday.. I can't believe it's Friday..
Dina – That's a long week
Joey – it's not worth anything unless you get first or second.
Joey walks into the kitchen to talk to Kato.
Joey – I don't like this sh1t Kato.. I don't like it. I like head to head competition I don't like this whole .. I don't like it..
Joey – I just don't like it.. I genuinely don't like it. I'm not a reality person .. I don't feed off that.. I need characters to play.
Joey – it is what it is I guess.. I just don't like it
Joey – I agree I have to play the game but..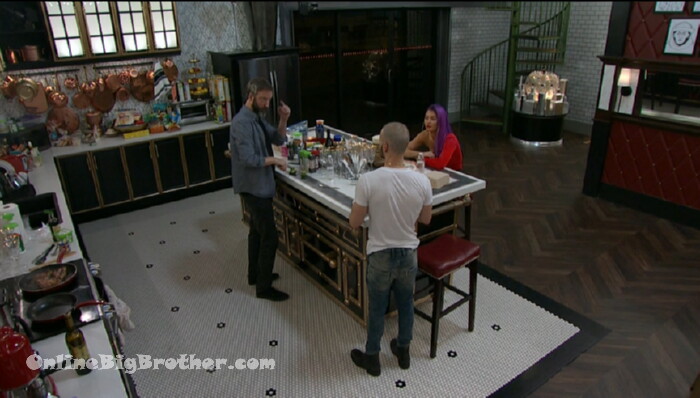 6:20pm Natalie joins Tom and Joey in the kitchen. They are cooking
Natalie – you Ok Joe
Joey – I'm good.. I am good i'm just.. Honestly looking forward to.. you know..
Tom says when Jon left he "actually teared up"
Tom says it was sad.
Joey says it wasn't sad it's just a game.
Tom says Ryan was laughing.
JOey – Ryan was excited .. he had a good game… a game's a game..
Joey – I didn't realize the next eviction was until Friday
Joey – Whatever.. look .. I got my plan when I get out I'm all excited.. do my stuff.. that's how I think of it.
Joey – I like Head to head competitions.. this whole round the back stuff.. I hate it.. I don't like it.
Joey – I know that's the game .. I didn't know the game I got caught up in the whole DO IT YEAH DO IT..
Joey – I was like alright i'll do it..
Joey continues to complain about the aspects of Big Brother he doesn't like. Which is most of it.
Joey – I hate it.. I didn't like it in School.. I didn't like it (Sneaking around talking)
Joey – I'm being straight.. I just don't like it I don't like the disingenuousness part of it.. I just don't like it so for me it's tough.. you know.. the cannibalization..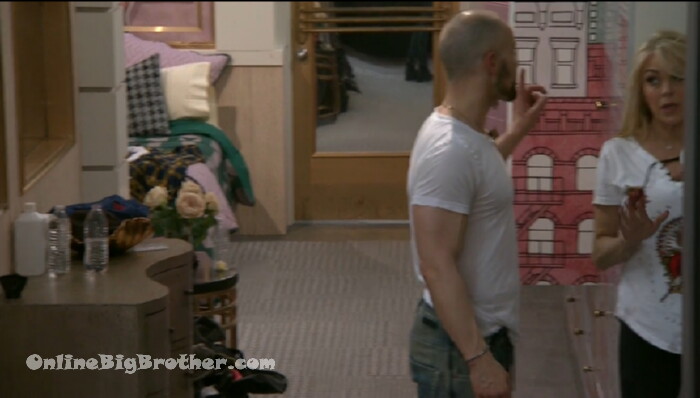 6:34pm Joey and Dina
Joey – you, me, Ta and Kandi we have 4 that's four on five.. that means we have 2 days to peel one off
Dina doesn't think Kandi will flip
Joey – I think we can get her
Dina – lets see who wins this head of household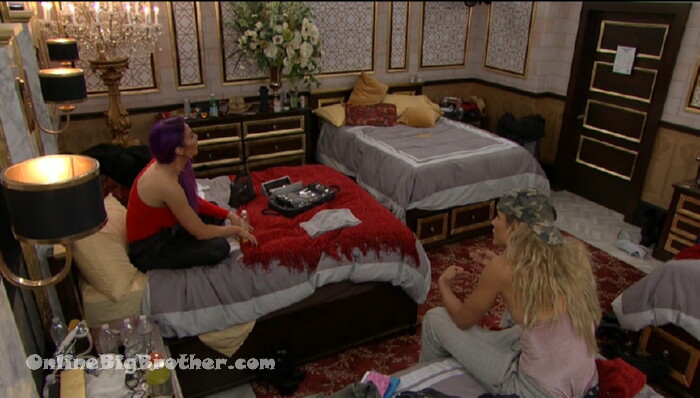 6:57pm LOLO, Ricky and Natalie
We start with Tamar leaving.
Natalie – something is up with her
LOLO – when is there not..
Natalie – if anything she should be happy as f* and trying to get back in
LOLO – shes not
Natalie – she's pissed..
LOLO – it's going to be her little digs every day
LOLO – we just got to make sure we don't get cornered..
Natalie laughs that she left LOLO alone with Tamar today.
Ricky leaves..
LOLO mentions how everyone thinks they were behind getting Ryan out not Kato.
LOLO – people need to watch out for Kato
Natalie – I know
LOLO – he snipped off two people why aren't people..
Natalie – and we won the Veto and HOH.. he's winning
LOLO – that's crazy they're not putting it together
Natalie thinks it's because they spend so much time in the gym.
LOLO – what around with our abs and muscles out.. Kato walks around and tells jokes.
LOLO – he's playing a good game..
Natalie – hell of a good game.
LOLO says that Joey is starting to work the angle that there is a girls alliance. They need to reassure Kato there isn't because it's the truth.
Natalie doesn't know what is up with this one (Tamar)
LOLO – it's going to be hard I'm not going to lie
LOLO – She's smooth man she's smooth .. and she's .. when you don't want to talk about things she presses and presses until you talk about things
Natalie – she turns it all around she literally said Dina was against us
LOLO – and then we fact checked and it was like Dina voted with us.. STOP.. just STOP
Natalie – when we're in here I asked her did you talk about our alliance to anyone she said no I wold never do that.
(Tamar told someone .. Hard to understand)
7:45pm HOH competition
10:40pm The feeds are still blocked..
11:30pm Still nothing..