| | | | |
| --- | --- | --- | --- |
| POV Holder: | Cody | POV Used | ? |
| HOH Winner | Caleb | Nominations: | Frankie and Victoria |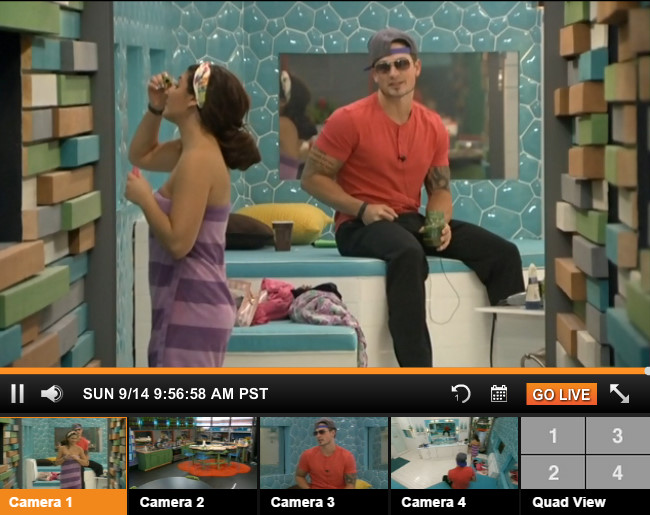 9:30am – 10:20am Big Brother wakes up the house guests. Frankie and Caleb are in the kitchen awaking up. Victoria taking a shower. The house guests are getting ready for the power of veto ceremony that will be happening today. Caleb goes into the bathroom and talks in one of his voices asking what Victoria and Cody were doing last night. I woke up and found shaving cream all over the place. Frankie says its called flirting. Caleb says Victoria were you flirting!? Cody says where I'm from that's not what I call flirting. Caleb says he's going to talk in this voice for all his interviews. Caleb says I like how I can pull off so many looks. I can look like a G and pull off a country boy look. Frankie takes a shower in the HOH room. Caleb asks why are you talking to yourself? Frankie says I'm doing my veto speech because you put my on the block a$$hole!!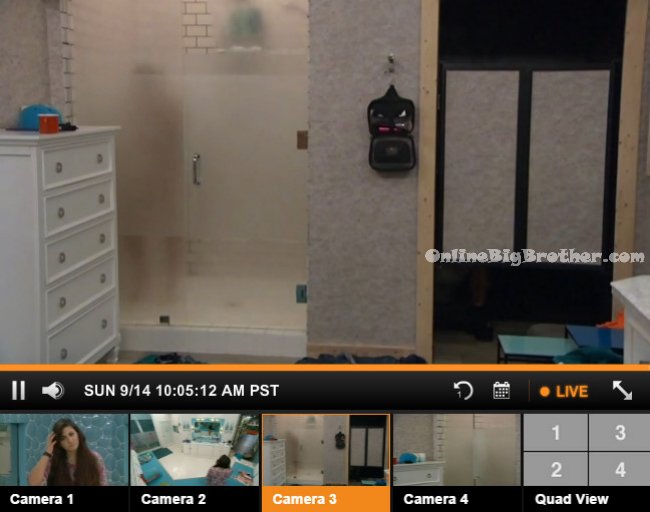 10:30am – 10:40am In the fire room – Victoria climbs on to Derrick bed and starts talking to him. He tells her to go to her bed in case someone comes in and sees them. Victoria I saw what he did with the whole Hayden thing.. he twists words and is very dramatic. He will twist his words to say or do anything. The fact that he said are you two attached again… Derrick says we just can't be seen talking alone in rooms. Just be careful. Just keep doing what you're doing. You can't fix it by saying more that will only make it worse. I don't want him to say that Victoria is starting sh*t with everyone.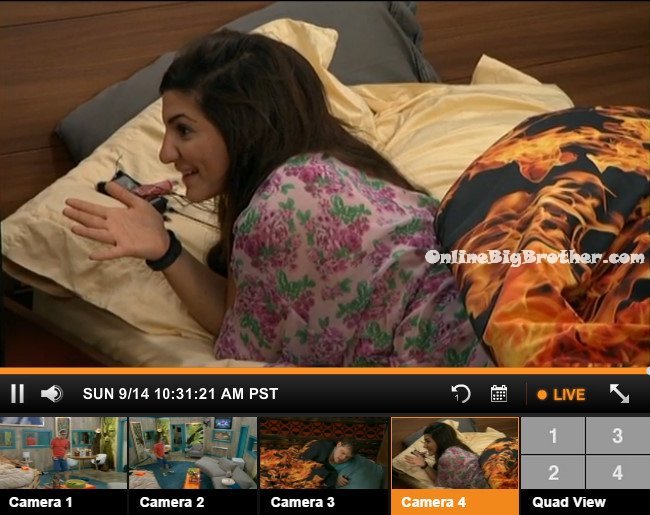 Caleb shows Frankie I have a vein the size of this in his neck. He shows him and says its bigger than the vein in my britches. Victoria asks Caleb something and then she calls him a liar. Caleb says the last person that called me that you would have to dig up. Frankie says he murdered the last person that called him lesbian.
UP in the HOH – Caleb tells Derrick that getting out Frankie guarantees us final 4 and 3. Derrick talks to Caleb about how the veto this week means everything. The HOH means nothing other than you're in the final 3. Caleb says I don't think if Cody won veto he would take Victoria and I know you wouldn't. Derrick says no not after how she's been treating me.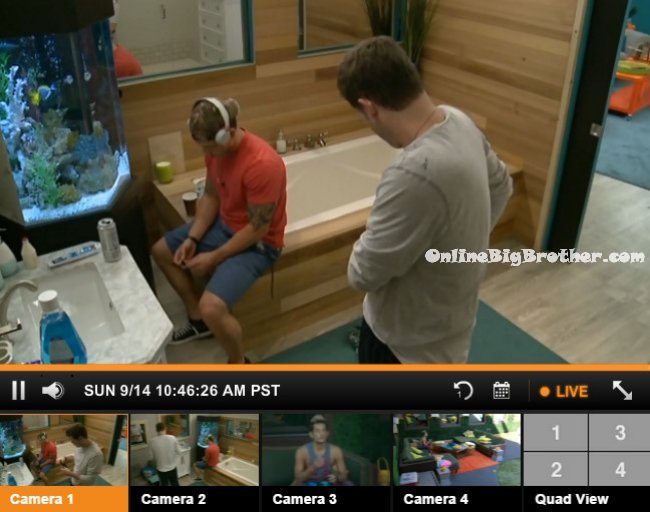 10:50am – 11am Victoria is practicing her HOH speech with Caleb in the bathroom. Frankie is out in the backyard practicing his speech. "If you use the veto on me Derrick will be the replacement nominee.. which is great because he is a really good father figure and husband .. and a general good guy ..there's that.. basically he's never been on the block before so use it on me." Crushed it!
11am Derrick is asking if he should wear a hat. Caleb tells him to wear it.. it looks good. Derrick says Frankie said not to. Caleb says dude, take advice from me. Derrick says he's gay! They have better style.
11:10am Frankie tells Victoria that he noticed Jocasta lightly wrote her name on the bathroom stall door. So that basically point to her as the one that crossed your name out.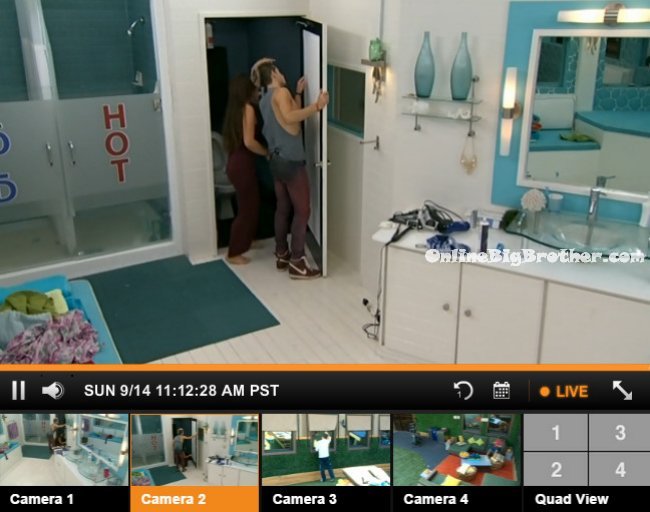 If you're enjoying the live feed updates this season, please consider donating.
Simon and I work 24/7 all season long to keep you updated on everything that happens inside the BB16 house. Any amount is greatly appreciated! Your donations go directly to paying the server and bandwidth fees required to run this site.