Quick Big Brother Spoilers
Brochella HOH (Inside the House): 
Nominees:
POV Players: 
POV Winner: 
Veto Ceremony:
Havenots: 
Lock your ranks in before midnight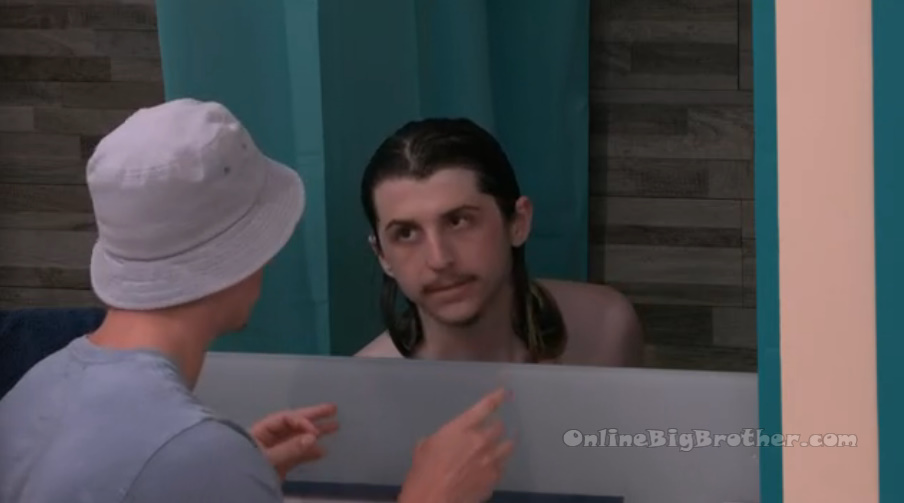 7:07pm Bathroom – Turner and Kyle.
Kyle – we never spilled the beans about the Leftovers… Joseph might have but we haven't heard anything. Kyle heads to the kitchen. Taylor – I'm glad you're still alive. Kyle – alive in the game and alive in real life.
Bedroom – Brittany and Alyssa.
Alyssa – if you have things that you have questions on just ask me because I will give you an honest answer. Brittany – I mean the majority of what I heard was from Joseph. Alyssa – Bullsh*t! And Joseph also said that he had talked to Kyle and was like oh I would vote him out or some big brother savage. He just made me feel like some persona. And he was like sorry Alyssa I kind of just thought you were the savage that was going to go against people. But I played this game like I care about you. And maybe I should strategize more now that we're at the halfway point. Like I am open to conversations but that's not who I am. So I think Joseph kind of stretched the truth on a lot of things. Brittany – yeah I think so too.. and that ultimately was the thing .. like okay we're trying to check out as much as we could and I could just sense and even the week 3 I never quite earned back Jasmine's trust. She and I talked it through and we're good. She separates personal and game and so do I but I think that was just something for me. I feel like I got somewhat closer to Monte but its just that he hadn't broken my trust and she had. So that is ultimately what it came down to. And I know Taylor feels somewhat similarly with the Girls Girls. It was just one of those things like this was closing a chapter one and now we start a chapter two. Alyssa – yeah that's how we feel about it. And seriously if you ever have any questions about the game, just please ask me and I will give you my honest answer because I am here and I am on my own. I am happy that Kyle and Turner are still here because I care about them a lot. Brittany – I do too. We just need to win HOH. Alyssa – I want to win so badly! Brittany – I know and Michael can't play. Terrance can't play. Alyssa – there's just 6 of us. It was a hard, hard twist. We have to make it to the end. We have to. Its going to be hard to win HOH. Brittany – and this would be the week to do it too. Michael joins them. Michael talks about how he Jasmine because she wasn't trustworthy.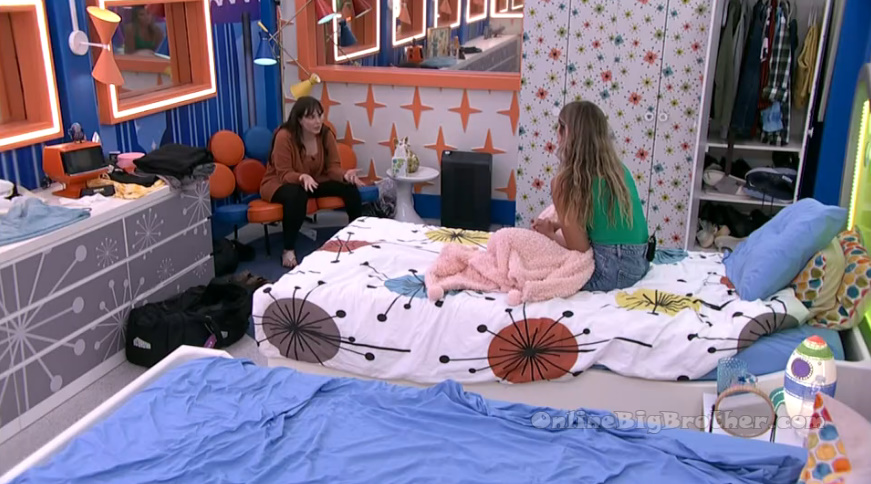 7:45pm – 8pm Kitchen – Turner and Monte
Monte – I think for now I would want to put up Terrance and Allyssa just because they're not left over members. Turner – Terrance was going gorilla warfare out there.. it was tough! It was scary! Monte laughs – it was scary. Tuner – hopefully we can HOH and then we can just talk up there. Brittany joins them. Turner – oh my god I missed you guys so much. Dude! It was crazy. I was like where are my people!?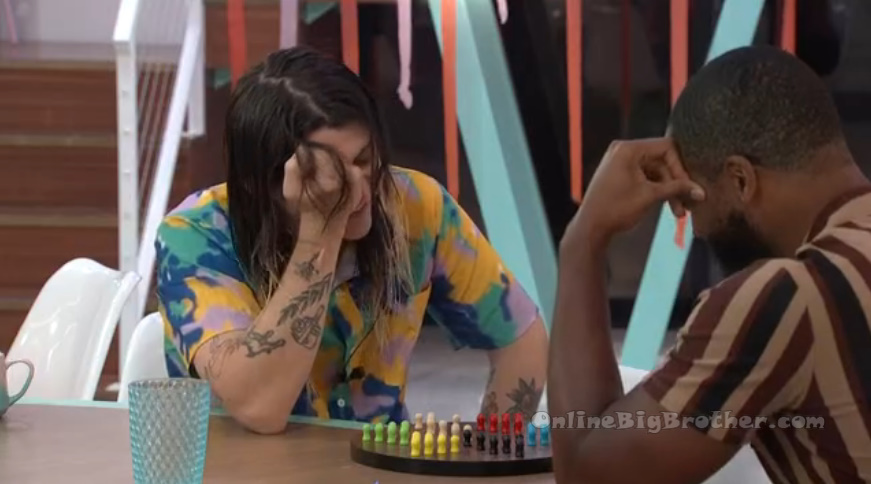 Michael – so she (Alyssa) said it was Turner and Joseph and then Kyle went up? Taylor – yup. Michael – I am guess he (Terrance) wanted Kyle? Taylor – yeah. Which makes sense. Whatever?! Kyle would have played the veto no matter what. So whatever the case… at least I do feel good about what I heard. At least it can just be Alyssa / Terrance. (noms) Michael – yeah. Taylor -I have a preference but we'll just let the cards fall where they may. Hell I can go after Terrance but I would prefer not to. At least I have a direct reason. You put him up and you left him up. We just have to win! Michael – yeah.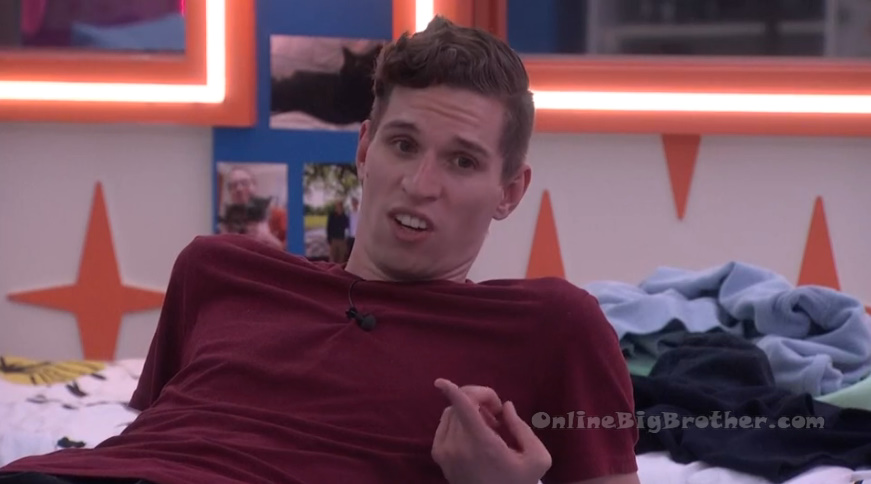 8:06pm The live feeds switch to the kitten cams… The Head of Household competition is starting now…
9:46pm Still blocked
Show your support 🙂 Without your support this site and these spoilers wouldn't be possible.
Please consider a donation to keep the madness going.
Any amount is greatly appreciated!