This was Twist week. Half the house was outside the other half inside. Each side had its own HOH, Nominations, Veto, Veto Ceremony, and eviction. Michael was the HOH for the insiders and Terrance for the outsiders. Through schoolyard picks, Terrance and Michael chose their sides. The outsiders were Joe, Turner, Kyle, and Alyssa with Terrance being their HOH. The insiders were Taylor, Monte, Brittany, and Jasmine with Michael as the  HOH. Michael nominates Jasmine and Monte. The clear target is Jasmine. Kyle spills the beans and fills Terrance in on the Leftovers resulting in nominations being Joe and Turner. At this point, Joe was the target.
The power of Veto is played and Brittany wins it inside, Terrance the comp beast wins it outside. Sometime after the veto results, a segment of the fans start hitting the backyard with what I assume was multiple wall yellers and drones. The feeds go down and stay down. When they're back it's only the snooze fest of the insiders resulting in days of shitty feeds when we could have had FIREWORKS.
Eventually, the feeds come back and we find out the backyard is now covered in some sort of tarp. This must be to protect the game from people flying drones in with messages to save Joe. Terrance does use the veto on Turner putting Kyle up. Kyle, Terrance, Alyssa, and Turner form a new Alliance called the "AfterParty" which is planning on taking out the insiders AKA Leftover-leftovers. They agree to lie to the insiders and say Joe outed the Leftovers to Terrance to save his game. We'll see Joe leave to Jury this week and I hope someone flies a drone to him with a bottle of Kraken rum.
Absolutely nothing of interest happened with the inside half so say goodbye to Jasmine.
This is a fun season I hope some fans start to chill. Call the drones in if we start seeing Cody, Paul, Christmas, Nicole, and all the other neat characters for the 3rd and 4th time.
Let's have a drink to Joe he's a great BB character and have one for Jasmine cause it's her birthday year and the savages in the house voted her out.
Taylor votes to evict Jasmine
Brittany votes to evict Jasmine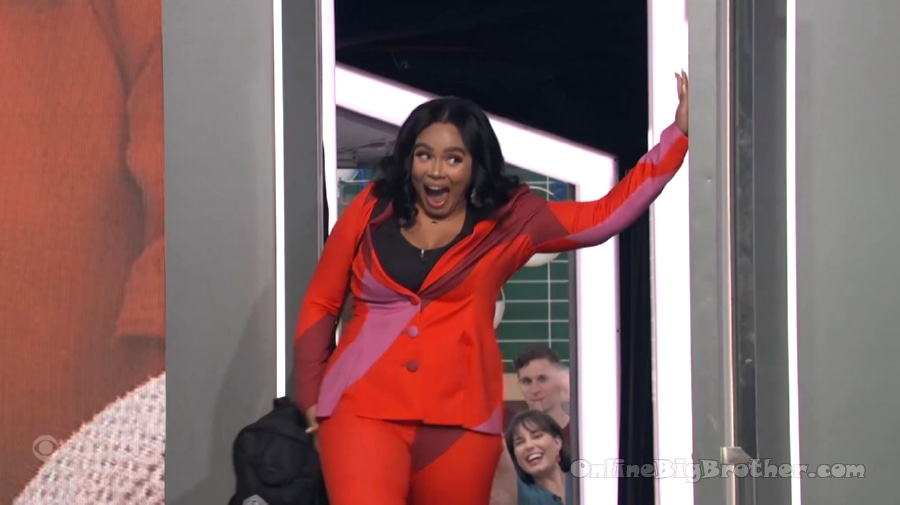 Jasmine evicted.
The forming of the afterparty.
Turner votes to evict Joe
Alyssa votes to evict Joe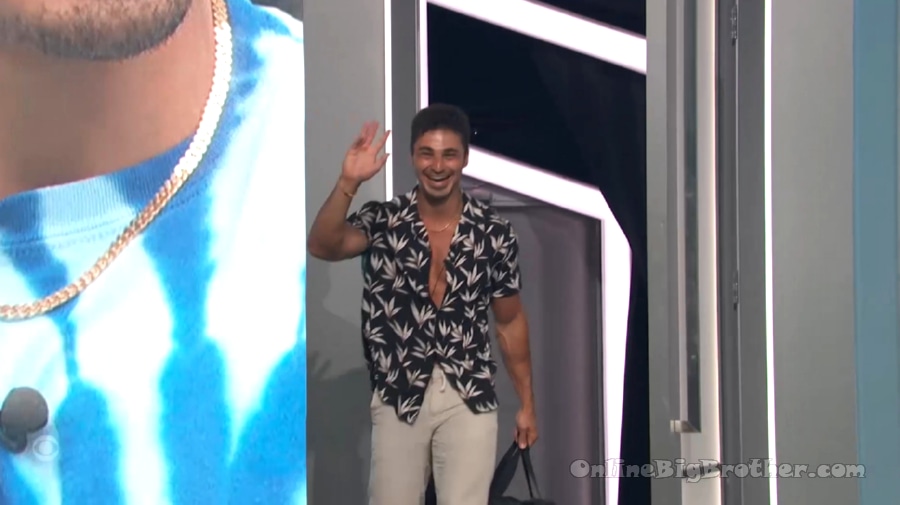 Joe is evicted.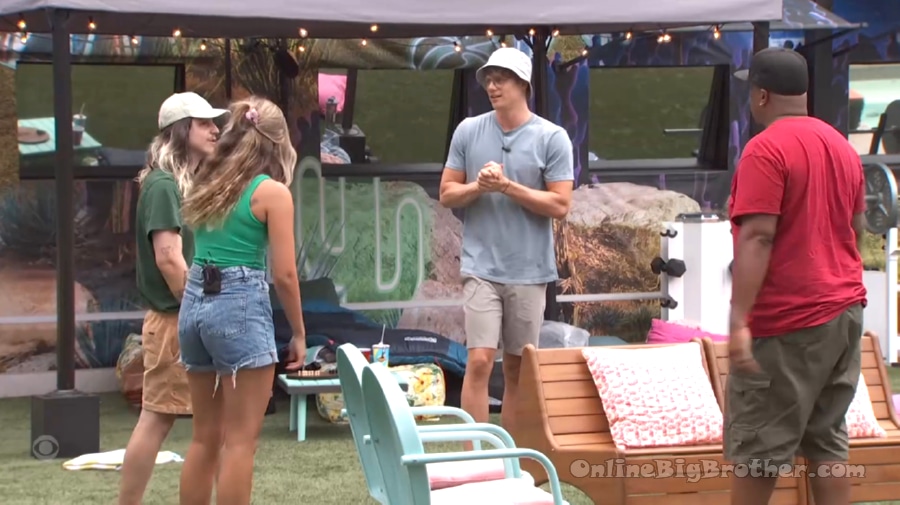 "Let's go Afterparty!"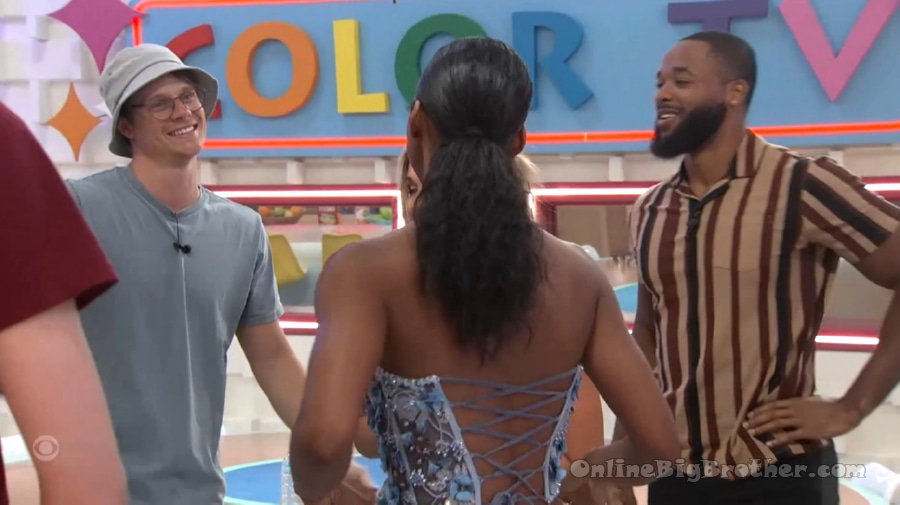 They reunite.
Taylor looks for Joe