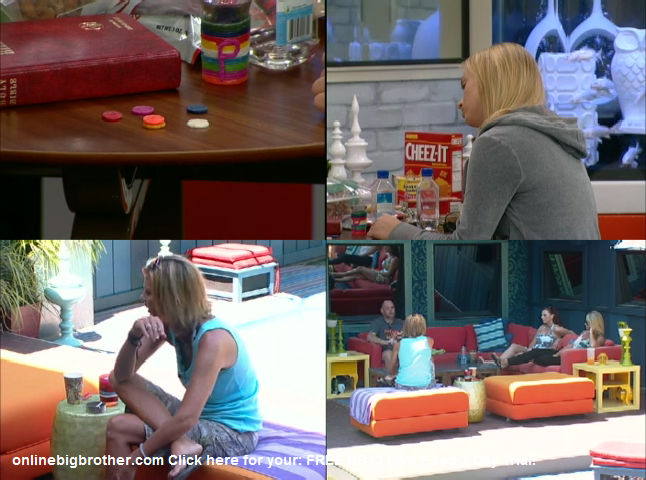 11:50am When the live feeds come back from TRIVIA, Kalia and Porsche are in the HOH room. Kalia is telling Porsche that she would never willingly put Porsche up on the block and if she had to it would only because she had to and that she would be the pawn. Kalia and Porsche start going through all the scenarios of what might or could happen. Kalia says that Jordan is a really, really, really bad liar… and that anything that happened before was Jeff. Kalia says that if Jordan says its the four of us working together then .. we are working together. Kalia says that she really wants to talk to Rachel because of the her speech. Kalia says that she needs to confront her about calling her and her alliance out in her speech. Kalia says that she will say that if we are working together as a final four we need to know we can trust you. Kalia starts going through the scenarios again.. she says if they put up Rachel and Adam… Porsche says that's the ideal situation.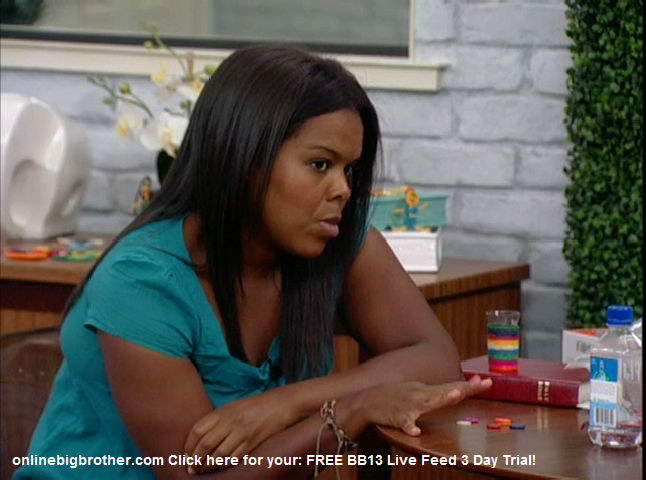 Meanwhile out in the backyard, Adam, Jordan, Rachel and Shelly are talking. Rachel is talking about how the duo's twist has been affecting the whole game. Jordan and Adam think that the twists are far from over, there will be another Pandora's Box or something during the next HOH.
12pm – 12:15pm Porsche says that they are on cloud nine .. it's my HOH and they get to decide everything. Kalia says that they are just happy because they were so low a couple days ago. Porsche says that Rachel has a good chance of winning this … she has won more HOH's and POV's than anyone.. and was on the bottom and came back so many times. Kalia agrees. Porsche says that now we know that Adam and Shelly were with Jeff and Jordan for sure now. They talk about how it doesn't even matter about back dooring anyone anymore because everyone plays for the POV now. Kalia says sorry Shelly but we need you gone this week. Meanwhile Rachel, Adam, Jordan and Shelly are talking about dogs and other random stuff. Porsche and Kalia decide to head downstairs. Kalia says that she really needs Rachel not to win HOH. Porsche says yeah me too. Kalia heads out into the backyard and they continue to talk about their dogs.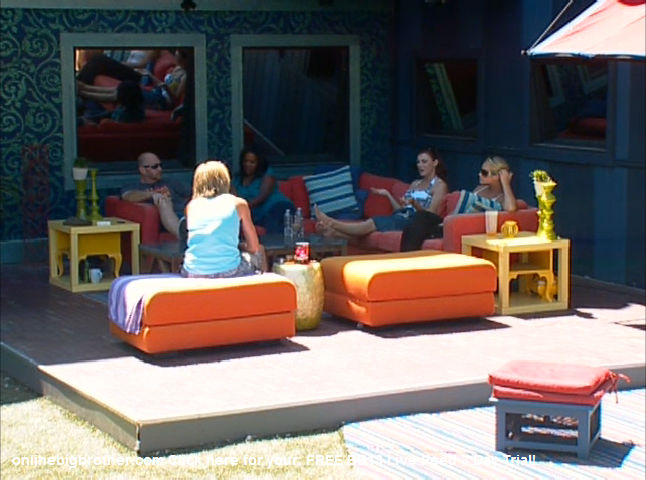 12:15pm – 1pm The houseguests continue to talk about their dogs. Adam goes to layout in the lounger. Jordan heads inside. Adam starts talking to himself about who he can trust …he says trusts Jordan. Adam says that its so hard to just be honest in this game.. and that he is working so hard to be true to his word. Adam says that no one wants to take him to the end. Adam says god everyone seems to love me today.. I really wanted to be the manipulator ..to be strong and win competitions .. I really wanted to fight hard and prove I wanted to be here .. we will see how far that gets me.. Adam asks why did I ever trust Shelly ..I never should have trusted her… .I should have seen the writing on the wall …Big Brother Bus Depot. Adam says that he is so stupid sometimes… my stupidity works for me sometimes though. Adam recounts the competitions he should have won. Adam says he misses his girl, friends, brother ..his life. Adam talks about how he hopes he hasn't embarrassed anyone ..especially Fara… he says he hasn't done anything that would be embarrassing other than suck at competitions.. Adam starts studying the events of the house.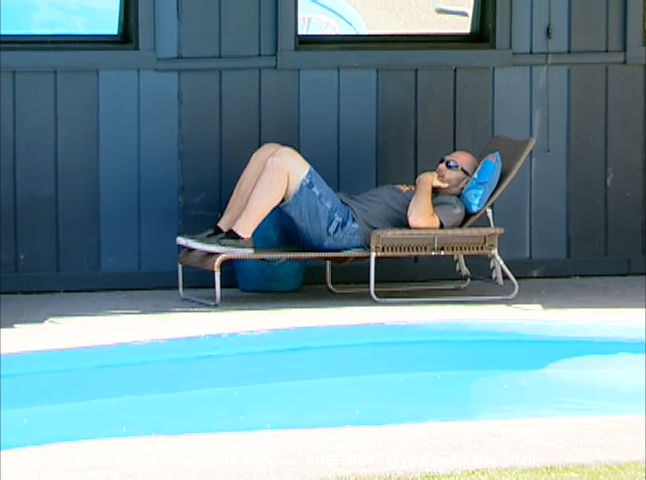 Share it YO!!
Tweet