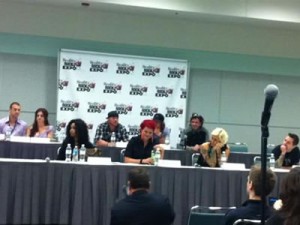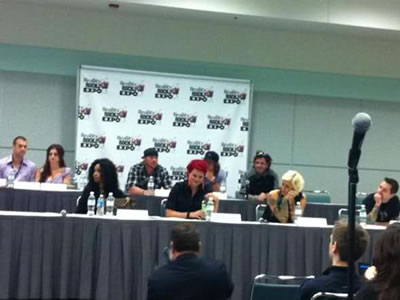 For the most part the Reality Rocks Expo held last weekend at the LA convention centre turned out to be a massive dud. Checking out the pictures reveal a serious lack of people in attendance. Was anyone really surprised by this? The good news is there was great interviews with past BIG BROTHER players and a interesting panel discussion between the BB "stars" and a handful of fans. One subject discussed was weather or not Production meddles in the Big Brother Game. Eval Dick and Chima both seemed convinced that the production messes with the outcome to ensure higher ratings on the "boob tube"
All in all the EXPO was Lame to everyone but us die hard Big Brother 13 Fans. Now what they should of done is wrap up a BIG BROTHER 13 Casting call in with the convention and anyone that attended the Casting call would get 50% for the convention. To See just how BIG Reality Rocks was check out bsideblog.com pics it's pretty shocking. TVsquad has a quick analysis about what went wrong with the convention.
Big Brother 8 Winner Dick Donato
Big Brother 11 Chima Simone Benson
Big Brother 12 Matt Hoffman
Big Brother 12 Rachel Reilly
Big Brother 2 Bunky Miller
Share it YO!!
Tweet