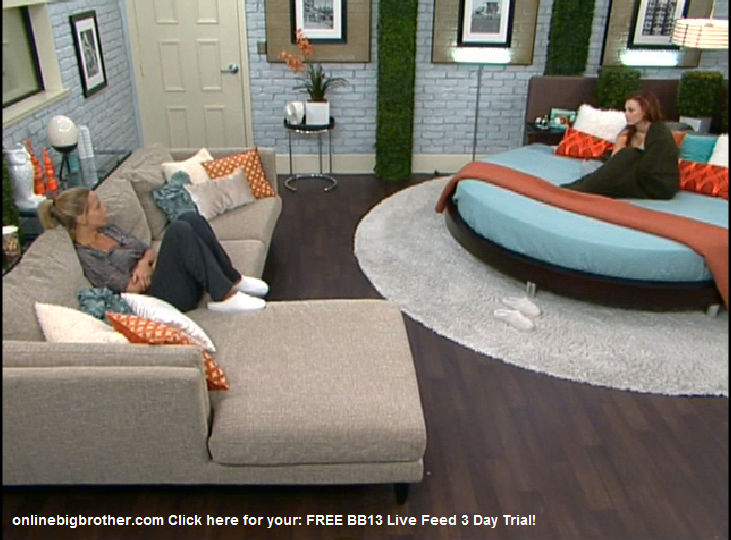 2:20pm Porsche is up in the Head of Household room talking to Rachel. Porsche begins campaigning to Rachel. Porsche begins to talk about her HoH blog and all the nice things she said about Rachel in her HOH blog. Porsche talks about how she enjoyed having other people to just get out of the game with and have normal non game conversations. Porsche says that she almost wanted to say that it was a good decision about voting out Shelly. Porsche tells Rachel about how upset Shelly was when Rachel called her a bitch. Porsche says that she doesn't understand why they didn't come up and talk to her during her Head of Household reign and that they only went to talk to Kalia. Porsche says that she felt left out on all the deals that were going on during her HoH. Porsche says that she will probably do good at some of the HoH's but isn't she would do well at the morph competition. Rachel tells Porsche that Kalia doesn't have your best interest at heart.. she is looking out for herself. Rachel says that I have been a better friend to you than Kalia has been. Rachel says that you can even bring Kalia up here and we can talk about how she isn't looking out for you. Porsche agrees and says that everyone is playing for themselves. Rachel says that she was fighting to keep Porsche in the beginning of the game. Rachel says that she understand how Porsche needed to get out of the game to just talk about normal stuff but she really needed her that night Brendon left. Rachel says that Brendon told her to work with you when he left. Rachel says that she really thought it would be you and I fighting the house… but that you and Dani were best friends. Rachel tells Porsche that Dani told them that it was Porsche's idea during week two that Porsche wanted to backdoor Brendon and her.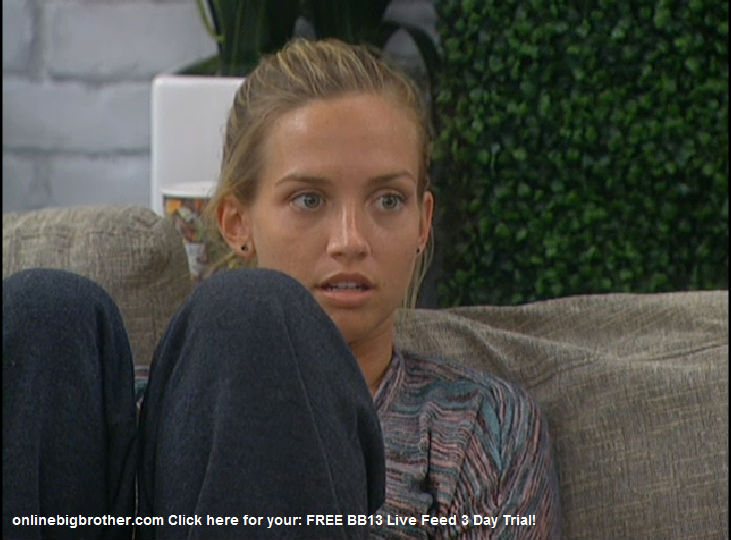 2:45pm Rachel tells Porsche that Kalia tried to make a final two deal with me last night. Porsche talks about how Jeff put her on the block and made her a havenot in the same day and that he had totally forgotten a whole conversation that they had. Meanwhile, out in the backyard Adam and Jordan are talking. Adam says that Porsche and Kalia were telling him that there were things that Dani taught them about the game that will help them get further. Adam says like the formulas for who gets nominated and wins POV scenarios. Jordan says Oh geezz… Dani really doesn't want us to win does she? Adam says no, she doesn't… Kalia told me you guys were leaning towards Shelly and she was upset when she was the only vote against me. Jordan asks do they really think we didn't know what we're doing? ..they think Dani predicted and knew everything. Adam says that Kalia can't win POV this week, when we made the deal week two, when you told us to keep you for the jury and you would keep me for my birthday …Jeff told me don't you dare break this little girl's heart. Adam says that he wanted to play the Shelly game ..to lie to both sides but when Jeff gave his speech in the purple room about picking a side and sticking to it, I listened. Jordan says that now somebody's going to get pissed off at you anyway, but when it's down to five you gotta… Jordan says that at least Shelly and Dani, the manipulators are out of the house and in the jury house together. Adam says yeah, Jeff and Brendon both know better than to listen to them.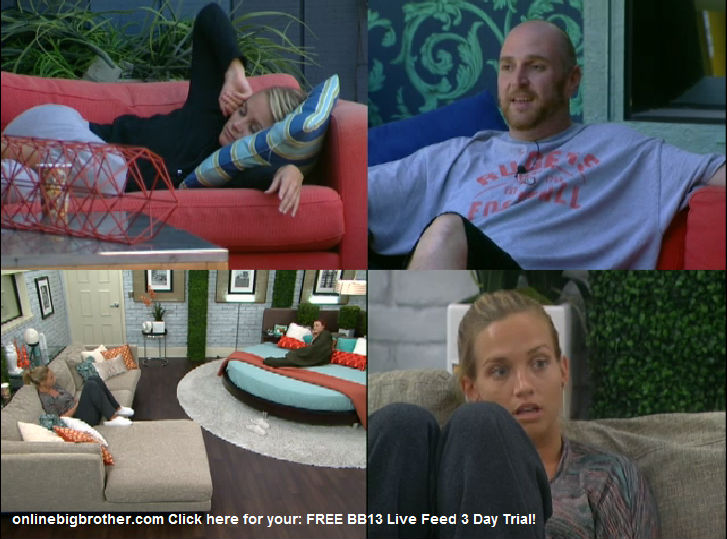 Big Brother 13 Spoilers POLL CAST your VOTE!