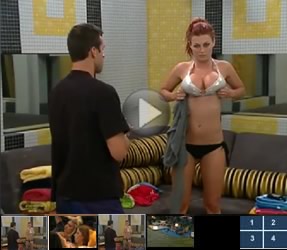 A pre BIG BROTHER 13 shocker, bb12 Rachel Reilly and Brendon Villegas have apparently become engaged. Rumors are spreading because of a Post on their Facebook page.
"Congrats on your engagment and your moving to LA on March 1st. The Brenchel fans love and hope you all the best and glad to have you have in LA full time!"
I wish them all the best of luck, I never thought they would last 5 minutes after the show ends. You never know Brendon might start skyping with some dude again.
Share it YO!!
Tweet