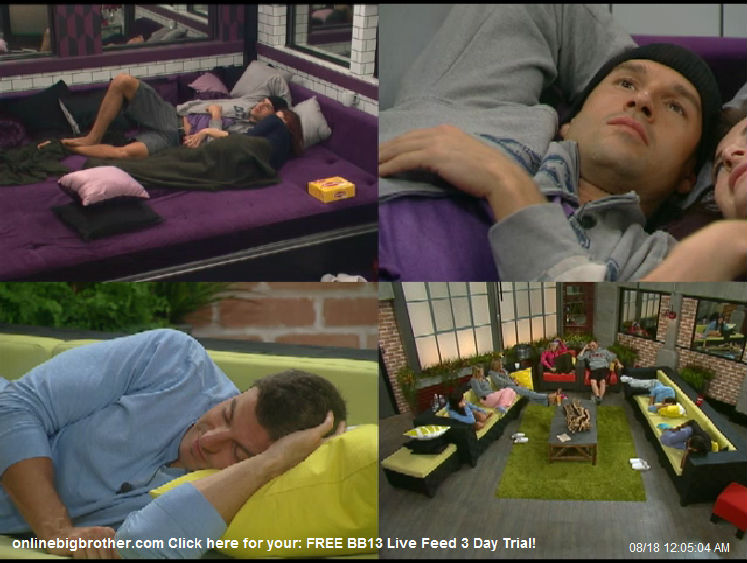 Watch the Big Brother 13 live feeds on your Android and iOS devices. Sign-up for the 3 Day Free Trial
12am In the lounge room, Rachel and Brendon are talking. Rachel is talking about how Jeff and Jordan say that they won't vote for Brendon to stay. Rachel is pissed at Jeff and Jordan and continues to talk about the fight that happened earlier in the day. Rachel says that Jeff and Jordan wouldn't even play cards with them earlier. Rachel promises that she is going to make everyone scramble, fight and turn on each other when she win HOH this week. Rachel says that she has no other options …that if she doesn't win HOH this week she will be the next one going home. Rachel says that she thinks if Jeff won HOH this week, he would nominate her. Brendon tells Rachel that he doesn't think Jeff would do that. Rachel says that if she wins HOH she will nominate Jeff and Dani, and if Jeff comes off the block …then Rachel says that she will nominate Jordan.
See What They Can't Show You On TV! SUPERPASS – 3 DAY Trial!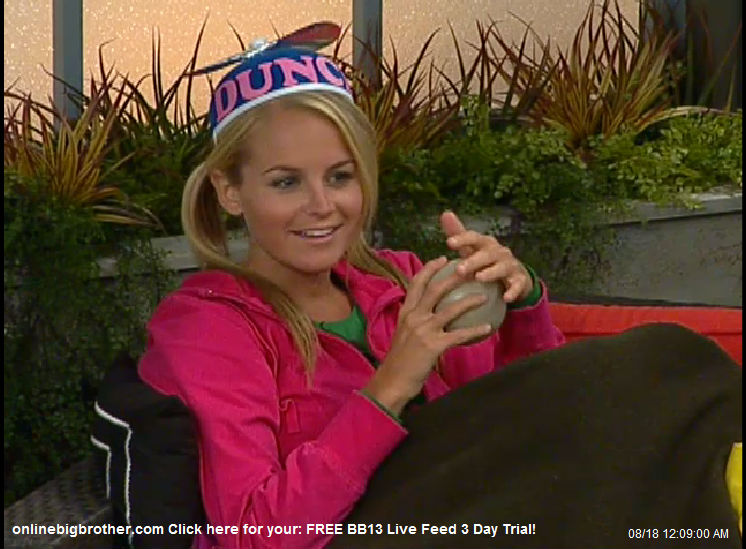 Meanwhile the other houseguests are in the living room talking about random stuff and just hanging out. Jeff asks Adam what he is thinking? Adam says that it's just a game. Jeff leaves. Adam and Dani talk about Brendon and Rachel. Adam says again that it's only a game. Adam wonders where everyone went? Adam says lets go to the purple room.. Dani says that it's so tainted I'll never lay there again. Dani calls Jeff America's Player when he is called to the diary room.
Kalia and Porsche are talking about how they think Rachel and Brendon will take and hide their stuff. Porsche says that this is the second time my bathing suit was thrown on the floor and Shelly's too. Porsche says that they cornered me again! Porsche says that now they are not talking to me. Porsche says that she was the one to offer them a bed too.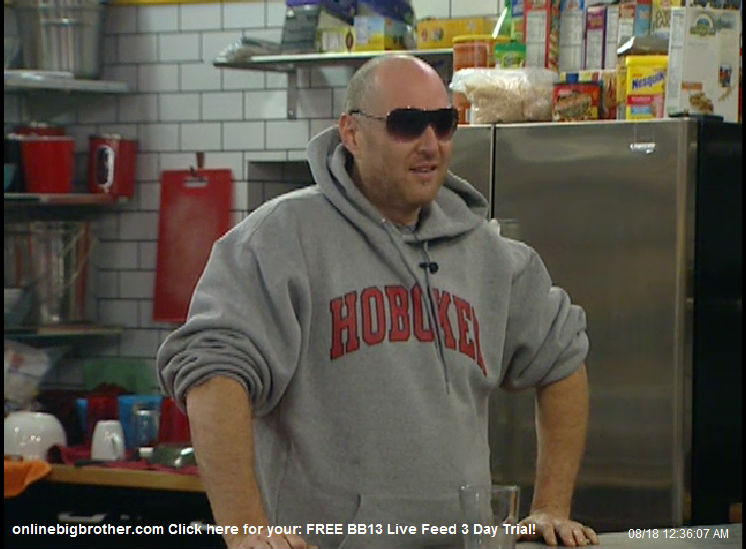 In the kitchen Porsche, Adam, Jordan and Dani talk about the missing chess pieces. Jordan says that she hates Wednesdays. Dani says that she hates Thursdays. Jordan talks about how she gets nervous for the live shows. Dani says that she is tired. Kalia says that it was one of the nicer Wednesday. Kalia says that Brendon and Rachel excluded themselves from the great time. Jordan starts cleaning up the kitchen. Kalia complains that Rachel left her hair all over the sink. Dani says shocker! The conversation turns to talking about past unitards being skin tight and how this seasons costumes weren't that bad. Dani says that if it's an endurance competition then the first to fall off will probably be havenots for the week. Meanwhile, Porsche and Shelly are talking about Brendon and Rachel. Porsche says that she is worried Brendon and Rachel will go through her stuff. Porsche says shocker! Porsche says she hid the bathroom sign so that Brendon wouldn't take it.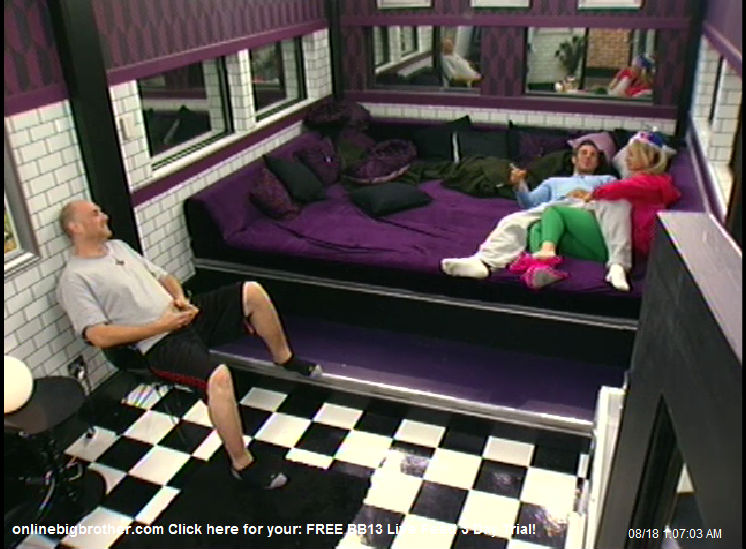 WATCH the houseguests LIVE on SuperPass!
Click here for your: FREE 3 Day TRIAL!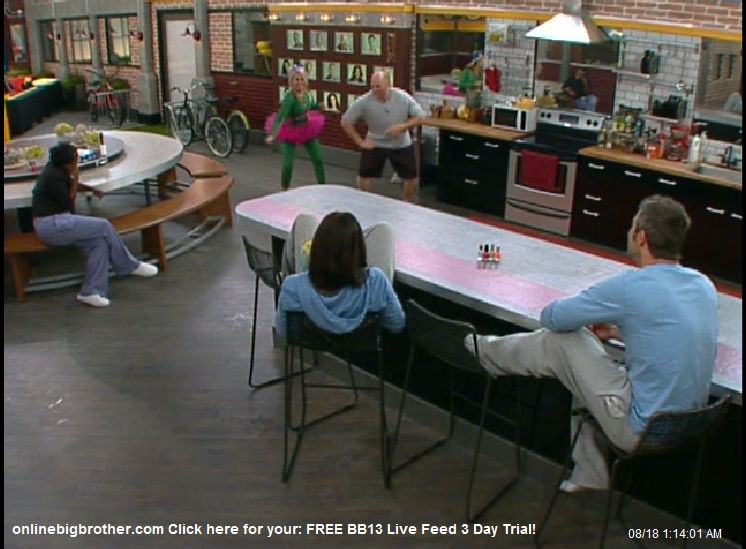 1am In the lounge room, Jeff and Adam are talking. Adam says that he is bored. Jeff says that Brendon and Rachel are pouting in the other room. Adam says that they take everything so personally. Jeff says that you can't tell them anything. Jordan joins them. They continue to talk about Brendon and Rachel's bad mood. Jordan says that she has a good feeling about tomorrow. Jeff says that he thinks he's going to win. They start singing and big brother gets mad at them. Adam and Jordan are now practicing the Kruddy Chubby in his pants song and dance. They then go and show Kalia, Jeff and Dani their dance. Porsche missed it and wants them to do it again. Jeff and Jordan are back in the lounge room. Jordan says that she is thinking about doing some workouts. Jeff tells her not to because he says that tomorrows HOH might be physical. Adam joins them again. They start playing an alphabet game. Porsche joins them. After awhile Jordan decides to go to bed. Porsche, Adam and Jeff start talking about the beds in the big brother house. Adam says that the spaceship bedroom might look cool on tv but it isn't functional. Adam says that tomorrow there will only be eight people left. Jeff says the table will be smaller after tomorrow's eviction and they'll finally get chairs.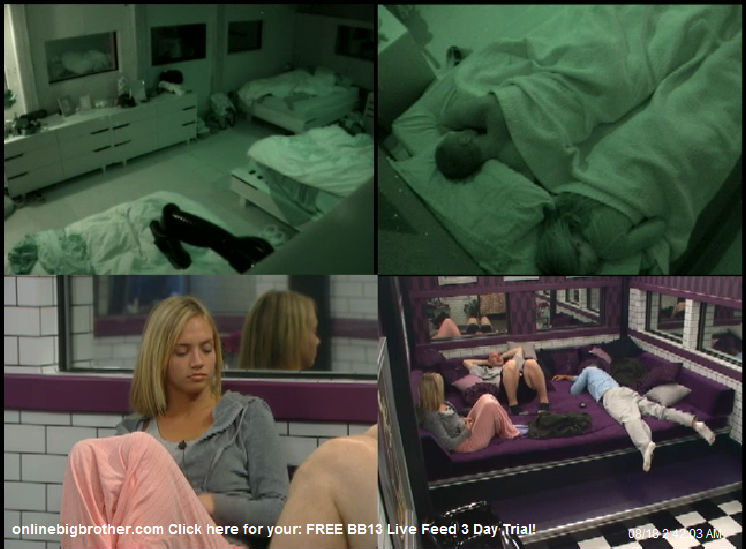 2:45am – 3:20am They talk about tomorrow HOH competition and how it will also determine the havenots for the week. Adam wonders if there will also be prizes. Jeff says that he hopes it won't have prizes because he is hopes there will be a luxury competition this week that will include a movie viewing prize. Adam says that he wishes he could get three hours out of the house! Adam says that Shelly was lucky to have the time away from everybody when she got her phone call home. Jeff says that they should randomly pick teams if there is a luxury competition to try to avoid any cattiness. Porsche says that she is ready for it to be fun again! Jeff and Adam both tell her it isn't going to be fun anymore! They laugh. Porsche says that she is bummed the fortune teller hasn't done anything. Adam says yet!! The conversation changes to Jeff talking about wanting to move to LA and find a hosting job. They talk about past seasons, houseguests and celebrities. After a bit they all decide to go to sleep…
6am All the houseguests are still asleep…
9:10am – 9:30am Shelly wakes up and heads into the kitchen, she makes coffee and then sits at the kitchen counter by herself staring off at the memory wall… Brendon gets up, goes to the bathroom and then heads back to bed.
Sign-up NOW and watch the houseguests live!
Click here for your: SUPERPASS – 3 DAY Trial!
If you like this site and want to help us keep it running please consider donating, Your donations go directly to paying the server and bandwidth fees. Donate Link
Big Brother 13 Spoilers POLL CAST your VOTE!

Big Brother 13 Live Feed Image Gallery
Follow: @BigBspoilers and @Dawgsbigbrother on Twitter for recent crazed out spoilers. Theres also our Facebook page.


Share it YO!!
Tweet