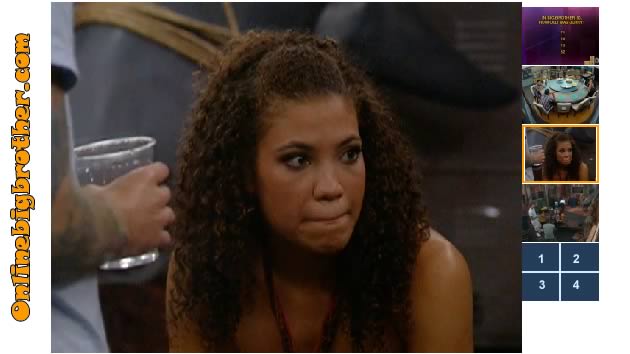 6:10pm July15th Have Nots Ragan, Monet and Matt
Monet is telling them how upset she is about fucking the comp up. Matt tellls them about how Andrew reacted after he won HOH. "He was jumping out of her chair screaming" they all agree that their is something between Andrew and Brendon/Rachel. Monet keeps saying "I can't beleive I messed this up". Ragan changes the subject and asks Monet "do you think Annie was mad at me when she left?" Monet tells him it's emotional for her to leave the house and she never got a single vote. Rachel and Andrew come in and they all start going over the competition. Ragan points out all the GASPS when the HOH answers were revealed. Monet is getting pretty upset she keeps saying how her emotions are strong right now and she's in shock at making such a mistake. Rachel and Andrew leave. MAtt tells her not to worry theres still a whole week and a POV (He's acting like she's nominated already) Brintey joins them and they start talking about the boards in the comp being really hard to erase… They just keep reiterating about how they screwed up the comp and how stressful this game is.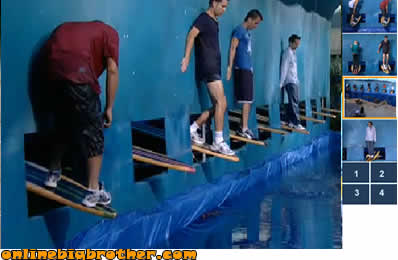 6:19pm Red Room rachel and Brendon There smooching away. Rachel is saying that she thinks that a lot of people are not happy that she won HOH.


Onlinebigbrother.com is around because of your donation every year the site costs us to host the images and run the 3 servers needed to handle the traffic. If you like the site then please consider donating to keep the madness going. Thanks!
Share it YO!!
Tweet