| | | | |
| --- | --- | --- | --- |
| POV Holder: | Cody | POV Used | ? |
| HOH Winner | Caleb | Nominations: | Frankie and Victoria |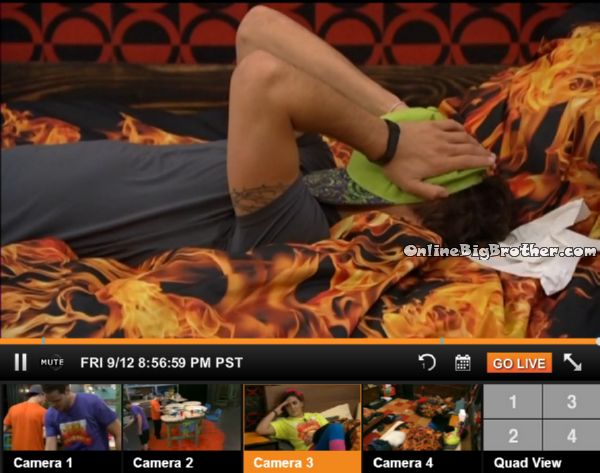 Cody wins the POV
8:58pm Cody – hopes they get beers and the backyard soon, "Oh my god I can't believe it"
Caleb to Cody – if you didn't beat him Derrick would .. it's crazy how much better everyone did
Claeb – It's cray.. call the family.. call them up"
Caleb – I guaranteed us to the final 4 you guaranteed us to the final 3..
Cody – that's huge bro.. biggest wins of the game so far..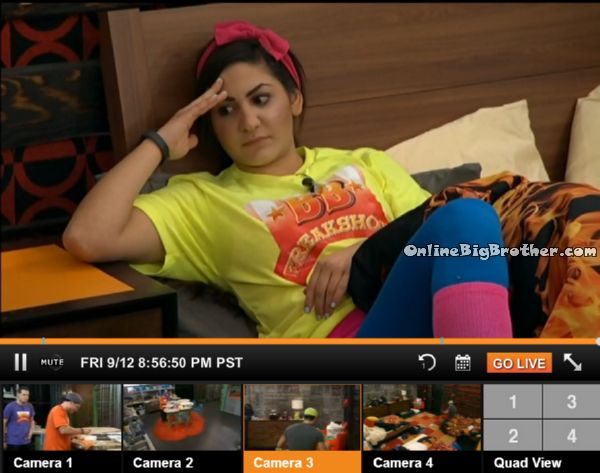 9:08pm Kitchen Frankie, Derrick, Caleb
Frankie twirling around "Can we have another button.. I want to press another button"
Caleb says there was a clock showing their previous numbers to beat. Frankie shares what he said when he walked out into the backyard, "Wow my a$$hole is bleeding I've just been f***ed in the a$$ so hard.. You guys Victoria beat me.."
They correct him Victoria didn't beat him.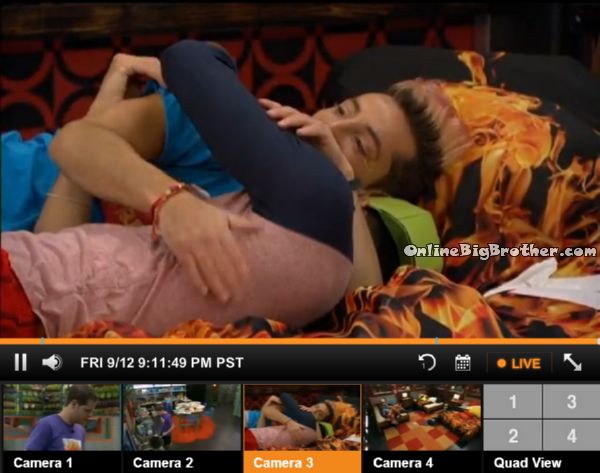 9:12pm Frankie hugging away telling Claeb he's so proud of him loves him so much. Frnakei – You hungry I'm making white fish"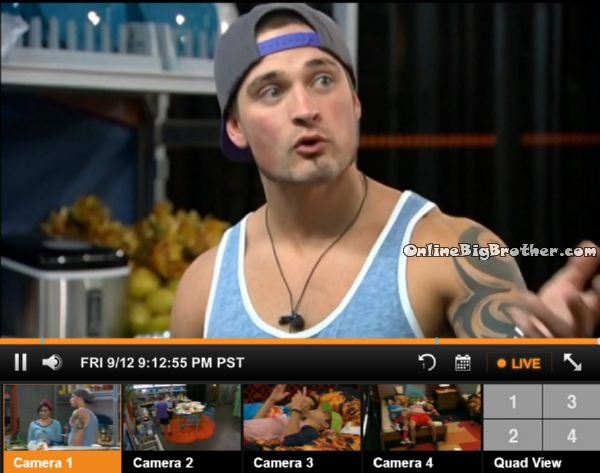 9:13pm Kitchen Caleb, Victoria and Derrick
Caleb telling her the Veto is not getting used and the two people voting are Cody and Derrick. Nobody is changing their minds Frankie is going home. Caleb says he wants the vote to be split so he can send Frankie home personally.
Derrick – Frankie I never promised you that the pawn doesn't go home.. In Big Brother the pawns do go home"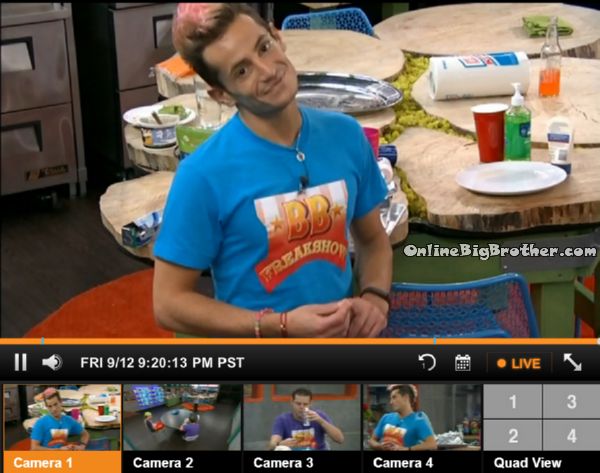 9:21pm Kitchen
Frankie is blaming his predicament on pushing the button. He's talking to the camera acting sarcastic "I'm so glad I pushed the button.. Hurrah for the button.. I like the button"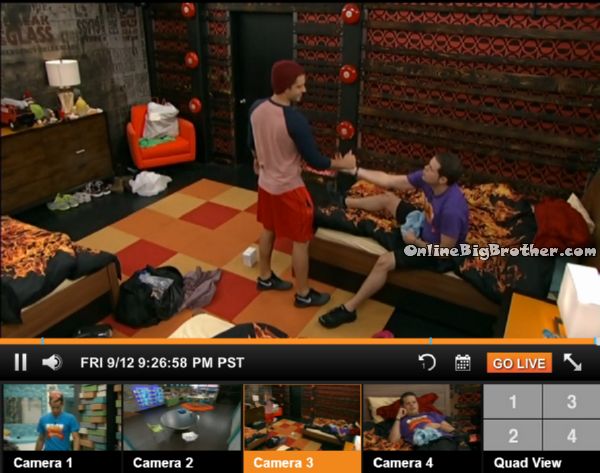 9:29pm Derrick and Cody
Derrick – I f***g love you dude… honestly you are a smart dude you know how big this is.. We're going to the final 2 he (Caleb) can't beat us"
Cody wonders if they should break the news to Frankie after the veto ceremony. Derrick says Caleb wants to do it now.
Cody – I know he doesn't think
Talking about taking Caleb to the final 3. Cody wants to Derrick says he's on board. Frankie comes in says he hates it when they do that he thinks they are talking about him. Cody says they were talking about Caleb.
Frankie – His ego is the size of a planet"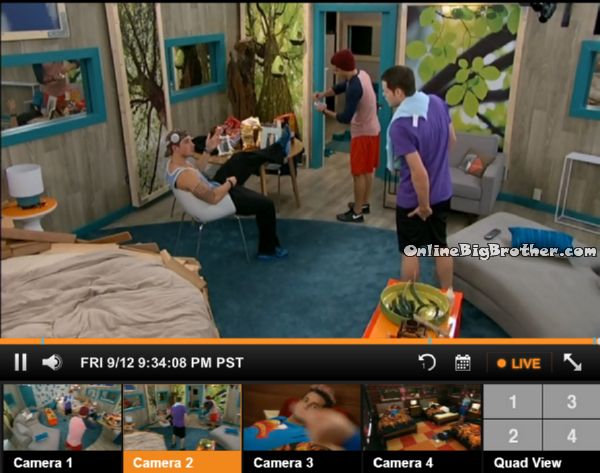 9:34pm HOH Caleb and Cody
Caleb wants the have a split vote says he talked to Derrick and derrick is down for it.
Cody doesn't want to do that he's not going to do that.
Derrick joins them. Derrick says there is no chance they'll split the vote "It makes us look like shmucks"
one way to support us is to make your Amazon purchases through the links below.
No extra cost to you. links are valid throughout the year.
Amazon.com Link
, Amazon.ca Link
[polldaddy poll=8244330]