First HOH
Dan
Second HOH
?
Third HOH
 ?
Final HOH
?
Last Evicted Houseguest
SHANE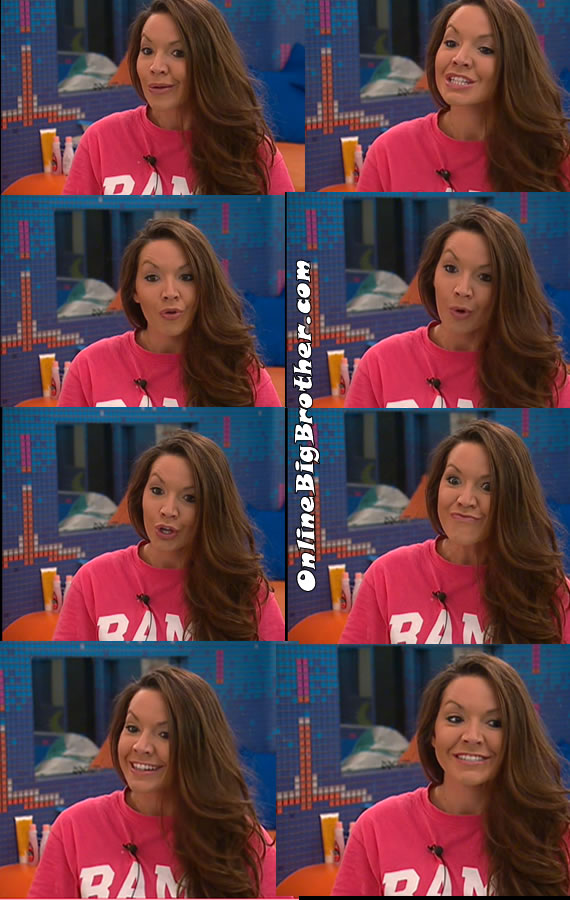 3:09 Cam 3-4 Danielle talking to herself in the mirror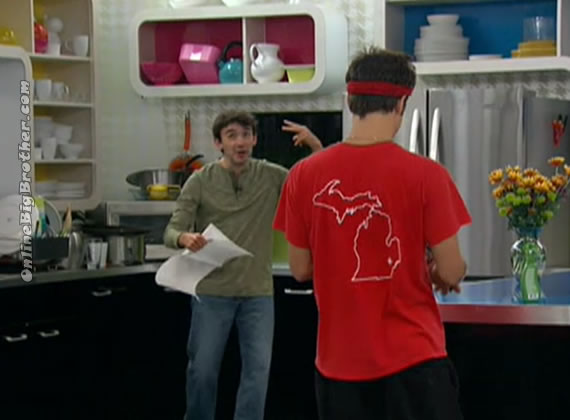 3:11 Cam 1-2
Dan and Ian decide to play Jenga, Ian says there is juice on the table they should clean up. Dan : "Jungle Juice Danielle" (impersonating Frank)
Ian does a pretty solid impersonation of Frank
Ian: "Jungle juice Dan and Zebra cake chris.. Shout Out.. On the rag.. "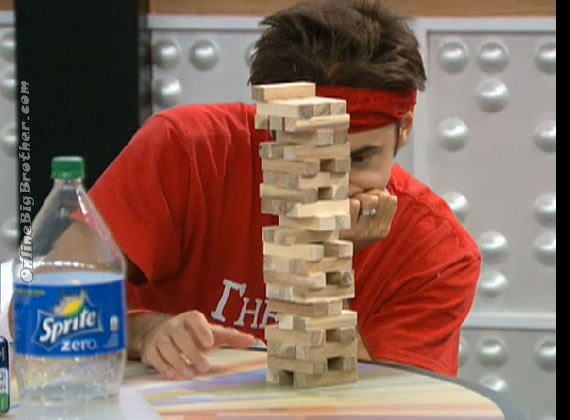 3:38pm Cam 1-4 Ian and Dan
Dan says he thinks he's quicker than Danielle.. He has a good chance to beat her tonight. Ian: "I stomped her a$$ on Shamrock"
Dan asks Ian what he is going to do when he wins the 2nd HOH. Ian won't rub it in or act too excited just to not upset her.
Ian says that Danielle doesn't think if he wins he will Dan. She's under the impression that he might Take him bit will probably take her.
Ian says Danielle keeps telling him if he takes dan he won't get Shane or her vote. Ian: "I've accounted for that.. And if I take Daneille I won't have Danielle or Shanes votes..doesn't matter either way"
Ian says he was so shocked about Shane going home he thinks it will go down as one of the biggest jaw dropping moment in Big Brother History. Dan disagrees.
They continue to play Jenga while chit chatting. The loose bricks are called "Loosey Goosey"
4:14pm Cam 1-4 Bedroom Dan, Ian and Danielle
Dan says there was one time when renny called him a douchebag. Dan: 'I laughed but I didn't know what a douche bag was.." Dan explains that he asked Memphis and keesha what a douche bag was and they never told them they would just laugh. Dan knew that douchebag was a derogatory word for someone being uncool but he didn't know what a real "Douchebag" was.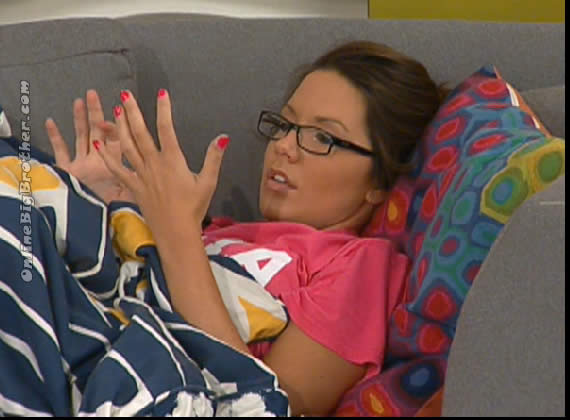 4:19pm Cam 1-2 Danielle living room studying..
4:30pm
Cam 1 Ian in the toilet
Cam 2 Dan sleeping
Cam 3-4 Danielle studying in the same room as Dan is sleeping.. She occasionally asks him a question.
5:21pm dan and Danielle are sleeping
Ian is roaming around the house..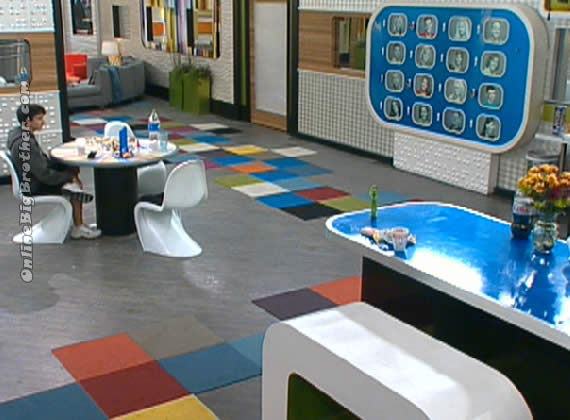 5:47pm CAm 1-2 Ian rocks back and forth while the other 2 sleep
6:13pm Ian's about to snap it's so boring
6:28pm Ian walks to the bathroom .. says "Damn.. this F****** area stinks.. F****** stinks like A$$holes"
6:45pm
Cam 1-2 Ian in the kitchen studying
Cam 3-4 Danielle and DAn in the bedroom. Dan is sleeping Danielle has just woken up and is studying.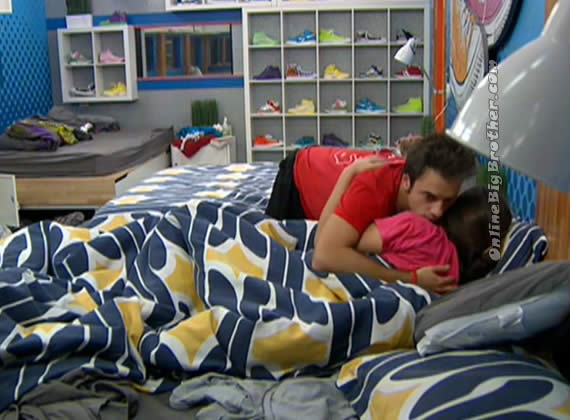 6:46pm Dan gets called to the Diary room.. Goes up to Danielle to give her a hug and tells her "Good luck I believe in you"
Danielle asks him if the HOh will starts soon because he's the host. Dan thinks it will he heads to the Diary room. Danielle gets up "Ohh Sh!t"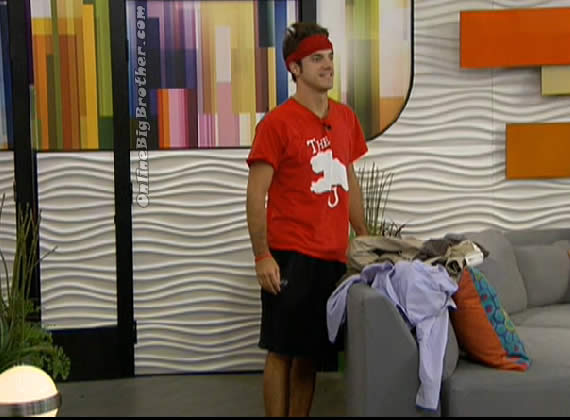 6:52pm Dan comes out of the Diary room "Hey Danielle and Ian it's time for the second part of the HOh competition. "
*****TRIVIA****
7:56pm
*****TRIVIA****
8:50pm
*****TRIVIA****