First HOH
Dan
Second HOH
Ian
Third HOH
 ?
Final HOH
?
Last Evicted Houseguest
SHANE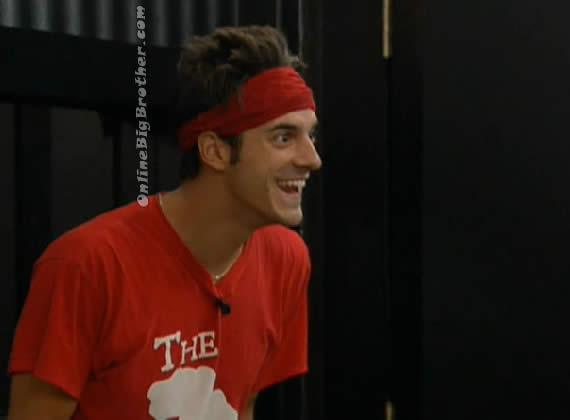 Ian Wins HOh Part 2
9:05pm Cam 1-2 Feeds Back kitchen Dan Ian and Danielle
Danielle is freaking out on Ian saying if he takes Dan she will taint the jury and nobody will vote for him. Dan takes Ian into the Arcade room asks him how does Danielle know Ian says she heard him say final 2.
Ian says he feels sick he goes into the toilet and throws up (You can hear him puking). Dan is in the Arcade Room, Danielle marchs into the Bathroom starts Screaming at Ian (FEEDS ARE NUTS RIGHT NOW and I'm not joking this time.. lol)
Danielle: "I swear if you vote for that man I will turn the jury against you.. you are turning into him.."
Ian: "I'm not turning into him"
Danielle: "WHATEVER"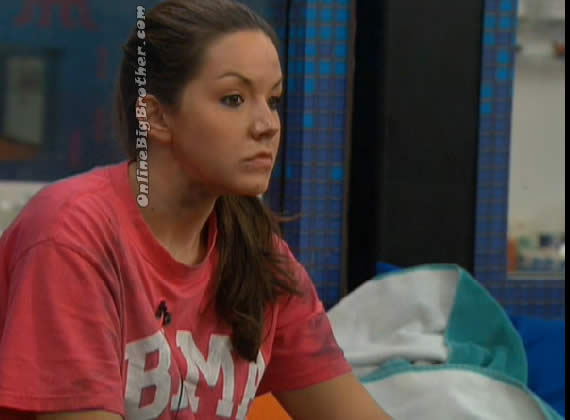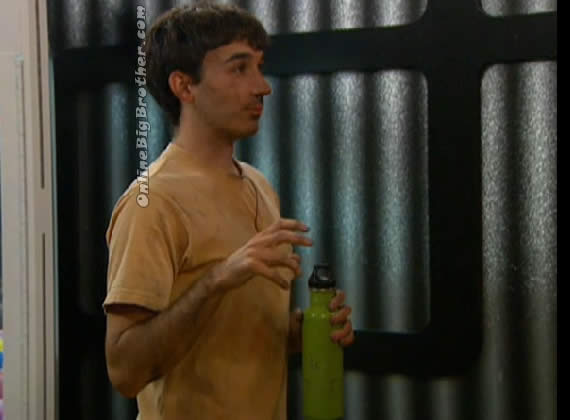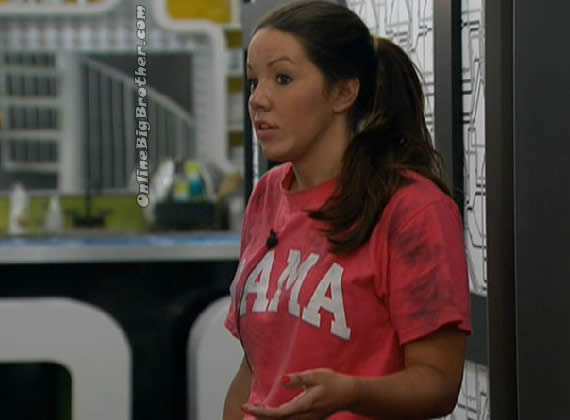 9:19pm Cam 1-2 Kitchen Ian and Danielle
Danielle: "I am not mad at Dan I am more mad at you.. you've done a deal with the devil"
Ian: 'What do you mean deal with the devil"
Ian: "I'm considering both options.. "
Danielle: "thats fine Ian but I am telling you know if you cut me for that man you will not get my for nor will you get shanes"
Ian: "Ok"
Ian goes into the shower..
Danielle meets Dan in the Bedroom while Ian showers. They recap what is happening. They are putting on a act for Ian trying to get him to throw the last HOH to Dan.
Dan tells her to cool it off a bit and say to Ian "I expect Dan to cut me but I never expected you to cut me"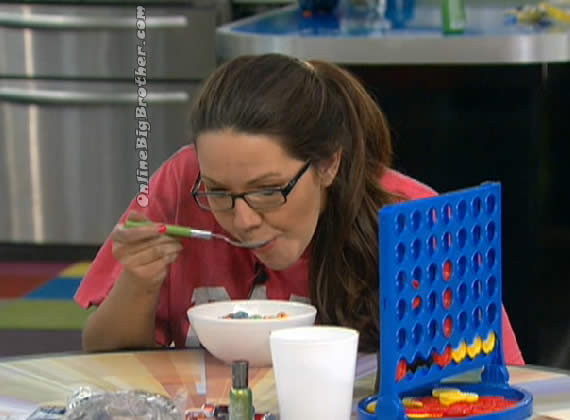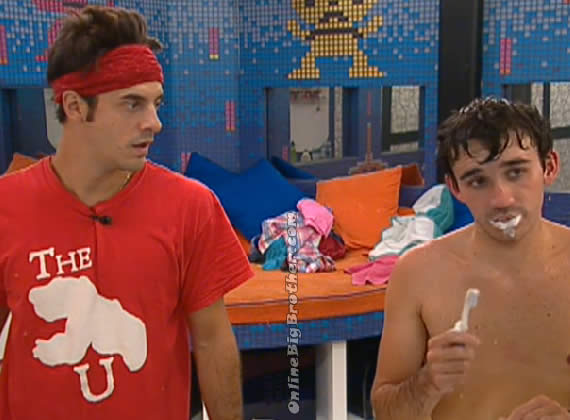 9:53pm Dan and Ian Cam 1-4 (Danielle in the Diary Room)
Ian says he can't get the soot off his face
Dan: "DUde you look like a grease monkey.. "
Ian: "It was super John Blaze.. best set ever"
Ian start to explain the competition to Dan. He was worried at first that it was going to be a game based on concentration.
Dan says he's sorry he was celebrating when he found out Ian won. Dan thought Danielle wasn't so close. Ian says Dan was very loud, Ian hopes it wasn't a act because it did look like it. Dan says it was a act.
Dan: "We did it final 2"
They do a renegade dance.. (Image Link)
Ian tells him there is no way he's going to throw the final HOH. Dan asks him if he doesn't trust him. ian says it's not that he it's a great resume builder for the Finale. Ian says he is taking Dan if he wins there is no chance he'll take Danielle.
10:12pm Cam 1-2, 4 Kitchen Dan and Ian Ian tells him neither of them have a chance to win against Danielle.
Ian: "She called you the Devil"
Dawg and I work 24/7 all season long to bring you all the live feed updates and spoilers, please consider donating. Any amount is greatly appreciated, your donations go directly to paying the server and bandwidth fees needed to run this site. Donation Link
Share it YO!!
Tweet