First HOH
Dan
Second HOH
Ian
Third HOH
 ?
Final HOH
?
Last Evicted Houseguest
SHANE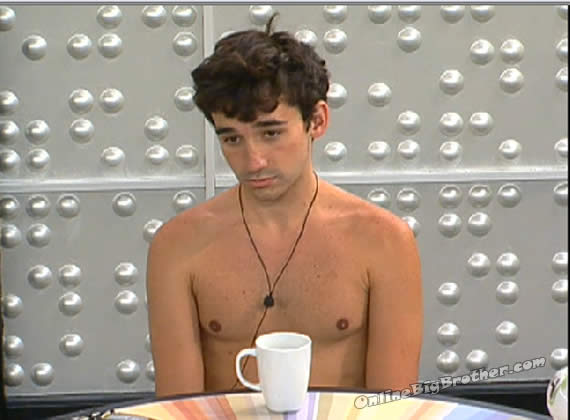 8:29AM Cam 3-4 Ian Rocking the Dinning room chair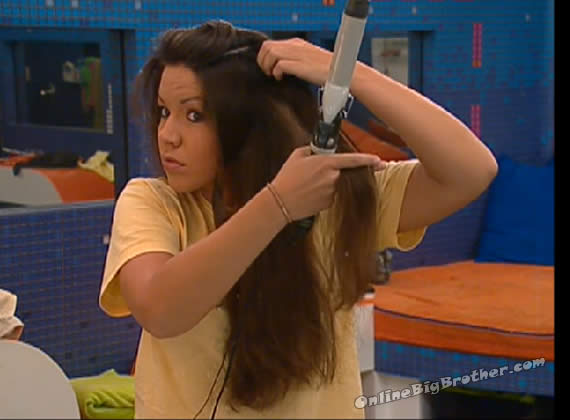 8:31AM CAm 1-2 Danielle and Dan getting Ready for something..
8:36am Ian' snow in the shower.. everyone is getting ready for something today. (I have no idea what)
8:43am Dan ironing a shirt in the storage room.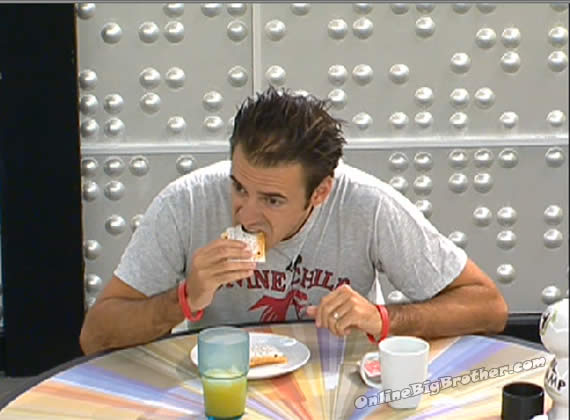 8:51AM Cam 3-4 Kitchen Dan Eating the breakfast of champions and super heroes the world over, Pop tarts. Dan yells out to Ian to watch out in the storage room the iron is plugged in. (I have no idea what is going on today.. they are getting ready for something formal)
9:05AM Backyard Cam 1-2 Dan and Ian
Ian: "Today is the 18th yes.. "
Dan: "Ya almost done"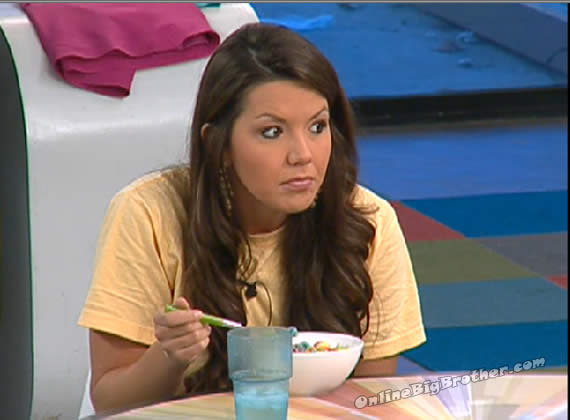 9:08AM Cam 1-4
Dan starts naming off sexually transmitted diseases but he's pronouncing them funny and making Ian and Danielle guess what he's saying.. Danielle s trying to eat her breakfast.
Gonorrhea
Chlamydia
Aids
Crabs
Gential Warts
Discharge
Danielle says that Girls get vaccinated for genital warts. Dan says that the vaccine is unproven.. "Doesn't is block 1-2 strains when there is hundreds"
Dan: "can have negative side effects"
Danielle: "it blocks 6 of 25 strains.. blocks the leading ones for cervical cancer"
Dan: "D!rty S@nchez… Cleveland St**mer"
Ian explains to Danielle what a Cleveland Steamer is. Danielle asks them in what world is that a turn on for anyone.
They start chatting about women talk shows.. specifically the Talk.. back to silence..
9:20Am Dan in the arcade room thinking while Ian is rocking the dinning room chair
9:22AM Cam 1-2 Danielle is putting on a dress. Ian helps her with the zipper tells her she looks great.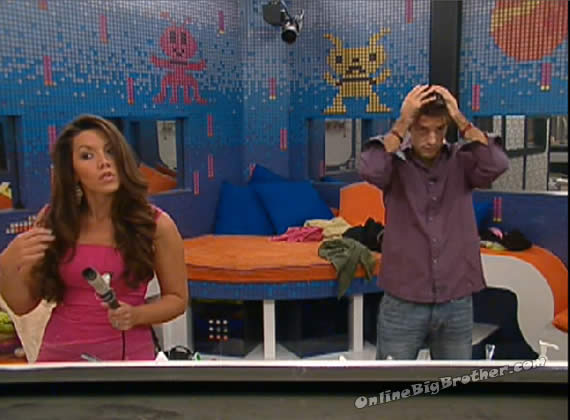 9:30Am Cam 1-2 Looks like everyone is now ready for whatever is going down today.. (Rumor has it they will be on a morning talk show.. probably The Talk)
9:32AM Trivia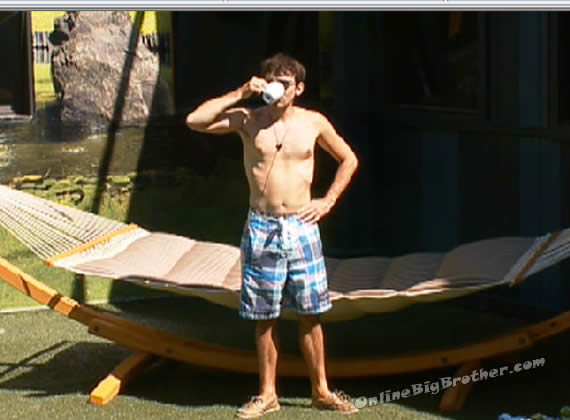 11:16AM Feeds are back up
Ian wastes no time and starts rocking the hammock. Slams his coffee before hoping on.
Danielle is getting a drink and Dan is taking a dump.
11:22pm DAn tells Danielle that he's going to make Chicken tonight. ASks her if they are going to play rummy today. Danielle says sure sounds good. Asks him when lunch will be. Dan plans on having lunch at 2:30pm his plan is to have a smoothie right now then spend some time in the pool.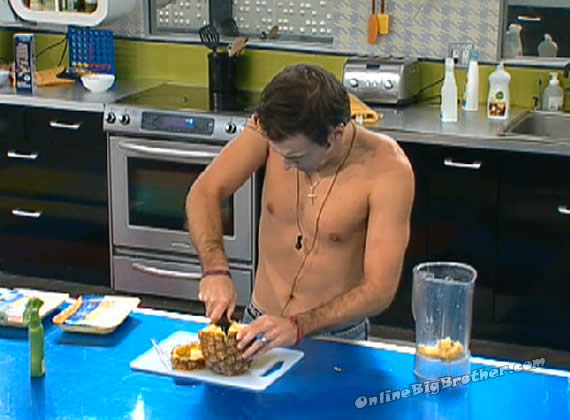 Dan starts cutting a pineapple. Danielle asks him if Julie Chen actually watches the episodes. Dan says she watching the important stuff not the "Evergreen Content" Danielle felt like the other hosts didn't know too much about the show but Julie did. At first Danielle thought that she had a ear piece in and the producers were feeding her information. Dan says no.
(** I'm shocked they don't compost on the Big Brother Show. . Dan just threw a cutting board filled with orange peels into the garbage cmon CBS )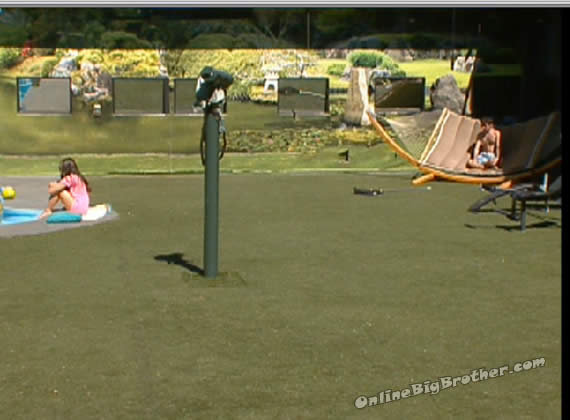 11:32AM Backyard Cam 3-4 Danielle and Ian
11:42AM Dan offers Ian and Danielle a Smoothie. Ian: "Yeah Thanks that would be great"
Dan delivers the smoothies for them Says "Hot like a nut sac out here today" He tells Danielle her medicine is ready in the storage room.