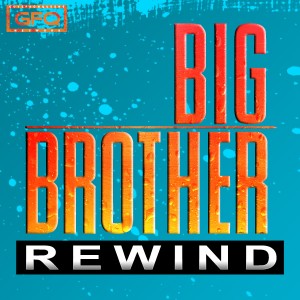 Big Brother Rewind Airs Tonight at 7pm EST
TO watch the show you need to go to https://www.gfqlive.tv if your having issues with the video we have 3 other feeds to choose from on the bottom of the video
I'm very excited to introduce you all to a great BB webcast called Big Brother Rewind. With a billion and one BB webcasts on the interents its hard to pick the one that fits best and i'm happy to have found this one. This is the one and only webcast Dawg and I will follow this year to complement our feed watching. Like onlinebigbrother.com Big Brother Rewind is run by BBfans for BBfans.
heres the skinny
Andrew & Jessica Zarian discuss everything that happened on the CBS hit reality show "Big Brother". This specialty show will throw you inside the house with discussion focused around the HOH competition, the POV and of course the elimination ceremony! Past guest include former BB winners. Follow along as Andrew and Jessica dive into America's favorite guilty pleasure.
Available on Itunes
Audio:https://www.guysfromqueens.com/out/bbritunes
Video: https://www.guysfromqueens.com/out/bbritunesvid
Available on their website
Website: https://www.gfqnetwork.com
Share it YO!!
Tweet