Here we go folks the first live show and BIG BROTHER 2011 SPOILERS
West coasters here you go https://videobrother.com/
I'm pretty excited for this season it's going to be some serious fun. I'll give you the results from the live show it's all going down 6pm PST. If you are having difficulties with the live feeds either with BBlite or the superpass website please check out this post I will be updating it with news as I hear it from my contacts. Note that as of right now 3:53pm PST I am in sign up loop for Big Brother Lite which I'm told will be fixed before the show starts.
I will continue to update this post for the duration of the show.. The "Live Feeds" tab will go live on SuperPass at 9pm PT/12am ET. It will be next to the "Live Interviews" tab.
Returning Houseguests
New housguests are
Rachel/Brendon
Jeff/Jordan
Dick/Dani
WOW big surprise
HOH win goes to= Rachel
Twist is
Twist 1 Each houseguests forced to pick a partner and play in pairs.
The new 8 houseguests have to pick their own partners the HOH winners must nominate one pair, the nominated pair has to campaign against each other.
Shelly/Cassi
Keith/Porsche
Adam/Dominic
Lawon/Kahlia
Twist 2
Being nominated for eviction is a blessing and a curse.. The surviving nominee is safe from elimination.
The big brother golden key guarantees you a spot in the top 10. players nominated in the beginning that survive eviction are safe 3 weeks. Holders of the golden key cannot compete in the HOH until there is only 10 houseguests remaining.
Follow @BigBspoilers and @Dawgsbigbrother on Twitter for recent crazed out spoilers. There is also a Facebook page.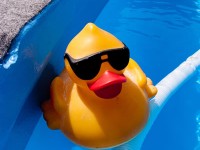 Share it YO!!
Tweet