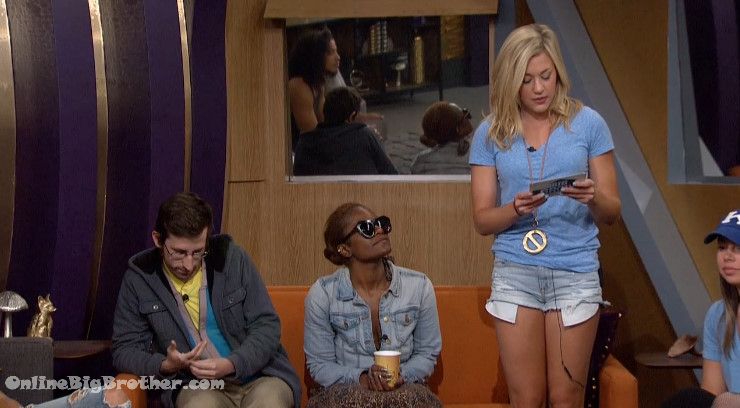 1:03pm Morgan uses the veto on herself. Whitney put up in her place.
Kryssie says it's in her best interest and the interest of everyone "as a whole" to put Whitney up in her place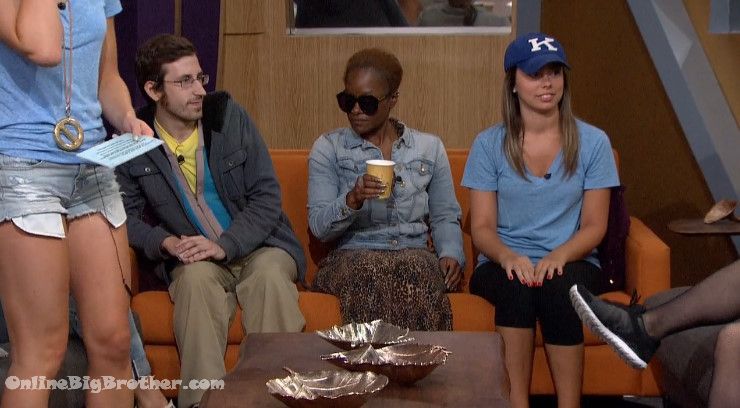 Whitney – "I've never sat on this couch before"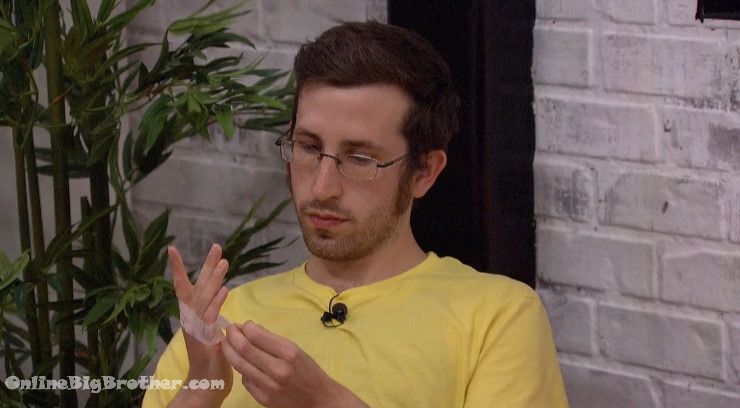 2:58pm Scott, Alex and Shelby
Scott says Justin pretty much just told him he's voting him out.
Scott – he doesn't want to go against Kryssie's wishes.. It's fine I was expecting it
Scott – I hope everyone is still cool with banking on America… I still have a 50/50 chance with them.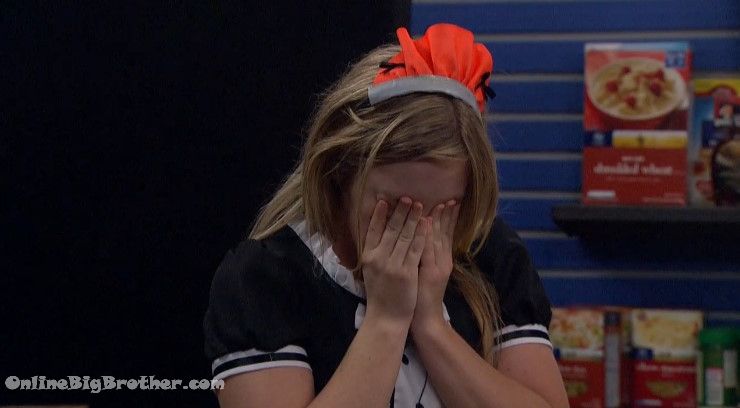 3:00pm Storage room Shelby and Alex
Alex pissed because Justin isn't keeping Scott, "He's playing the wimpiest game.. we have to hope for America again"
Alex says if they vote out Neeley and America votes out Scott it puts them in a worst position with the other side
Shelby points out the other side is coming after them regardless
Alex – America.. we need you
Shelby – we shouldn't give up on Justin yet
Alex agrees "we shouldn't take no for an answer"
Alex says getting rid of Scott is not interesting at all "It's cutting the loan wolf out.. if Neeley goes out chaos will happen"
Shelby – still worth it to try, they're coming after us anyways
Alex says they will have to really plug away at Justin. Alex says they needs to cry to get to Justin.
Alex is worried about the same thing happening with monte
Alex – Kryssie would never have to know .. she'll have no idea.. He can sail to the final 5
Shelby – I'll tell him you're guaranteed a spot in the finale..
Alex says the only person out of that other side that is playing the game is Jason.
Shelby calls the other side "Hypocridiots"
Shelby plans to talk to Justin tonight. Alex will hit him up tomorrow. they'll keep trying up until the voting ceremony.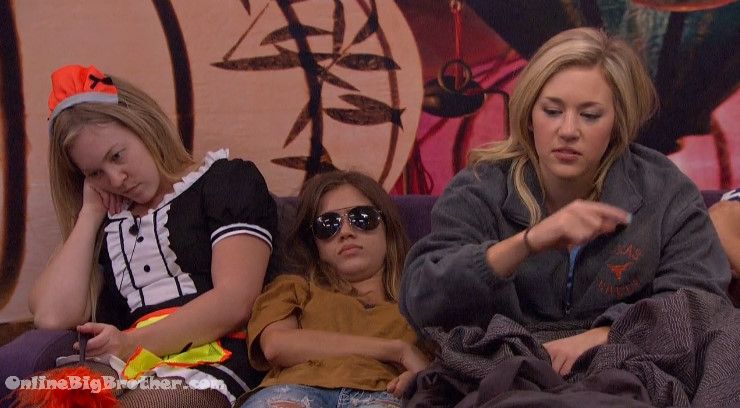 3:20pm Bummed….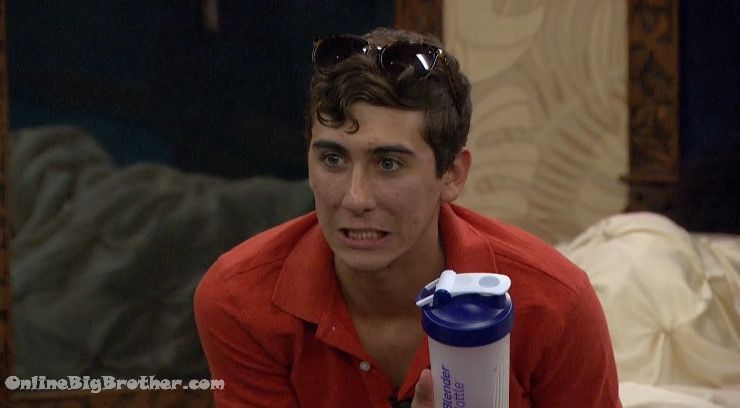 3:20pm Jason telling the HOH crew he's down to 4 packs of cigarettes
Jason – I'm going to leave that one last pack until Sunday.. then we can chain smoke them
Jason – then the patch life.. they'll make a segment on it.. they always make a segment when someone runs out up in this b1tch.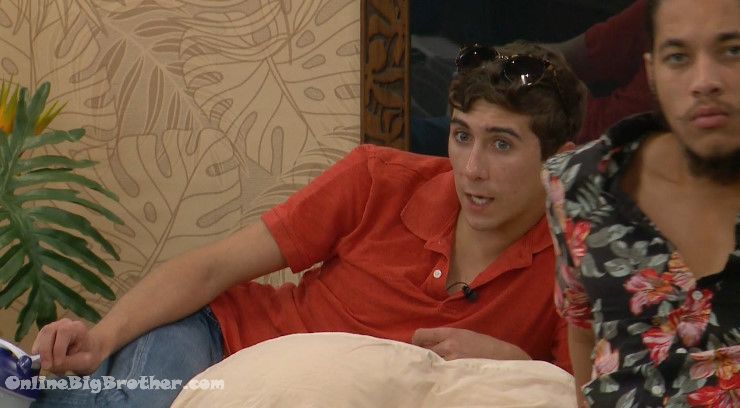 4:00pm HOH LNJ
Jason mocking Shelby – "She's barely a waitress…. you hear what she does.. gets people's drinks" (LOL)
Going over the other side's careers
Jason – what are you doing Alex you're in a maid costume do a dish
Kryssie points out Alex did a shitty job at the bathroom she doesn't want her doing the dishes.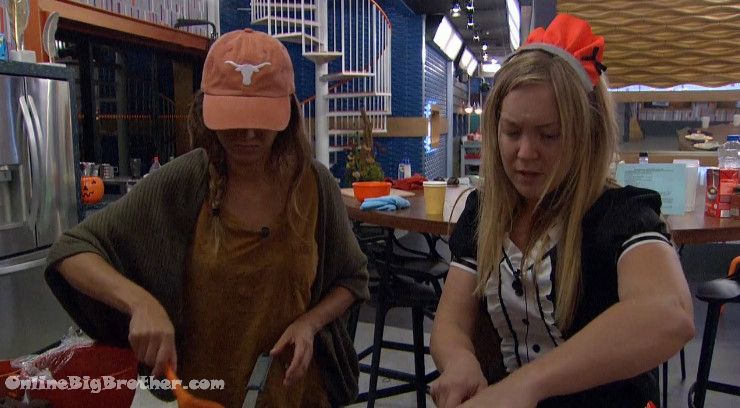 6:19pm Alex with Shelby's help making a Sheppards pie for Kryssie.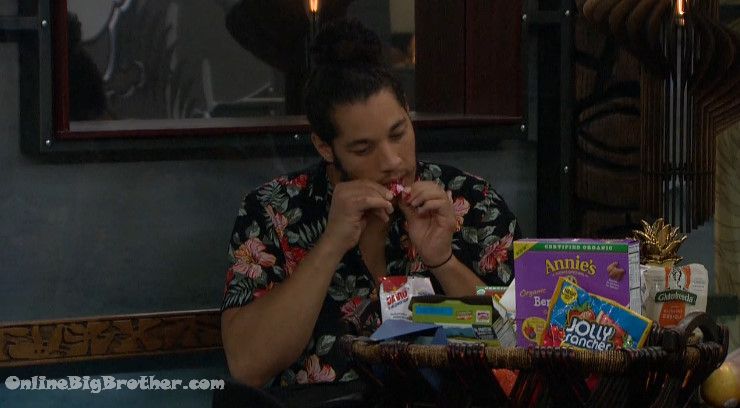 7:10pm Kryssie and Justin
Kryssie says it'll be detrimental if Neely goes home.
Justin – Voting to keep Neeley.. that is what I'm going to do
Kryssie – I trust you .. I trust you more than any of the hoes outside Jason
Taking about what they miss outside of the house.
Justin – I want to go fishing so damn bad…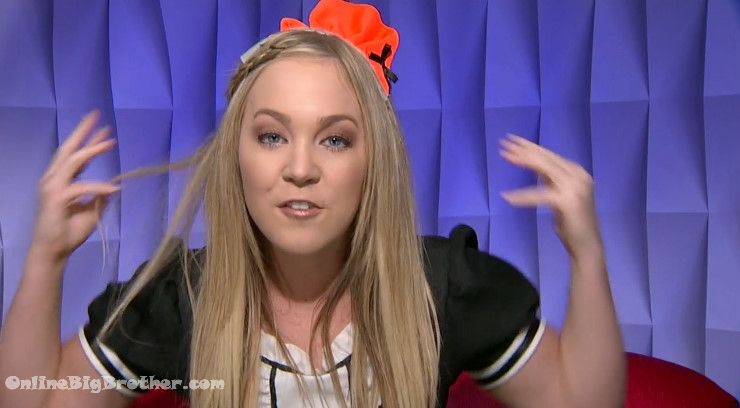 7:45pm LIve Dr's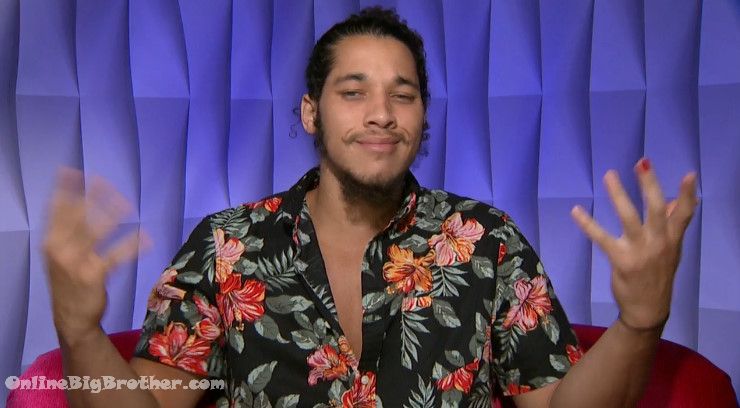 8pm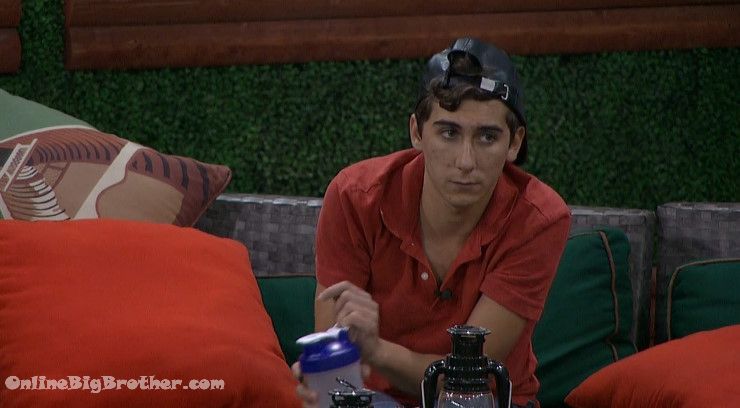 8:17pm Backyard Jason and Justin
Talking about getting Shelby out next week.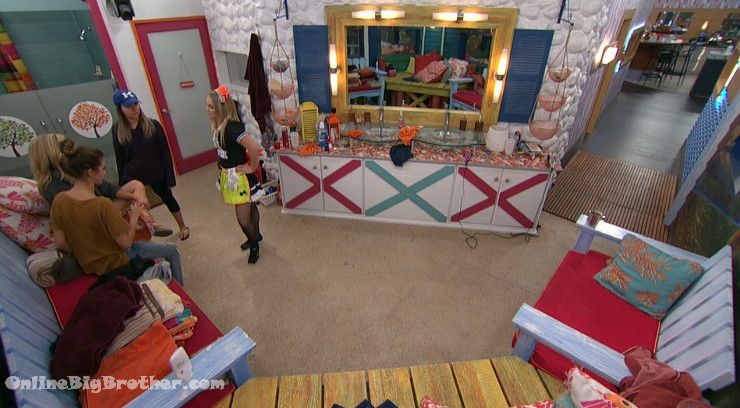 9:40pm Ball Smasher
They are going to talk to Justin 1 more time.
Shelby says she's voting out Neeley even if she's the only one
Alex says she's voting against Neeley because they all lie to her face every single day, "They want me gone"
Shelby – these are way better odds than with Monte..
[polldaddy poll=9561401]