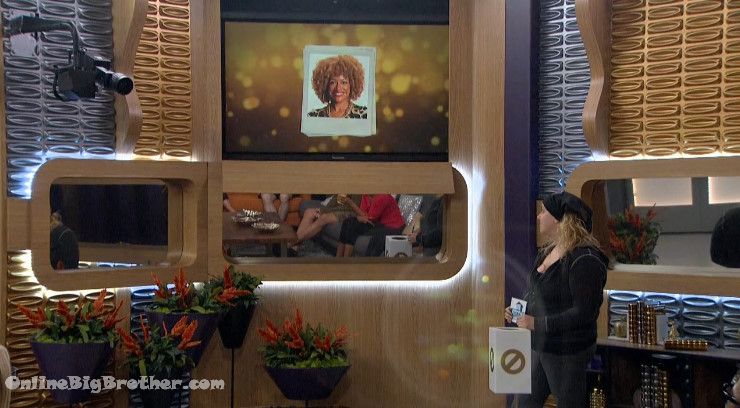 Neeley is America's nomination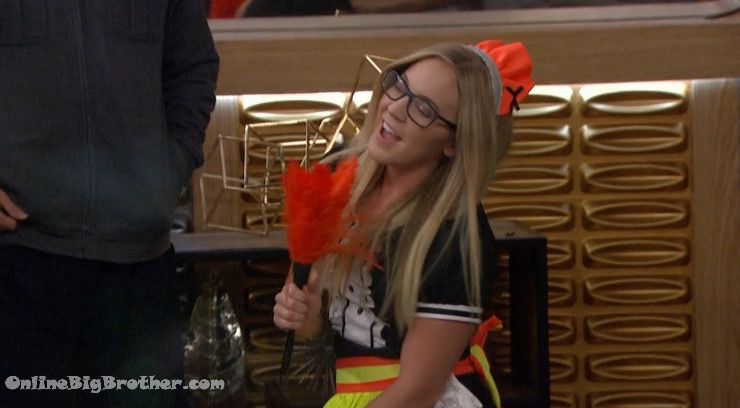 10:05am Alec has to sing happy birthday to Kryssie in between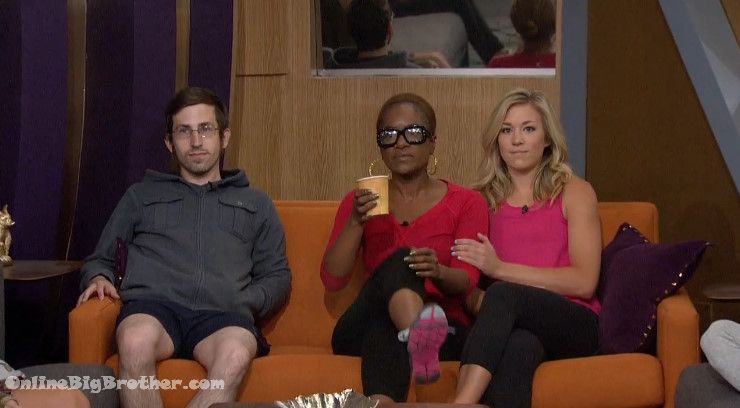 Veto players, Scott, Neely, Justin, SHelby, Kryssie, Morgan. Whitney is the host.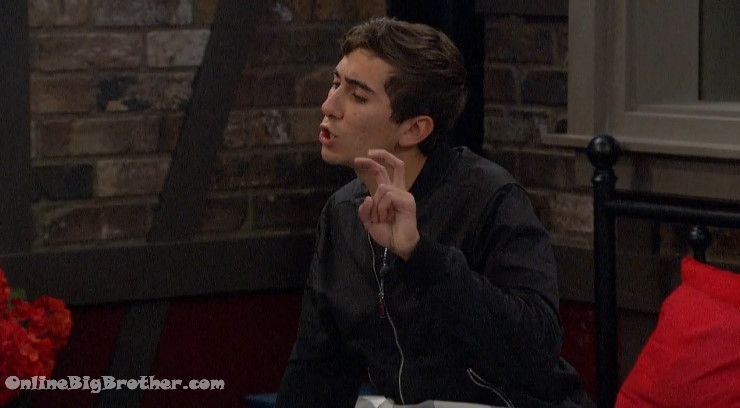 10:07pm Jason goes on a tirade
Jason has a hard time dealing with America nominating Neely instead of Shelby. Relying on America's vote and generally forgetting the importance of a social game is now coming back to bite him (unlike Justin who's mingling with everyone). Danielle is also taking it tough. He also is able to accuse Production of editing the show so that Whitney, Morgan, Alex and Shelby look better. I'll highlight some of the nice things he has to say about Shelby.
Jason – what is America watching.. All Shelby does is how she wants rich people attractive people all she talks about is sleeping with people that own a bungalow
Jason – F*** Neeley be annoying Shelby is the most terrible person in here..
Justin – mentions that Maybe Neeley is doing something Terrible
Jason – how the f*** does america like someone like Shelby
Justin – Maybe they like her because she's the underdog
Jason – she's not a underdog she's a gold digger
Danielle – maybe they want Shelby to be the replacement
Jason – she's an anorexic little gold digger.. all she cares about.. (Attractive rich men)
Jason – you're a hooker.. what the f** are you watching America… and I'm not even worried about it Neeley is all over the place.. really America Shelby..
Jason – how many people in America did this girl blow.. she was handing out Handj*bs to the stats of Oregon to make sure sh's got votes.
Jason – Shes a prostitute parading around like a waitress..

Jason says the feeds are not even on them right now.. "F****G not putting Shelby up never.. what are they watching that we're not seeing"
Jason – what the f**.. Shelby makes me look like a well balanced soulful person.. she makes me look like a religious deity
Kryssie comes in
Jason – what do you thin they are showing to America .. they refuse to nominate her..
Neely comes in
Jason- What does America see in this girl?
Kryssie- I think they are not touching her cause she is boring (LOL ZOMG)
Jason- She is trash. Prostitute parading around like a waitress. What does America see in this bitch?
Kryssie – I agree with you but all of us hate her which makes it fun
Neeley- I'm not trippin….
Jason – I'm trippin for you
Jason calls Shelby a vapid piece of trash that only wants attractive men with money.
Jason – what does america see in this b1tch
Neeley – it's entertainment
Jason – why is it OK for one of us to go home next week
Kryssie – if everyone but Shelby wins you're coming down anyways.. Scott's going the f** home..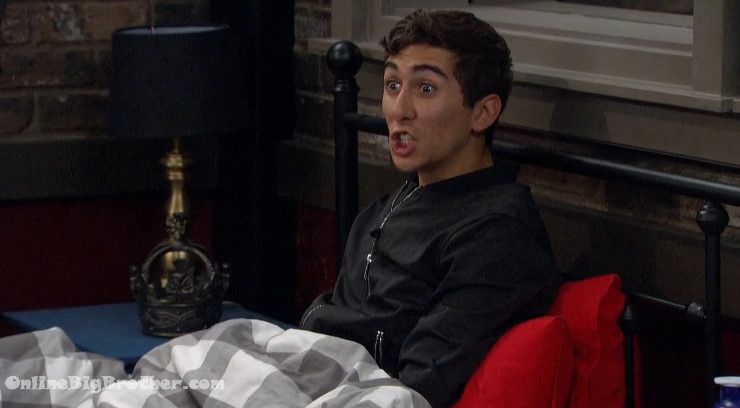 Jason – I want to know how many handJ** around the world did Shelby give out
They all Laugh
Kryssie – a considerable amount
Jason- she's legitimately a whore.
They all laugh
Justin – to each their own
Jason – no i'm no accepting that
Jason I bet she did blow all those [Production assistants]. Fucking whore"
Jason – America is more petty than we are, I've been on this fandom for a long time.. they are more petty than we are
Jason thinks Shelby going home would be a good show.. Calls the girls all b1tches
Jason accusing Scott touching him in his sleep. Says if Scott does that again "I'm going to knock his eye outta his f***g face"
Jason – his whole eye is coming out he's going to need a glass one
They laugh
Jason – I'm goign to take a sh1t in their clothes drawers
Kryssie – please do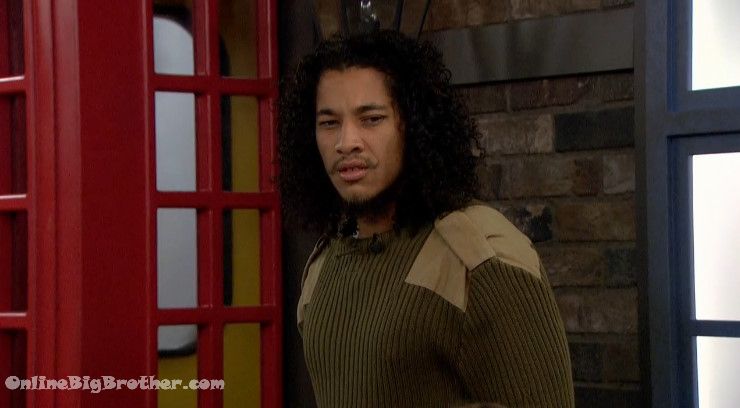 Justin leaves..
Jason – I wanna spit on Shelby's RIP grave
Kryssie – YEAH
Kryssie – you're not going to try and c** on her face like Shane did to Scott?
Jason says he wouldn't even c** on Shelby's face even out of spite.
Jason blames Shelby not getting voted America's nom on production capturing the wrong conversations on the feeds.
Kryssie mocks Shelby's crab dance after Neeley getting nominated.
Jason says it's no a big deal if they take Scott down one of the girls will go home.
Jason and KRyssie are agreeing that Justin cannot fU** around today. They can't eliminate Neeley from winning the POV. (like last week and Danielle)
Jason says Justin can not mess up again..
Neely says she's a better competitor than Shelby she thinks they're side will win the Veto. the only person they have to worry about is Morgan.
Kryssie points out that Morgan is down with gettign Scott out.
They realize that this week might be a tie and America could be the deciding vote.
Jason says now that one of theirs is up there, all their deals with the other side are trash. The entire week is changed now.
Jason – these people will break those deals .. they will flip..
Jason continues to blame production fro Shelby not getting voted.
Kryssie is Shocked
Jason says he's mortified
Neeley says she's not surprised at all.
Jason says apparently not anymore his fans are gone he Says there's more people like Shelby. "They all jumped over to the prostitution boat."
Neleey says Shelby's the only entertaining person on that side.
Jason – Entertaining how? Sucking d*ck for money
Neeley says nobody on that other side is fun to watch once SHelby goes it's going to be 'Cracker.. salty.. boring.. just wathever"
Jason – she's not got that much flavor .. suck guys dry for money
Neeley – she's got more flavour than the rest of them
Jason – apparently the stuff America hated the last time is what they like this time..
Jason – last time that is something they didn't respect.. gold digging whores.. Fame.. here to steal peoples money just looking for someone to use. (LOL isn't she a lawyer)
Jason – apparently everything has changed in a hear and a ha;f
Jason – she did blow all those PA's that's why they aren't showing footage of her being terrible.. F****G WH**E
Jason – she's a wh*re she knows she's a wh*re..
Jason calls Shelby a terrible human being, "What happened to America.. I believe she is terrible human being"
Kryssie says she's being portrayed as someone likable
Jason agrees.. (wait how are they portraying her)
Jason says Shelby gets no camera time
Jason says Shelby is 24 and that "B1tch" is doing things that he did when he was 19. (Like bar exam?)
Jason – I'm going to rub that chap stick on my brown star and offer it to her (Shelby)
Jason says that "b1tch Shelby" will have to pay 50 grand to get his a$$ says Shelby will blow a dude for free drinks
Jason – if none of them are have not next week I'm really curious what they are showing..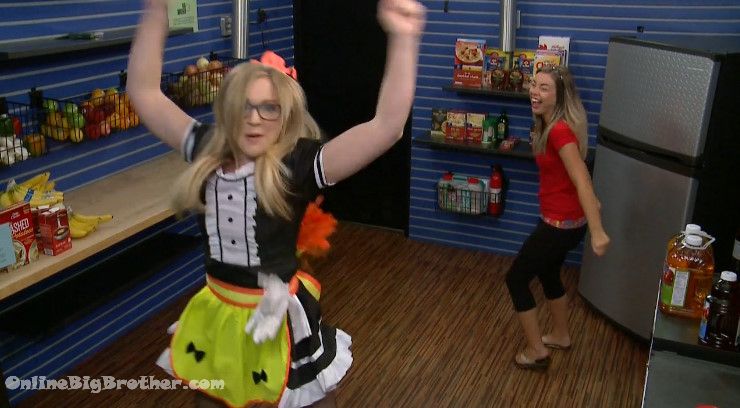 10:08am Alex and Whitney happy dance time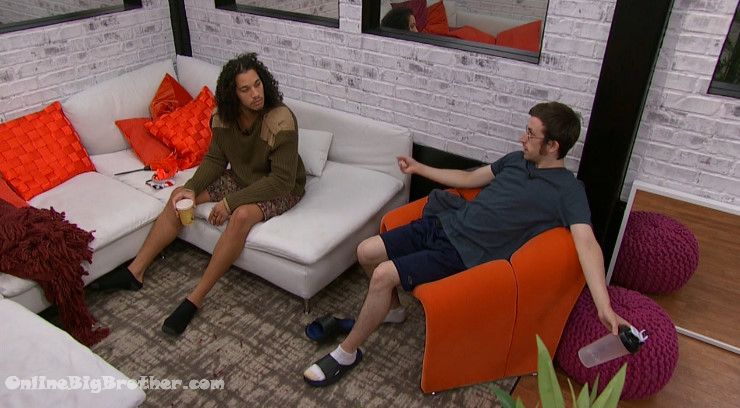 12:15pm Justin and Scott
Justin – in all actuality Neeley can go home
Scott – that's what I'm hoping for, Neeley and Kryssie can't win
Justin – if you win, you just cannot come for f*n Kryssie right now.
Scott: That's fine. My priority is Neeley, Danielle.. after that maybe even Shelby and Morgan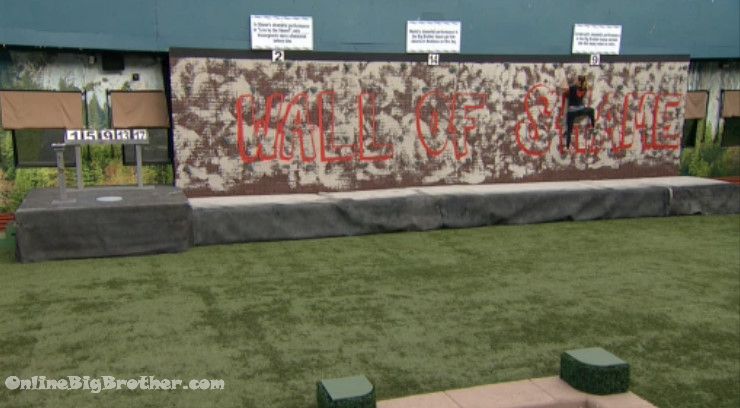 1:00pm They will take turns on the Veto competition. The order is
1 – Morgan, 2 – Neeley, 3 – Kryssie, 4 – Shelby, 5 – Scott, 6 – Justin
1:30pm POV starts
You have a maximum time of 30 minutes
If you fall you get a penalty
3:30pmPOV comp
MOrgan, Neeley, Kryssie and Shelby have completed.
Morgan has the best time out of the three. Kryssie asks to forfeit because she cut her hand.
MOrgan ~ 8:4 minutes
Neeley ~ 26 minutes
Kryssie ~ 30 mins+ penalties
Shelby ~ 12 minutes
Watch the BBOTT Live Feeds FREE for 1 WEEK!
Click here for your: FREE Trial!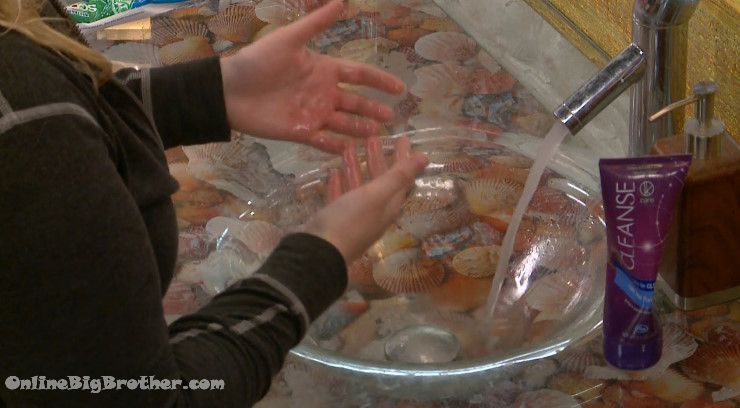 Kryssie's hands are jacked up.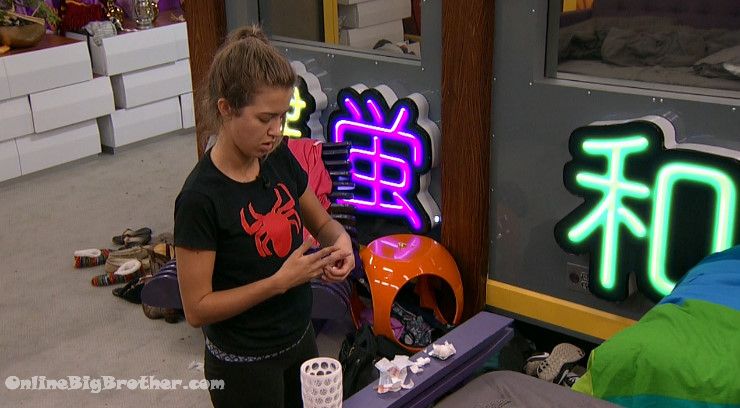 Shelby's hands are hurt as well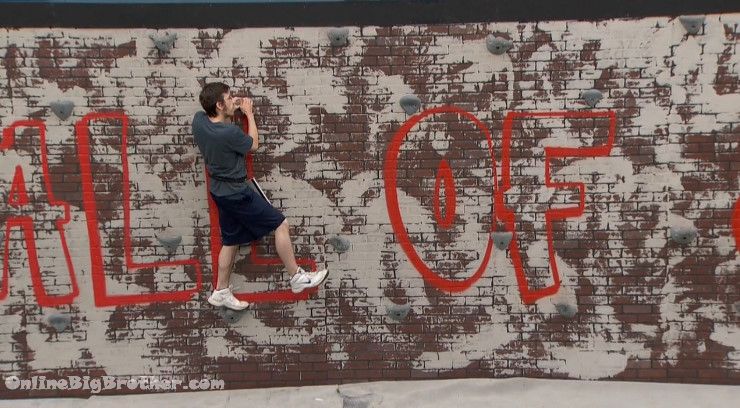 4:01pm
Scott's turn.. He's a bit slower than Morgan ~8:5
Morgan still in the lead.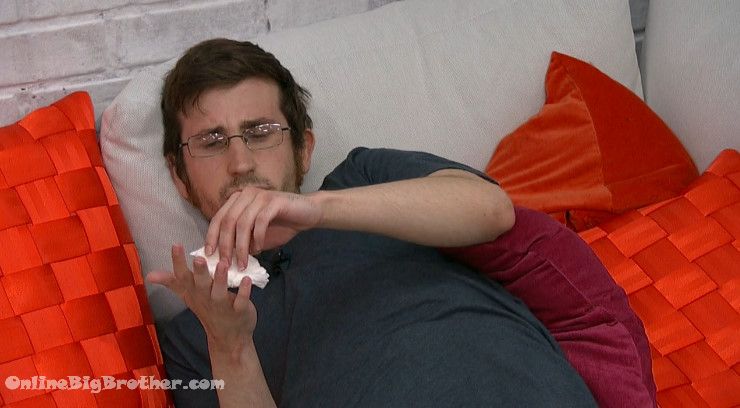 Scott's hands are sore..
4:26pm Justin's Turn
"Welcome to the wall of shame.. "
Justin – damn these are hard questions
Justin has a good time doesn't take it too seriously.. makes a mistake laughs it off. He's not having any trouble with the wall it's the questions that are messing him up.
4:38pm Justin is still working on the POV. His time is greater than MOrgans.
Justin – can I call a friend
Morgan wins the Power of Veto..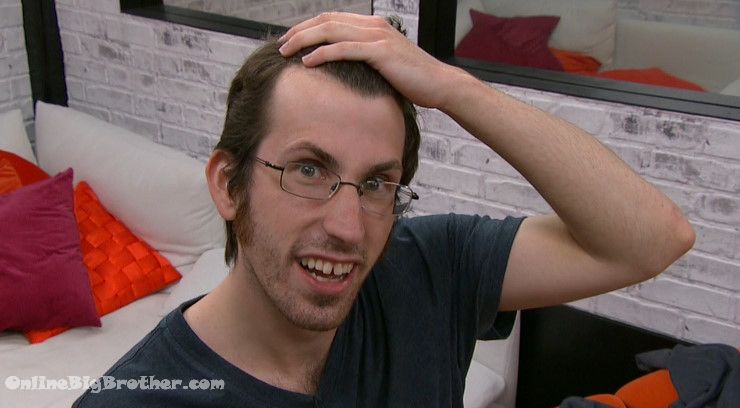 5:12pm Scott telling us that nice Scott is goner "Shit is about to get raw uncut… un filtered mother f****ers are going home" it's scotty here's here to play..
Scott – I'm sorry I'm swearing.. I'm goign to take people outta this game I have more debts to settle.
Scott – I made Halloween.. Halloween.. YES.. HALLOWEEN
Scott – Kryssie, Daneille and Neeley you better watch your backs..
Scott – feeds are going to be lite tonight..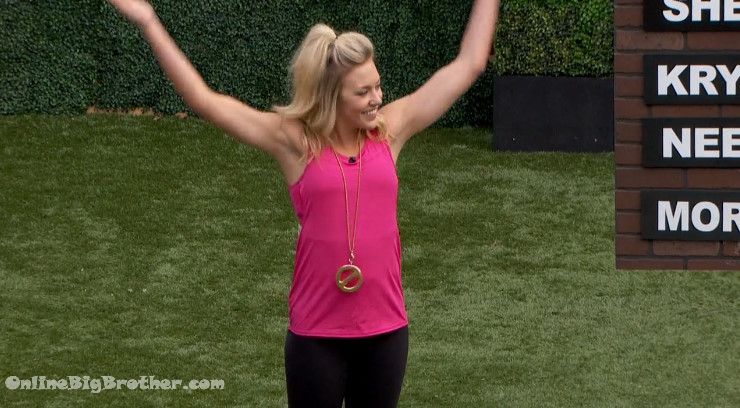 5:35pm MOrgan wins…
Her time was 8:35