Neeley is America's nomination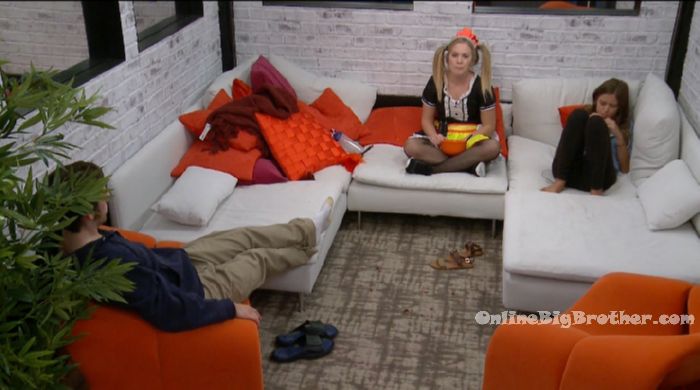 Watch the BBOTT Live Feeds FREE for 1 WEEK!
Click here for your: FREE Trial!

9:10pm – 11pm Lounge room – Shelby, Scott, Alex. Scott – those three … Kryssie, Neeley and Danielle are going to vote against me no mater what. They don't even got to pretend. Shelby – that's what happens when you say you're going to put them up in front of them. Scott – well I did nominate two of them and I took out the other ones boyfriend. Its to be expected. I've used both of them as pawns and took out Danielle's boy toy. Shelby – but you played with emotions apparently but now if they want to get you out because of that, that's not playing with emotions?! Scott – whatever, never cared! Shelby – Hypocrit-idiots! Scott – if the third nominee comes down .. no matter who it is .. I'm going home. Alex – that's why I want it to be Neeley. Scott agrees. Shelby – I think they (Danielle & Shane) will date for two .. maybe three weeks after. Like he got 3K in stipend money and a step child! Congratulations! And she's sitting here talking about marriage and what they're babies are going to look like .. and they were together for 3 weeks. COO COO! COO COO! Whitney (AKA Mike Tyson) and Alex join them. They talk about different scenarios with who America might nom and if it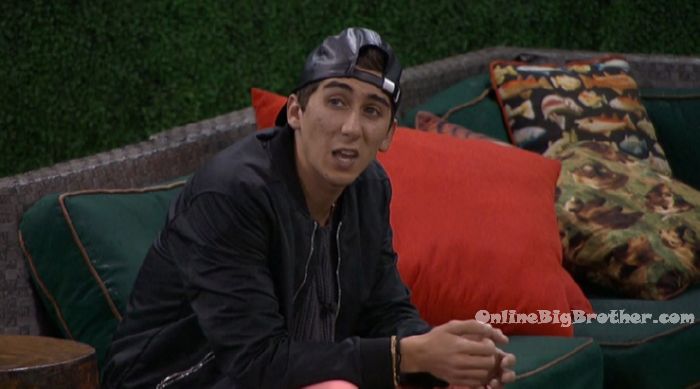 9:25pm Backyard – Jason and Justin. Jason – If Whitney is up on the block she is going to have to talk game with me which she hasn't had to do yet. And I would give Whitney a deal like if I'm up there you have to vote for me to stay or if you're HOH you can't nominate me. I'm willing to make deals with Whitney but she has said nothing to me. I'd rather make a deal with Whitney than Morgan or Shelby. If Shelby is up there its best case scenario. If Neeley is up there its not a bad scenario but its going to be hard to flip on her this week. Flipping on her next week…. easier. Justin – I've had a gangsta a$$ idea. If you flip the phone up does it ring downstairs? Jason – yes. Justin – what if we flip the phone. Jason – like leave the phone off the hook. (Why has no one else thought of eavesdropping on the HOH like this before?) Justin – yeah and I'll already be downstairs so we could hear Danielle and Neeley's what cha ma call it. Jason – They've already told me what they're selling. Justin – and Danielle is gunning for you or Neeley is? Jason – Danielle is gunning for me. Both of us, but me first. Justin – that's crazy, we've got to get him out of here. That was a terrible game plan on Scott's part getting Shane out of here. Jason – I know. Justin – America gave us Danielle on a silver platter. Jason heads up to the HOH room. They talk about random things. Jason and Justin mess around with the camera's outside the HOH room.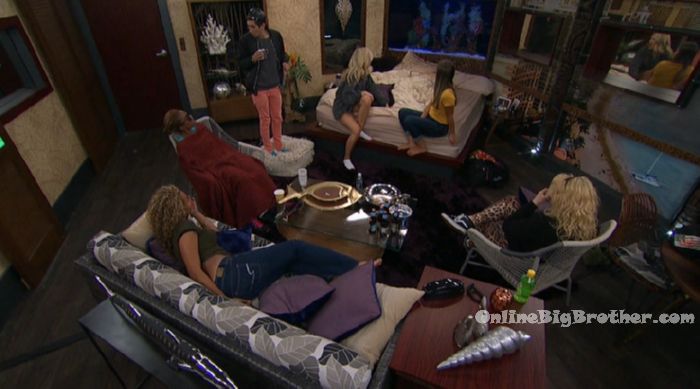 Justin TV@bigbspoilers #bbott pic.twitter.com/tIkdJO9uXa

— Dawg (@DawgsBigBrother) October 24, 2016

12:20am Backyard – Danielle, Justin and Jason are talking. Jason – the London room is cursed. Cornbread, Monte, Shane, … Scott. Justin talks about having not very good sleeps. Danielle tells him he should sleep in the London room. Justin – you're sleeping in the havenots. Jason – yeah, America doesn't like me this week. They chat about random things and then head inside to go to bed.

1am All the house guests are sleeping…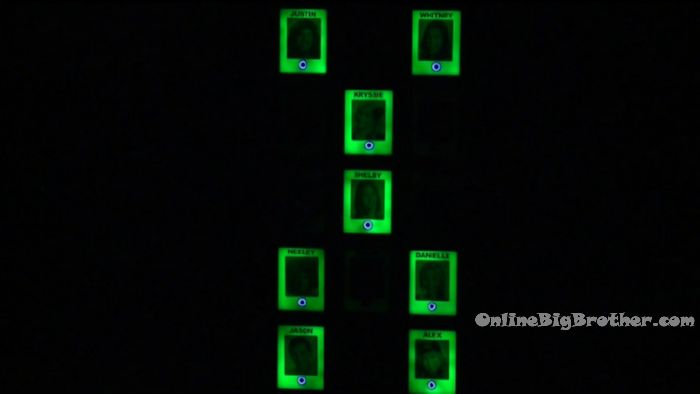 [polldaddy poll=9552718]