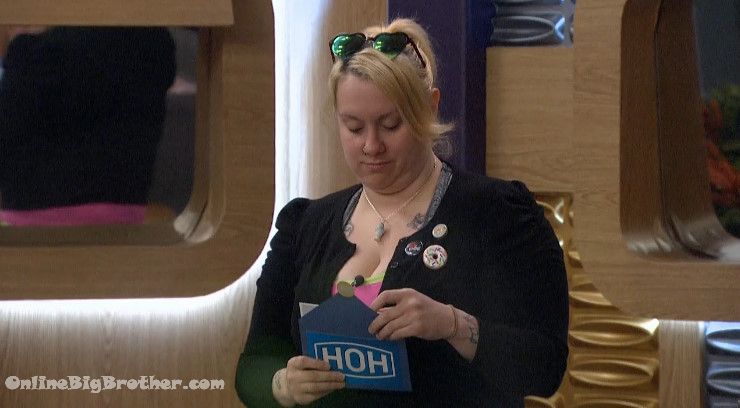 1:00pm Have not Reveal "Scott, Neeley and Jason "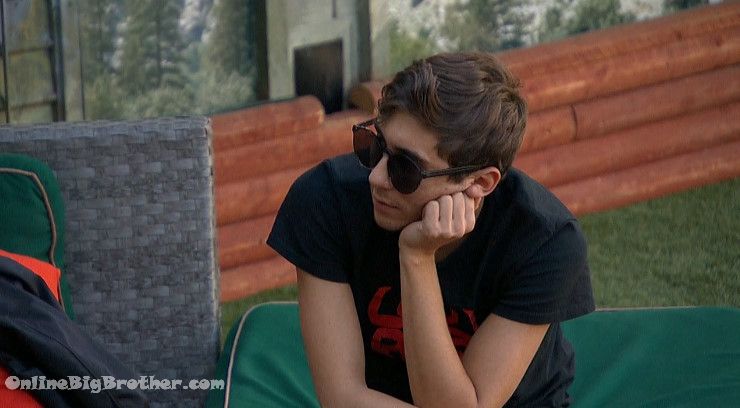 1:04pm Scott and Jason
Jason says he knew that's who was goign to be pick.
Jason – I'm fine.. I'm someone that doesn't really care about the slop.. I hate the showers but that's OK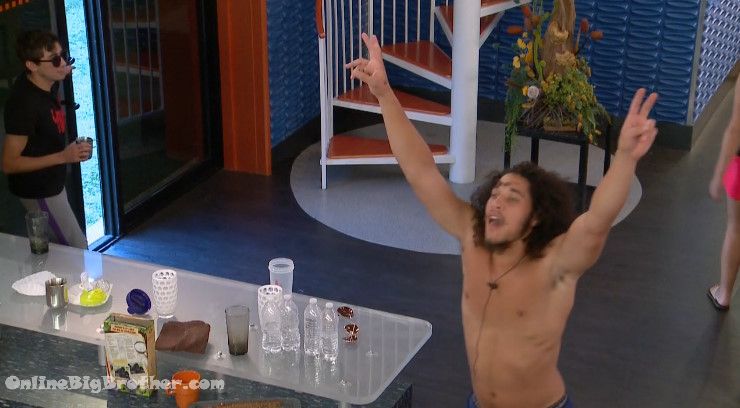 1:09pm
Justin thanking America for not picking him as a Have not
Cereal. Milk, Pizza and Chicken.. that's all I eat..
Justin – I'm so blessed for real.. thank you so much
Justin thanking the fans over and over again, he's legit happy and appreciates that they didn't pick him as a have not.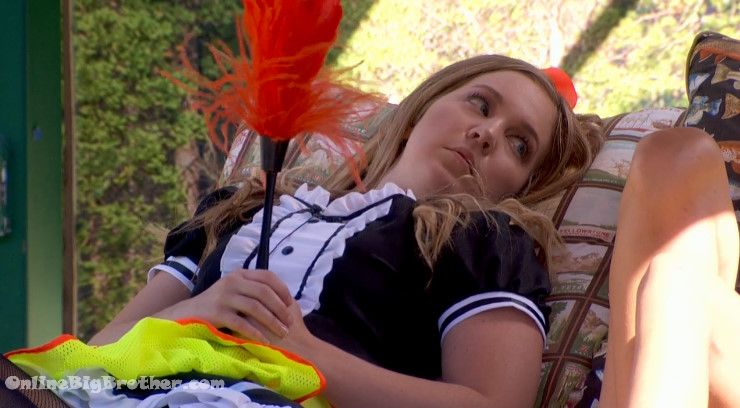 1:09pm Alex and Shelby
Shelby and Alex agree that Jason will be cranky this week.
Alex says either Neeley or Scott will be America's nomination.
Shelby says there's a 2/3rds chance she's being nominated.
Alex – Scott will be the backdoor for sure.. Ugh I don't want Scott to go home.
Alex tells her Scott going home sucks for them.
Shelby he's sketching me out.. the way he's acting.. his fake laugh very strange like for scott.
Alex agrees adds that out of all them Scott has to go.
Alex tells her she's the safest one out of the girls, (Whitney, Morgan, Shelby)
Shelby – Whitney might be in trouble this week
Alex isn't sure
Shelby – one of us is in trouble
Alex – I think it might be Morgan
Shelby – F**K
They agree Whitney is better at comps than Morgan.
Alex points out that Morgan is the weakest of them all.
Shelby agrees says Morgan is really bad at comps.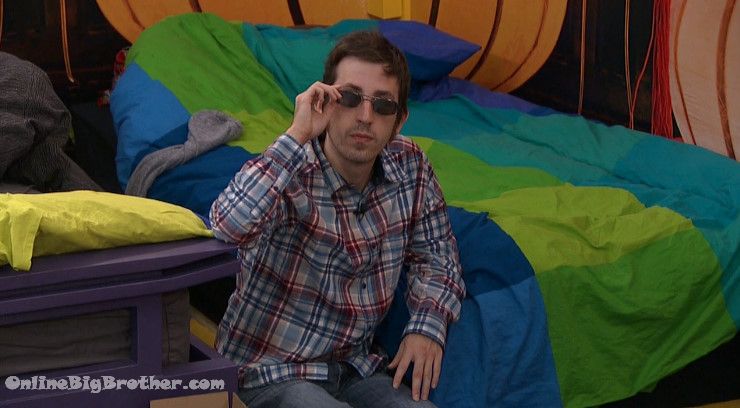 2:00pm Scott and Whitney
Scott thinks it'll be a question competition because Alex is in a costume they can't have a physical one. Scott thinks this will not benefit him.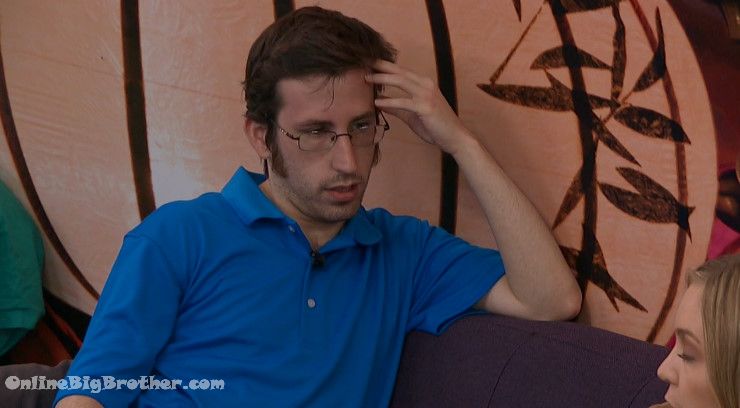 3:14pm Scott and Alex
Scott says he doesn't care who goes as long as it's not him or Shepby. Scott says his core 3 are Alex, Shelby and him.
Alex says strategically they should save Morgan over Whitney
Scott says Jason is the brains behind Justin and Jason wants Whitney out.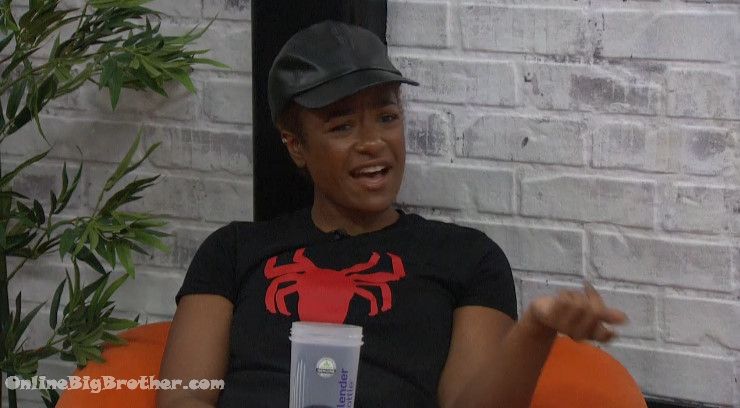 3:43pm Morgan and Neeley
Morgan tells her if she wins HOH her and Kryssie are safe.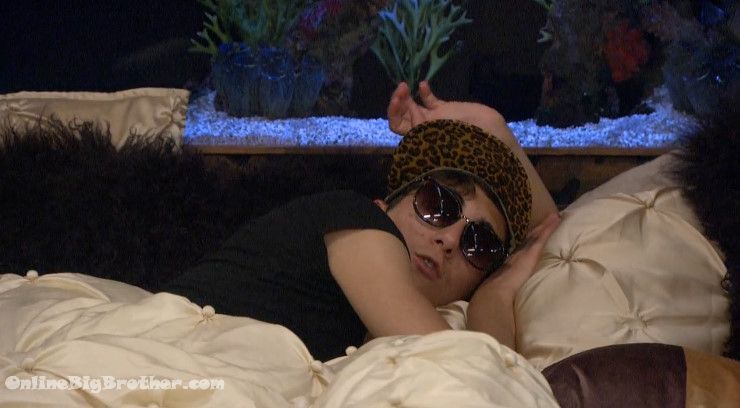 4:15pm Neeley and Jason HOH
(Kryssie is in the room you can hear her burb)
They are talkign about how annoying Danielle is.
Neeley says Danielle annoys her the most
Jason says Shelby annoys him a lot but not as much as Danielle says she's not as passive aggressive anymore.
Jason tried to tell Danielle she's annoying but 'She can't change"
Jason says waits to tell her stories she doesn't care to listen to your story.. Her stories last 4 hours, "you can't tell her nothing she knows everything"
Jason says she's like his brother Asks production to shut off the feeds because he's going to talk about him. Feeds flip..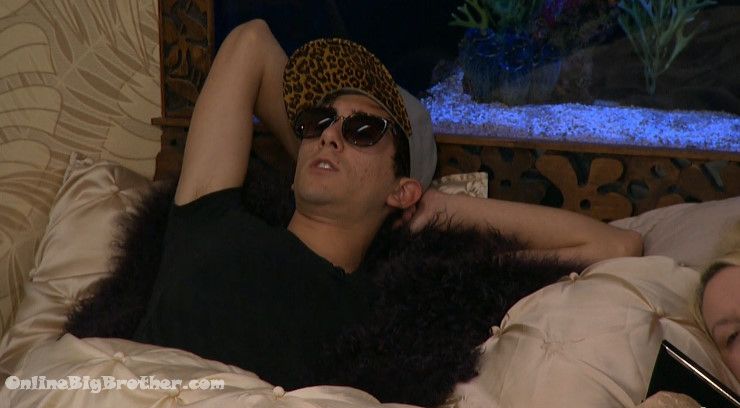 5:14pm HOh Jason, Neely and Kryssie
Jason saying how annoying Danielle is. "She needs a slap of reality"
Neely says Danielle is trying to be someone that she's not.
Jaosn – there's more to life than being the only person speaking.. I don't care about the VIP life
Kryssie – I've never been VIP
Jason says he can get her into VIP when they get out he knows people. (Z-mog)
Jason – it's not that exciting or cool..
Jason says Danielle tells the same damn story 400 times.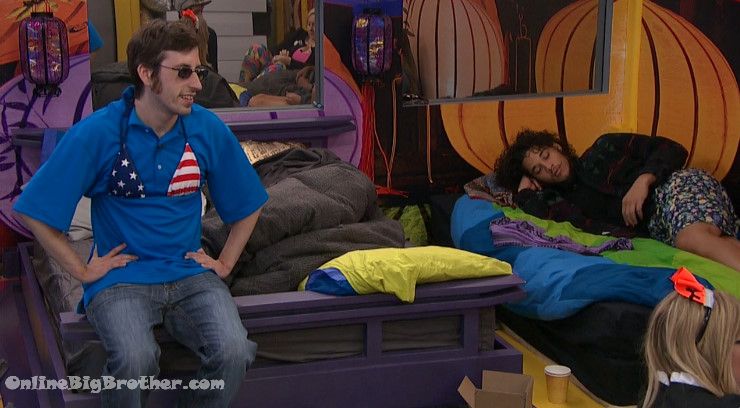 6:41pm Saturday night….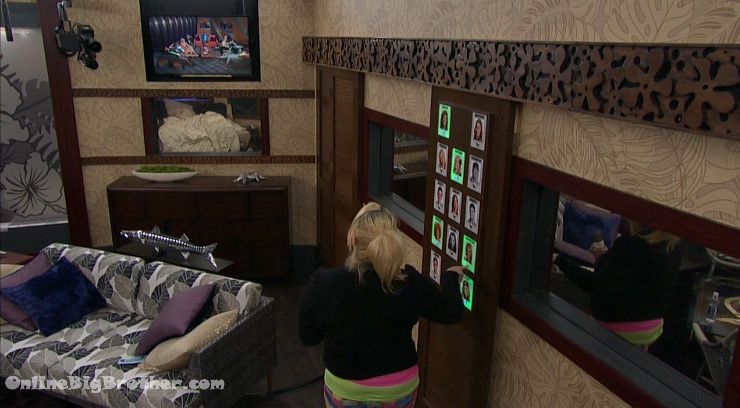 7:00pm Safety Ceremony
Neely, Justin, Danielle are safe.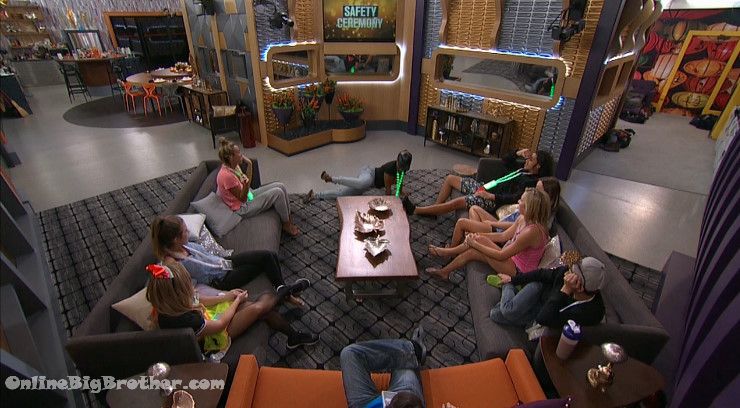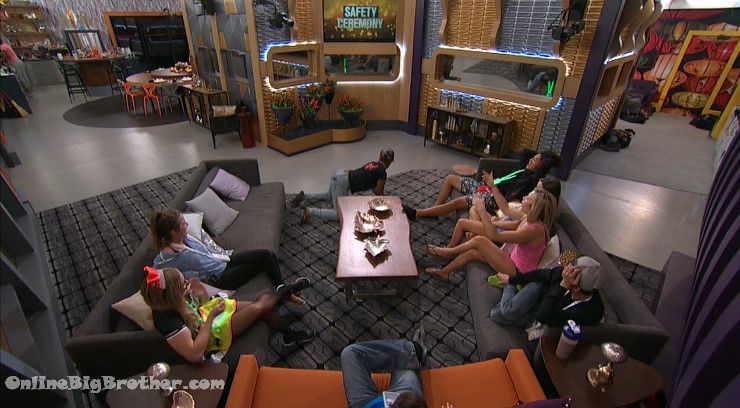 Neely dances between houseguests being called safe.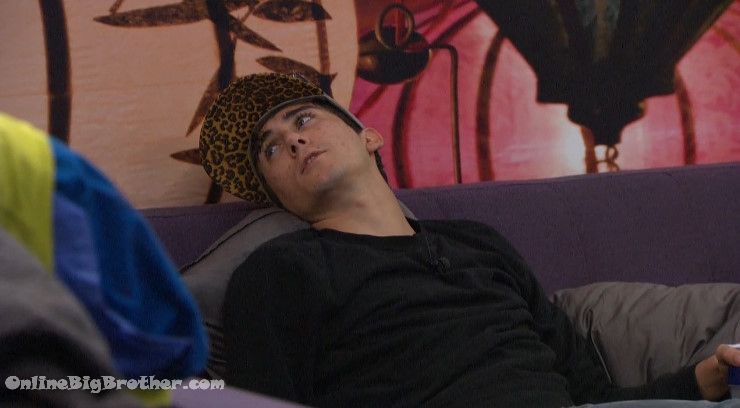 7:52pm Justin and Jason Tokyo room
Justin – this is some craZy stressful sh1t.. I usually don't deal with this much stress
Jason – the stress you go in here is some sh1t .. I use to have blonde high lights now they are all grey
They both dislike the indoor Lockwood
Jason – they don't care we're like Guantanamo prisoners locked in here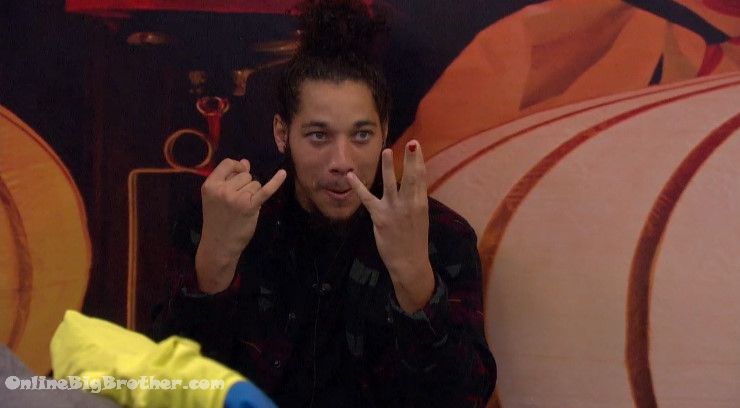 Justin says after this week there will be 6 of them.
Justin – we can do it
Jason – we have to win next week
Justin – you think
Jason – people on our side are coming for both of us
Justin – you think
Jason – I know .. I have confrontation
Justin – from who
Jason – we'll get into it later
Justin – is it Neeley
Jason Danielle "She thinks i'll go work with these girls based on how I played on my season"
Justin – who she tell that to
Jason – doesn't matter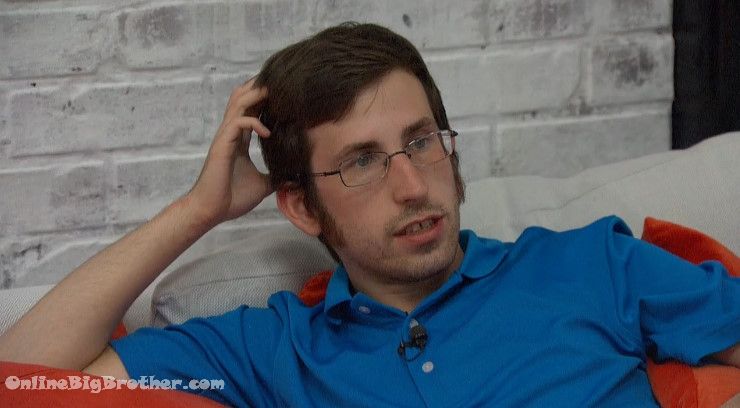 9:00pm Alex, Scott and Shelby
SCott says Justin wants SCott in the game to take out Neeley. Jason and Justin are worried about Neeley coming after them.
SCott – I feel like it's up in the air right now.. I think Kryssie will nominate Morgan 100%..
Scott doesn't think he'll go on the block Kryssie is betting he'll be America's nomination.
Scott – she wants to see me or Morgan go on Wednesday..
Shelby leaves to talk to Kryssie comes back says Kryssie sin't talkign to anyone right now
[polldaddy poll=9552718]