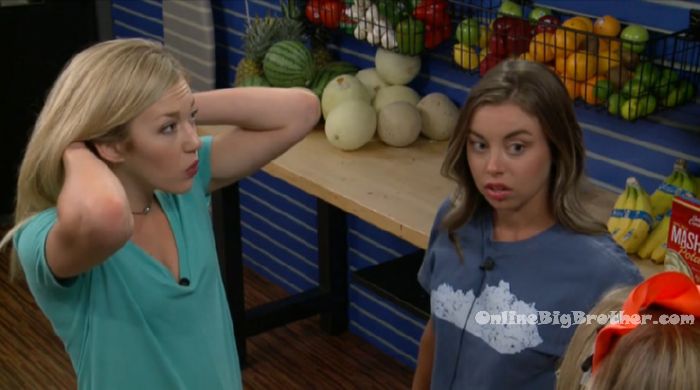 9:25pm Storage room – Morgan, Alex and Whitney. Alex – I feel like if you go back to back to talk to Kryssie she will view it as fake. You need to talk to her tonight. I think together will have more power. Last night when you went separate it was like a group thing but if you go together it will be like you're together .. separate from us. Morgan – we need to make sure this is her target and the we will vote how she wants. Alex – say then next two weeks honestly. Make it more than one week deal. I think your best option.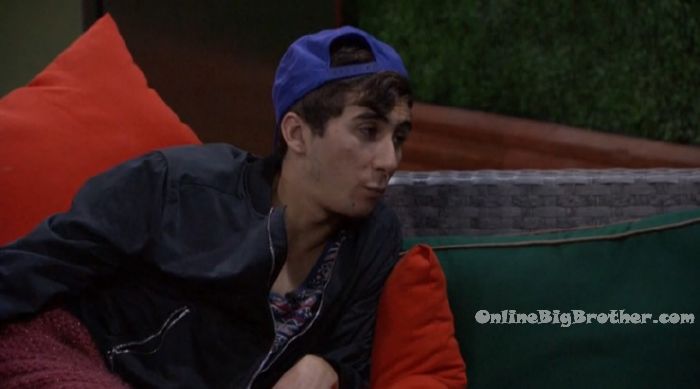 10:15pm Backyard – Jason – this is our time to take a shot. Kryssie tells Jason – I'm going to make sure whoever does go home this week that its advantageous for you and I. I think if Scott goes, Alex will start spilling her tea to you. I think that could work well for you and I. I do think Scott would be the easiest to get out this week. I think it will be Scott and Morgan or Scott and Whitney.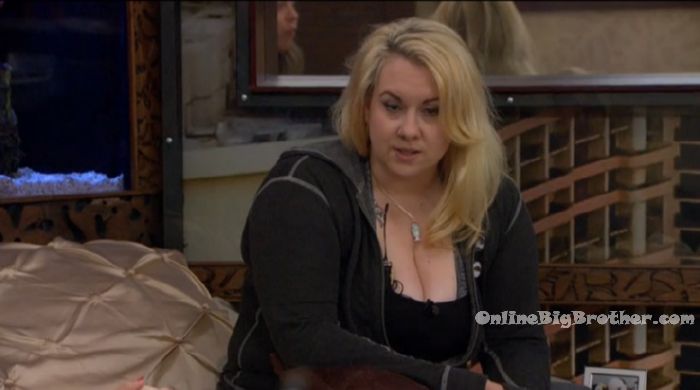 10:45pm – 11:15am HOH room – Morgan and Whitney talk to Kryssie. Whitney – we figured that we're on the same level as compared to Shelby or Scott and that one of us is probably, definitely, maybe going to go up. We understand that but we just want you to hear us out. Obviously Alex was the target… Kryssie – MMmmm.. debatable. Whitney we know that now that she's safe its probably thrown a wench in the plan. Morgan – so basically if we are not the target this week.. you have two votes with you. And we're pretty sure Alex would vote with us too. That's 3 votes in your favour which is a lot right now. And going forward in the next 2 or 3 weeks if someone from our alliance mentions your name we will bring that information to you. Whitney – this is your HOH so you need to do what is best for your game. Morgan – I know that Scott is going to be gunning for you and I know for a fact that he has ties with other people in the house. Whitney – Scott just does whatever is best for his game that week. Morgan – when he came and talked to you I know he used reverse psychology and that he wasn't going to talk to you again. Kryssie – you two were the people that came to me when I was put on the block. Especially now that Alex is off the table I have to explore the pawn scenario. I think Scott is the best to go. I also think that America would respect the scenario of getting rid of him. I don't think Alex needs to go. I don't have a problem with either of you. If either one of you end up on the block just know you're not the one I'm gunning for. Someone from your side is going home. Scott has made some bad moves and choices. Depending on what happens with the havenots he is absolutely at the top of my list. To make sure.. which ever one of you that is on the block… whoever wins veto .. he (Scott) can't come down and if for some reason he does come down… then everyone has to be ready to kiss Shelby goodbye. Whitney – you think everyone would get rid of Shelby over us? Kryssie – yes. Justin and Neeley can't stand her. As far as I know everyone on my side is going to vote how I vote. I made 1 hand shake deal with Alex and she blew it. I am willing to shake hands with you two that even with whatever happens with havenots tomorrow. I know I'm supposed to make you sweat but don't worry.
Watch the BBOTT Live Feeds FREE for 1 WEEK!
Click here for your: FREE Trial!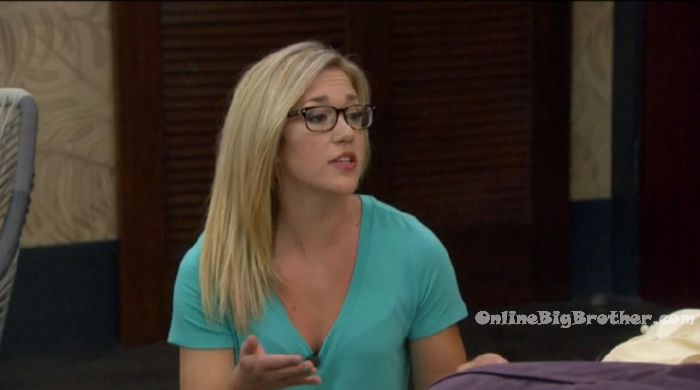 1am Jason tells the other house guests about their made up story about all the house guests.
1:45am HOH room – Kryssie, Neeley, Jason and Danielle are chatting about random things.

2:40am
All the house guests are sleeping.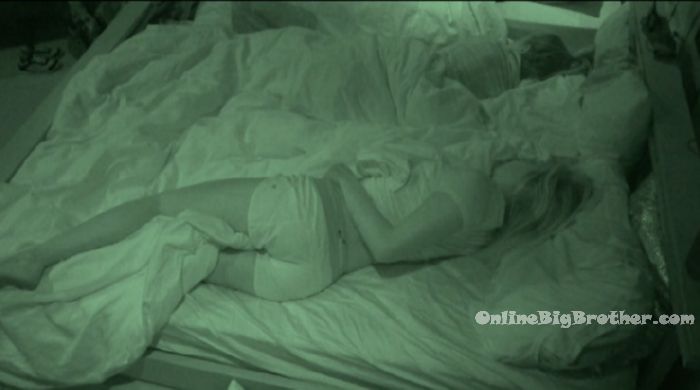 [polldaddy poll=9552718]
[polldaddy poll=9552723]