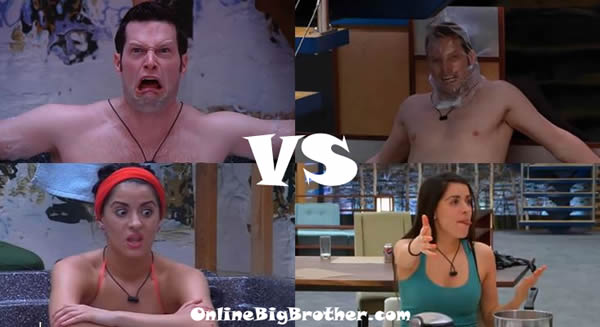 Big Brother Canada EVICTION Episode: April 25th, 2013 @ 10pm ET/PT
Talla Rejaei and Andrew Monaghan were nominated for eviction. Unlike almost ever other eviction this season I cannot say with 100% certainty who will be going home. As the feeds have been down for most of the day we have no idea what last ditch effort was employed by Andrew but from what I've seen these last couple days I am pretty confident that Andrew is gone. Dawg did record some last minute conversations that hinted Emmett may be changing his mind but that's all we are going by. I wish we could keep both stooges but that's not going to happen. Stooges had a chance to win the Head of Household and Power of Veto competitions but they just didn't have it in them, someone has to go home every week. The Milkmance reign of terror continues with really nothing much standing in their way. They are outplaying everyone in the house in both manipulations and competitions. The only aspect where they are weak is entertainment value but with only 7 days left it doesn't matter.
Every season of Big Brother there is a group of players that I enjoy watching on the feeds. It's a combination of Game play, comic relief and just plain interesting conversations. This year it was the stooges. last night with the stooges
The one thing I'm hoping for from tonight's episode is for them to tell us how the next week will play out. Will there be an eviction on Sundays show? Is the final HOH going to have 4 players. Are they just going to award Gary the money so he can buy a museum and be famous?
My predictions
Andrew goes home Talla wins the HOH
Social Media Rumors
Andrew was evicted by a vote of 2-0
HOH was not completed on the episode
Confirmed Eviction results
Jillian votes to evict = Andrew
Gary votes to evict = Andrew
Andrew voted out
Confirmed HOH results
Jillian
*** Feeds go dark Sunday at Noon ***
Eviction Wednesday night episode to get down to final 3
Video of TONIGHT's episode is uploading:
https://youtu.be/hJTh57lxyaY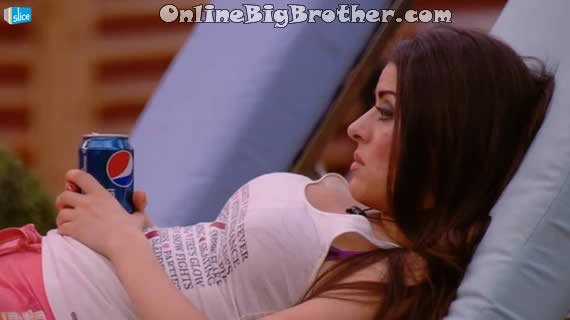 11:14pm Feeds back