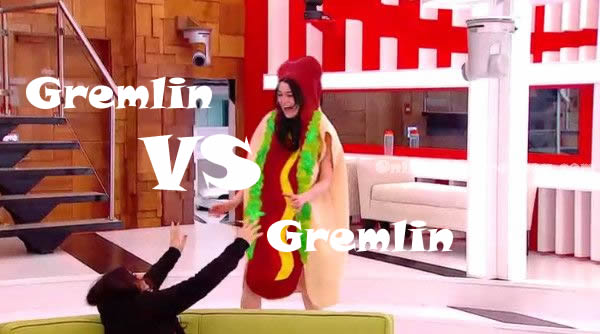 The Big Brother Canada season is nearing it's final leg. At this stage competition wins are paramount. Two big plays are possible one to get Jon/Neda out or Neda and Jon turning on Adel/Heather before Sabrina.
Jon and Neda continue to make deals with everyone in the house, All their bases are now covered (At least on paper). Heather and Adel seem to fine with their original final 4 plan but Jon/Neda fearing betrayal are going to try and use Sabrina to take them out. (Players doing the majority of the betraying are the ones always worried about being betrayed themselves).
Sabrina is just along for the ride at this point She needs to win some BIG competitions to make it to the end and have any chance of winning.
It's Jon/Neda's game to lose they just need to win a couple more comps and they are 100K richer. A pair in a game of 5 people has a HUGE number advantage. Why the house doesn't deal with theses couples early in the season is beyond me.
Adel is in much the same boat as Sabrina, He's really playing for 20K unless he pulls together some major competition wins.
Heather needs to win a handful of competitions but could still pull off a win, surviving this coming week will be her biggest challenge.

My Predictions
Rachelle goes home Sabrina wins HOH
Social networking spoilers
No credible spoilers tonight 🙁
Actual results
Jon Votes to evict Rachelle
Heather Votes to Evict Rachelle
Neda vote to evict Rachelle
Rachelle Is evicted from the Big Brother Canada house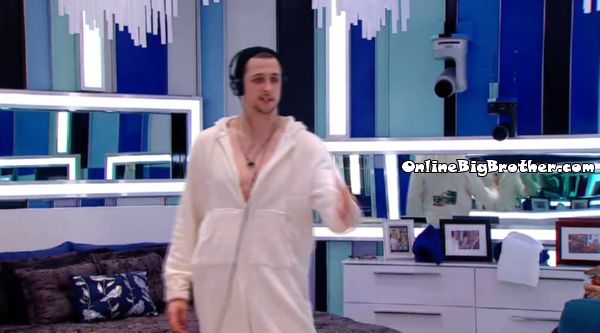 New HOH is Jon
Finale is 2 weeks away.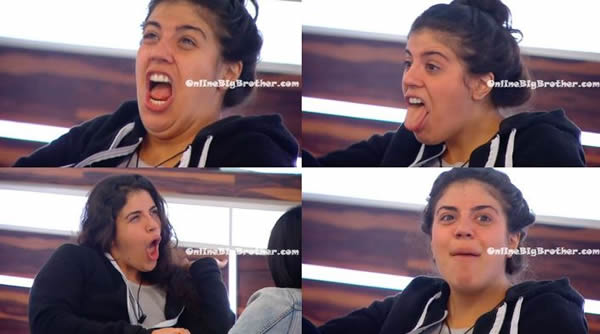 LIVE FEED LEAK of TONIGHTS HOH COMPETITION!! https://t.co/usD2QoV3T5 @bigbspoilers #BBCAN2 pic.twitter.com/RU1cStD8IV

— Dawg (@DawgsBigBrother) April 24, 2014