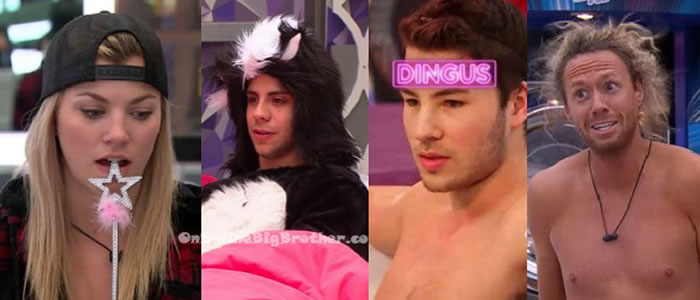 The Finale of Big Brother Canada 4 is finally here! On tonight's 2 hour episode we will find out the results of how the final 3 house guests did in Part 1 and Part 2 of the HOH competition. Then we'll watch live as Part 3 unfolds and the winner of the final HOH decides who is the final jury member and who they take to the final 2. The jury members will ask the final 2 house guests questions and then they'll vote on who they want to win the grand prize! The winner of Big Brother Canada 4 will receive $100,000, a $25,000 gift card from The Brick, and an OxiClean prize pack valued at $10,000 that includes $500 of fabric care products and a $9,500 wardrobe makeover. (Side note: What was the point of the Jackpot going off all season? Just so Cassandra could sweep up some poker chips?!)
[table id=52 /]
Twitter Spoilers
Big Thank You to @hamsterwatch for all the spoilers this season!
HOH Part 1 Winner: The Brothers (Phil)
HOH Part 2 Winner: Kelsey
HOH Part 3 Winner: Kelsey
Evicted House Guest: Tim
Canada Votes for: Ramsey cast viewers vote, for The Brothers
Winner of Big Brother Canada 4: Nick/Phil won 5-2 (only 7 votes were read) – the 2 were Jared, Raul
Results from the Show
Part 1 HOH "Tip of the Iceberg"
Tim, Kelsey and Phil compete in this competition. The House Guests must collect the iceberg puzzle pieces, complete their path to the top. They then have to use a cup and race from the pool to the top of their path to fill a tube to retrieve a flair to win! Part way into the competition Tim asks Kelsey if she is even trying? Are you throwing it?! Kelsey says she's not throwing it.

Part 1 HOH Winner: The Brothers
Tim Vs Kelsey in Part 2 of the HOH competition! "Holy Craps!"
– They have to individually compete to match poker chip clues about events from the season to dice of the house guests.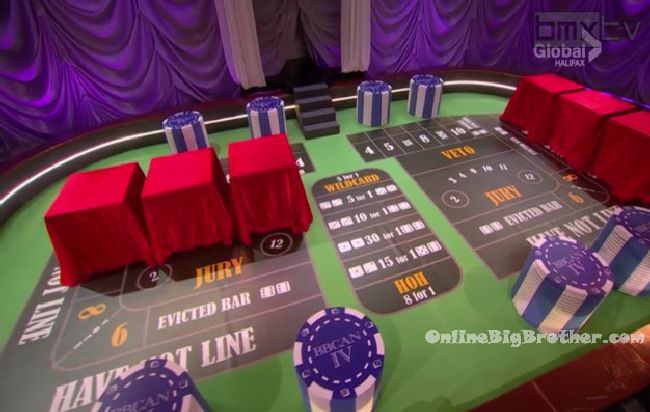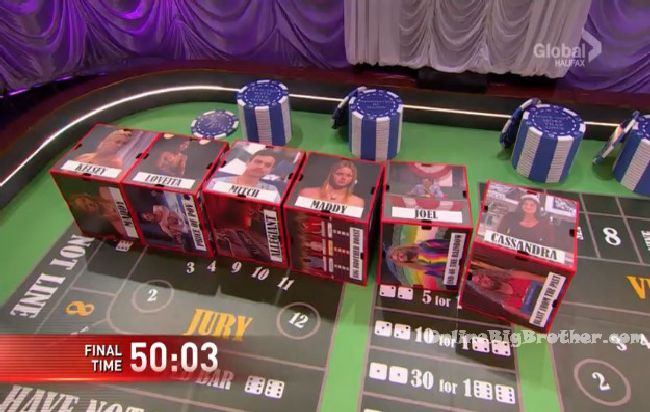 Tim forfeited at a time of 28.22 when Kelsey had taken a time of 50:03 minutes to complete the challenge.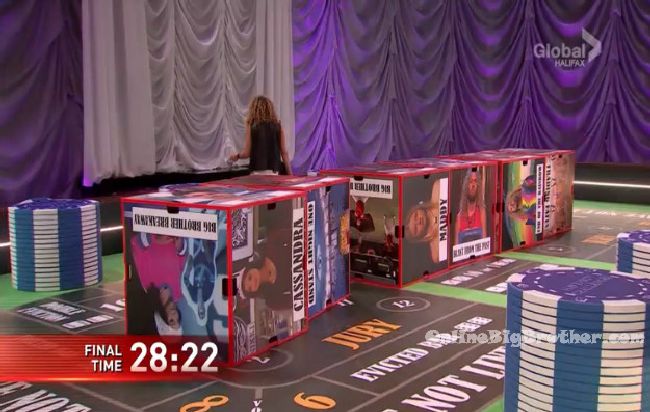 Part 2 HOH Winner: Kelsey
Arisa talks to the first 5 house guests evicted from the game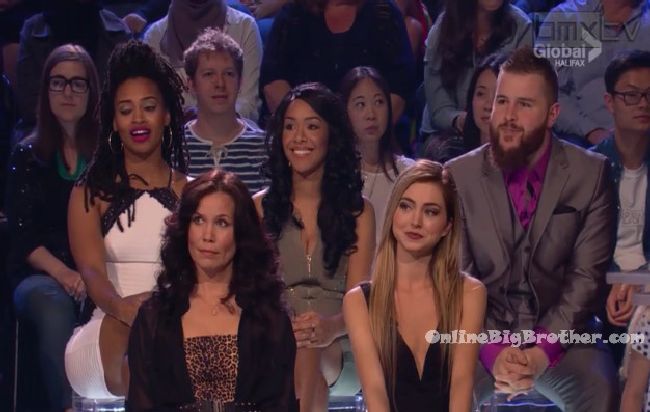 Phil and Kelsey face off in Part 3 of the HOH competition. A/B Question Comp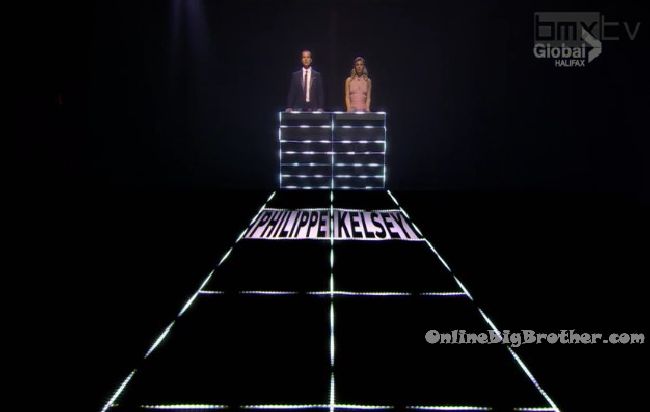 Part 3 HOH Winner: Kelsey
Final HOH Winner: Kelsey
Evicted House Guest: Tim
Final 2 House Guests: Phil/Nick Vs Kelsey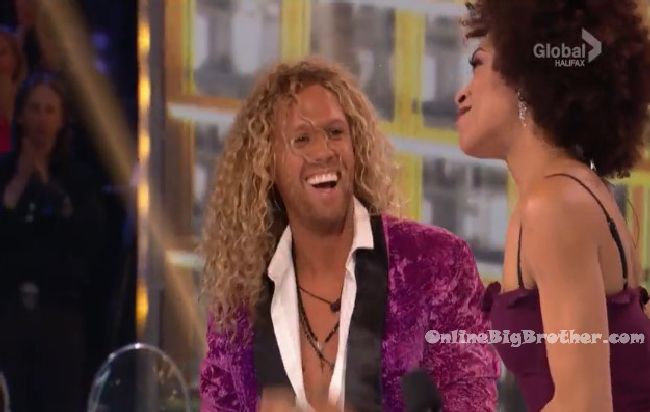 John Pardy season 2 winner of big brother Canada hosts the jury chat.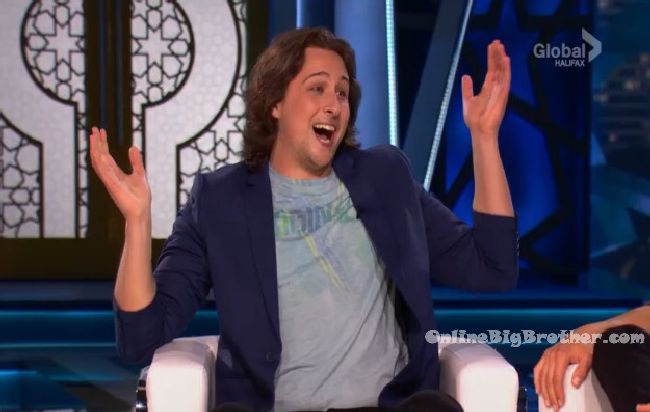 The jury members ask the final 2 their questions to help them decide who to vote for to win.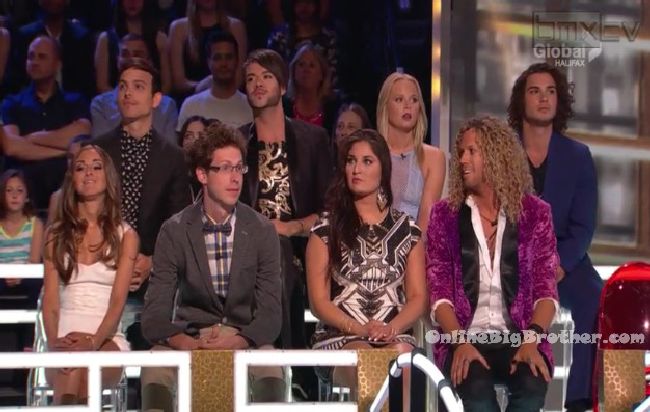 Ramsey submits Canada's vote.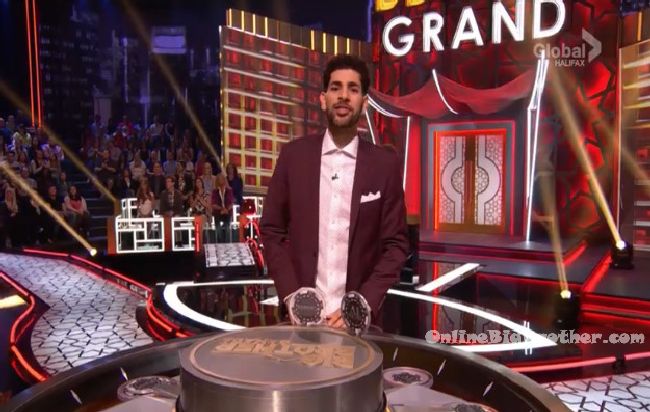 In the audience – the 2 international house guests that didn't make it into the house: Jase Wirey & Veronica Graf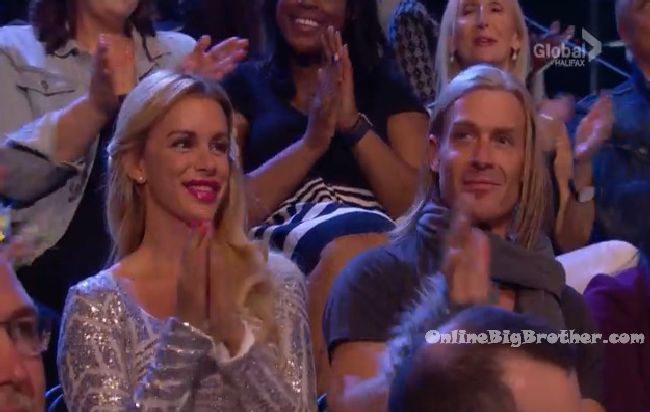 Jury Votes:
Jared Votes for: Kelsey
Cassandra Votes for: ?
Joel Votes for: Nick/Phil
Raul Votes for: Kelsey
Maddy Votes for: Nick/Phil
Mitch Votes for: Nick/Phil
Nikki Votes for: Nick/Phil
Tim Votes for: ?
Canada Votes for: Nick/Phil
Winner of Big Brother Canada 4: The Brothers
The brothers win $100,000, a $25,000 gift card from The Brick, and an OxiClean prize pack valued at $10,000 that includes $500 of fabric care products and a $9,500 wardrobe makeover.
Kelsey wins the $20,000 runner up prize.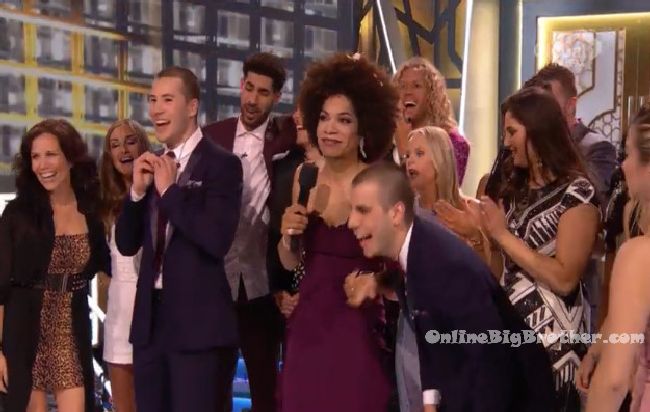 With the end of Big Brother Canada 4, its time to start thinking about Big Brother US! Big Brother 18 is only a month and a half away so now is the perfect time to catch on past seasons! With CBS All Access you can watch all of the past seasons of Big Brother US, plus all your other favorite CBS Shows.
Get ONE MONTH FREE using the promo code CATCHUP, expires 5/15!

USE HMA VPN to bypass the goe-blocking of your favourite websites HideMyAss VPN.
Thank you to all the OBB fans that have once again made this season better than it would have been. We sincerely hope that you've enjoyed our live feed updates. Please consider making a donation to show your appreciation. This site is ONLY possible because of your support.