Head of Household Winner – Jackson
Have note are:
Nominations are: Jess and Christie Cliff
Power of Veto Players are: Jackson, Christie, Jess, Nicole, Cliff, Tommy
Power of Veto holder: Tommy
Power of Veto Ceremony: Tommy used the Veto on Christie. Jackson put Cliff up as the replacement.
Grab your live feeds —-> BB21 Live Feeds Subscription Link
Rank your houseguests —-> Big Brother 21 Ranking
8pm – 8:35pm Back gammon tournament…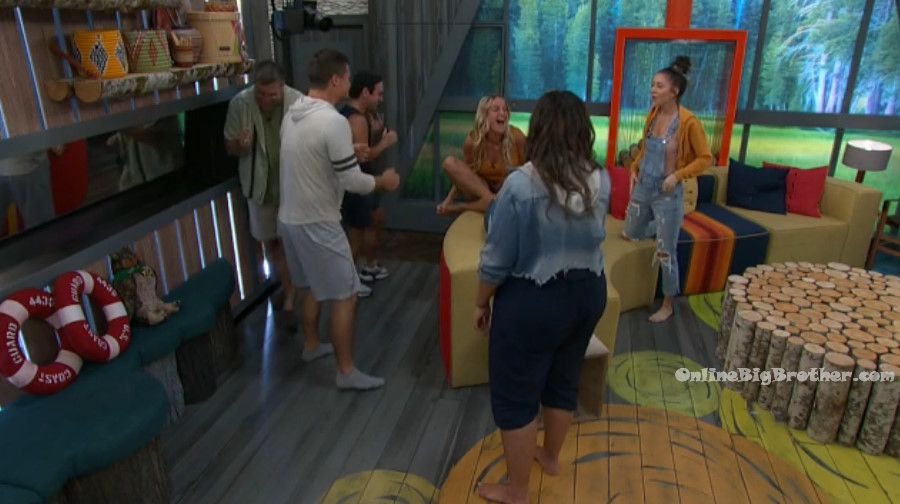 8:41pm Nicole goes into the diary room. The others plan to play a practical joke on her because she thinks something is happening tonight. As soon as she goes into the diary room they all start screaming – OH MY GOD!! WE MADE IT! MOM! DAD! OH MY GOD! NICOLE! WHERE'S NICOLE!! Soon after Nicole comes rushing out of the diary room to realize they were playing a prank on her. They all laugh.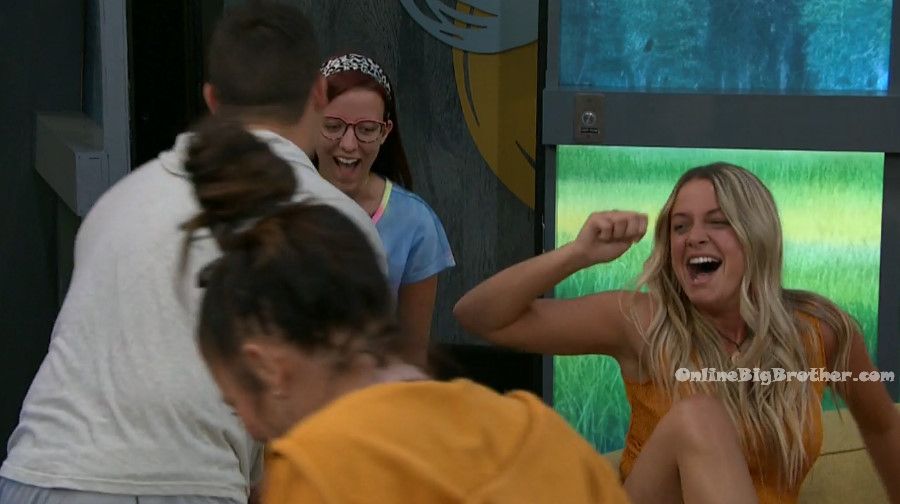 8:54pm Tommy and Christie playing backgammon. Cue the below photo and gif of Christie winning.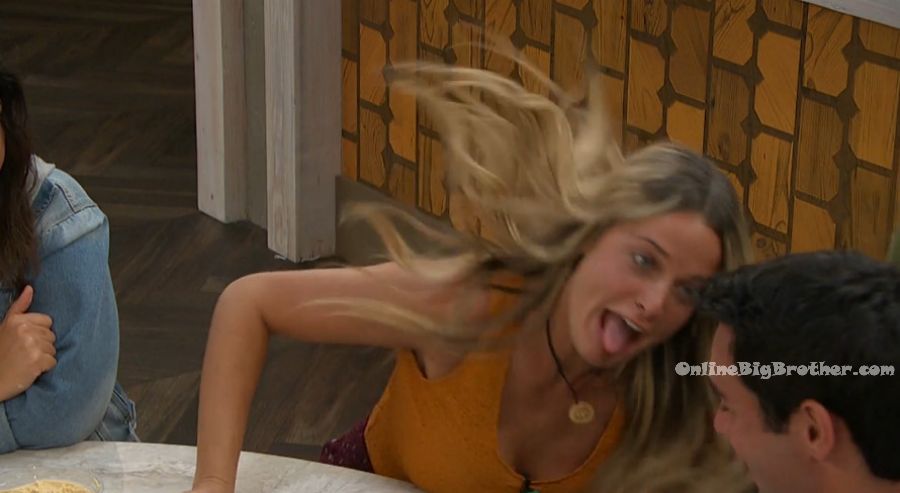 Christie WINNING with grace #BB21 @bigbspoilers pic.twitter.com/emsIyXBr0N

— Dawg (@DawgsBigBrother) September 3, 2019
9:12pm – 9:30pm Big Brother gives the house guests the BBQ, food, beer and wine. Jackson – All summer long its been all work and no play but today is different because we're celebrating labour day. So kick back with a cold beer, a juicy burger and hot buns around the pool! From your friends at POP TV!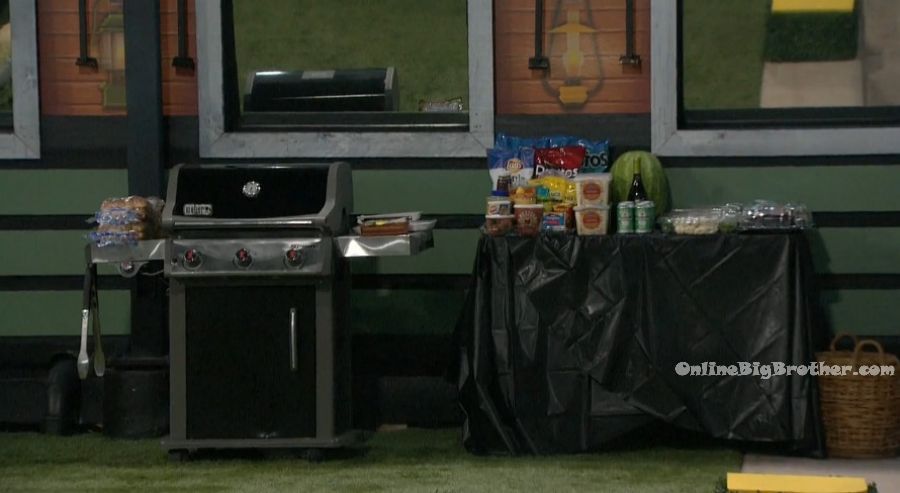 10:06pm -10:45pm All the house guests enjoy the burgers except for Jackson as he ate right before they got the BBQ. Jackson is currently cooking all the meat in the house on the BBQ as they know BB will take it back tomorrow. After eating they all sit around chatting about random things and what they love about their jobs.
Cliff finds his shoes that were missing but now they're frozen. Jackson had taken them and put them in the freezer.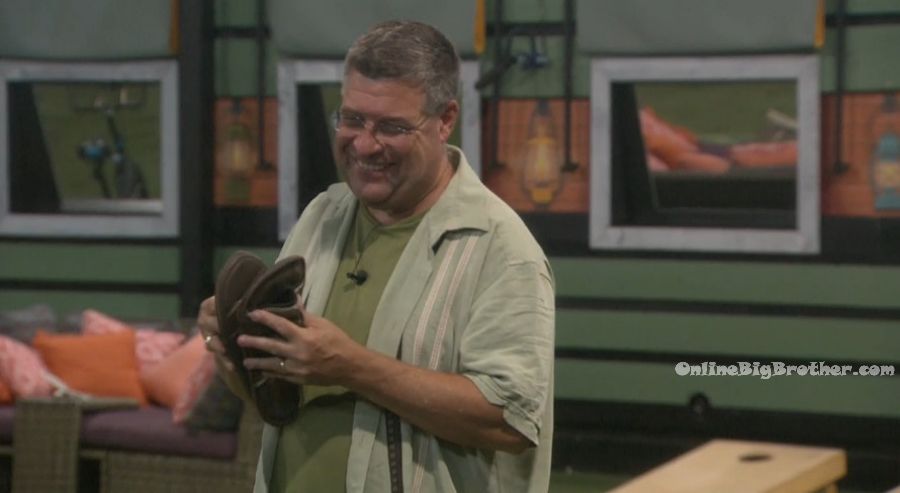 11:08pm Jackson sprays whipping cream into ziploc bags and then puts them in Christie, Nicole and Tommy's pillows so that when they lay down on the pillow it will squish the whip cream out. While Jackson is working on his second pillow Big Brother says You've got to be kidding me!?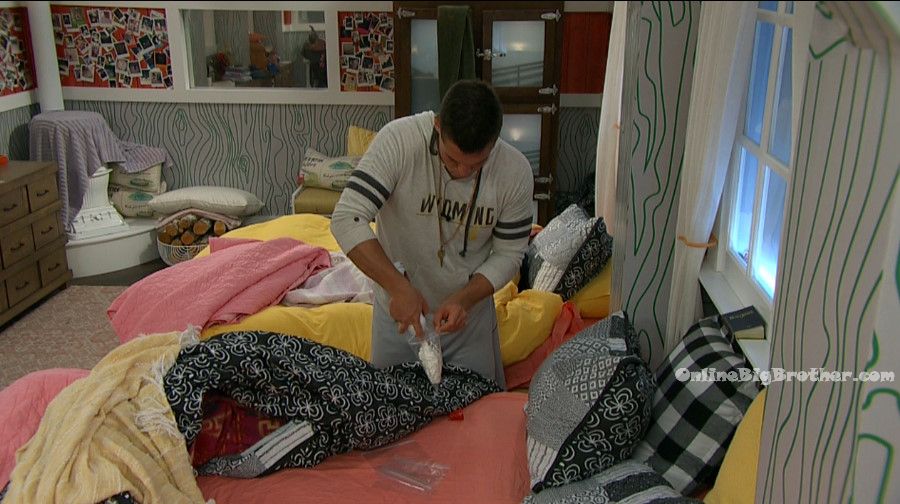 11:50pm Hammock. Tommy and Christie.
Christie – Cliff and Michie are 100 million percent working together. Tommy – yeah I think thats true. Christie – I am putting up Michie and Holly if I win. Its the only, only way to get them out. Keeping her off the block is dangerous. And I really don't care at this point. She isn't playing a separate game from him. If she was she wouldn't be on board to keep Cliff. Tommy – right. Christie -she would be doing what was best for her and she's not and I am not protecting her any more. I am done. I just can't. Its the only way to get him out. Jess was saying that Nicole was saying that she is really really torn. She is weighing out which way to go because it is a game. She was thinking that there is a shot .. that Nicole might see it better for her. Tommy – no way. Christie – Cliff will win over any of us and so will Michie. I don't know how to go about it. I really don't want her (Jess) to go. Jess joins them.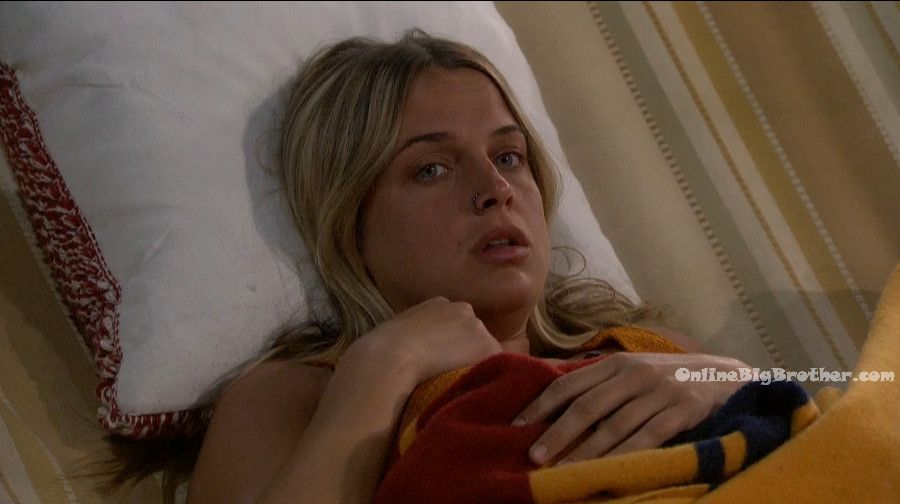 12:17am Christie finds the whip cream pillow. Christie – oh this motherf**ker! What is that!? EWWWW What is it!?! This motherf**ker!
12:53pm Hammock. More talk of pranks they've been pulling. Nicole put worcestershire sauce in the chocolate milk.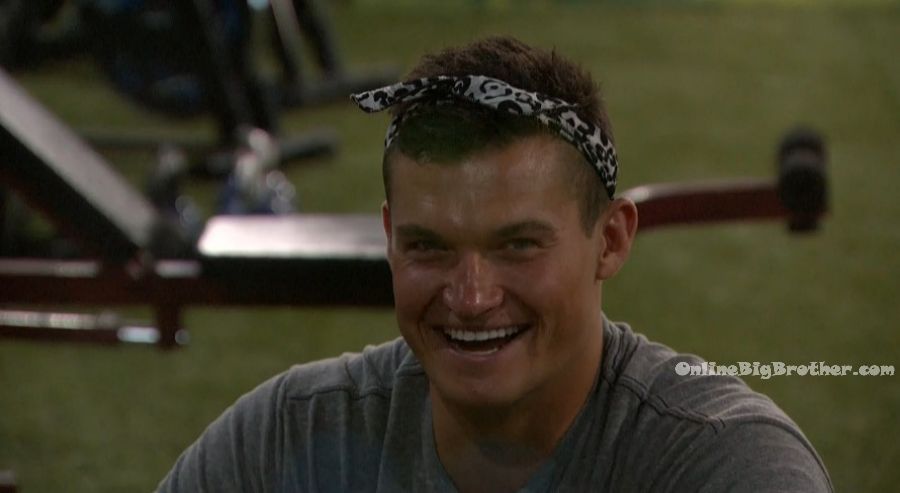 12:57am Jess – I would love for you, me and Tommy to be in the final 2. Christie – I would too. Push that.
3:15am All the house guests are sleeping…
Show your Support for all the sleepless nights Simon and I have put in for the last 76 days straight. Help keep the lights on, this site costs us a considerable amount to maintain. As an added bonus we also wanted to give a little more to those that donate: Click here for more information.
Any amount is greatly appreciated! Thank you so much in advance!