Head of Household Winner – Jackson
Have note are:
Nominations are: Jess and Christie Cliff
Power of Veto Players are: Jackson, Christie, Jess, Nicole, Cliff, Tommy
Power of Veto holder: Tommy
Power of Veto Ceremony: Tommy used the Veto on Christie. Jackson put Cliff up as the replacement.
Grab your live feeds —-> BB21 Live Feeds Subscription Link
Rank your houseguests —-> Big Brother 21 Ranking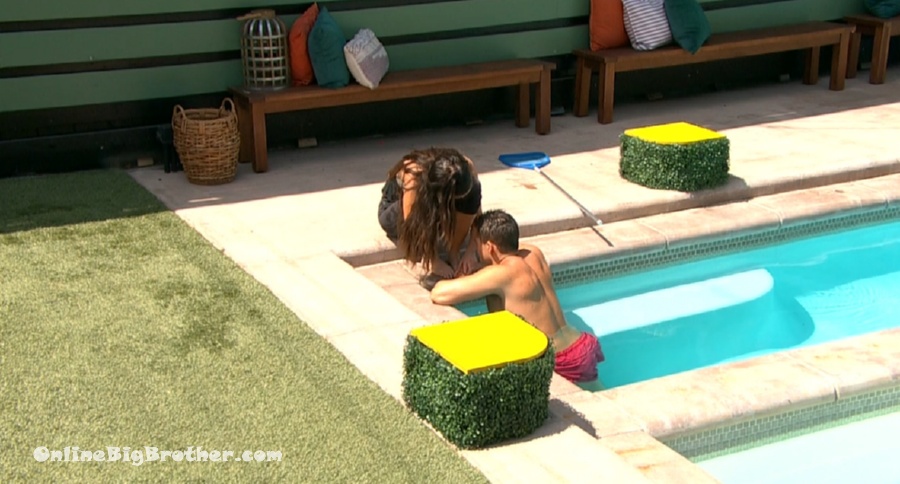 12:35 pm Holly and Jackson
J – what's wrong
H – nothing
H – we're playing a game right now that is very high risk
J – yeah and I love it
H – I know
J – High-risk high reward. If we pull this off we could win
H – I know
J – we got to make sure none of them get spooked or.
H – I know
J – right now if this works we can take first and second if not we're 5th and 6th
H – yup
J – we can do it
H – All we have in this game is each other.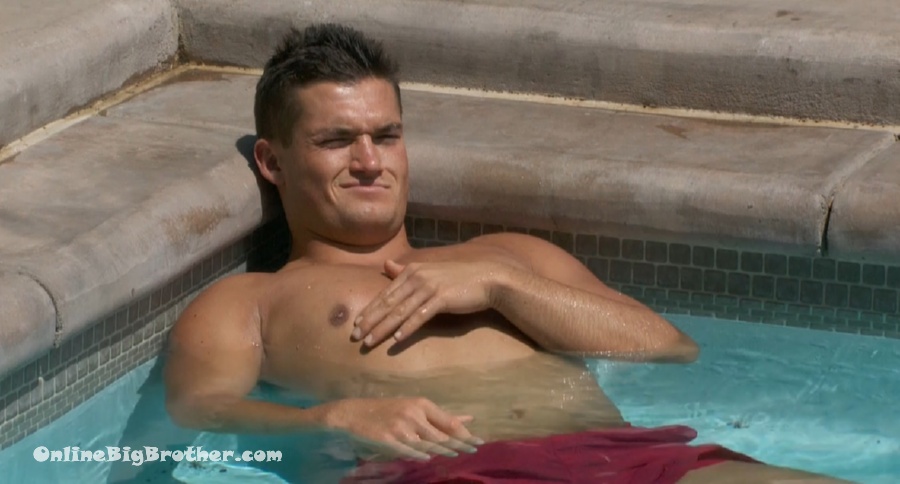 1:00 pm Sunning chit chat
2:00 pm Sunning chit chat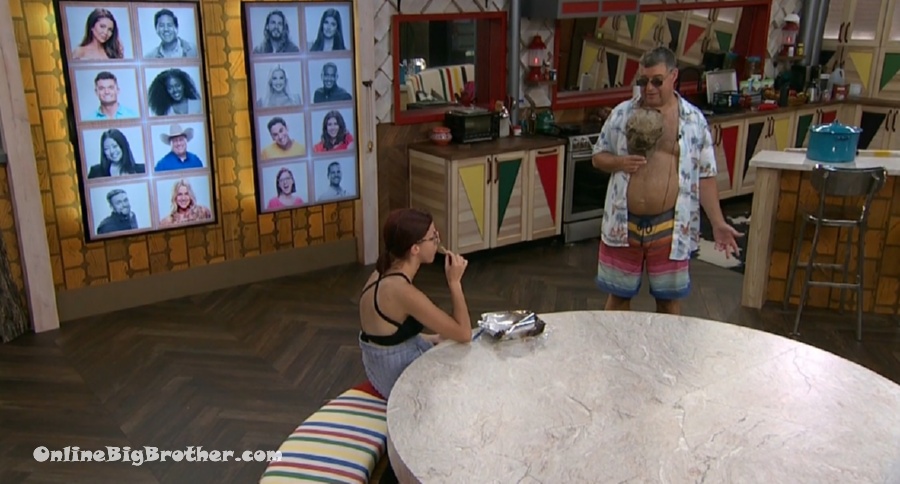 3:12 pm Cliff and Nicole
Cliff says Jackson and Holly swore he's good. He talked to Tommy and Tommy said he's keeping him
Nicole – obviously you have my vote. I haven't told Jess that. (don't bother she won't know any different)
Nicole – just so you know I'm telling Jess that I'm still thinking
Nicole – I talked to her last night she's like I'm not campaigning I'm done what Can I offer people
N – I was like, Jess, Speak from your heart. She was like how can I. It's not worth it. I'm like talk to people. Play your game. TALK TO PEOPLE
Nicole about what Jess said – that's not the type of game player I am I don't make deals I don't offer things to people
C – maybe in some ways. If Tommy hadn't used the veto at all I would be a little bit more nervous it was him and Michie and Holly.
N – I talked to Tommy on the hammock and he illuded he's not seeing something and that he feels as though there's certain people that are good with both side and are making it seem like they are not so they stay in the middle
C – that could be anybody.. the two of us them. Christie told me on the Hammock, Everyone thinks they're working with Michie and Holly to some degree.
C – the fact that Tommy pulled Christie off tells me that the two of them are back like this
N – yes
C – the two of them, Michie and Holly, we have 3 groups of two
Nicole wonders if Holly wins it who she would put up or same with Christie/Tommy. She's not sure they will go after each other
Cliff – I hope they go against each other but I can't take that chance. I gotta try to win it
N – yup
C – if I win it.. you and talk about it.
C – Michie is alot smarter than he's lettign on
N – YES
Cliff says Michie has taken the LSAT and he's 1 course shy of a college degree.
Cliff brings up Jackson calling Cliff the "Fdr of deal-making" shows he knows something about history.
Cliff would still be up against Michie and Holly in mental comps over Tommy and Christie.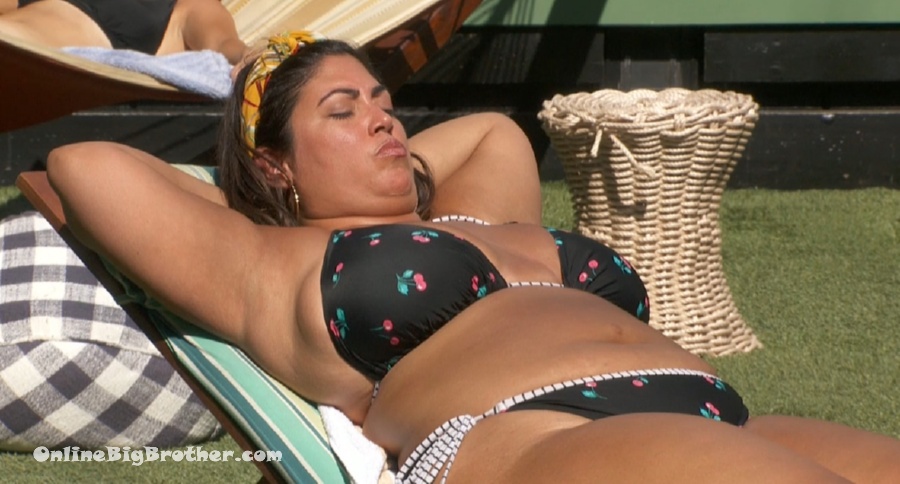 3:33 pm soaking up the sun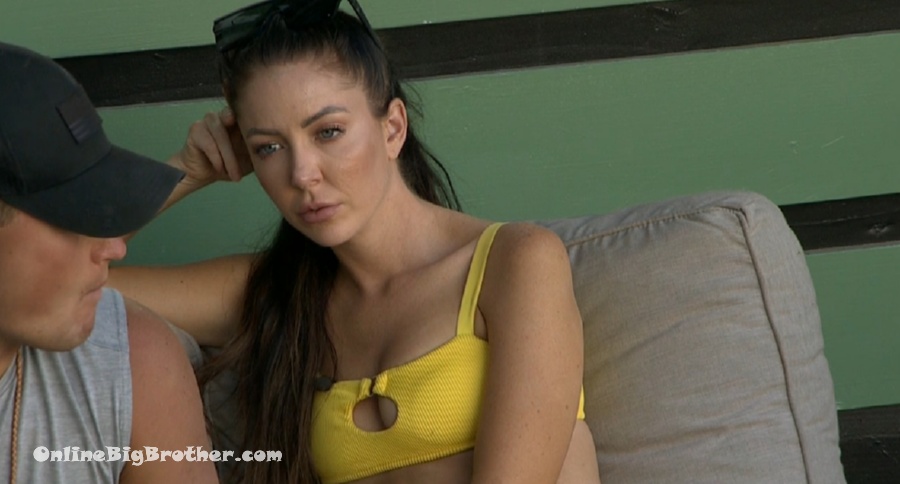 3:40 pm Jackson and Holly
Jackson asks who should go first, Christie or Tommy
H – I would prefer Christie
J – to stay
H – to go
J – why
H – I feel more personally I have more loyalty to Tommy umm..
J – does Tommy have more loyalty to us
H – I think
Jackson thinks Tommy is more likely to pick Nicole/Cliff over them whereas Christie is more likely to pick them over Nicole/Cliff.
H – Tommy and Nicole are pretty close and that worries me
J – Tommy asked Cliff about a final 2 has CHrsitie talked to Cliff or Nicole about that
H – I don't know
Holly doesn't think Christie is close with Nicole/Cliff.
Holly says Tommy is "flighty like a deer"
Jackson seems to think they both can beat Christie and Tommy in final 2
H – I don't know
H – you don't think Jacks and Sis would vote for Christie
J – No, not Jack
Jackson says Christie only won that one HOH and she made a deal with them but they've been in power for 3 weeks so she's never been called upon to honour the deal.
J – what has she done? truly? she's ridden the coattails of other people.
J – you and I at one point faced the entire house .. I won HOH put them up on the block removed a crucial piece got Christie to work with us got Tommy to work with us. Sent Sis out the door
J – you then won HOH got the biggest threat in the game out of the house and I won the veto to keep him there
Jackson goes on about how he then won the HOH so they could make relationships with the other 2 couples and catapult them to finale night.
J – What can she say to beat that? nothing
H – Sis will vote emotionally Jack will vote logically
Jackson says Nick is very vocal and on their side. "he's the type of person that can turn a jury"
J – her game does not have shit on our
Jackson – the only person that can beat us is Cliff.. but really he hasn't done a thing since day 30
J – it's not how you start a race it's how you finish it and we're finishing it strong
Holly says they didn't play hard, in the beginning, they played "Smart"
J – we got rid of the big personalities, Bella, Sam Jack
H – we were in the strongest group and sunk within it. Hid within it.
H – Cliff played really strong because he had to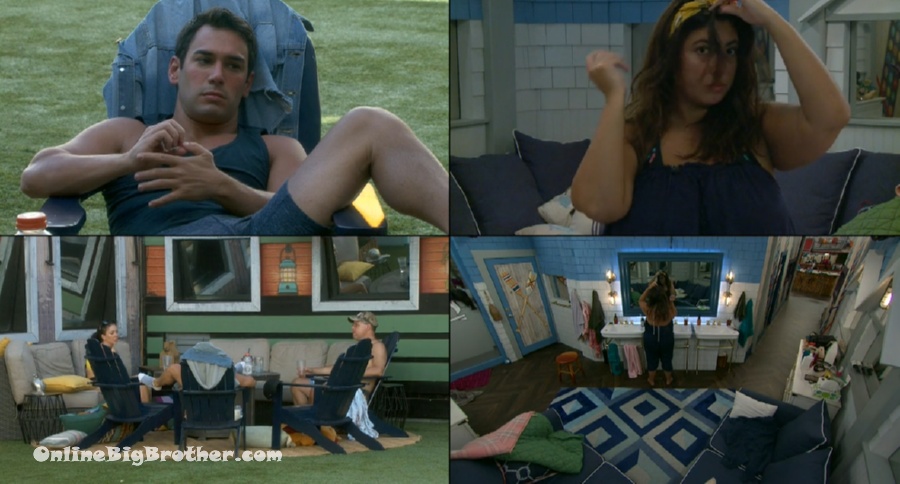 4:20 pm Chit chat..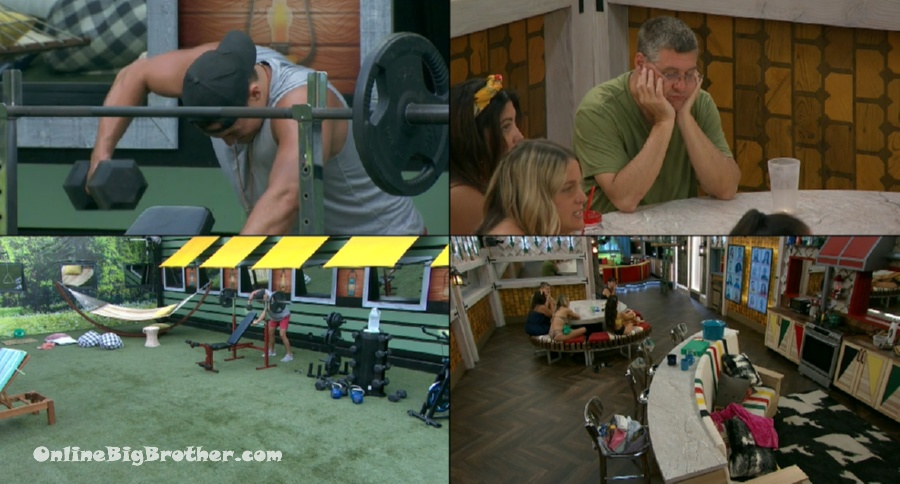 5:43 pm nothing to report.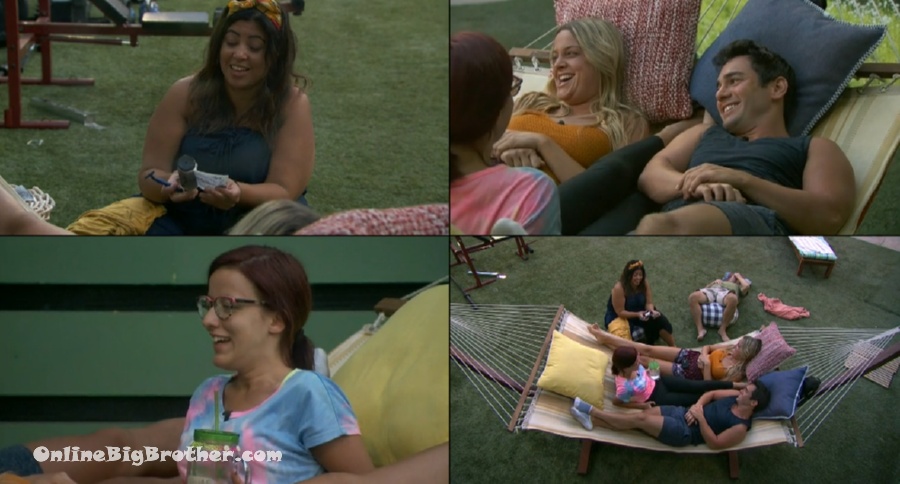 7:06 pm nothing to report.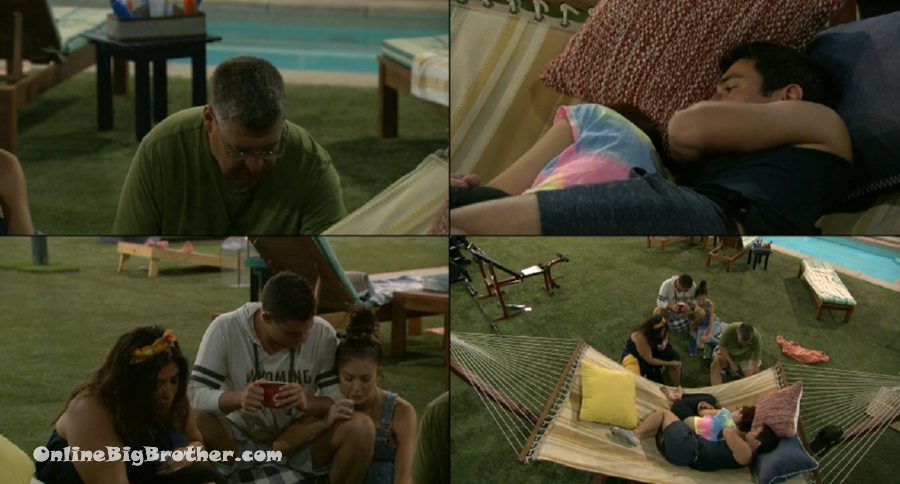 8:00 pm nothing
Keep OnlineBigBrother Running
Any amount is greatly appreciated!