Is Paul fighting Raven? @bigbspoilers #BB19 pic.twitter.com/mcIEZncGcX

— Dawg (@DawgsBigBrother) September 5, 2017
If you plan on buying anything from Amazon. Use this link Amazon home
Doesn't cost you anything and we get a small cut.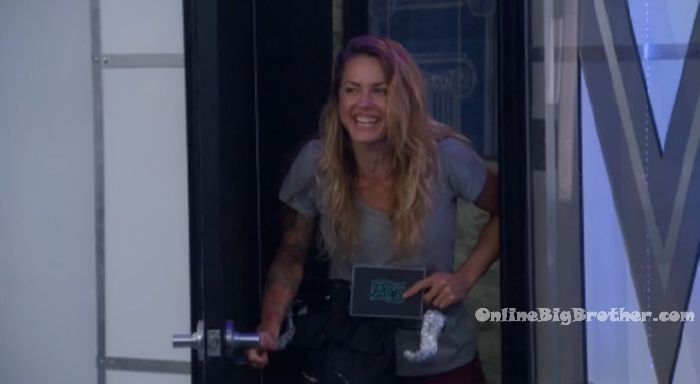 9pm Jason is cooking, Paul is shadow boxing and Raven is ummm dancing? At 9:05pm Christmas comes out of the dairy room and says everyone gather in the living room! Paul sees the card that Christmas is carrying and reads that its from POP tv. Paul – POP is going to give us something fun to do. They did it last year for the final 3. Christmas reads the card: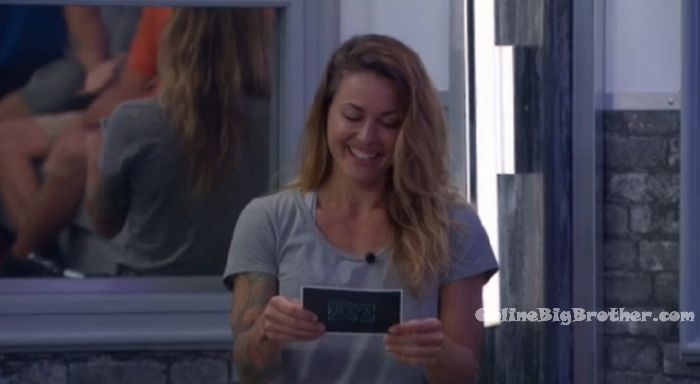 Dear House guests,
Big Brother after dark only has eyes for you even on Labor day. That's why we want you to chill and grill in a backyard party. Food is in storage and the beer is on ice. Take a well deserved break from your friends at POP!
The house guests jump up yelling and screaming. They run out into the backyard to see that they've got a badminton net, hula hoops, corn hole, croquet, a BBQ and a cooler of beer (2 each). Josh – YAY we're getting bombed! Christmas – lets have a beer. Josh – shot gun. They all come out and cheers to labor day and POP tv. Paul – that's friendship!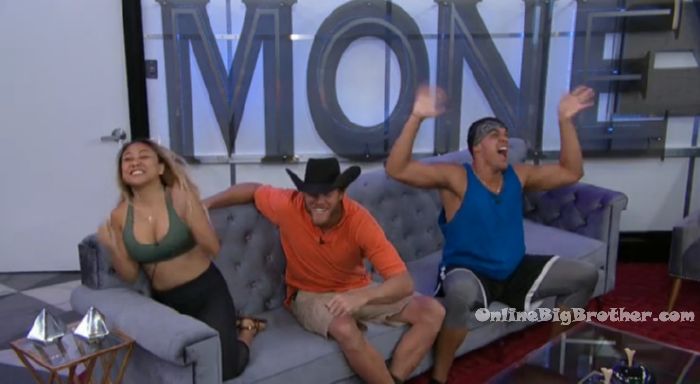 FLASHBACK and watch everything you missed: Live Feed 7 day FREE Trial!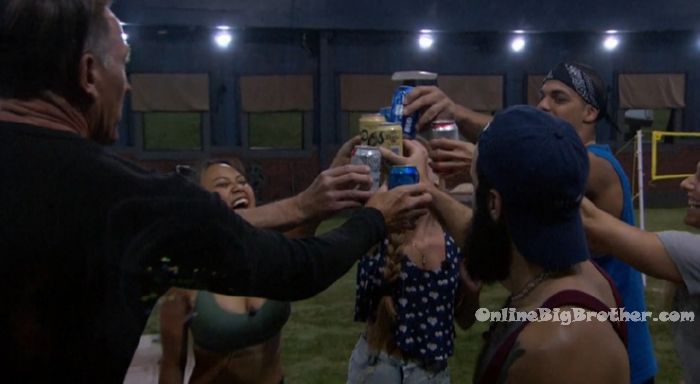 @PopTV #BB19 CHEERS @bigbspoilers pic.twitter.com/E9iNauKZQN

— Dawg (@DawgsBigBrother) September 5, 2017

9:10pm Storage room – Paul – dude I am f**king losing my mind. She (Raven) screamed right in my ear. Josh – relax. Paul – I'm going to have a panic attack! Josh – why are you going to have a panic attack. Paul – because I can't do it anymore. Josh – do you want me to talk to her. I could say you need to stay away from Paul. Paul – no, no, no, I'm just venting. Don't say anything. Josh – you worked your a$$ off to get here. Don't let her f**k it up.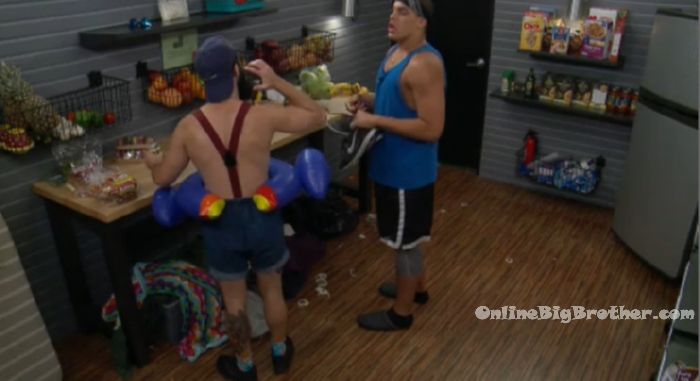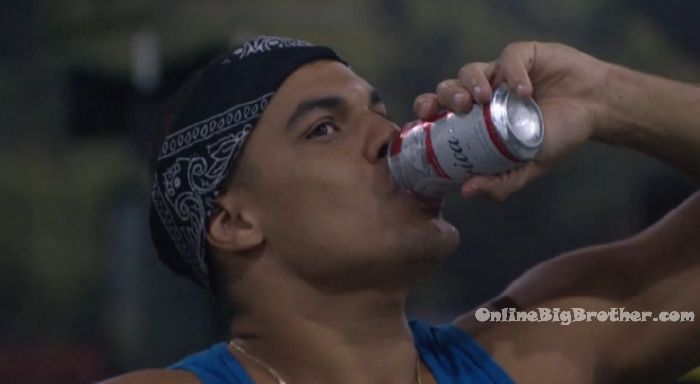 See what they can't show you on TV Try the live feeds for FREE!
10pm – 10:40pm The house guests are enjoying the food and activities in the backyard.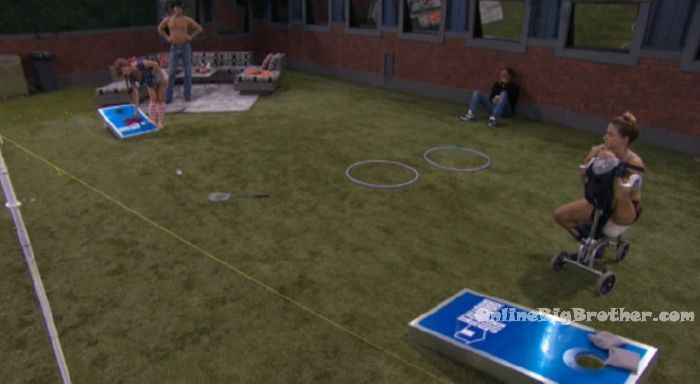 If you've enjoyed our live feed updates this season, please consider donating.
Simon and I work 24/7 all season long to keep you updated on everything that happens inside the house. Any amount is greatly appreciated! Your donations go directly to paying the fees required to run this site.
Links to the ranking system
Rank your house guests here
For those of you that like Statistics here are some expanded reports.