Cameron wins the pressure cooker HOH. The competition was fun to watch on the feeds. He nominated Jag and Blue, Jag is his target. At times Cam and REd toyed with the idea of Getting rid of Izzy but Jag didn't win the veto. Red pulls out a veto win and decides not to use it. After multiple flips and flops the Stunt cast side decide to vote Jag out. Jag and Blue are both told they are safe during this. America and Cirie decide to tell Jag his fate so it won't be a blindside.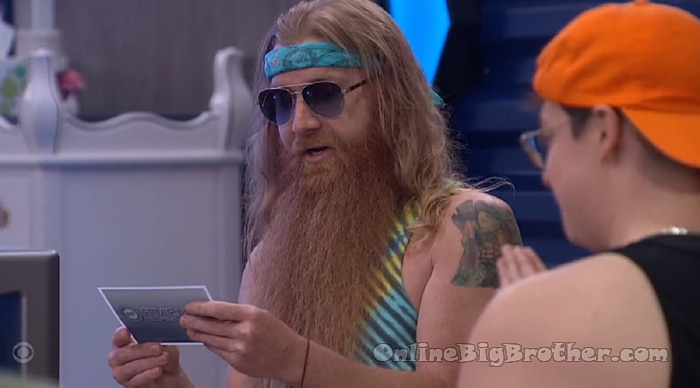 The twist is introduced. The four houseguests with the most votes will play in a competition. The player with the best time will be told in secret if they win the power of invincibility.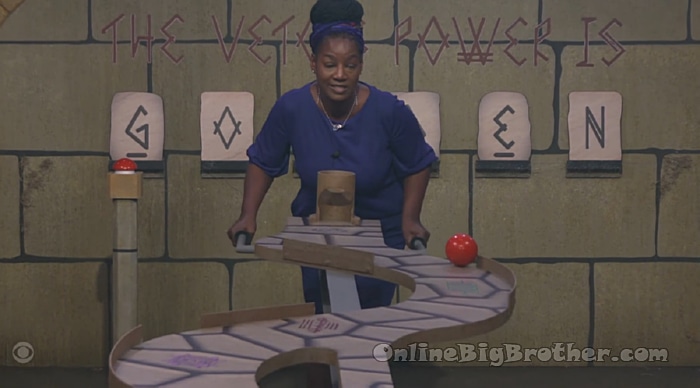 Cirie is voted to compete.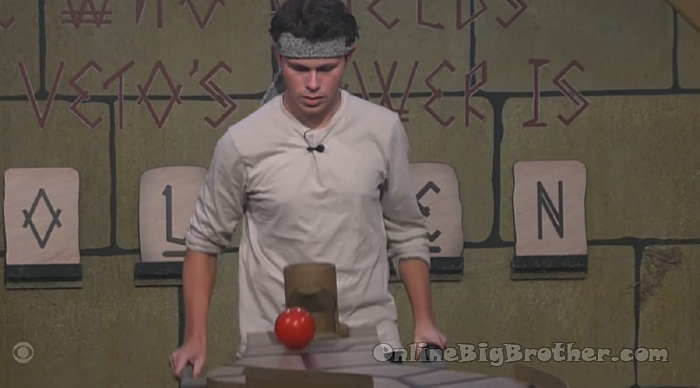 Corey is voted to compete.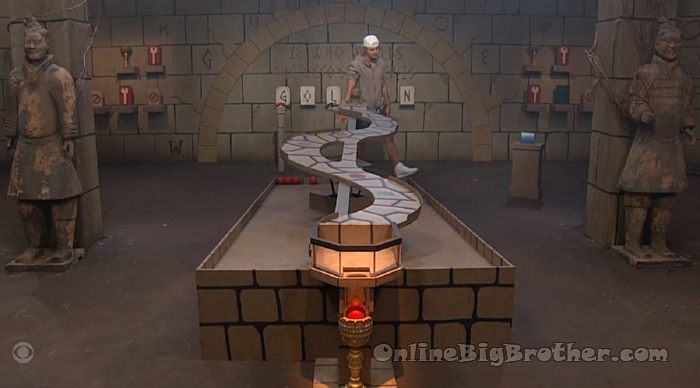 Matt is voted to compete.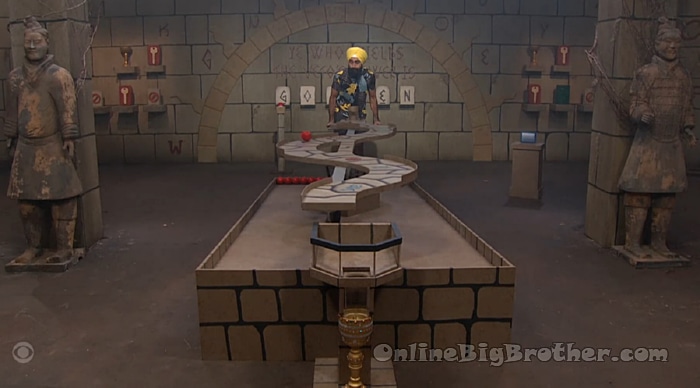 Jag is voted to Compete.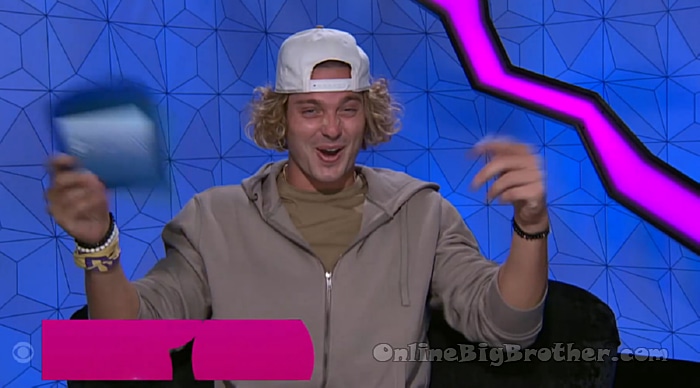 Matt wins the Power of Invincibility. He can save one houseguests including himself this week or next week.
Cory- 53s
Jag- 1m 15s
Cirec- 12m
Matt- 45s
Matt says if he uses it on Jag it cancels the entire week. Cameron and Red will be able to play in the HOH.
Red Votes to Evict Jag
Jared Votes to Evict Jag
Corey Votes to Evict Jag
America Votes to Evict Jag
Matt Votes to Evict Jag
Cirie Votes to Evict Jag
Felicia Votes to Evict Jag
Izzy Votes to Evict Jag
MEME Votes to Evict Jag
Bowie Votes to Evict Jag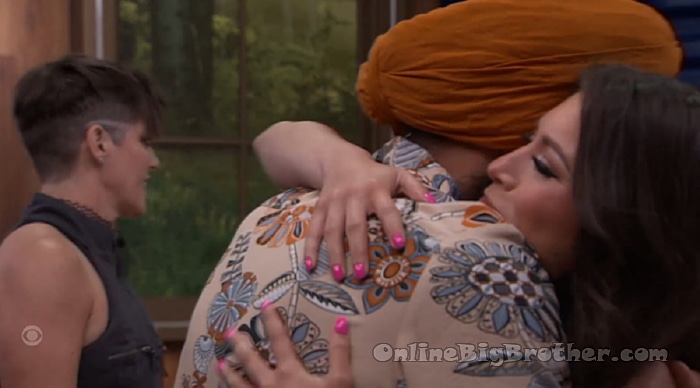 Jag is evicted.
Power was used on Jag he is safe. Since the super power was used and no one left the game everyone plays in the HOH including Cameron.
We are happy.
8:58pm Still blocked
9:38pm Still not back yet
10:05pm Nothing yet