Quick Big Brother Spoilers
Head of Household: Cameron
Nominees: Jag & Blue
POV Players: Jag, Cameron, Blue, MEME, Jared, Red
POV Winner: RED
Veto Ceremony: Veto wasn't used. Nominations are locked
Havenots:  Izzy, Corey & Bowie
Lock your ranks in before midnight
The Situation Jag's being evicted if the power doesn't get played. Tough to determine who has the power. We think Cirie, Matt, Corey and Jag got voted.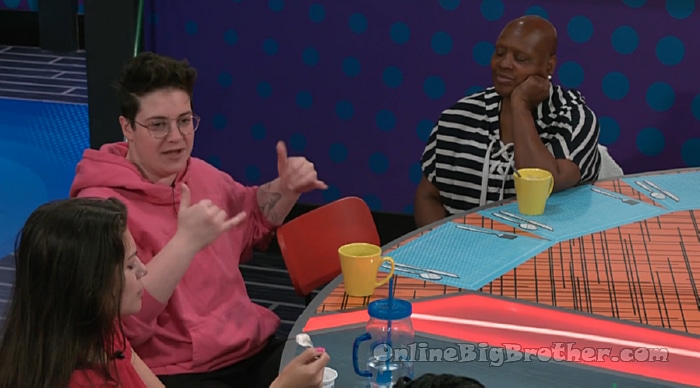 10:23 am Houseguests waking up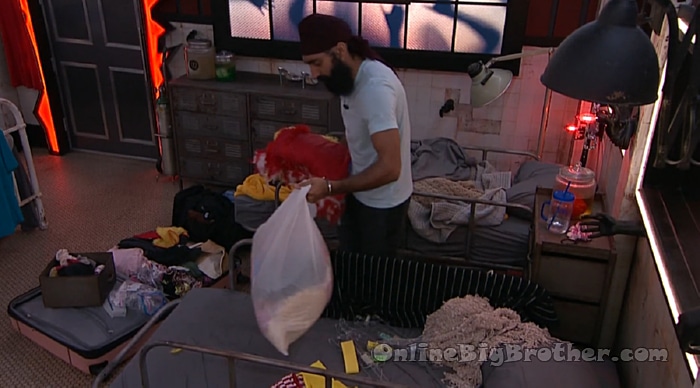 Jag packs the chicken suit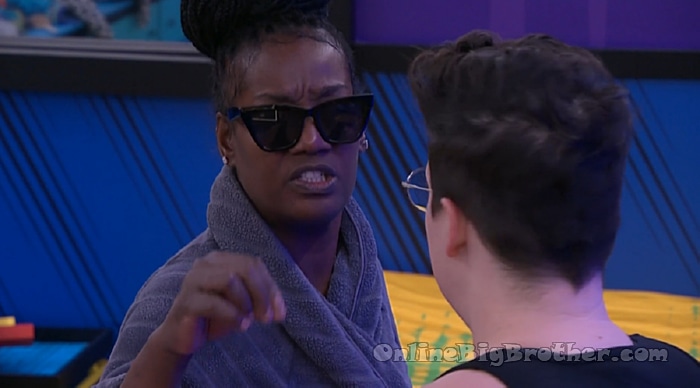 10:31 am Izzy and Cirie
Izzy – I'm voting out Jag
Cirie – it's the right thing to do right?
Izzy – Yeah.. this is F***ing messy it's the right thing.
Cirie – You agree?
Izzy – yeah, You always make me feel like I am the deciding factor.. I'm think it's the right thing 100% I'm just sad about it.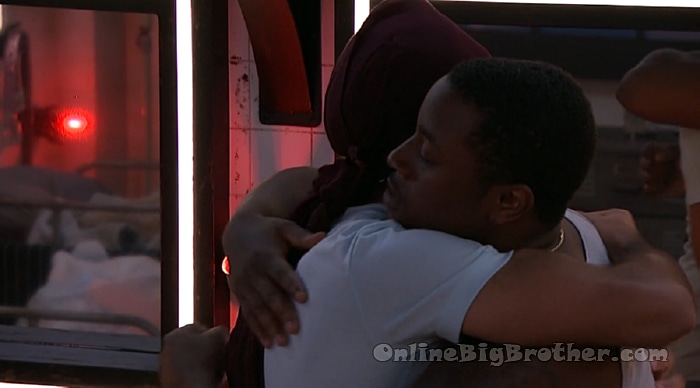 10:36 am Jared and Jag
Jag trying to get JAred's vote.
Jag – I'm not going to forget that that's one thing I can tell you
Jared – I got you doggy bone..
They hug
Jag – I appreciate that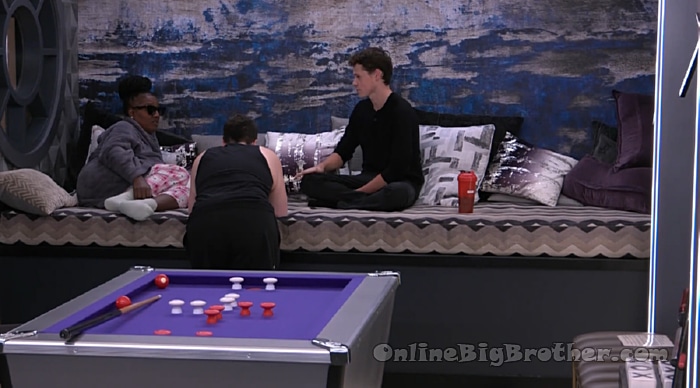 11:12 am Corey, Cirie and Izzy
Corey says he feels the worst about voting out Jag. More than Hisam and Reilly.
Cirie – Jag yes he was with his alliance but what else has he done?
Izzy – he's in a sh1t position
Corey – Matt was up here lied straight to him I'll vote for him. It's what everyone is doing but I didn't expect it
Cirie – Me either
Corey – He's a good liar. I am.. the more I talk to Matt the more it makes me mad that I trusted him. I feel good about him but I'm trying to keep my guard up
Cirie – I do to.. are you all stoops?
Corey – we have to really watch him around Cam and Red.
Corey – at this point America would put up Cam and Red she's pissed off enough
Jared joins them. They mention Jag thinks the vote will be 8-2 for him so stay.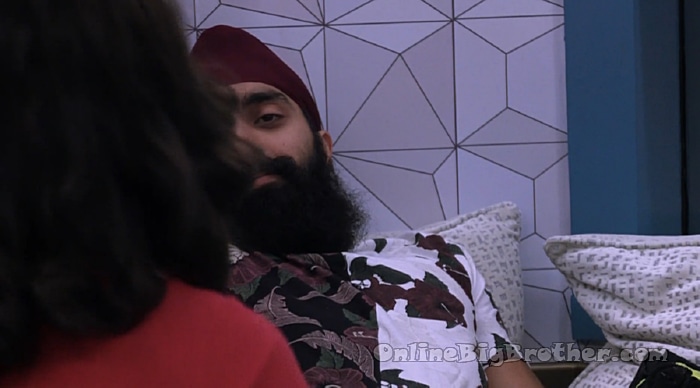 11:46 am Jag and America
America says that Red told Blue that he hates her.
Jag – Hwy you?
America – cause I don't flirt with him I guess.. straight up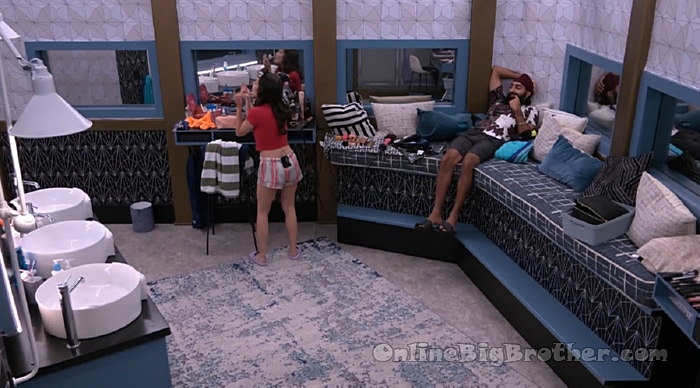 Cameron comes into the bathroom for a moment. After he leaves America fingers the door "F*** both of you"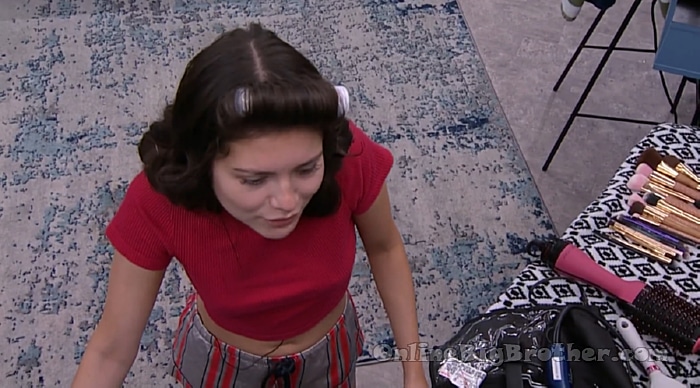 America – I asked him yesterday like are we good? What's going on I haven't talked to you in a couple days. He was like I'm good with Corey so I'm good with you. I'm like OK sure we're good I'm like I'm not good with Red or Bowie and he was like ohh I understand. Red told Blue that you know If you were to come in single it would have been a little bit easier or some sh1t liek that. If he (red) came into the house single he would be playing a different game.. Blah blah blah.. Ohh America is always flirting with Cameron
Jag – ohh is that what? BRO what the F***
America – he's like I don't respect
Feeds cut..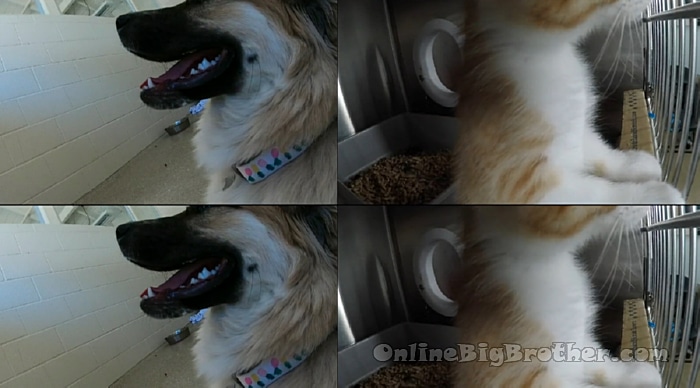 11:51 am Feeds cut to the pound.
1:30 pm Feeds return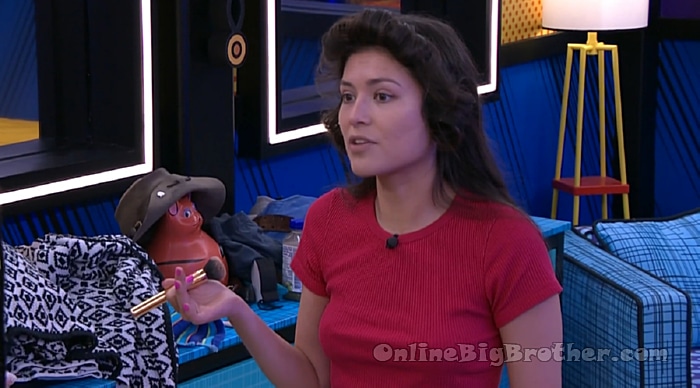 1:40 pm America and Cirie
America – I want him (Jag) to know before hand I don't want to blindside him. IF you want to do that we can do that I'm down
Cirie – Corey and them don't want to do it I mentioned this morning maybe we should tell him
America – I don't know what the reasoning is behind it..
Cirie – I'm down to do it
America – I'm down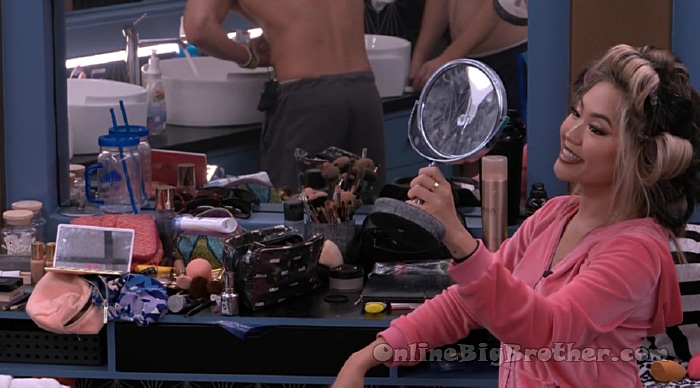 2:55 pm Yikes
3:22 pm Houseguests getting ready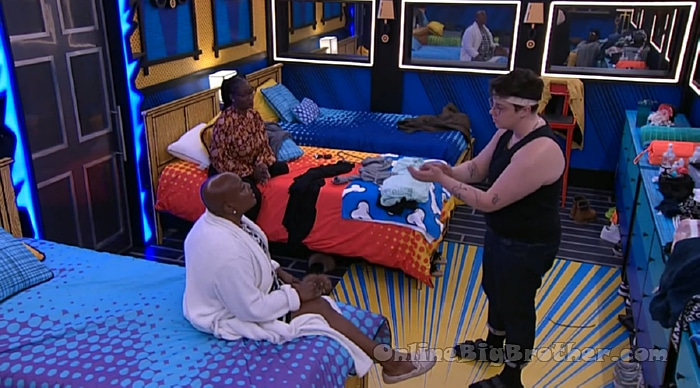 3:28 pm Izzy, Felicia, Cirie, Jared.
Izzy – Yesterday I was sitting at the counter
Izzy explains that Cam and Red were blowing on the bottles to make sounds. "Boo BOoo bOO bOO BOO"
Izzy – now you're taking my job. Can I have one thing? One thing? He says Ohh I can play the flute I just can't read music.
Izzy starts to clap "OKAY good job"
Felicia – Anything somebody says they can do he wills ay he can do better.
3:36 pm Feeds cut to the pound