Quick Big Brother Spoilers
Brochella HOH (Inside the House):  Michael
TEAM Brochella:  Brittany, Jasmine, Monte and Taylor.
Dyre Fest HOH (Backyard):  Terrance
TEAM Dyre Fest: Alyssa, Joseph, Kyle and Turner
Nominees:
POV Players:
POV Winner:
Veto Ceremony:
Havenots: 
Lock your ranks in before midnight
The twist
For the first time ever the game will completely change as the house splits into two groups. These two groups will have no interaction and in a Big Brother first, two completely separate games of Big Brother will play out simultaneously all week long all of it culminating with a double eviction like no other"
Michael's Brochella Team Inside the House:
Brittany, Jasmine, Monte and Taylor.
Terrance's Dyre Fest Team in the Backyard:
Alyssa, Joseph, Kyle and Turner

1:36 am Tererance's HOH room.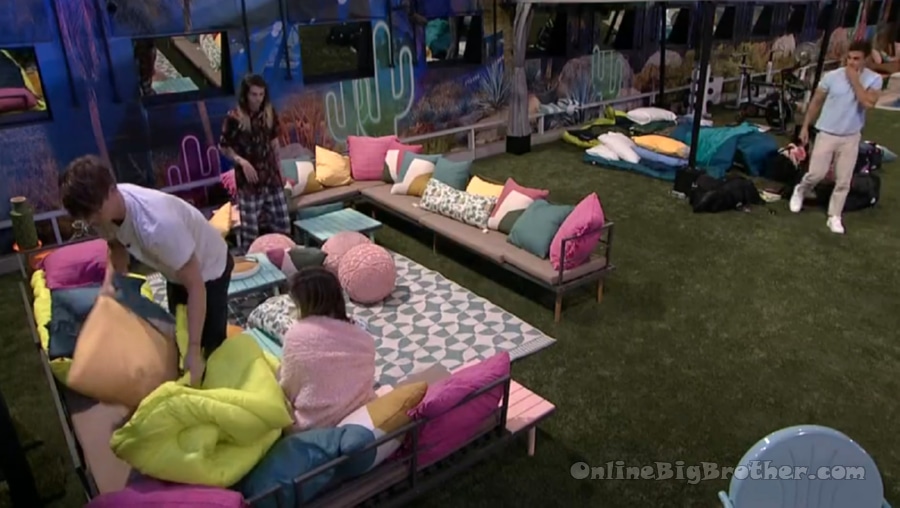 1:46 am Dyre Fest is trying to relocate onto the backyard couch to avoid the ants.
Joe talks about at 10 am the sun is "wilding" outside. (HA now you have to go to bed at a 1/2 way normal time)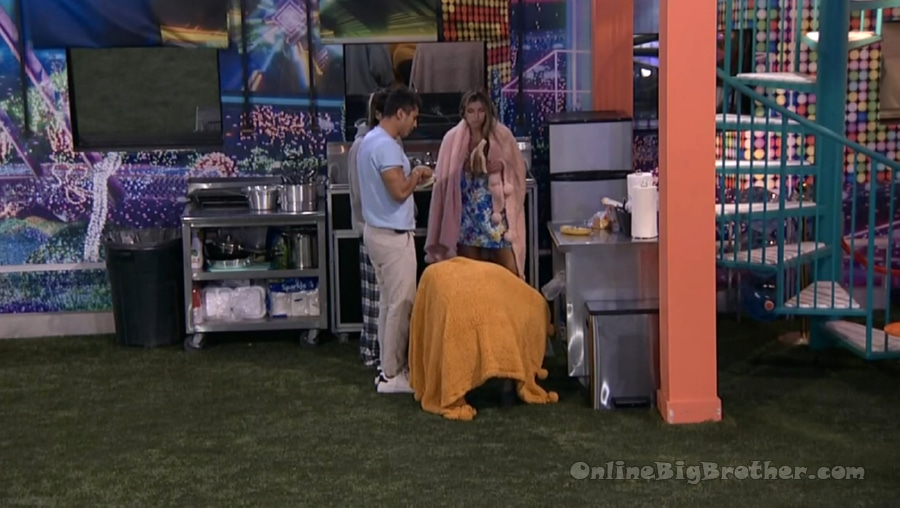 1:51 am Dyre fest kitchen.
The Diary room is upstairs.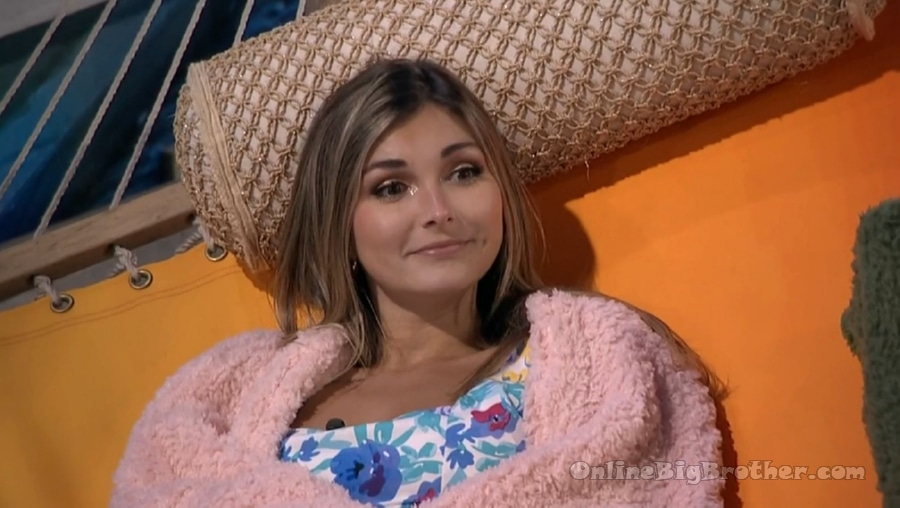 2:10 am Dyre Fest.
Alyssa saying they'll have to wake up at 6am to avoid the sun.
Turner says he's going to enjoy the time away from jasmine "Not doing things for people"
Alyssa – that's pretty fire
Turner points out that Michael has won 2 HOH's his last one was just 2 weeks ago.
2:25 am Michael gets his HOH room.
2:30 am Kyle – It's a gorilla love story. Planet of the ape's bro
2:41 am Dyre Fest talking about Terrance not having to do 9 one on one's he only has to deal with 4.
They suspect they'll do nominations inside.
2:50 am Jasmine and Michael
Jasmine thinks it will be Kyle or Turner that go home in the Dyre Fest.
Michael says he picked Brittany hoping that he can count on her vote.
Jasmine – I would have made that same move if it was Alyssa.
Michael – from our talk seems like you are on board with what we have planned this week
Jasmine – for sure but if he wins the veto then what
Michael – I don't know
Jasmine – I'm still injured and he's a strong man.. if you win you can do what you want that would make me feel better
Michael says he's putting Monte up but doesn't know who he's putting up against him.
Jasmine knows it's between her or Taylor
Jasmine – I would not like to go up on my Birthday week I'm just saying (LOL)
Jasmine says if Taylor and Monte go on the block she will do what he asks of her.
After Jasmine leaves..
Michael – She's going on the block.