Quick Big Brother Spoilers
Head of Household: Daniel
Nominees: Michael & Terrance
POV Players: Daniel, Michael, Terrance, Indy, Ameerah and Turner. Kyle is hosting
POV Winner: Michael
Veto Ceremony:
Evicted:
Havenots: Joe, Michael, Monte and Kyle
Lock your ranks in before midnight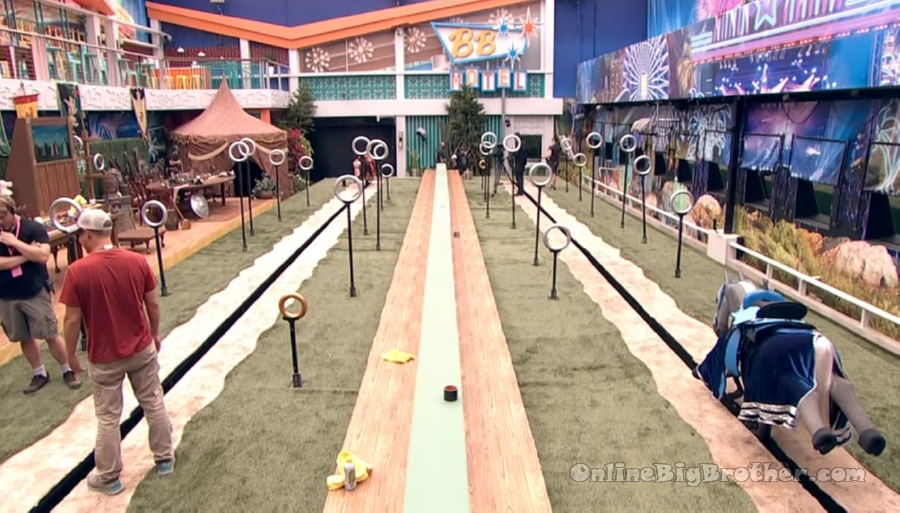 11:48 am Leak of the veto competition
12:08 am Feeds cut to Kitties. Veto competition time.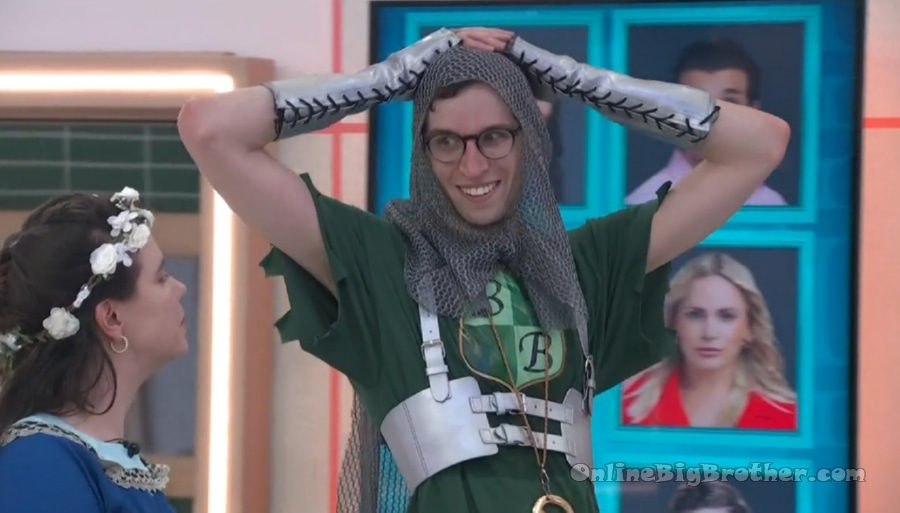 3:34 pm Feeds Back Michael won.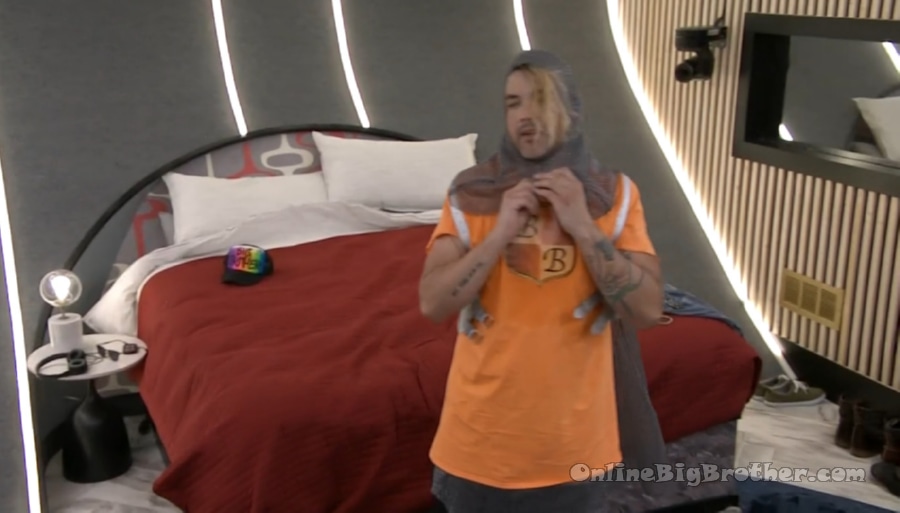 3:35 pm Daniel and Taylor
Daniel – I'm not sleeping
Taylor – do you have anybody in mind
Daniel – no .. whatever there's a smaller pool. I have to do another speech about a smaller pool
Daniel – he's s super fan I respect that he was crying.
Taylor – you gave him the opportunity and he took it
Taylor – do you have a target or is it like 'my hands are tied'
Daniel – Terrance has to work that social game
Taylor – he's been tired and exhausted. Personally I would like everyone to stay but that's not the game
Taylor asks who his options are.
Daniel – the only option is Threat or send Terrance home …
Daniel – it's tough you don't know who his a threat. Technically Michael is a threat.
Daniel – you put up one of the charming or buff dudes they stay here I am f**** ed for the rest of the summer. It's not just for the next week.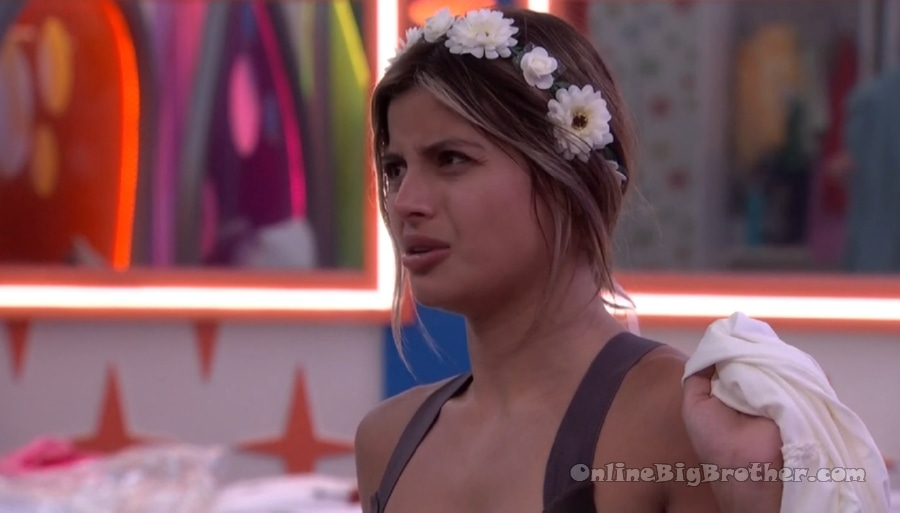 3:36 pm Paloma and Alyssa
Paloma – we need to get Daniel out next week
Alyssa – I'm going to put up Daniel and Nicole if one of them comes down I'm putting up Taylor
Palamo – Daniel is problematic on so many levels. When Daniel loses he's a poor sport .. he got mad like when Indy accidently had her had on it he was like it's because you cheated..
Palamo – I said EWw like stop he needs to go. He's problematic he's stressful he needs to go. He's not being positive about it.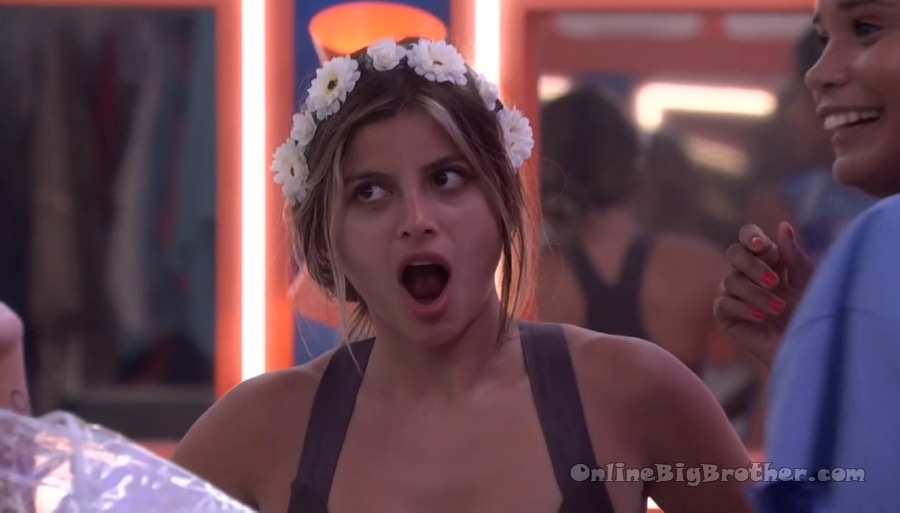 Ameerah joins them.
Paloma – we still have the majority in the house we have, we have MAMBA and Girls girls
Ameerah – we're still good.
Paloma – protecting MAMBA is still priorities, Kyle, Monte and Michael
Paloma – our alliance is disgusting ..
Ameerah – disgusting
Paloma – we have the best f***ing alliance in the house
Paloma tells Ameerah they have to get Daniel out next week "He's problematic and he's a poor sport"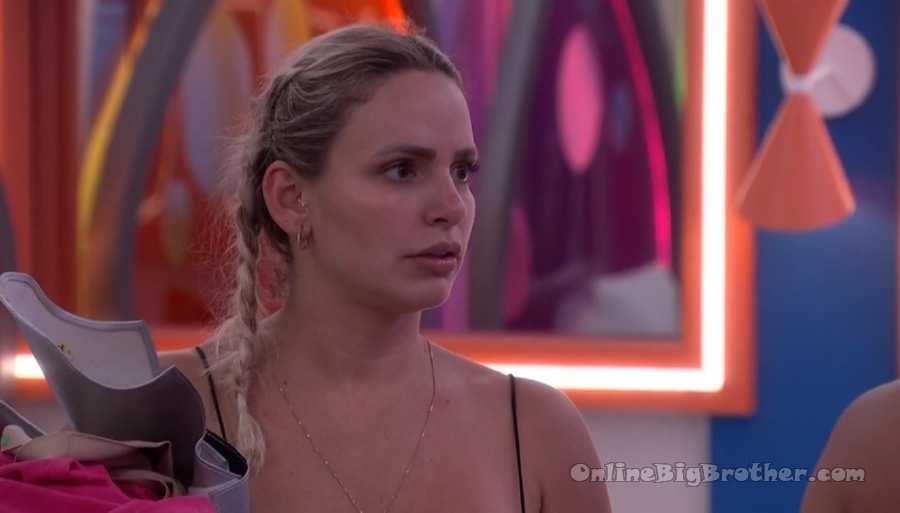 Indy joins them
Paloma – we need to get Daniel on the block next week. Dude, Daniel is a poor sport and it makes me sad because I didn't know this like when he got off the horse he was kinda upset and was stressed out. I understand but his comment he made about you when you accidently had your hand on that thing.. and you were like OHHH I almost had it he was like no it was because you cheated. He shouted that. Did you hear that
Indy – no
Ameerah – he was a poor sport
Paloma – He was a poor sport
INdy – what's a poor sport
Paloma – someone who can't like shake your hand at the end of the match they are so upset they can't be like good job
indy – I Don't know … like I dunno .. I like him.
Paloma – No I like him too the comments he made rubbed me the wrong way. he was like you cheated or something
Indy – guys it's a competition.. don't don't don't do anything because of me right now
Paloma – Emotions are high.. you know what we need a girls night to just sit and …. I can't wait if any of us are HOH we need to have a spa..
Indy – my first rule of life is I don't take anything personally
Girl's Girls (Paloma, Jasmine, Alyssa, Ameerah, Indy, Brittany)
Motley Crew (POOCH, Turner, Daniel)
The Oasis (POOCH, Turner, Daniel, Kyle, Monte, Joe)
MAMBA (Paloma, ALyssa, Ameerah, Monte, Kyle, Michael)
Burner (Turner, Brittany)
TOOCH (Turner and Pooch)
PSL (Paloma, ALyssa)
Rouge Rats (Nicole, Daniel)