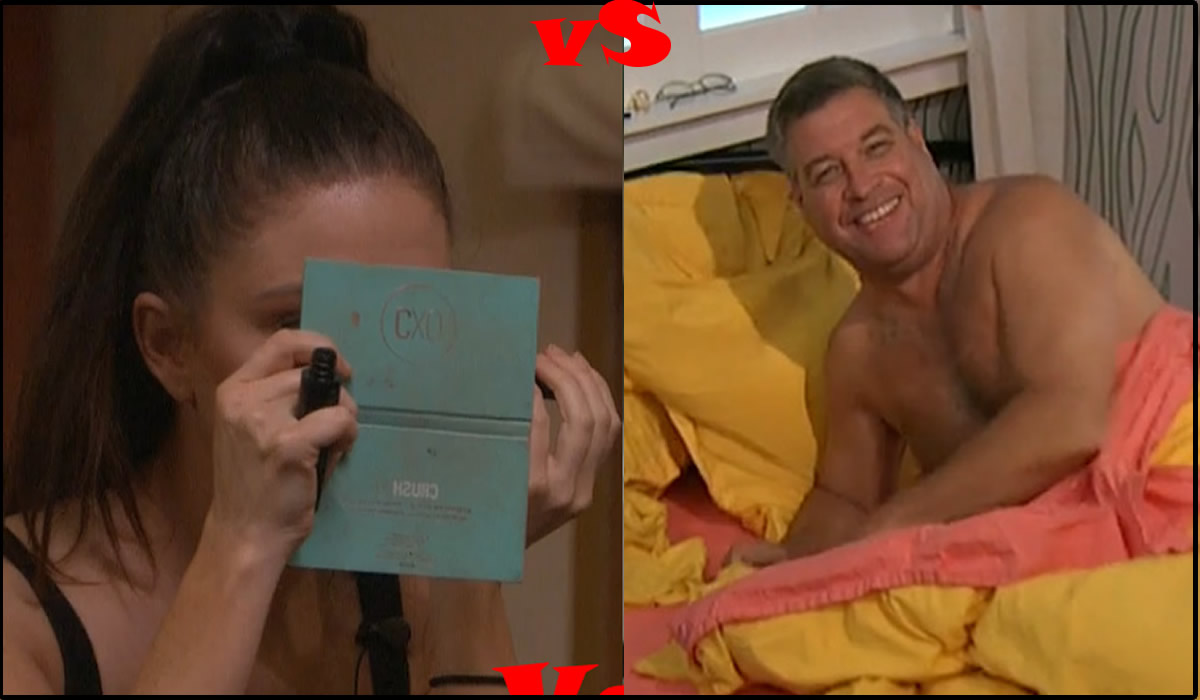 We're almost there.
Check out the rankings from this year —-> Big Brother 21 Ranking GRID
Last week Nicole and Cliff high on power planned on getting rid of Holly thus turning their backs on the Jackson/Holly/Cliff/Nicole final 4 deal. After hours of house arguments including some massive lies from Jackson and deals from Holly, Nicole and Cliff go back to evicting Tommy. In order to secure the vote to stay Holly has to augment her original final 4 deal and agrees to throw the next HOH and POV.
The HOH is played Holly drops in minutes, Cliff falls cause he sucks and Nicole wins! Cliff makes more deals with Jackson the night of that HOH agreeing to take each other to final 2. That next morning Cliff tells him it's a one-way street deal. Jackson takes him but he takes Nicole. Holly and Jackson are nominated. Jackson wins the Power of Veto. Cliff and Nicole think Jackson will take them to final 3 and cut his second showmance of the season, Holly. He has been preaching to them for weeks about wanting the final 3 to be people that "fought their way" and has made a billion other deals within the last 24 hours. Spoiler alert he's not evicting Holly.
What comes next is a deep dive into cringeville population 4. Nicole has a hissy fit and comes up with a bunch more deals. Ends up "pulling on his heartstrings" all to no avail. Cliff does everything he can to stay, Threatens to sour the jury, Threatens jury votes (his and Nicole's), claims he cashed in his 401K and his family is in financial turmoil, begs and pleads to stay so that his family is flown to finale otherwise they'll miss it, offers guaranteed final 2 and of course throws Nicole under the bus about the Tommy vote. As a bonus, he gives us hours upon hours of monologues about being honourable and having integrity. Jackson has a hissy fit that Cliff threatened Jury votes plans to light the house up with a speech. Holly puts on makeup. We get to see the s$x stool again.
Results from the Show
The jury segment is so much fun to watch.
Kat and Nick are in a showmance in the jury house. A jurymance.
Kat – once you get your Big BRother goggles on everyone looks good.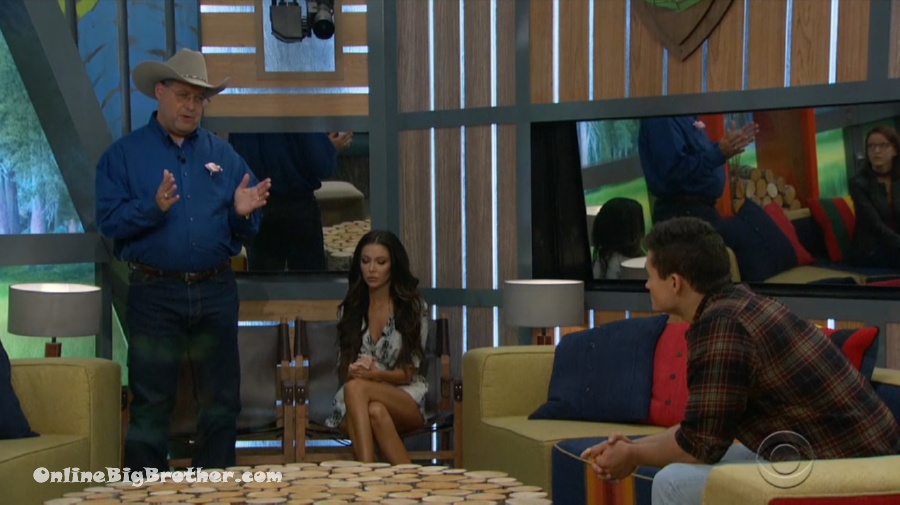 Jackson's speech .. "this is not an easy decision to make."
Uses the Veto on himself. Cliff goes up.
Nominees give their speech. Holly's is confusing. Cliff calls his family the "greatest treasure"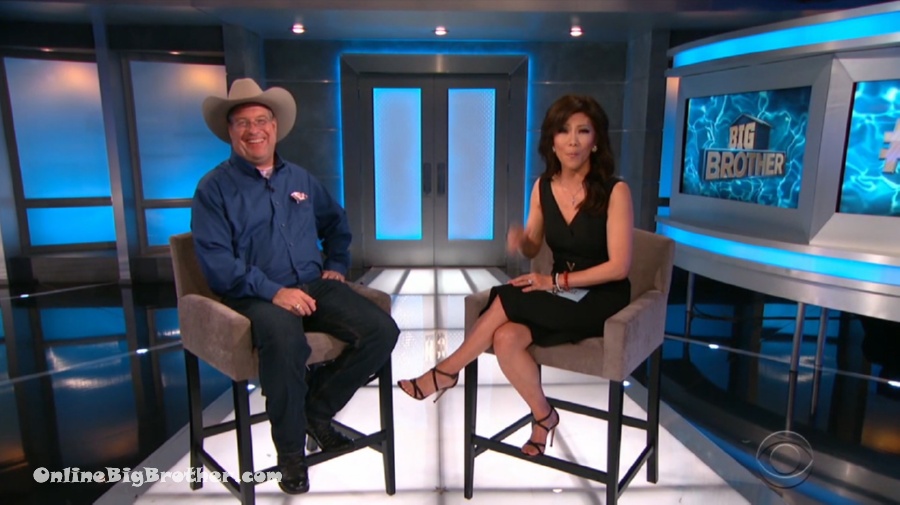 Jackson votes to evict to Cliff.
Part one of the final Head of household will be shown on the Sunday Show.