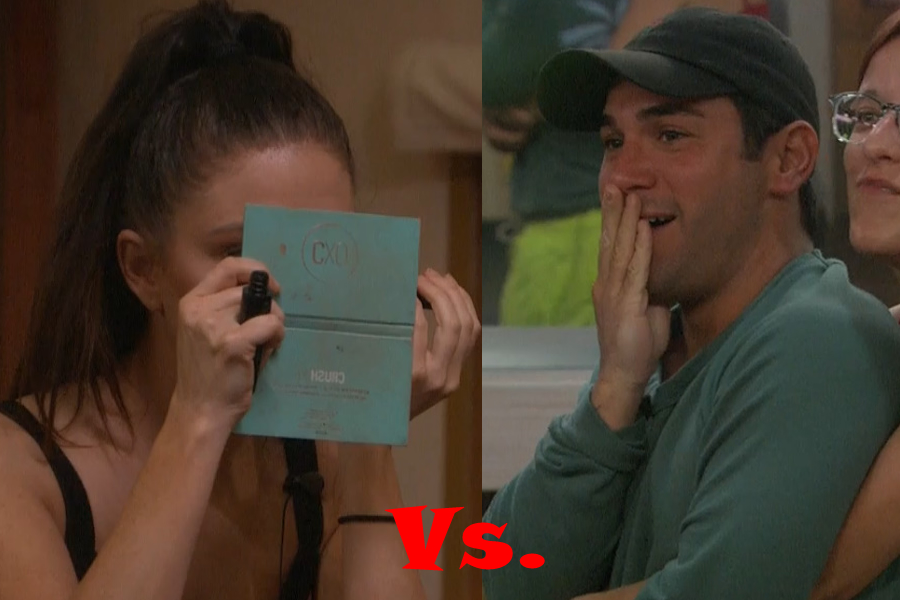 Last week The Double eviction got out two insufferables leaving 5 left in the Big Brother house. Jackson went on to win yet another Head of Household nominated Cliff and Tommy. Tommy was the target. Nicole goes to win the Power of Veto using it on her final 2 buddy Cliff. Being the only possible nomination Holly goes up in his place. Jackson and Holly believe it a done deal Tommy goes.
After some heavy thinking (some would argue overthinking) Nicole starts suggesting to Cliff they evict Holly. Cliff is onboard. Come Thursday morning after talking to all sides and exploring all angles Nicole and Cliff seem to start leaning to keep Holly. A house meeting is called and the feeds are conveniently cut.
Going into the live show we know someone unlikable will be evicted and the Head of Household competitions is going to be shown on the live feeds.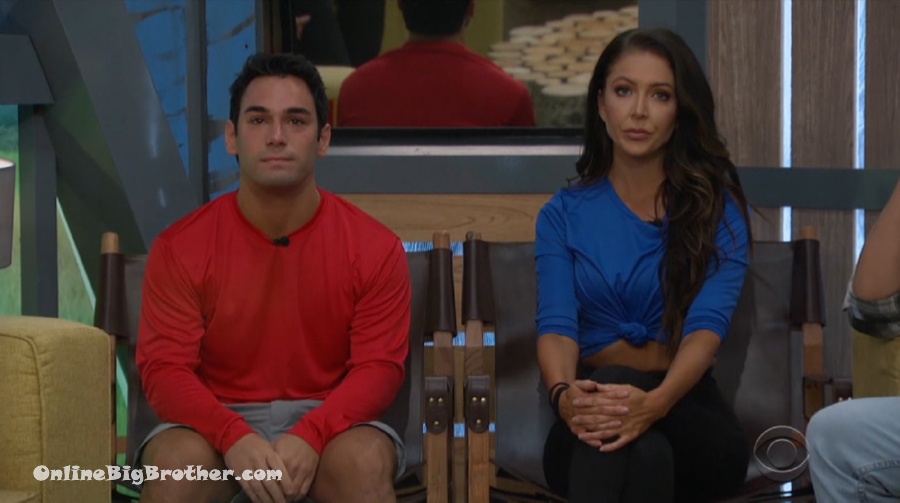 Results from the live eviction
The Head of Household competition will be endurance and watchable on the live feeds.
Cliff votes to evict Tommy
Nicole votes to evict Tommy
Tommy evicted
Tommy says Jackson's "Big Fat Lie" worked. Says he respects Michie's move.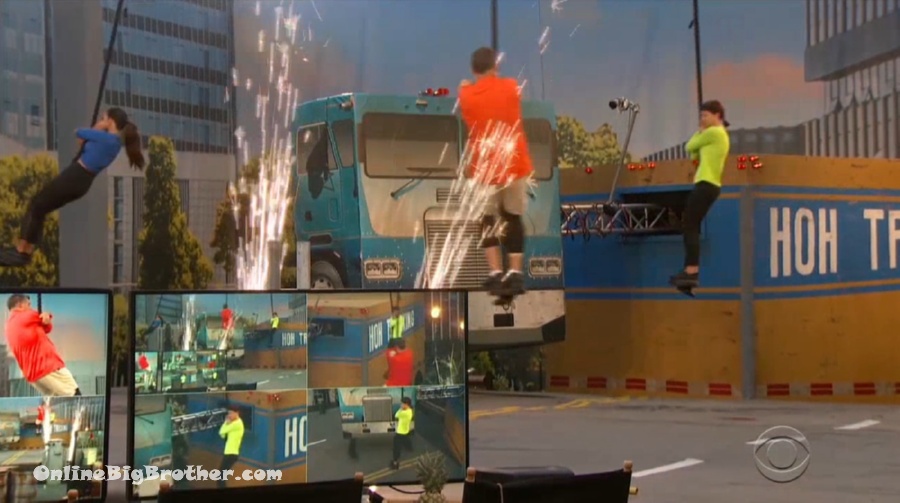 Head of Household Competition
BB stuntcamp "Crash and Turn"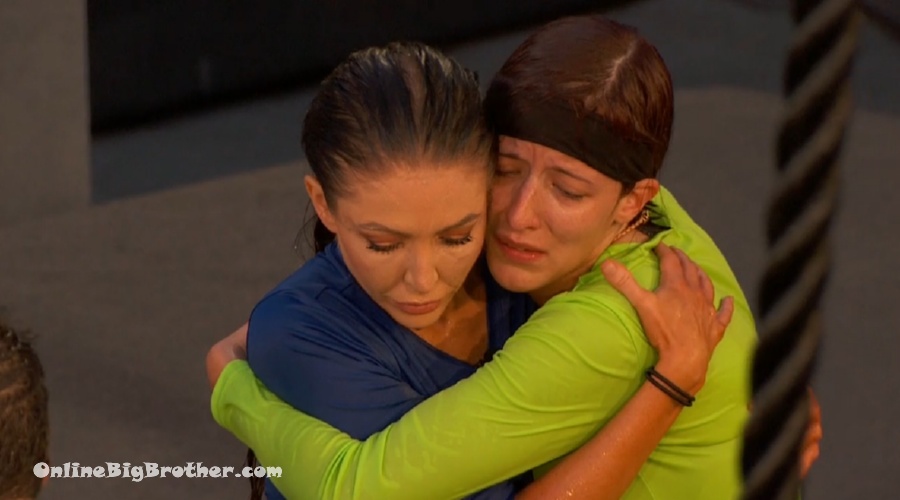 Nicole wins the veto HOH a 3-minute endurance. Holly tells her she kept her word meaning she threw it. Cliff just fell because he's weak.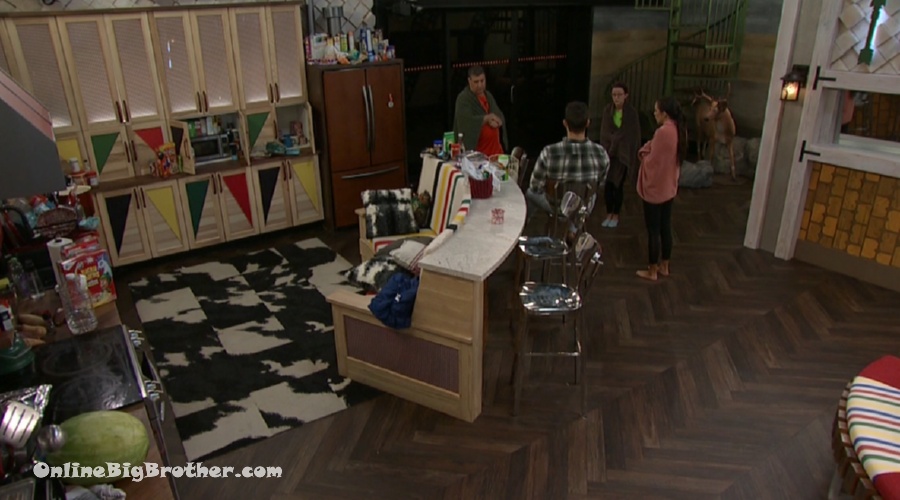 7:25 pm Final 4
Jackson – it hurt a lot when he said I didn't deserve the money
Nicole agrees that wasn't nice.
Jackson says Sis, Christie, and Tommy have all made personal jabs at him.
Jackson – I think he could swing a Jury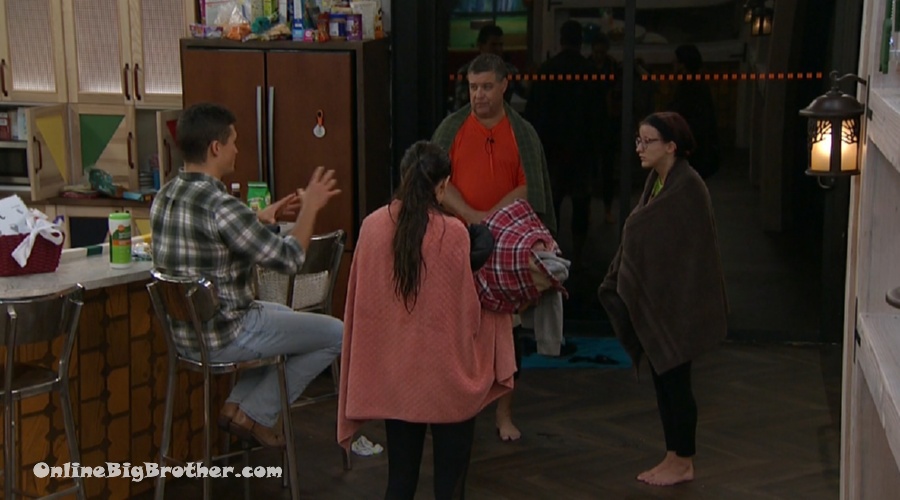 7:40 pm Final 4
Going over some of the drama we missed. Rehashing things Tommy said.
Cliff says "Tommy was spinning stuff"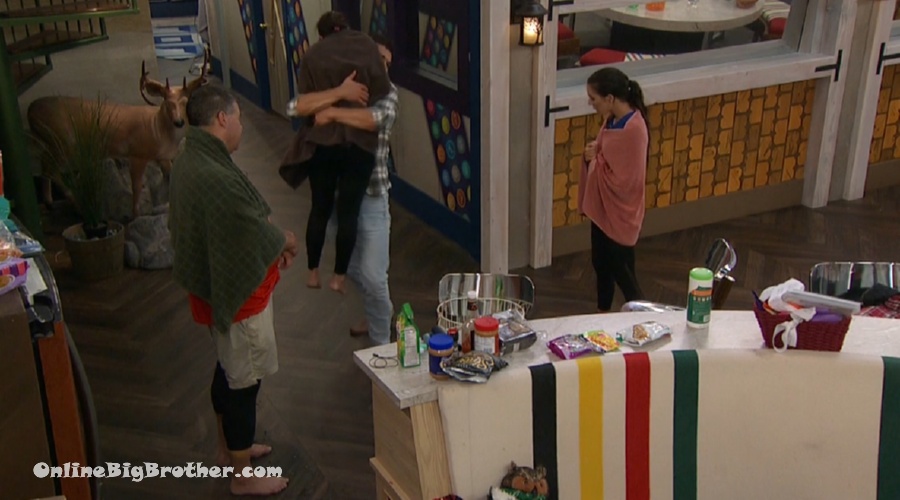 Nicoel says she was angry becuase for a monment she thoguht their firendship was "frasudlent"
Jackson – you're the sister I've never had I love you unconditionally I can't wait. Feeds cut
Nicole says Jess told her she needs to team up with Christie and Tommy. Now both of them are out.
Jackson tells Nicole that she's never going to the jury house.
Nicole says she has a confession. "There was a deal that was made with Nick, Tommy, Christie, Sis and you (Cliff)" two people found out about it because Nicole did a bad thing and told Jess
Nicole – I felt bad because Jess was outside of the loop
Nicole explains that the plan was for the two of them to contemplate what their next step was. when they got up to leave Someone came into he room and they got separated because Nicole was distracted.
Nicole – she gets up. I was called into the Diary room
Jackson – and out goes the secret. So that was day 58 Nicole got a little loose lips
Nicole's confession number 2 – I always say I've only watched 2 seasons. I'm not a super fan cause I can't rattle off facts. Mega fan. I've been watching since season 10. My whole family is obsessed with it
Jackson – Tommy's exit was one of the better ones
Cliff – Tommy is popular he's a very popular player. His social game his jumping around his energy is going to carry a whole lot of things. (You have no idea)
Jackson – his speech tugged on my heart
Cliff – you can imagine when we heard some things
Jackson – I don't know how you all handled it the way you did.. You all said jit was something unrelated to the game and I bought it.
Cliff – we made an absolute packed forever swear we would not let that impact it was forgotten and it would never be discussed as a game strategy (lame)
Nicole – it was dead that night
Cliff – I still won't talk about the details. You all know what they are
Holly – did he tell you guys it was true
Nicole- He said it absolutely 100% false
Jackson – that's what he told me he told y'all
Jackson – he said tehcnically I didn't lie to them because we didn't know the business BUT we do know each other and we've known each other since elementary school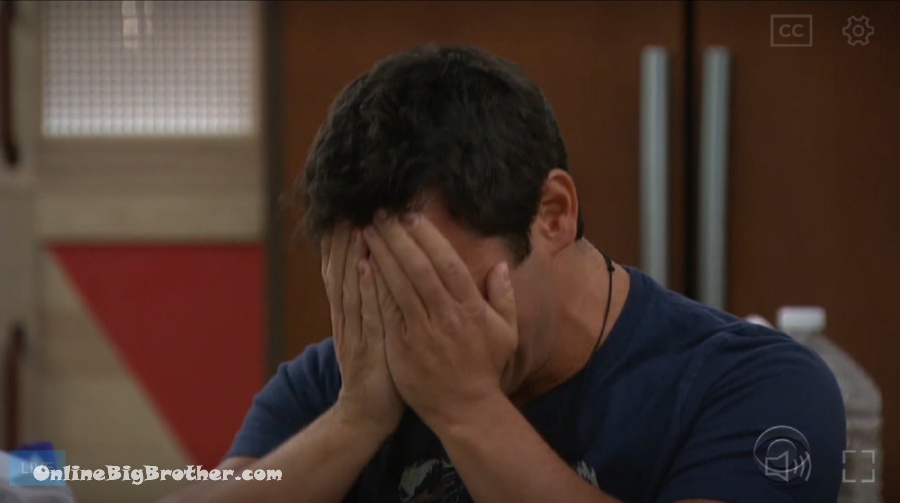 WOW we missed some serious sh1t this morning when the feeds were cut. Tommy denies Jackson's lies. Lotsa screaming and acting.