Week 9
Week 8 ends with Becky being evicted followed by Austin winning and 'Endurance' competition . Austin nominates Steve and Jmac. Austin targets at this point depending on who wins POV range from Vanessa, Jmac, Steve and James. Though I never think he was serious about James. The POV is played and Vanessa is the winner. At this point Austin is wanting the nominations to stay the same but is listening to ideas. What happens next is a series of scrambles by Vanessa as she tries to change the target for the week. It really went back and forth dozens of times.
Vanessa brings Jmac and Steve close in the hopes to get Meg nominated. This doesn't work, Austin tells them unless they have a very good reason he's not putting a goblin up and it's definitely not going to be Meg. If they have something on James they can put up James. Austin stresses it has to be a very good reason because voting out James means that the twins are the ones that will be flipping their votes against him. The twins are the ones getting the blood on their hands.
Vanessa and Austin decide not to use the veto. At this point Vanessa plays the victim telling everyone how betrayed she was by Steve.. Yadda Yadda Yadda.. At the end of the day the twins and Austin want to keep Steve, Vanessa jumps on board. With the majority the goblins will follow suit.
The final couple days Vanessa works overtime befriending Jmac thinking he's the favorite to come back. Jmac will be evicted.
Thursday morning Jmac exposes all the alliance he knows about in an attempt to stay. Gaining Meg and James vote he can;t flip Vanessa. by 3pm Thursday the vote will be to evict Jmac.
The Endurance competition will be on the live feeds tonight
Check out this weeks Top animated Gifs
Summary of live show
Liz votes to evict JOhnnyMac
Julia votes to evict JohnnyMac
Meg votes to evict JohnnyMac
James votes to evict JohnnyMac
Vanessa votes to evict JohnnyMac
Evicted Houseguest is JohnnyMac
[envira-gallery id="130733″]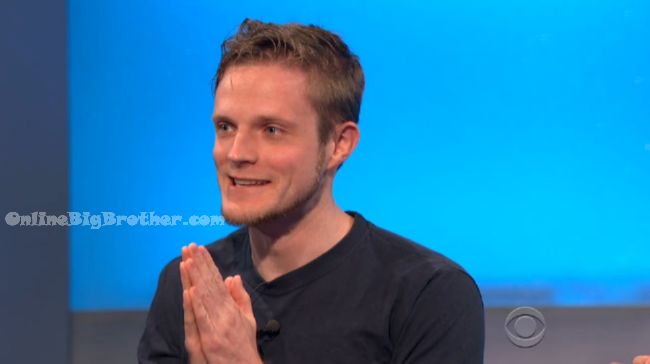 Johnnymac says if he comes back into the game he's going after Meg.
Competition called Dizzy Land
Last person standing is the HOH, Last Jury Standing enters the game.
Steve, Julia and Meg already out
Next Thursday is double eviction..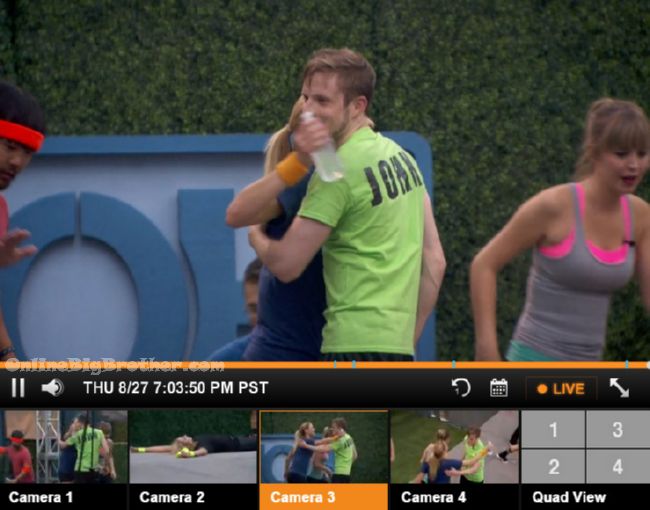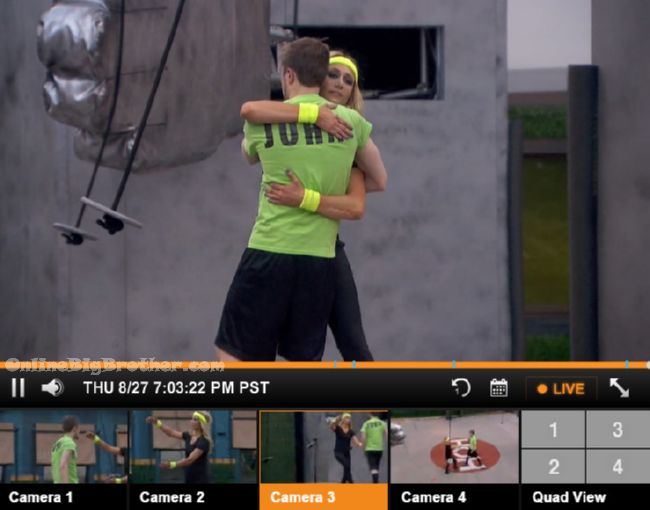 Vanessa wins HOH
Jmac Back in the game
[polldaddy poll=9046808]