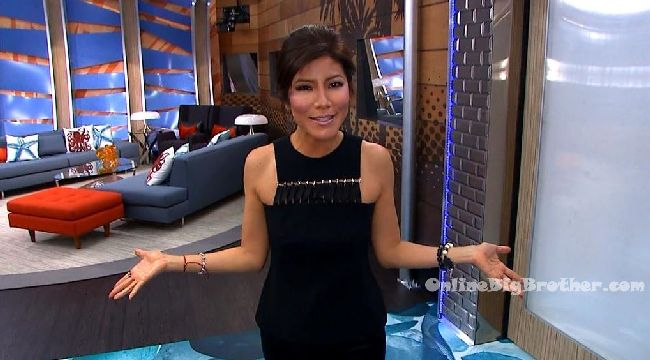 The Two-Night Première is 1 week away and with the newly redesigned house photos and cast revealed, the only other major part of the season to be released is this seasons twist. Today in a press release CBS has announced that this seasons twist will have an exciting element that shakes up the house each week ALL season long. The new twist is being called "BB Takeover" where EACH WEEK a surprise guest will unleash new twists into the game adding an unexpected element and chaos into the lives of the new house guests. The identities of the special guests that will appear each week still remain a mystery but they will likely be Big Brother alumni. The twist begins with a special guest appearing on each of the two night premières (Wednesday June 24th and Thursday June 25th)
CBS Press release:
This summer's "BB Takeover" twist will feature a surprise guest each week who will appear on the show to announce a new twist into the game. Expecting the unexpected will be taken to new heights as Houseguests attempt to stay in the game amid the ever-changing twists that shake up life inside the house on a weekly basis. A special guest will appear on each night of the two-night premiere and reveal twists that could affect the cast and viewers.

"This is going to be the biggest BIG BROTHER ever! Surprise guests, twists every week all summer long and, of course, Zingbot!" said Executive Producer Rich Meehan. "But the Houseguests better keep their focus, because BIG BROTHER is all about relationships. Trust me, with all the twists and turns, those bonds will be more important than ever, because at the end of the week, it's your housemates that send you packing on eviction night."
Source: CBS Express
Share it YO!!
Tweet