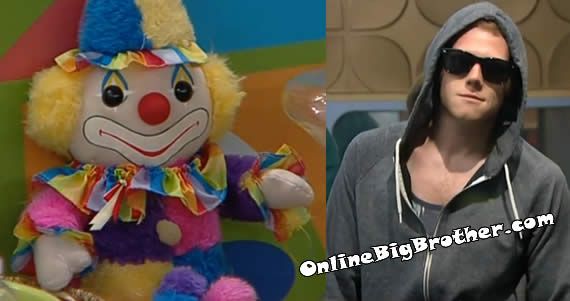 Poopy Vs. The Rat
A real roller coaster game for Aaryn (Aka Poopy) she went from riches to rags to riches then finally landing in the rags again. For Amanda's Game Aaryn had a very good reason to keep her but ultimately it came down to who does Amanda and McCrae think they can trust more, Andy or Aaryn. They will choose Andy. Either way I think Amanda and McCrae need to win the HOH or they will go up. The rat (AKA Andy) says he's targeting Amanda/McCRae. Maybe he thinks if he takes one of them out it will be the big game move he needs to win the 500K or maybe he'll continue playing his safe game by hiding in the shadows jumping in on conversations.
Amanda/McCrae have lost a lot of influence in the game this week they need comp wins to get it back. JUDD and Elissa would most likely be their targets.
GM is now on Elissa's side if she wins HOH she will target Amanda/McCrae if not she will float to the power
Andy is a bit tougher to figure out. He might target Amanda/McCrae if he wins HOH and if not he'll float to whatever side has the HOH
Spencer is another tough one I believe he will target Amanda/McCrae and float if he doesn't
JUDD will target Amanda/McCrae
Regardless of who wins HOH this weekend is going to be a fun time on the feeds. Big Players will find themselves on the block fighting for their lives.. Maybe New Years Granny will come back!
48hr free trial! Access to EVERYTHING they can't show on TV
My Predictions
Aaryn goes home with all the votes against
HOH Everyone will be trying for HOH.. Maybe Amanda, McCrae and JUDD will be trying the hardest.
Actual results
JUDD votes to evict Aaryn
Spencer votes to evict Aaryn
Amanda votes to evict Aaryn
GM votes to evict Aaryn
McCrae votes to evict Aaryn
Evicted houseguest is Aaryn
HOH is GM
HOH losers have to wear either a Bunny or a chicken suit for 48 hours..
Big Brother 15 N*de flashback times here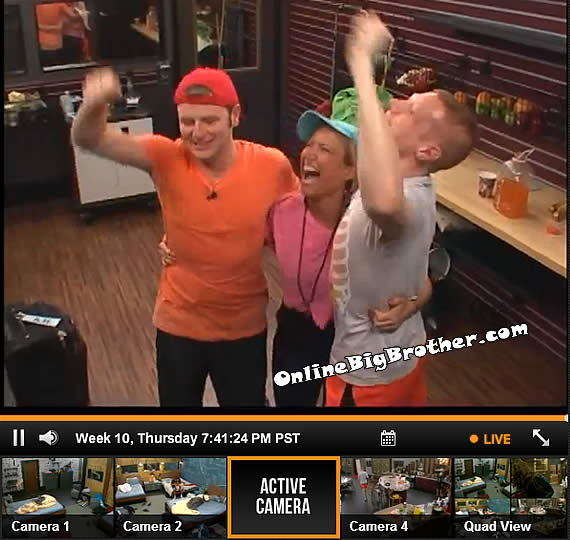 7:42pm Storage room JUDD, Andy and GM
JUDD: "We gotta set some traps"
Andy "All three of them do things that Annoy me"
GM says it doens't matter who win Veto.. points out that Amanda thinks Elissa is going up. Tells the guys they have to protect her a$$ next week